Looking for Cockapoo breeders in Kent is relatively easy but finding one that is ethical and responsible is more challenging. Luckily, you came across this guide that offers a comprehensive list of Cockapoo breeders in and near Kent.
Cockapoos are a cross between an American Cocker Spaniel and a Poodle. Also known as Cockerpoos and Cockapoodles, these docile dogs are bred more for their temperament than their appearance. But they're handsome dogs.
Standing 36 to 38 cm tall and weighing between 5.4 and 11 kg, Cockapoos are hypoallergenic dogs that don't shed much. Cockapoos are energetic, playful, and affectionate. They are also typically easy to train and groom, making them an excellent choice for families with children and first-time pet owners.
Before reading this list of Cockapoo breeders in Kent, check out: The 7 Best Cockapoo Breeders in the UK! (2023) and Best Types of Cockapoo Haircuts with Pictures! (2023).
1. Sunrise Doodles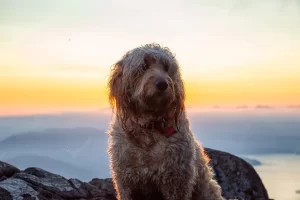 Sunrise Doodles is an ethical home breeder of Cockapoos serving Southeast Kent and nearby areas. You can find out their exact location by contacting them. You will need to call and make an appointment to visit the breeding facility.
Here is why you should adopt from Sunrise Doodles:
They have provided all of the genetic tests their pet parents undergo before being bred.
They do not believe in in-breeding.
All of their puppies are not only bred ethically but they are reared inside the home.
All necessary paperwork goes home with the puppy. These papers include pedigree papers and certificates, birth notes, and medical progress notes.
All puppies go home with a puppy pack, training and support pack, and microchip and have received their first vaccination.
To apply to purchase a puppy, fill out this application.
Sunrise Doodles Details:
2. HoneyPei
HoneyPei raises F1 Cockapoo puppies for sale in Kent. F1 Cockapoos are bred from a purebred American Cocker Spaniel and Poodle and they're considered the best quality Cockapoos.
Honey Pei is a hobby breeder located just outside the Cathedral of Canterbury and takes great care in breeding puppies. All puppies are born inside the home, and the owner of the breeding facility personally looks after them until they are three weeks old.
All dogs are regularly tested and have had PRA eye tests done. To decide if HoneyPei is the right breeder, you should know the following:
All puppies are vet checked.
Puppies that go home will have a puppy pack.
Puppies will go home with generation pedigree papers and lifetime support.
All dogs are DNA tested, and health tested.
Tests include Progressive Retinal Atrophy, Neonatal Encephalopathy, von Willebrand disease, Degenerative Myelopathy, and Malignant Hyperthermia.
Parents of the puppies have also been hip and elbow-scored.
Read the terms and conditions of the breeder so you are aware of what is associated with the sale.
In addition to breeding dogs, HoneyPei has a dog food store that ships dog food across the United Kingdom.
There are no prices on their website, as the price may vary with each litter. Email to find out more.
HoneyPei Details:
3. Benbela Cockapoos
Benbela Cockapoos takes pride in providing rare colored Cockapoo puppies in Kent and across the United Kingdom. They have been breeding puppies for over 35 years and have ample experience working with Cocker Spaniels.
Benbela Cockapoos has been breeding Cockapoos for more than five years now. The owners of the breeding facility purchased some American bloodline Merle Miniature Poodles so that the Cockapoos that are born are rare in color.
All puppies are F1 and of the highest pedigree. The breeding facility is run by two sisters who have combined their dogs to meet the demands of puppies. To purchase from Benbela, you should know the following:
All puppies can go home at eight weeks.
Before puppies go home, they have been vet checked, vaccinated, and microchipped. Puppies are also dewormed.
At least one parent is DNA, and PRA tested, so there are minimum chances of the puppies having any genetic disease.
You can meet the puppies' parents as they are present on the premises.
All puppies are weaned completely onto puppy food before they go home.
As a new owner, you will receive one month of pet insurance.
The breeder will keep in touch with new owners and provide support as long as needed.
No prices are on their website, so call them to find out more.
Benbela Cockapoos Details:
4. Thackery's Pets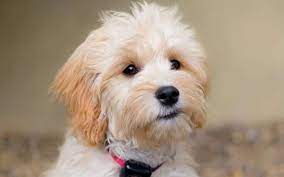 Thackery's Pets have Cocker Spaniels and Cockapoo puppies for sale in Kent known for their quality and temperament. This mother-and-daughter duo has been breeding dogs since 1970.
They are considered responsible and transparent breeders in the region, as apparent from their reviews. They are accredited by the Chelmsford County Council and a licensed breeding facility.
Moreover, they take DNA testing seriously and have a page dedicated to the tests they carry out:
They perform DNA testing, including PRA and FN testing, on the parents.
All puppies are also tested for DNA, PRA, and FN and given certificates of test clearance.
There needs to be more information about the price or the puppy application on their website. If you are interested in purchasing a puppy, you should call them to find out more information.
Thackery's Pets Details:
5. Paddock Farm Dogs
Paddock Farm Dogs specializes in Cockapoos, Cavapoos, and Cocker Spaniels in the Essex area. The breeder focuses on providing a loving home for the puppies and a suitable mating environment for their older dogs.
They are a licensed breeder and offer a paid waiting list for those interested in purchasing a puppy. Prices for their puppies are as follows:
Fox Red Cavapoos for £1,900
Fox Red Cockapoos for £1,600
Show Cocker Spaniels for £1,600
They also offer stud services for those that are interested.
Here is why you should choose Paddock Farm Dogs:
It is run by a retired couple dedicated to raising the highest quality dogs and will offer support even after purchase.
They have experience with dogs their entire lives and specifically with breeding them.
They have a team of people who can help you select your puppy and transition it once it is time to take it home.
They are a combination of a large dog breeder with a kennel but have a homely approach to raising puppies.
They are open to phone calls and inquiries to find out about the availability of their puppies.
Paddock Farm Dogs rounds up our list of Cockapoo breeders in Kent. Check them out with the other breeders mentioned above if you are looking for a Cockapoo puppy.
Paddock Farm Dogs Details:
How to Choose Cockapoo Breeders in Kent
Cockapoos, like other dogs, may be prone to certain genetic disorders that other breeds do not have. There are two genetic disorders that your puppy's parents or puppy should be tested for before you bring it home.
They are Progressive Retinal Atrophy (PRA) and Familial Nephropathy (FN). You will notice that most of the breeders mentioned above test for these two and other genetic disorders.
There is currently no treatment for PRA, resulting in loss of vision for dogs afflicted by it. Moreover, dogs with PRA may feel more hesitant to go out at night as night blindness occurs before day blindness.
FN affects the working of the kidney and how proteins are filtered. English Cocker Spaniels are significantly affected by this disease. If not treated, it can cause kidney failure.
Unfortunately, these diseases exist, and all you can do is make sure your breeder is testing for them and providing healthy puppies.
Frequently Asked Questions
How much is a standard Cockapoo?
You can expect to pay anywhere from $800 to $2,000 for a Cockapoo puppy from a reputable breeder.
Do Cockapoos shed a lot?
Due to their Poodle lineage, Cockapoos are generally low shedders.
What is the lifespan of a Cockapoo?
A healthy Cockapoo should live for 12 to 15 years.
Conclusion for "The Best Cockapoo Breeders in Kent"
Now that you have a great list of Cockapoo breeders in Kent, you can start your search for a new puppy. Make sure to visit the facility and ask the necessary questions before committing to purchase.
Here's hoping you find your new puppy soon!
For guides similar to this list of Cockapoo breeders in Kent, check out:
Learn more by watching "Cockapoo Dogs 101: Everything You Need To Know – Is It the Right Dog for You?" down below:
Garrett loves animals and is a huge advocate for all Doodle dog breeds. He owns his own Goldendoodle named Kona. In addition, he volunteers at the Humane Society of Silicon Valley, where he fosters dogs and helps animals. Garrett enjoys writing about Doodles and believes that dogs can teach humans more about how to live than humans can teach a dog.
Why Trust We Love Doodles?
At We Love Doodles, we're a team of writers, veterinarians, and puppy trainers that love dogs. Our team of qualified experts researches and provides reliable information on a wide range of dog topics. Our reviews are based on customer feedback, hands-on testing, and in-depth analysis. We are fully transparent and honest to our community of dog owners and future owners.