Are you a dog-lover but suffer from allergies? Many people wonder what the best dog breed is for allergy sufferers. In short, there are no completely hypoallergenic dog breeds, but there are some breeds that are more allergy sensitive than others; Cockapoos are one of these breeds. Cockapoos are a mix of Cocker Spaniel and Poodle. Because of their Poodle genetics, Cockapoos are more hypoallergenic than most dogs.
Before scrolling down this guide "Are Cockapoos Hypoallergenic," check out these other guides: Cockapoo Pros and Cons and Types of Cockapoo Colors.
What Does "Hypoallergenic" Mean For Cockapoos?
You may be wondering what the word hypoallergenic means. The first part of the word hypoallergenic, "hypo," literally means less than normal. So when describing a dog as hypoallergenic, you are saying it is less allergenic than normal. Now you may be wondering whether that means you can adopt a dog that won't irritate your allergies at all? It is important to note that this does not mean the dog is completely rid of all qualities that could irritate allergies, but rather it is less likely to irritate allergies.
People with pet allergies are not typically allergic to the hair or fur itself but the dander on the skin under the fur. When dogs shed, this dander is released into the air, causing irritation and allergy symptoms. Therefore, dogs that are considered hypoallergenic are dogs that do not shed. The less shedding a dog does, the less dander is released in the air along with the hair. Cockapoos are one of these breeds that produce minimal shedding.
Related: Ways to Find Hypoallergenic Dog Rescues and Best Hypoallergenic Guard Dogs.
Are Cockapoos Hypoallergenic?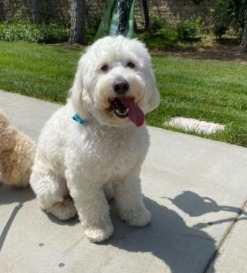 If you are looking for a completely hypoallergenic dog, you will be looking for a long time. No dog is 100% hypoallergenic because all dogs have dander on them, and occasionally hair will shed (even if in minimal quantities), just like humans. However, when considering a dog with the most minimal shedding and dander, a Poodle is one of the best choices. You might be wondering if Cockapoos are hypoallergenic. Being a mix of Cocker Spaniel and Poodle, Cockapoos are not technically hypoallergenic because they do have some shedding tendencies from the Cocker Spaniel side.
However, some of these dogs do shed less than others based on what generation they are a part of. What does it mean to breed dogs of different generations? When cross-breeding dogs, different combinations of purebred and mixed breed pairings can result in different characteristics for each litter of puppies. When considering a hypoallergenic dog, it is essential to know what generation to determine the amount of non-shedding genes present in the dog. For example, with Cockapoos, you would be looking for a generation with more Poodle genetics because the Poodle genes make the dog shed less.
Most Hypoallergenic Cockapoo Generations
We know that to find the most hypoallergenic Cockapoo, you must look for one with the most amounts of Poodle genetics. Therefore, below is a list of the most allergy-friendly generations of Cockapoos. As you can see, the generations with a higher percentage of Poodle than Cocker Spaniel will result in a coat that tends toward the hypoallergenic Poodle qualities rather than the shedding Cocker Spaniel qualities.
F1B Cockapoo: 75% Poodle and 25% Cocker Spaniel
F1BB Cockapoo: 87.5% Poodle and 12.5% Cocker Spaniel
F2B Cockapoo: 62.5% Poodle and 37.5% Cocker Spaniel
F2BB Cockapoo: 81.25% Poodle and 18.75% Cocker Spaniel
F3 Cockapoo or Multi-generation Cockapoo: Several generations of Cockapoo breeding are usually backcrossed with the Poodle.
What you want to look for is a Cockapoo that is backcrossed with a Poodle. The "B" in the generations listed above is the indicator that these generations are backcrossed. Backcrossing means crossing a hybrid with a purebred; thus, the Poodle genetics are more dominant because they use a purebred Poodle in the breeding. Cockapoos that are more Poodle dominant tend to have curlier and waverer hair, which resembles a Poodle's hair and sheds less.
Related: Best Cockapoo Generations.
How To Minimize Allergies Caused By Cockapoos
If you have adopted a Cockapoo but still find that your allergies are irritated, some simple tips can help you reduce allergens traveling from your dog to the air. These techniques can help you alleviate allergy symptoms without having to get rid of your dog.
Bath your Cockapoo regularly. This will reduce the number of allergens that are attached to your dog's fur. These allergens can enter the air through movement, so bathing them regularly can reduce the number of allergens traveling around your household. It is crucial to ensure that you are using a shampoo that does not dry out their skin when bathing your Cockapoo, or you will exacerbate the problem instead of reducing it.
Get your Cockapoo groomed regularly at a place other than your own home. Grooming your dog will help eliminate the amount of dander and allergens present on your dog. But if you groom the dog in your home, these allergens can become airborne and irritate your allergies further.
Brush your Cockapoo regularly. By brushing your Cockapoo, you can reduce the amount of dander present on your dog's skin, reducing the number of allergens released into the air.
Clean your house regularly. Dogs lose hair, regardless of what type of dog it is. So, it is essential to clean your house regularly to remove any present fur/hair. By cleaning regularly, you can prevent dog hair and the dander attached to it from becoming embedded in furniture and carpet and reduce the risk of it floating in the air where it irritates allergies.
Following these simple steps can result in a happier and healthier dog and family. In addition, reducing these dry skin particles will help your dog feel good and minimize scratching. This, in turn, helps allergy sufferers by reducing the number of allergens in the air. It's a win-win scenario for you and your pup!
Are Cockapoos More Hypoallergenic Than Other Dogs?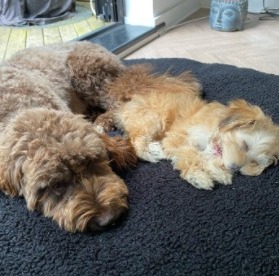 It is essential to keep in mind that no dog breed is 100% hypoallergenic. Some dog breeds do shed less and generally have less dander, but it is never guaranteed that a dog will be hypoallergenic. However, because of their Poodle lineage, Cockapoos are typically more hypoallergenic than other dogs. But, that being said, some Cockapoos are even more hypoallergenic than other Cockapoos; so, you can never be guaranteed that your dog will be completely rid of allergenic qualities. So, one thing to remember when adopting a dog is that different things can cause allergies.
Although most dog allergies are caused by dander, there are rare cases where people are allergic to the dog's saliva. Unfortunately, this is not something that can be fixed with a typical hypoallergenic dog. Although some dogs are advertised as hypoallergenic, that means that they shed less. It has nothing to do with saliva. As stated before, when it comes to Cockapoos, if you are allergic to dander, it is best to choose one backcrossed with a Poodle to enhance the chance of getting a low shedding dog. But, even then, breeders will never be able to guarantee that your dog is entirely hypoallergenic.
If you are interested in adopting a Cockapoo but are worried about allergies, it is recommended to do an allergy test. This can be as simple as going to a dog park and interacting with different dogs to see whether it affects your allergies or not. There are also more in-depth allergy tests available to determine whether you are allergic to dander or saliva. Remember, some people react to different breeds differently, so if you know what type of dog you are interested in adopting, it would be best to expose yourself to that breed before committing to adopting your own.
Related: Best Cute Hypoallergenic Dog and Best Hypoallergenic Dog Mixes.
Conclusion For "Are Cockapoos Hypoallergenic?"
Cockapoos are more hypoallergenic than other dogs; however, some are even more hypoallergenic than other Cockapoos. Therefore, if you suffer from allergies, choosing a Cockapoo that sheds the least; you will find the best luck with this by choosing backcrossed Cockapoos with high amounts of Poodle genetics. These dogs typically have non-shedding, curly coats that are similar to their Poodle parent.
If you suffer from allergies from your dog, there are preventative measures to help you manage allergens. Brushing, bathing, and getting your dog groomed outside the home can reduce the amount of dander lingering on your dog. Remember to clean your house regularly, so allergens do not get trapped in furniture or carpets. Remember, no dog is 100% hypoallergenic, but Cockapoos are very close, making them an excellent choice for allergy sufferers everywhere.
For more Cockapoo guides from our team at WeLoveDoodles, you can check out:
You can learn more about the Cockapoo by watching "Cockapoo Puppies and Dogs" from Petplan UK down below: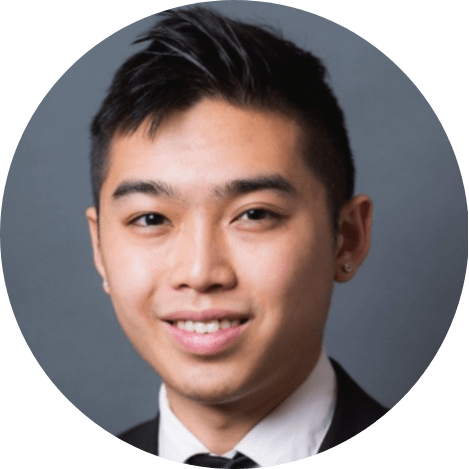 Andy is a full-time animal rescuer and owner of a toy doodle. When he's not saving dogs, Andy is one of our core writers and editors. He has been writing about dogs for over a decade. Andy joined our team because he believes that words are powerful tools that can change a dog's life for the better.
Why Trust We Love Doodles?
At We Love Doodles, we're a team of writers, veterinarians, and puppy trainers that love dogs. Our team of qualified experts researches and provides reliable information on a wide range of dog topics. Our reviews are based on customer feedback, hands-on testing, and in-depth analysis. We are fully transparent and honest to our community of dog owners and future owners.