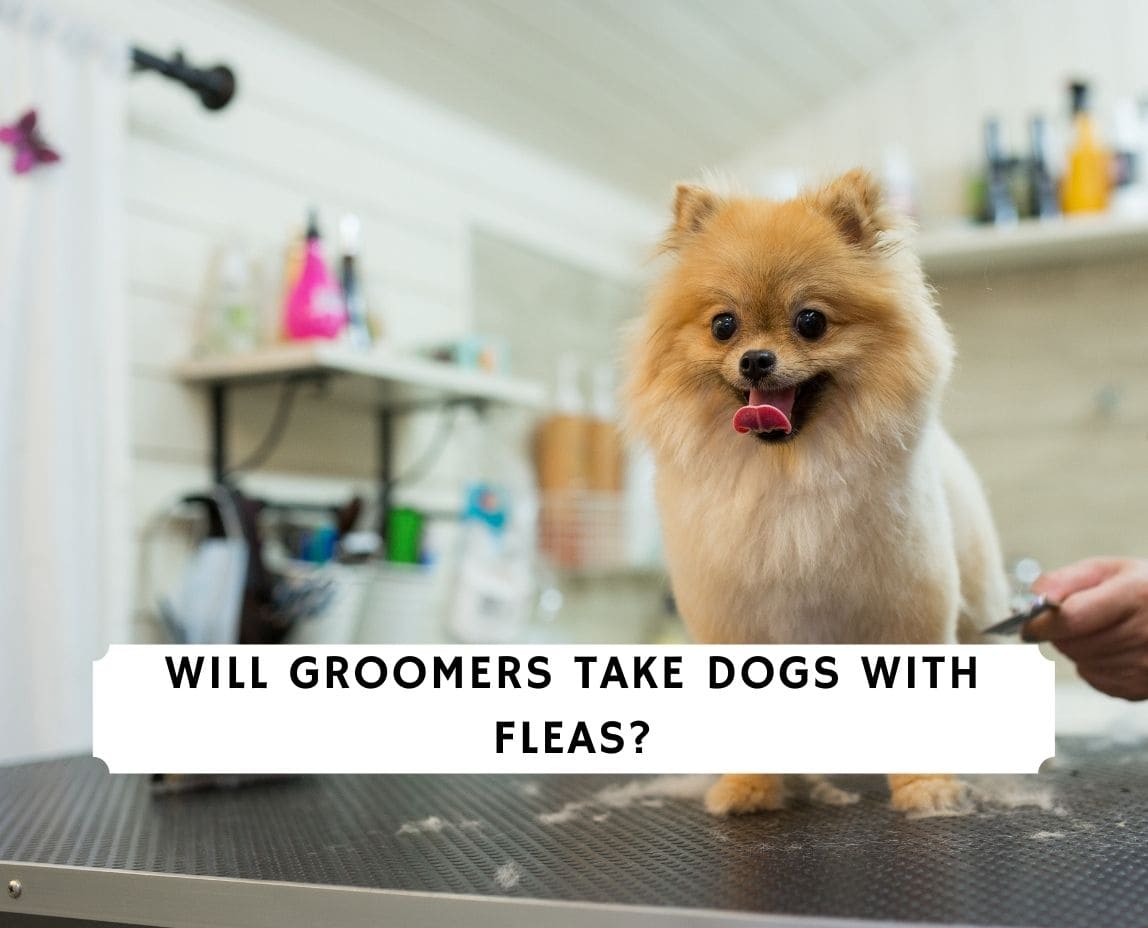 While you highly shouldn't, many dog owners often wonder: "Will groomers take dogs with fleas?" Despite the extensive measures you may take as a dog owner to keep your furry friend healthy and clean, sometimes you can't win. Fleas are the absolute bane of you and your dog's existence. Not only will these blood-suckers irritate your puppy, but they will soon infest your entire house and lay eggs anywhere and everywhere they can. If you see your fur child excessively scratching itself, don't ignore the sign. Fleas are no joke.
Before scrolling down this article "Will Groomers Take Dogs With Fleas," we think these articles can be helpful to you: Best Flea and Tick Collars For Dogs and How To Get Rid of Fleas on Dogs Naturally.
Flea Information
Fleas are parasites that are often found hidden in your dog's coat. The best way to avoid the little bloodsuckers from living and thriving on your dog's back is to make sure his coat is kept clean consistently. Regular baths should do the trick in most cases, along with the occasional trip to the groomers', of course. Make sure to brush your dog's coat regularly, and you should be good to go. However, sometimes some dogs tend to attract fleas irrespective of how hygienic their environment may be. In such cases, medication may be prescribed by a vet to get rid of them. 
Dog Flea Product Recommendations: How To Get Rid of Fleas on Dogs Naturally.
Do Groomers Take Dogs with Fleas?
You shouldn't try and hide your dog's fleas from the dog groomer. They happen to be one of the few people with the right resources to help you deal with this flea infestation. If your groomer is informed about your dog's condition, they're more likely to take extra steps to create a helpful environment. Your groomer will probably use flea shampoo for your dog's bath. And based on their prior experience, the groomer will likely know which flea shampoo would be most effective. There are instances when groomers may refuse pets that have been infested with fleas.
The main reason for this is that they do not want to risk their other customers getting infected. Most groomers prefer to play it safe in this department. However, they will suggest other methods you can use to get rid of your dog's fleas. Usually, they will ask you to pay a visit to your vet and get medication. Once you receive the proper medication and get rid of the fleas, you can schedule regular grooming sessions. There are some professional fleas grooming services that specialize in getting rid of fleas.
By using the best-medicated flea shampoos to give your pet a good wash and then gently and thoroughly combing and brushing through their coat, they take the necessary steps to get rid of the fleas. If your dog has a more severe infestation, the process may have to be repeated a few times. It is always better to check with your groomer about the fleas before booking an appointment for your pet. If, however, the groomer refuses to take your dog, there are some methods you could try yourself. 
Dog Flea Product Recommendations: Best Flea Shampoo For Dogs.
How To Get Rid of Fleas on Dogs
If you happen to find your dog suffering from a flea infestation and don't know what to do, you need not worry anymore. Why not try out these few home remedies before deciding to spend on flea grooming treatments or medication. 
1. Bath
A bath in lukewarm water and some soap should assist in your task of getting rid of the fleas in your dog's coat. The heat of the water should help weaken or even kill the fleas. Using a flea shampoo or soap can also make this task easier. However, before experimenting with a flea shampoo, it is always better to consult with a vet to make sure you don't accidentally harm your dog in any way. 
Dog Bath Product Recommendations: Best Dog Grooming Tub and Best Waterless Dog Shampoos.
2. Comb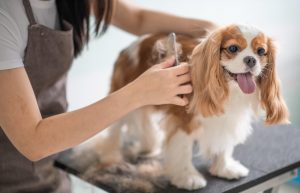 Purchase a flea comb from the nearest pet store and use it to comb your dog's coat gently. A flea comb is a fine-toothed comb that can trap the fleas that have latched onto your dog's fur as you comb through it. An important thing to note is that fleas are usually found around the neck and tail area, so make sure to be extra careful while combing the fur on those areas. It would be wise to comb your dog's coat right after your companion has had a bath, as the fleas would already be weakened due to the lukewarm water and will hence be easier to get hold of.
Dog Product Recommendations: Best Slicker Brushes For Dogs.
3. Kill the Fleas
After the successful removal of the fleas, you must have a successful funeral for them as well. If the fleas do not die, the conniving little creatures may find their back to your pet or any other pet in the vicinity. While combing them out, periodically dip the flea comb into soapy hot water when you see a wretched little flea. The heat and the soap will end the life of the fleas immediately. While you may find it more convenient, and maybe even tempting, to crush them between your fingernails, it is not advisable to do so. Fleas are very tiny; they'll have jumped out of your hand even before you think of going for the kill. That's why hot soapy water is always best when it comes to fleas.
4. Check Often
While you may feel proud that your dog has never gotten fleas, it is always better to periodically check for fleas. And if your pet has had fleas before, these checks should be even more of a concern. Once you have successfully gotten rid of the fleas, keep a close eye for the next few weeks to ensure they do not return. You can use any or all of the above-mentioned methods to rid your dog of his flea tension. And if none of these remedies work, it may be time to see a professional.
Conclusion For "Will Groomers Take Dogs With Fleas"
Humans deal with lice, dogs deal with fleas, and neither of us likes it. You can't just "let the fleas be" when you see that they have been living on your dog's back. Specific measures must be taken to get rid of the wretched creatures. A flea infestation is every pet owner and groomer's worst nightmare. While most groomers will help you get rid of the fleas growing on your dog's coat, some may choose not to entertain your dog if it has fleas to avoid putting their other customers at risk. Though the groomers are not wrong in doing so, it's your job to find alternative methods to deal with your dog's flea nightmare.
For more dog grooming information and helpful guides, you can check out:
To learn more about getting rid of fleas on your companion, watch "How To Get Rid of Fleas on Dogs" from Top Dog Tips down below: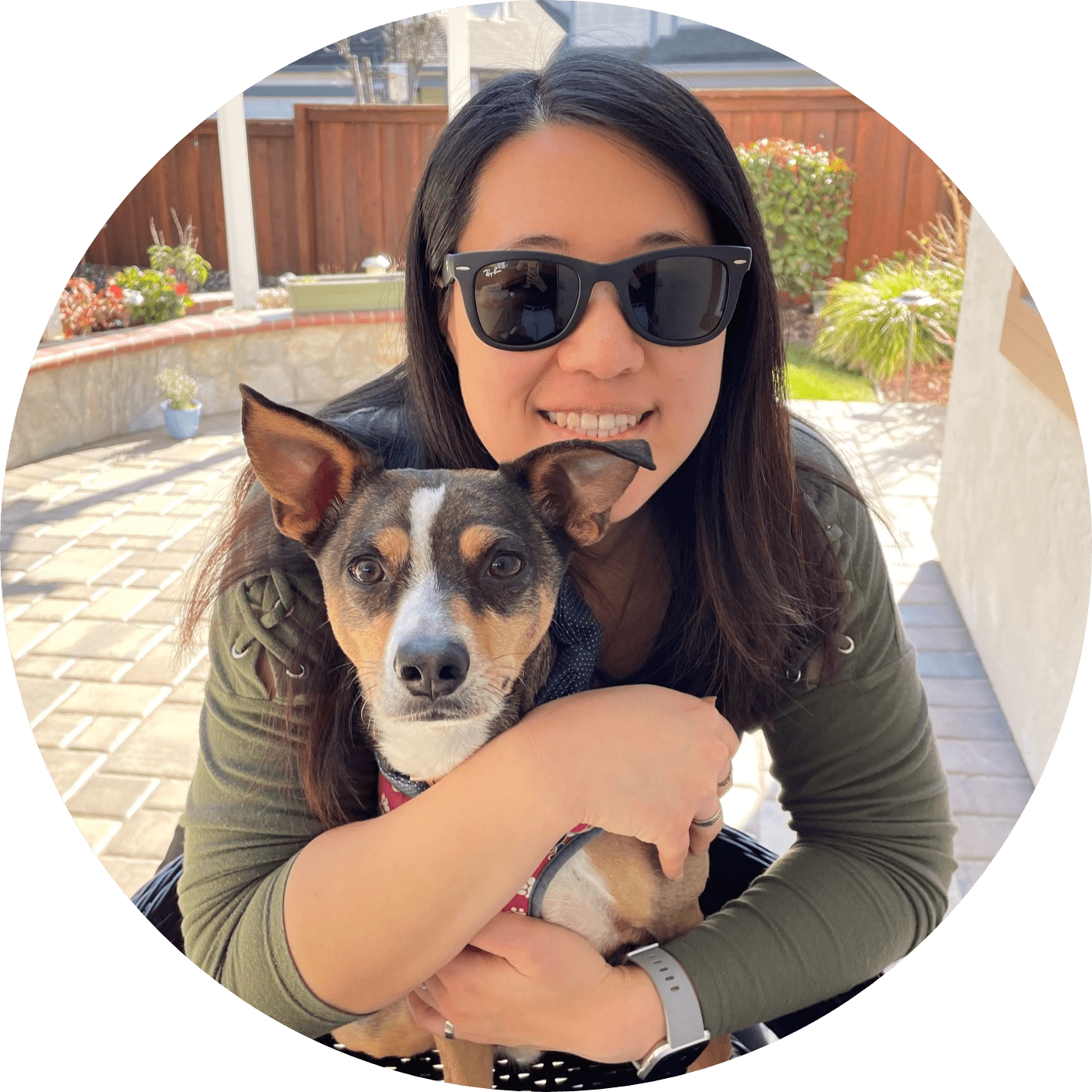 Dr. Sabrina Kong graduated from the Royal Veterinary College in England in 2016 and has been working at a small animal clinic in Northern California since then. She grew up in the Bay Area and got her bachelor's degree from Cal Poly San Luis Obispo. She also became a Certified Canine Rehabilitation Practitioner through a program at the University of Tennessee.
When she isn't in the clinic taking care of her four-legged patients, she enjoys traveling and trying new foods with her friends and her three-legged dog, Apollo. She adopted Apollo from her clinic when he was a puppy with numerous health issues. Dr. Kong truly cares about taking care of animals.