If you're searching for the best French Bulldog rescues in southern California, you have landed in the right place. We're here to help you find the best sources for deserving Frenchies!
Adopting a French Bulldog can be a huge responsibility, and many people fail to realize this. Some Frenchies may have pre-existing medical conditions that need care and careful supervision. Due to a lack of knowledge or even insufficient resources, their owners end up abandoning them. In many cases, the dogs are usually put out on the street. Pet rescues and welfare organizations have been founded to avoid pet homelessness and give unwanted dogs a second chance at life.
Before scrolling down this list of French Bulldog rescues in Southern California, check out these other recommendations from our team at We Love Doodles: Best Dog Rescues in Southern California and Best Newfoundland Rescues in California.
Find a French Bulldog Rescue Near Me in Southern California
These rescue shelters don't just rehabilitate sick and injured dogs, they also take on the responsibility of educating pet owners to make sure that they are well equipped to take care of the pet they are adopting. Let's look at our list of the best French Bulldog rescues operating in the state of Southern California.
French Bulldog Product Recommendations: Best Pet Insurances For French Bulldogs and Best Tug Toys For Dogs.
1. Southern California Bulldog Rescues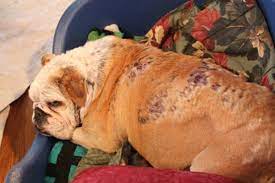 Southern California Bulldog Rescue is dedicated to providing refuge and medical assistance to over a hundred Bulldogs each year.
They have a team of caring volunteers who are passionate about rescuing these Bulldogs and locating a suitable home for them. The rescue center provides shelter to all types of Bulldogs, English, American, French, and mixed breed; as long as it is a Bulldog, SCBR will help.
To adopt a French Bulldog from the SCBR, you will have to fill out an online application form which you can find on the website. After the rescue center reviews your application, a volunteer in your area is assigned to run a check on your family and home.
When your request for adoption is approved, the team searches for a French Bulldog whose needs align with your home environment. A meeting is set up to introduce the dog to your family, and if things work out for both groups, the adoption process is finalized.
The adoption fee typically ranges from $100 to $1,000, varying according to the age and health requirements of the dog. To get in contact with the Southern California Bulldog Rescue, use the information provided below.
Southern California Bulldog Rescues Details
2. Ace of Hearts
Ace of Hearts is a 501(c)3 dog rescue organization that aims to provide refuge and relief to dogs who are about to be euthanized in the pet shelters of Los Angeles. They take up the responsibility of rehabilitating these dogs and finding them a loving home to live in.
Kari Whitman formed this rescue in Los Angeles out of love for an American Bulldog named 'Ace' that she rescued from near death. Since then, the organization has been helping treat and re-home all breeds of dogs, including French Bulldogs throughout the city.
The adoption process at the Ace of Hearts is fairly simple. You fill out an application form, which can be found here, and then send it for their team to review. If you want to meet the dog in person before choosing to adopt it, the team can set up a meeting for you.
Once everything is checked, and all agreements are finalized, the dog is delivered to your home. To support the organization or adopt a pet, you can contact them through the details mentioned below.
Ace of Hearts Details
3. League of Extraordinary Mutts
League of Extraordinary Mutts (LEOM) is a nonprofit organization based in Los Angeles. They follow a strict no-kill policy. The organization is run through the help of volunteers dedicated to providing dogs with rescue facilities and rehabilitative services.
You can apply online for adoption by filling out an application form. Your form is first reviewed to see if all the necessary information is entered correctly. The team contacts you in case of any missing details.
Once that's finalized, they will ask you to submit a verified approval form by your landlord in case you are living in a rented house.
After initial verification, a home visit is conducted, allowing you to meet the dog and letting the team run a thorough check on the place to see if it's suitable for the dog.
Once everything is approved, you can just fill out an adoption contract, pay the donation fee and take the dog home with you.
To provide your contribution to this French Bulldog rescue in southern California, you can get in touch with their team of volunteers through the contact details listed below.
League of Extraordinary Mutts Details
4. OC Animal Care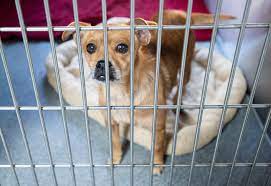 OC Animal Care is a pet welfare organization that has successfully rescued over 20,000 dogs, cats, and other animals every year. They take up unwanted and abandoned pets whose owners are unable to take care of them.
They provide them with food, shelter, and all the necessary medical treatments that they might need to recover fully. To adopt a pet from this French Bulldog rescue, go to their website and take a look at the list of available pets.
Once you have decided which dog you want to adopt, you can set up an appointment to meet the staff and the pet you are interested in. An adoption counselor will be appointed to you who will help you complete the adoption process.
Once everything is cleared, and the adoption fee is paid, you are free to take your new pet home. To learn more about the adoption process, click the link provided below. You can reach out to the organization through the contact details provided below.
OC Animal Care Details
5. 4Life Rescue
Located in the heart of Orange County, Southern California, 4Life Animal Rescue is working as a 501(c)3 charitable organization dedicated to saving the lives of abandoned and neglected pets in the area.
If you want to adopt a pet from this rescue center, then you will have to go to the website to view the pet available for adoption and contact the owners directly. The adoption process typically consists of an application form that needs to be filled out by you and reviewed by the volunteers working at the rescue center.
Once your application is approved, the staff runs a background check on your family and living conditions to see if it is appropriate for the particular dog you are hoping to adopt. After your adoption application is thoroughly checked and verified, you will have to sign the adoption contract.
There is also a non-negotiable adoption fee required for you to pay before you can take the dog home, and it typically ranges from $200 to $300. The organization is continuously growing and is always in need of help to deal with the increasing number of Bulldogs and other pets in need of shelter.
If you want to contribute to their cause in any way, either volunteering, donating or adopting, feel free to reach out to them using the contact details mentioned below.
4Life Rescue Details
6. Orange County Humane Society
Last on the list of the best French Bulldog rescues in Southern California is Orange County Humane Society. The Orange County Humane Society is one of the best French Bulldog rescues in southern California, striving to provide safety and refuge to Bulldogs that have been abandoned by their owners.
If you are looking to adopt a pet through the Orange County Humane Society, there are a few essential steps that you will need to go through before you can be approved to do so. In addition to filling out a pre-adoption form with your details, you will also have to provide a mortgage/property statement if you are a homeowner or a lease/pet agreement in case you are a renter.
Once your application is reviewed, a meeting will be arranged between your family and the dog so that both of the groups can familiarize themselves with each other and be comfortable. To learn more about the adoption process, visit the link below. Use the contact details listed below to reach out to this pet welfare organization in case of more queries.
Orange County Humane Society Details
How to Choose a French Bulldog Rescue in Southern California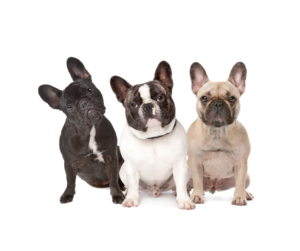 Here is what to look for when choosing French Bulldog rescues in Southern California:
1. Reputation
Reputation is everything when it comes to choosing a dog rescue. You want to be sure that the group you are working with is respected in the community. Talk to your friends and see if they have any recommendations.
Social media can also be a great resource for finding reputable rescues. Take to Twitter or Facebook and do a quick search. This will give you a good sense of the rescue groups that are active in your area and how they are perceived by others.
2. Registration
Once you've compiled a list of reputable rescues, it's time to do some research on each one of them. Make sure that they are a 501(c)3 nonprofit organization.
This is important because it means that your donations will be tax-deductible. Moreover, registered organizations are generally more trustworthy. Run your research against a website like CharityWatch to ensure you're making a sound decision.
3. Volunteering
The best way to get a sense of what rescue is like is to volunteer with them. This will allow you to meet the volunteers and staff members, as well as the dogs in their care.
By volunteering, you'll also get a better understanding of the rescue's mission and what they're looking for in adoptive homes.
4. Vetting Process
Every rescue has its vetting process for adopting dogs. Be sure to ask the rescue about their process and what you can expect if you decide to adopt a French Bulldog from them.
The bottom line is that when it comes to choosing a French Bulldog rescue in southern California, reputation is everything. Do your research, ask around, and visit the rescues on your list. You'll soon find the perfect group to work with.
Conclusion For The "Best French Bulldog Rescues in Southern California"
Numerous pet rescues are operating in the state of Southern California. However, we have only listed the best in this article.
Whichever rescue center you choose, think hard before adopting a rescue dog, as they are not always the easiest to take care of. Do your research, be prepared for some additional work, and you will be rewarded with an amazing animal companion.
For more guides similar to this list of French Bulldog rescues in southern California, you can check out:
Before you adopt a French Bulldog from a rescue shelter in southern California, you can learn more about the breed by watching "French Bulldog 101 – Everything You Need to Know About Owning a French Bulldog" down below: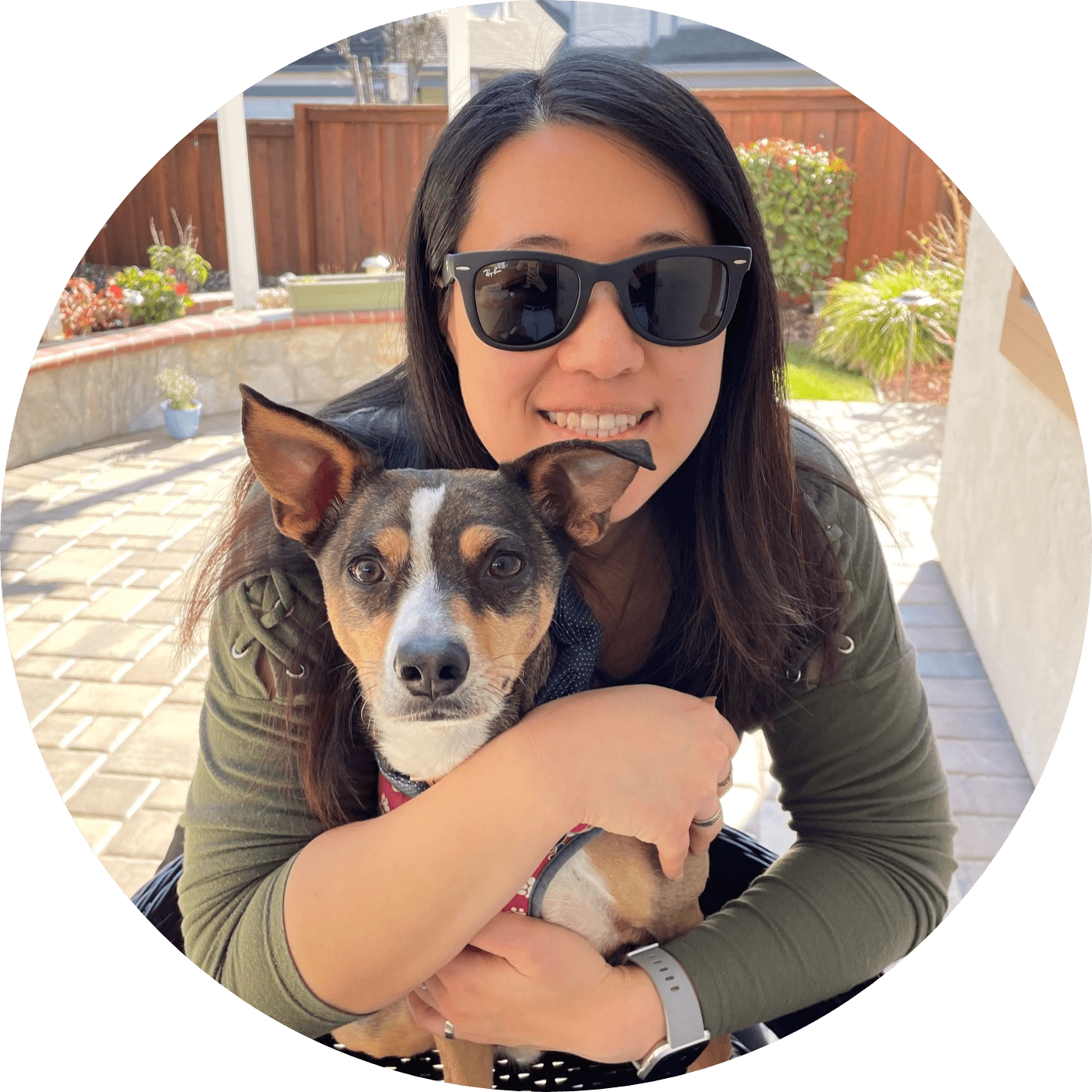 Dr. Sabrina Kong graduated from the Royal Veterinary College in England in 2016 and has been working at a small animal clinic in Northern California since then. She grew up in the Bay Area and got her bachelor's degree from Cal Poly San Luis Obispo. She also became a Certified Canine Rehabilitation Practitioner through a program at the University of Tennessee.
When she isn't in the clinic taking care of her four-legged patients, she enjoys traveling and trying new foods with her friends and her three-legged dog, Apollo. She adopted Apollo from her clinic when he was a puppy with numerous health issues. Dr. Kong truly cares about taking care of animals.