Are you searching for French Bulldog rescues in Minnesota? Have you always wanted to welcome a French Bulldog into your family? If so, you've probably considered adopting a puppy or purchasing a dog from a breeder.
French Bulldogs are friendly, smart, and good with kids and other dogs, so it's no wonder they ranked second on the AKC's list of most popular breeds in 2020.
However, despite their popularity, many French Bulldogs are surrendered to rescues or are abandoned. These dogs may have been neglected, or perhaps their families couldn't care for them properly.
Before scrolling down this list of French Bulldog rescues in Minnesota, you can check out these other recommendations from our team at We Love Doodles: Best Corgi Rescues in Minnesota and Best Goldendoodle Rescues in Minnesota.
Find a French Bulldog Rescue Near Me in Minnesota
If you're thinking of adopting a French Bulldog in Minnesota, why not consider checking out French Bulldog rescues? These organizations "adopt" and rehome dogs and puppies that have been abandoned or surrendered.
We've compiled a list of the top French Bulldog rescues in Minnesota; check out these listings and find a sweet Frenchie who will become a part of your family.
French Bulldog Product Recommendations: Best Dog Bowls Made in the United States and Best Dog Scooting Treatments.
1. Small Dog Rescue of Minnesota
The Small Dog Rescue of Minnesota is located in southern Minnesota and is a non-profit organization. While the group specializes in small dogs, they frequently have French Bulldogs available for adoption. Be sure to check back with the group's website frequently for information about available puppies.
Before you adopt a dog from the Small Dog Rescue of Minnesota, you'll be required to fill out an application. You will need to provide information about your home, family members, experience with dogs, and even your employment status.
Based on your answers, the Small Dog Rescue of Minnesota will approve you for the dog you're applying to adopt or match you with a dog suitable for your lifestyle and family. Contact the rescue organization directly about the cost of adopting a dog. The adoption fee may vary based on the dog's age, breed, and other characteristics.
Small Dog Rescue of Minnesota Details
2. Pet Haven
Pet Haven is an animal sanctuary located in Minneapolis, Minnesota. Like the Small Dog Rescue of Minnesota, this organization doesn't specialize in French Bulldogs. Instead, they take in cats and dogs that have been neglected, abandoned, or abused and matched them with forever homes. As with most shelters, you'll be required to apply to adopt a French Bulldog.
The application asks the same basic questions that most organizations will want to know, including your housing status, work schedule, and prior experience with animals. You will be asked to provide the name of the dog you're applying to adopt. You'll be approved to adopt your desired dog or matched with an appropriate puppy from this information.
Pet Haven asks that you participate in a home visit before you can bring your dog home. But if you're not local to Minneapolis, don't worry. Your home visit can be virtual. The adoption fee will range from $250 to $800 based on some factors. This includes spaying or neutering, microchipping, and all vaccinations.
Pet Haven Details
3. French Bulldog Rescue Network
The French Bulldog Rescue Network is headquartered in West Hartford, Connecticut, but the organization lists dogs from all over the United States. As we compile this list of French Bulldog rescues in Minnesota, several of the breeds in the state are available for adoption.
The French Bulldog Rescue Network is a non-profit, volunteer-run organization. Adoption fees are primarily directed toward the costs associated with maintaining safe and healthy guardian homes for fostered French Bulldogs. A $10 application fee is non-refundable; note that the French Bulldog Rescue Network will accept 20 applications per puppy.
In other words, you may be placed on a waiting list. When your dog arrives at your home, they will be up to date with vaccinations and be microchipped and spayed or neutered. Speak with the organization directly about whether your new family member will be socialized to handle life with other animals; this will vary with each dog's personality and upbringing.
French Bulldog Rescue Network Details
4. Muddy Paws
Muddy Paws Second Chance Rescue is located in Omaha, Nebraska, but they allow out-of-state adoptions. Suppose you're in the southwestern part of Minnesota. Muddy Paws may be just a day away for you and your family to pick up your new companion. The adoption process with Muddy Paws Second Chance Rescue involves a home visit.
If you're not close to Omaha, that's okay. The team will conduct a virtual home visit with you or will send a rescue team from your area to meet with you if one is available. The application process is standard for most French Bulldog rescues in that you'll need to furnish information about your lifestyle and why you desire a Frenchie. Dogs aren't adopted out on a first-come, first-served basis.
Instead, the team will match each dog to the most appropriate family. A full list of available puppies is provided on the rescue's website. There are French Bulldogs and other breeds available; choose the puppy you want to call your own and select whether you'd like to adopt or foster the dog. The Muddy Paws team seeks to complete each adoption within 7-10 business days from the time of application.
Muddy Paws Details
5. PetCurious
If you haven't had success with any of the Minnesota French Bulldog rescues listed above, check out PetCurious. There are almost 90,000 pets listed on the PetCurious website, a nationwide network of foster homes. You can search PetCurious by breed, then filter by distance from your home.
You will need to contact the foster agency directly to determine whether out-of-state adoptions are possible, but many French Bulldogs are often listed within Minnesota. Once you find a Frenchie you'd like to adopt or foster, you'll click through to more information about the dog. You'll be provided with contact information for your pet's current guardian.
Some may be private foster families, while others may be actual rescue organizations. Be sure to visit the foster family, if possible. PetCurious does not inspect the facilities of those who choose to list on its site, so it'll be up to you to ensure that your French Bulldog is coming from a good home, whether in Minnesota or not. Have a list of questions prepared for the foster family, including queries about vaccinations, socialization, and general health.
PetCurious Details
6. Secondhand Hounds
Last on the list of the best French Bulldog rescues in Minnesota is "Secondhand Hounds." As with many rescues, this organization prides itself on fostering many different breeds of dogs and cats. French Bulldogs frequently pass through their doors and are adopted quickly, so check the website often for information about available puppies.
Secondhand Hounds does not have a physical location but instead consists of a network of foster homes throughout the Twin Cities vicinity. They serve a six-state area, but all foster dogs live in the Twin Cities area before adoption. Of course, you'll be required to fill out an application in which you confirm details about your household, from current pets to your status as a smoker.
If you're not sure you're ready to commit to giving a French Bulldog a forever home, Secondhand Hounds does offer a foster program. A dog may be placed with you until they are adopted, allowing you to determine whether the breed is right for you.
Secondhand Hounds Details
Conclusion For The "Best French Bulldog Rescues in Minnesota"
If you live in Minnesota and are considering a French Bulldog puppy, why not look into rescue shelters? The dogs fostered through these organizations require and deserve a forever home; many have been neglected or abandoned and need a loving home in which to spend the rest of their lives.
When possible, visit the rescue facility to get an idea of how the French Bulldogs are treated. Then, choose the Frenchie you'd like to make a permanent part of your life.
For more guides similar to this list of French Bulldog rescues in Minnesota, you can check out:
Before you adopt a French Bulldog companion from a rescue shelter in Minnesota, you can learn more about this dog breed by watching "Before You Own a French Bulldog" down below: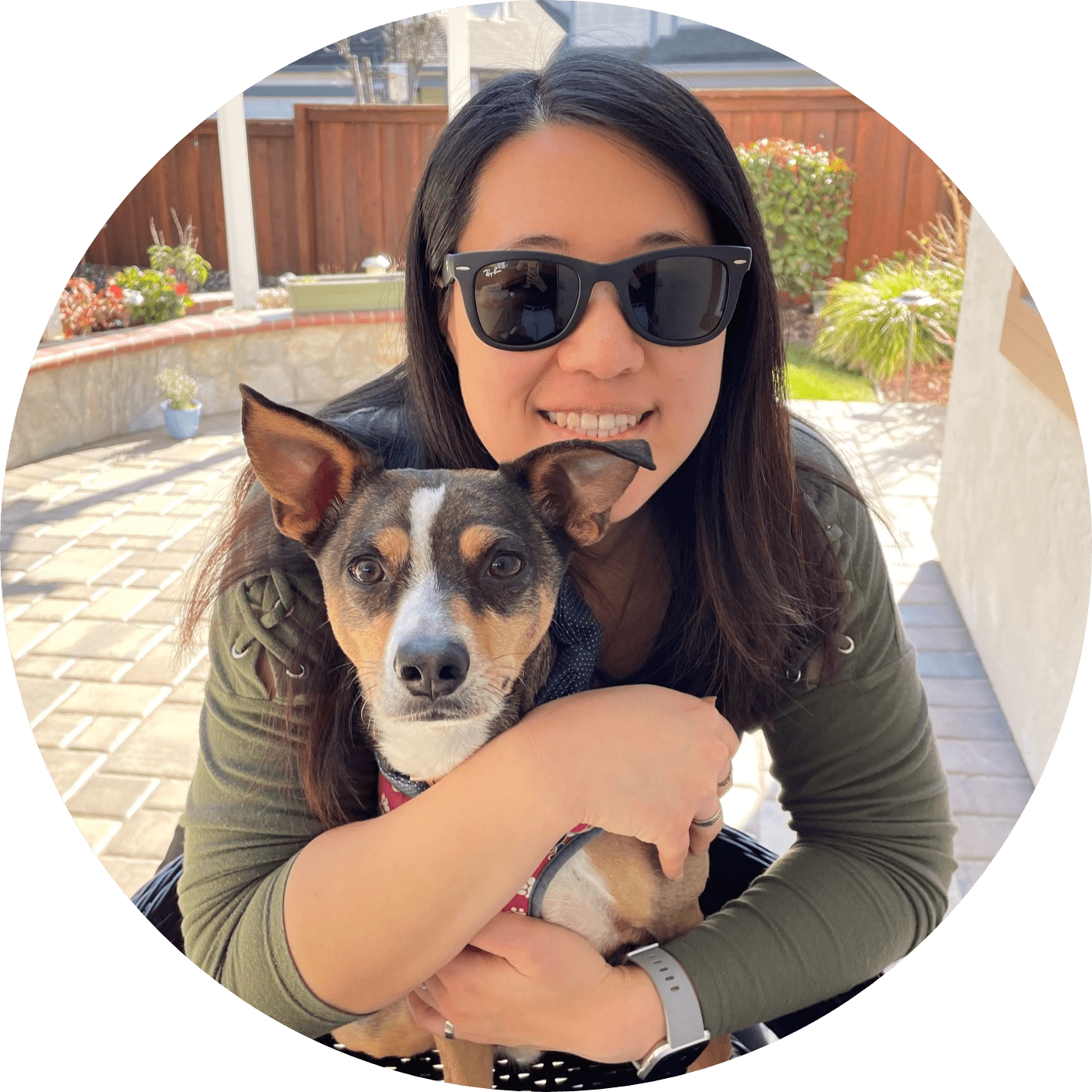 Dr. Sabrina Kong graduated from the Royal Veterinary College in England in 2016 and has been working at a small animal clinic in Northern California since then. She grew up in the Bay Area and got her bachelor's degree from Cal Poly San Luis Obispo. She also became a Certified Canine Rehabilitation Practitioner through a program at the University of Tennessee.
When she isn't in the clinic taking care of her four-legged patients, she enjoys traveling and trying new foods with her friends and her three-legged dog, Apollo. She adopted Apollo from her clinic when he was a puppy with numerous health issues. Dr. Kong truly cares about taking care of animals.