If you're looking to add a French Bulldog to your family, consider adopting from French Bulldog rescues in New York. There are many reasons that you may be looking for a rescue; maybe you don't have time to commit to training a puppy, or maybe you love the idea of rescuing an adult dog that needs a second chance. Either way, there are plenty of Frenchies in need of homes who would be thrilled to become part of your family.
Before scrolling down this list of French Bulldog rescues in New York, check out these other recommendations by our team at We Love Doodles: Best Dog Rescues in Upstate New York.
Find a French Bulldog Rescue Near Me in New York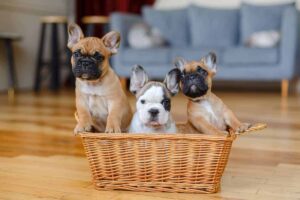 Consider these five French Bulldog rescues in New York when searching for your new pet and looking for ways to make a difference.
French Bulldog Product Recommendations: Best Pet Insurances For French Bulldogs and Best Shock Collars For Dogs Barking.
1. Animal Service League
First on the list is the Animal Service League, dedicated to the rescue, rehabilitation, and adoption of homeless dogs and cats. Founded in 1953, ASL was founded to aid homeless animals in the neighborhood. Currently, the organization is looking to maintain this vision and goal, along with carrying on the work of the founder.
Furthermore, the ASL focuses on educating and promoting responsible pet ownership, veterinary care, spaying/neutering, and dog training. They also work with local shelters to provide foster homes for adoptable pets.
The best part? They assist low-income pet owners who are struggling financially by offering subsidized spay/neuter services as well as vouchers for other veterinary procedures, which is why it is on our list of best French Bulldog rescues in New York.
Animal Service League Details
2. Roc the Dogs Rescue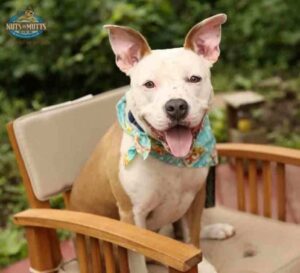 ROC The Dogs Rescue is a nonprofit dog rescue organization in Rochester. The shelter rescues dogs from local pounds and the owners that have given up on their dogs due to difficult circumstances. ROC The Dogs Rescue also takes in dogs that are in danger of abuse or neglect.
RTD Rescue makes sure that all the dogs available for adoption are up to date on their vaccinations, have a microchip, and have been spayed or neutered. Furthermore, they host many programs to collect donations.
These programs include:
Online auctions for fundraising
Hosting can & bottle drives
Collecting items donated to the rescue from the community.
Applying for grants on the rescue's behalf
Website & social media content
Pet photography
Transportation (donations, cans and bottles, animals, etc.)
If you are interested in adopting an animal from ROC the Dog Rescue, you can visit their site to choose from a variety of adoptable dogs.
One great thing about ROC the Dog Rescue is that they allow potential adopters to come and meet the animals before making a final decision which helps ensure that the animal is the right fit for the family and vice versa.
Roc the Dogs Rescue Details
3. French Bulldog Rescue Network (FBRN)
Founded in 2001, French Bulldog Rescue Network is a nonprofit organization dedicated to rescuing French Bulldogs from shelters, animal control facilities, puppy mills, and owner surrenders throughout the United States.
FBRN is staffed completely by volunteers, so all the money raised goes directly to helping the dogs. As part of its mission, FBRN educates the public about the breed and how to take care of French Bulldogs properly.
It also helps owners who can no longer care for their dogs by taking them into foster care when possible and rehoming them. In addition to rescue operations, it also helps educate the public on responsible dog ownership and the humane treatment of animals.
French Bulldog Rescue Network's adoption process includes submitting an application accompanied by a $10.00 application fee, which is non-refundable. When any dog is available for adoption, its story or name appears on the "Available Dogs" page on their website.
FBRN Details
4. Long Island Bulldog Rescue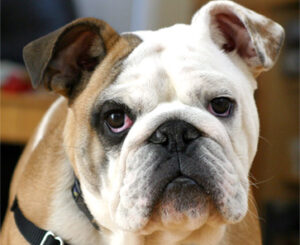 LIBR is a 501(c) (3) nonprofit organization that is dedicated to rescuing and rehoming Bulldogs in Long Island, New York. It is a volunteer-run organization that relies on the generosity of supporters to continue their rescue operations. All of the Bulldogs in their shelter come from animal shelters or are owner surrenders.
They do not discriminate against any Bulldog, regardless of age, condition, or breed, and do everything they can to find them a loving home. If you wish to adopt a Bulldog from LIBR, you must complete an adoption application.
This application will help the rescue center determine if the dog you are interested in is a good fit for your family and if your family is a good fit for the dog. If all goes well, you will then sign the adoption contract and pay the adoption fee.
Long Island Bulldog Rescue Details
5. Second Chance Rescue NYC Dogs, Inc.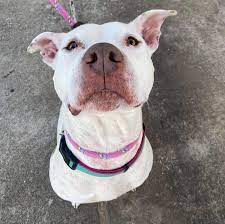 Last on the list of the best French Bulldog rescue in New York is Second Chance Rescue NYC Dogs, Inc. Founded in 2009, Second Chance Rescue NYC firmly believes that no animal deserves to be neglected or abused. All animals must have a comfortable and safe home where they are loved.
Armed with this belief, Second Chance rescued more than 1060 animals, raised $2.6 Million, and rehomed 1010 animals in 2020 alone. Most importantly, Second Chance Rescue NYC is proud to offer a variety of special programs and services to promote adoption.
Firstly, the Second Chance adoptions counselors are available seven days a week to help pet parents find the perfect pet for their home. Secondly, if potential parents attach a certified ESA letter with their adoption application, they get special discounts on the adoption fee.
The organization believes that people who need support dogs should not be deprived just because of high adoption fees. Moreover, their adoption fees include vaccinations, microchipping, and spay/neuter surgery, and they also provide free training classes for all adopters.
Second Chance Rescue NYC Dogs, Inc. Details
How to Choose a French Bulldog Rescue in New York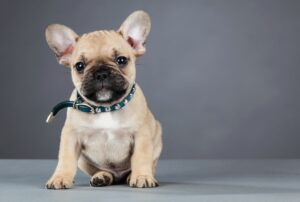 The best dog rescue organizations will be your advocate. They will educate you on the importance of spaying and neutering your dog and on the benefits of proper pet care.
They will provide you with all the information you need to make informed decisions when it comes to your pet's veterinary care, training, and adoption.
A good rescue organization will also have open adoption policies to ensure they find forever homes for as many animals as possible. Moreover, they'll only take in animals from local shelters or those in dire need of help.
It's important to ask questions about how your money is spent and evaluate whether there are any signs of abuse or neglect within the organization.
If you suspect that there might be, consider finding another organization that you feel more comfortable supporting. But remember, there are many wonderful rescues out there that work hard to help animals in need.
More Information About French Bulldog Rescues in New York
Many puppy breeders are posing as rescue organizations to sell dogs and make money. These puppy mills keep animals in deplorable conditions for their gain, so it's essential to differentiate between a genuine rescue and a run-of-the-mill puppy farm.
Here is how you can tell the difference:
Rescues

are often registered as 503(c)(3) charities, so ask for their registration number and papers.

Rescues

have a well-established presence online and offline. Their contact info is easily available, and you can get in touch with them to discuss their policies and procedures. However, breeders posing as

rescues

will be less forthcoming.
Ask to visit the facility. Most

rescues

will be happy to give you an in-person or virtual visit, whereas breeders will be reluctant.
The adoption fee is less than the purchase fee. If someone is charging you more than $400 for a rescue, ask why.
Don't get us wrong – there is nothing wrong in buying from an ethical breeder, but you should be wary of unethical puppy mills posing as rescue organizations.
Conclusion For The "Best French Bulldog Rescues in New York"
As you can see, New York has no shortage of French Bulldog rescues to choose from. Whether you're looking for a new pet or just to find a trustworthy rescue to support, the list above should have no shortage of options for you.
Therefore, before heading out in search of your favorite breed, be sure to look into these French Bulldog rescues – you might just find your new best friend.
For more guides similar to this list of French Bulldog rescues in New York, you can check out these other locations:
Before you adopt a French Bulldog from a rescue shelter in New York, you can learn more about the breed by watching "Everything You Need to Know About Owning a French Bulldog" down below: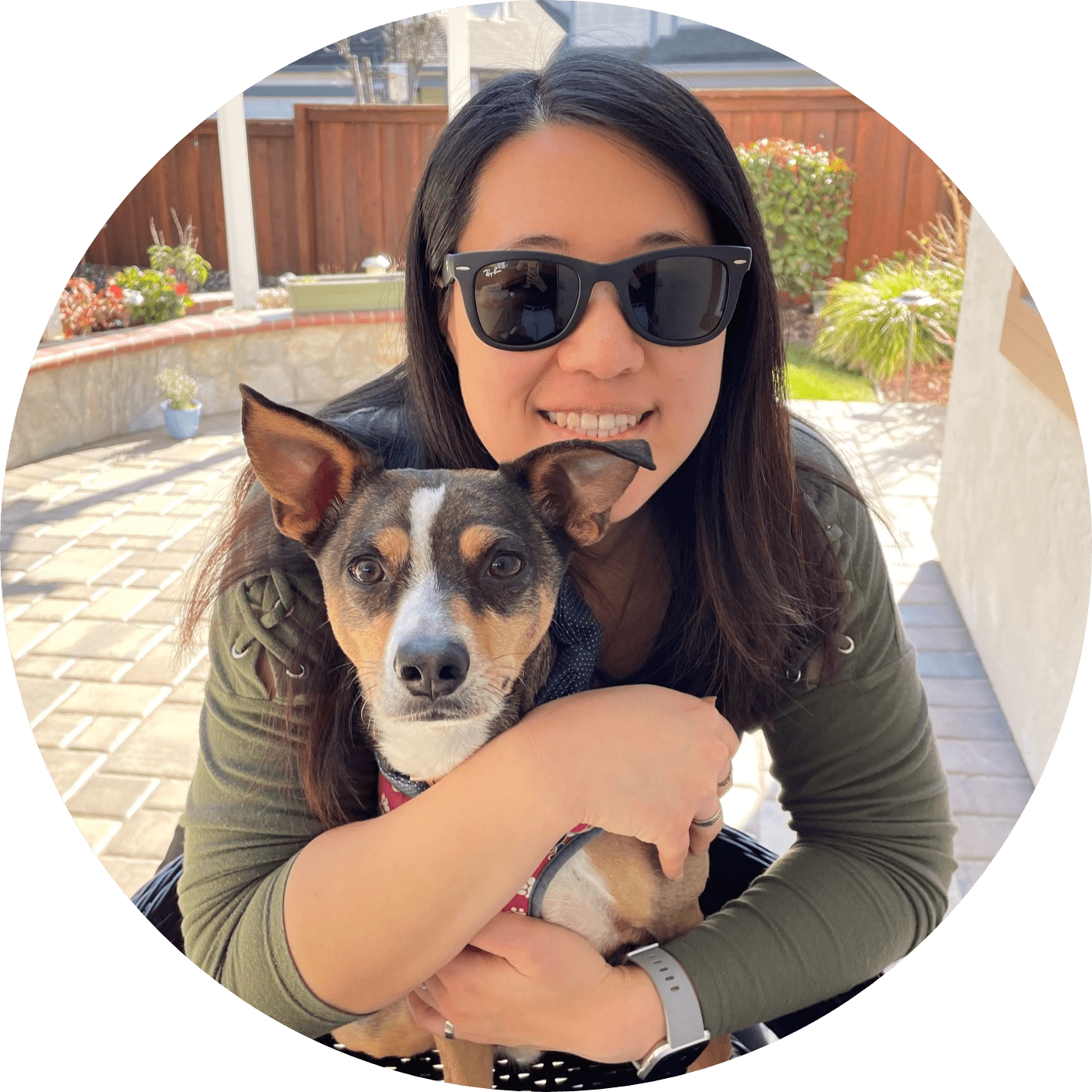 Dr. Sabrina Kong graduated from the Royal Veterinary College in England in 2016 and has been working at a small animal clinic in Northern California since then. She grew up in the Bay Area and got her bachelor's degree from Cal Poly San Luis Obispo. She also became a Certified Canine Rehabilitation Practitioner through a program at the University of Tennessee.
When she isn't in the clinic taking care of her four-legged patients, she enjoys traveling and trying new foods with her friends and her three-legged dog, Apollo. She adopted Apollo from her clinic when he was a puppy with numerous health issues. Dr. Kong truly cares about taking care of animals.