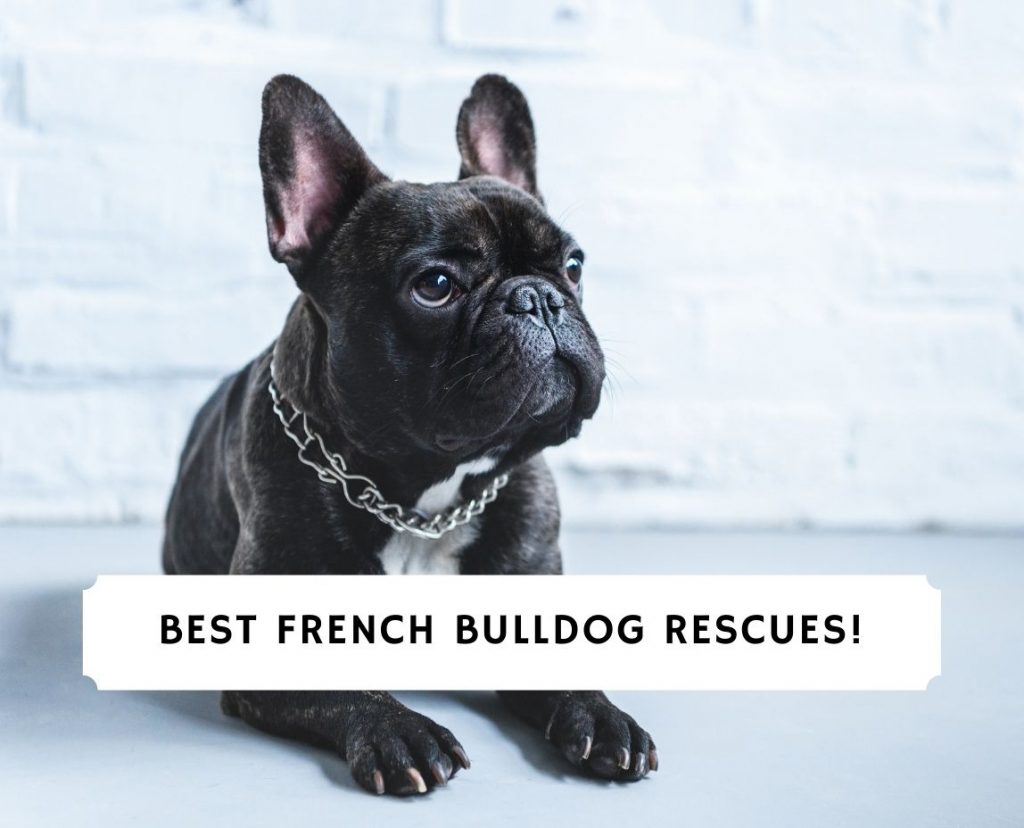 French Bulldogs are some of the most popular small dogs in the world due to the mild temperament and cute appearance. In fact, the American Kennel Club ranks the Frenchie as the 4th most popular dog breed. Since there are so many breeders and puppies around the United States, this also leads to many French Bulldog Rescues.
For a variety of reasons like financial hardship, medical issues, or even if someone has to move, people surrender their French Bulldogs. In addition, puppy mills and backyard breeders will often give up their French Bulldog after they can no longer breed puppies. It's the sad truth and every year there are many French Bulldogs that need to be rescued and adopted out.
We found the 7 best French Bulldog rescues around the United States to help you adopt one of these cute puppies. We will preface this article by saying that there is currently a high demand to adopt a French Bulldog and not a big supply due to many people working from home. Anyways, we hope that you find a French Bulldog to adopt!
Other articles you would like: Golden Retriever Rescues and Labrador Retriever Rescues.
1. French Bulldog Village (All United States)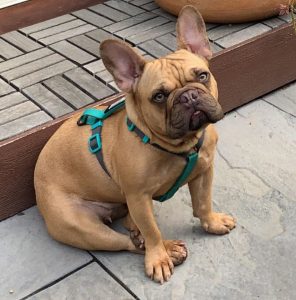 The French Bulldog Village is a non-profit rescue group comprised of people from all over the United States whose mission is to rescue, rehabilitate, and re-home French Bulldogs and French Bulldog mixes.
As part of their mission, they work to advance awareness and knowledge of the responsible procurement and proprietorship of the French Bulldog breed. They also serve as a resource to other rescue groups and private rescuers who are working to save French Bulldogs.
French Bulldog Village fosters and rehabilitates French Bulldogs and Frenchie Mixes that are rescued by volunteers or surrendered to their rescue. They take in a variety of dogs including healthy Frenchies, ones with behavior issues, and ones with medical issues or handicaps that require more extensive help.
The criteria for moving a French Bulldog rescue into the Village is quite simple: if a Frenchie needs a new home and a fresh start, they are welcome at The Village. Their volunteers open their homes to give comfort, healing, and training to the dogs that come under the Village's care.
An application must be filled out to adopt a dog from French Bulldog Village. An applicant must list the entire household, including frequent visitors, such as grandchildren and stepchildren. In addition, you must include all animals currently living in their household including dogs, cats, birds, and reptiles.
The more information included on the application the easier it is for the foster home to decide if the Frenchie has chosen is a good match for the home. There is a $10 fee for each application. Once the application is submitted there will then be a phone interview with you then an in-home visit.
Once the home visit is finished, the completed report will be forwarded to the Board of Directors. With input from the foster home and the Adoption Coordinators, the Board will make the final adoption decision.
All French Bulldog Village's available rescue dogs are spayed or neutered unless a prevailing medical condition suggests it is not in the best benefit of the dog. In addition, the French Bulldog rescues are current on vaccinations and microchipped before placement. They try to ensure that all French Bulldogs placed are in good health or alternately that all recognized health conditions are known to the adopter prior to placement. Pricing for adoption is set at the time of adoption and varies from dog to dog.
French Bulldog Rescue Details
2. Chicago French Bulldog Rescue
Chicago French Bulldog Rescue is a non-profit organization that was launched to protect French Bulldogs from neglect, abuse, loss of family, and theft. They rescue their French Bulldogs from animal shelters and puppy mills. In addition, they help families and individuals that can no longer care for their Frenchies. Chicago French Bulldog Rescue are guides of the breed working to educate about French Bulldogs and most importantly, placing rescued Frenchies into loving homes.
An application must be filled out to apply to adopt a bulldog from Chicago French Bulldog Rescue. This application ensures that their rescue dogs are going to the best homes possible. For full pricing of the adoption process through Chicago French Bulldog, contact them directly.
French Bulldog Rescue Details
3. French Bulldog Rescue Network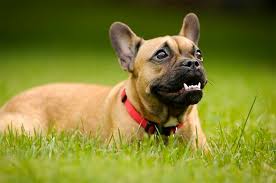 French Bulldog Rescue Network is a non-profit organization founded in 2001 whose mission is to rescue, rehabilitate, and re-home French Bulldogs in need from commercial breeding kennels, import brokers, public shelters, private rescue groups, or owners.
Their rescue organization is comprised solely of volunteers who nurture and foster these dogs as well as provide education and training. Their goal is to place healthy and happy French Bulldogs into forever homes.
French Bulldog Rescue Network only accepts applications for dogs listed on the Available Dogs page. When dogs are ready for adoption, their names and stories will appear on the Available Dogs page via their website. They accept applications for them then. An adopter may apply for as many of the dogs wanted but must be sure to be specific.
Each application submitted must be accompanied by a $10.00 application fee. The fee is not refundable and assists in meeting the considerable expenses incurred by fostering dogs. All applicants will be notified when a home has been selected. 
French Bulldog Rescue Network looks carefully at each application and follows up on applications that specifically address each dog's stated needs and best fit the dog's temperament, health, and behavior requirements.
All French Bulldog Rescue Network's available dogs are spayed or neutered, are current on their vaccinations, and are already implanted with a microchip prior to placement.
Dogs have been treated for all medical conditions and any ongoing or chronic conditions will be explained. In addition, any medical treatments or medications will be clearly described to applicants before adoption occurs. A French Bulldog adopter will be given all health information available on the adopted dog.
Adoption fees for dogs under two years and healthy is $900, for dogs 2 to 8 years and healthy is $550, and for dogs over eight years or with special needs is $400.
French Bulldog Rescue Details
4. Short Noses and Friends United Rescue
​​Short Noses and Friends United Rescue is a non-profit rescue dedicated to raising money to remove dogs from the commercial breeding system and commercial breeder dog auctions. In addition, they raise money for veterinarian bills.
They also network as much as possible with commercial and private breeders for breeder releases. They strive to maintain a confidential and professional relationship with all their breeder contacts. There are French Bulldog breeders that are typically puppy mills.
​Short Noses and Friends also takes in many dogs from owner surrender situations and any shelters. They are located mainly in the Midwest, primarily Iowa and Nebraska, but do have fosters in other states within the Midwest from time to time depending on foster home availability. In addition, they adopt their French Bulldogs nationwide as long as adopters are willing to come and pick up their adopted dogs.
Short Noses and Friends United Rescue is comprised solely of non-paid volunteers who donate their time, and sometimes their homes by fostering, to helping French Bulldogs in need.
They focus on vetting, rehabilitation, and adoptions of the dogs able to be taken into their rescue. If their rescue does not happen to have room for dogs needing rescue, they network with other rescues to place the dogs into foster homes with other rescue groups.
An application must be filled out for the specific dog that is wanted. This application includes members of a potential adopter's household, their ages, current pets, how often the dog will be left alone, and many more questions to make sure their dogs are going to the best homes. Once an application is selected, a phone interview will follow. Adoption fees vary from dog to dog depending on circumstances and age.
French Bulldog Rescue Details
5. Short Mugs Rescue Squad
Short Mugs Rescue Squad is a non-profit organization dedicated to the health and well-being of French Bulldogs. Based out of Houston Texas, they are operated and managed solely by a group of dedicated volunteers.
Not only do they rescue French Bulldogs across the entire state of Texas, but they also operate out of Oklahoma and Louisiana. Their main objective is to rescue, rehabilitate, and re-home French Bulldogs that come from many different places including local animal shelters, owner surrenders, strays, commercial breeding kennels, import brokers, and private rescue groups. Short Mugs also rescues other brachycephalic breeds such as English Bulldogs, Boston Terriers, and Pugs on a case by case basis.
Short Mugs Rescue Squad do not usually adopt to out of state applicants. The reason for this is if there is a need to return the dog for any reason, they do not have any volunteers in the area to take them back in. Short Mugs will consider out of state applicants on a case by case basis in the states of Oklahoma and Louisiana only. They are not able to adopt to other states.
Short Mugs Rescue Squad tries to match their dogs with the family that will be forever. Their application process is designed so that the home that best fits the dog is found. The process consists of reviewing applications, veterinary checks, and home visits.
The time it takes depends on how many dogs currently have in care and the volume of applications received. They only accept applications for dogs listed on the available page on their website, not dogs that are still in foster care.
An applicant will only be contacted via email/phone if their application is selected by the review committee to be a good match for the dog applied for and pass the veterinary reference check. Applicants that are not selected for the dog applied for will not be personally contacted but will be notified that they were not selected. To apply for a French Bulldog rescue from Short Mugs Rescue Squad, an applicant must be at least 21 years of age.
French Bulldog Rescue Details
6. Southern California Bulldog Rescue
Southern California Bulldog Rescue provides shelter, re-homing assistance, and funds for medical treatment for over 100 Bulldogs each year. These dogs come to SoCal Bulldog Rescue from animal shelters, other rescue groups, and owners who wish to surrender their purebred bulldogs.
They help Bulldog rescues in the Southern California area find suitable homes and have a network consisting of many volunteers who foster, do home checks, transport, and place bulldogs who come into their program. Over 1000 Bulldogs have been placed through a rescue in Southern California during the last 10 years.
SoCal Bulldog Rescue's adoption process is relatively simple. They require an application and a home visit by one of their dedicated volunteers prior to adopting one of their bulldogs. Adoption fees range from $100 to $1,000, depending upon the age and health of the dog.
French Bulldog Rescue Details
7. Buckeye Bulldog Rescue
Buckeye Bulldog Rescue is a non-profit organization dedicated to rescuing homeless and abandoned English and French Bulldogs from high-kill shelters and owners who can no longer care for them. By working with committed volunteers, foster homes, veterinarians, and trainers, they are able to rehabilitate and rehome French Bulldogs in Ohio and its surrounding states by finding them well-matched and carefully screened forever homes.
Buckeye Bulldog also serves as a resource to the community by providing education and information on responsible pet ownership and what it takes to own a Bulldog; one of the most expensive and high maintenance breeds.
​The application process for Buckeye Bulldog Rescue asks questions about an applicant's home and expectations of a rescue Bulldog in their home. It is important that Buckeye Bulldog collects as much information as possible to better understand a home and fit of a Bulldog into that home.
All questions must be answered or replied to for the completion of the application. As part of the application process, applicants are required to pay a small $10 application fee to Buckeye Bulldog Rescue, a nonprofit dog rescue, which is used to help provide care for the dogs in their care, as well as ensure that potential adopters are serious about the application process and adopting a dog.
The application fee does not guarantee approval of an application. The fee is non-refundable. A new fee must be paid for every application placed. A new application is required for each dog that is wanted for adoption. These are relatively strict rules, but the application fee helps to support the rescue dogs.
Out-of-state applications will be accepted, but preference will be given to those who live in Ohio or in some cases surrounding areas such as Pittsburgh or Detroit. If an out of state applicant is selected, they must arrange transport via car only. 
Buckeye Bulldog will not ship their French Bulldog rescues. All other dogs in an applicant's home must be spayed or neutered. Exceptions are made for dogs who cannot be spayed or neutered due to medical reasons. Proof of this must be provided and all pets currently in the home must be up to date on all required shots before applying to adopt from Buckeye Bulldog.
An applicant must be over the age of 24 to adopt one of their Bulldogs. There are no exceptions to this rule. Buckeye Bulldog requires an adoption donation for each dog, ranging from $250 to $1000. The donation amount depends on factors including age and health at the time of adoption.
French Bulldog Rescue Details
Conclusion for French Bulldog Rescues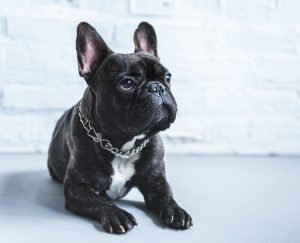 There are so many French Bulldogs in the world that many end up in shelters every year. There are a variety of reasons why people put their French Bulldog up for adoption including medical issues, health issues, financial issues, or an owner's death. In these unfortunate situations, there are French Bulldog rescues who find a new forever home for these dogs. By adopting a French Bulldog, you are saving the life of a dog and making room for new dogs that need to be rescued. We hope you find a rescue today!
Other articles you will like:
Garrett loves animals and is a huge advocate for all Doodle dog breeds. He owns his own Goldendoodle named Kona. In addition, he volunteers at the Humane Society of Silicon Valley, where he fosters dogs and helps animals. Garrett enjoys writing about Doodles and believes that dogs can teach humans more about how to live than humans can teach a dog.
Why Trust We Love Doodles?
At We Love Doodles, we're a team of writers, veterinarians, and puppy trainers that love dogs. Our team of qualified experts researches and provides reliable information on a wide range of dog topics. Our reviews are based on customer feedback, hands-on testing, and in-depth analysis. We are fully transparent and honest to our community of dog owners and future owners.