Golden Retrievers are some of the most popular purebred dogs in the world. In fact, according to the American Kennel Club (AKC), they are the #3 most popular dog in the world. However, since they are such popular dogs, many breeders will breed several Goldens per year to meet the ever-growing demand for puppies. As a result, there are many people who purchase Golden Retrievers without knowing how to care for a dog. In addition, several Golden Retrievers are used by breeders only to create puppies and then "retire" their dogs to rescues or shelters.
These unfortunate situations lead to the creation of several Golden Retriever rescues around the United States. Typically, these dog rescue organizations will take in any Golden Retriever or Golden Retriever mixed breed. Next, they will help pay for their medical costs and get them back to normal. In addition, Golden Retriever adoption organizations usually put them into a foster organization where they can be looked after until they can get adopted out. We've found the 7 best Golden Retriever rescues to help you find your next dog.
We will preface this article by saying that Golden Retriever rescue dogs are in high demand for adoption. It's typically difficult to get one of these dogs without a long wait. In addition, most Golden Retriever rescue dogs are not puppies, but typically adult dogs over 2 years of age. We hope that you find your next adoption!
Other articles you will like: Golden Retriever vs Goldendoodle and Goldendoodle Rescues for Adoption
1. Homeward Bound Golden Retriever Rescue and Sanctuary (California)
Founded in 2000, Homeward Bound Golden Retriever Rescue and Sanctuary is a non-profit organization that has rescued, healed, placed, and provided sanctuary to more than 9,500 dogs. Located near Sacramento in California, Homeward Bound has eight acres of land for their dogs to run, play, train and be loved until they find their new loving and caring families. For those dogs with health and age issues that may be unlikely to be adopted into new families, Homeward Bound allows these dogs to live out the rest of their lives in the happy and healthy environment they have created.
Homeward Bound Golden Retriever Rescue and Sanctuary offers many programs to help their dogs find new homes as well as helping current owners grow their bond with their pets. These programs include:
Foster Golden Retrievers
Dogs and fosters are evaluated and paired to make sure that the Golden Retriever not only receives a safe place to live but the individual attention it needs to help it become ready for adoption. Each dog fostered also makes room for new dogs to be rescued. While Homeward Bound covers the Golden Retriever's medical and supply costs, foster homes provide loving care and affection.
Training Provided
Improves the bond between dogs and their families. Homeward Bound supports in-program dogs with basic obedience, recall, and socialization, working closely with their Dog Walker Team to help each dog with its individual needs. Adoptive families can continue to enhance their handling skills and provide their dogs with critical on-going socialization through regular classes offered by Homeward Bound's certified trainer.
Additional Help for Golden Retrievers
A Senior-to-Senior Connection program to match Homeward Bound's older Goldens with retired persons and couples who are at least 60 years of age, not working, and on a limited income. They also provide Golden Retrievers that may be unadoptable with a happy and healthy living environment, whether it be on Homeward Bound's ranch, or with a foster family.
Golden Retriever Rescue Details
Address: 7495 Natomas Rd, Elverta, CA 95626
Phone: (916) 655-1410
2. Delaware Valley Golden Retriever Rescue (Pennsylvania)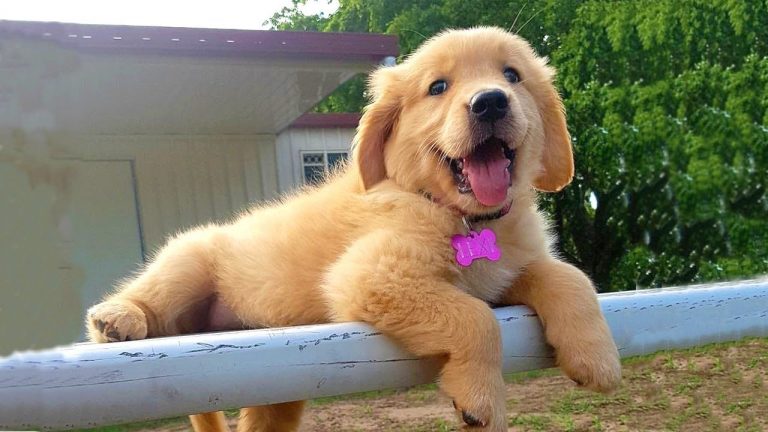 Founded in 1993, Delaware Valley Golden Retriever Rescue is a non-profit organization that has rescued and placed nearly 6,000 Golden Retrievers with new loving and caring homes in the southern Pennsylvania area, as well as New Jersey and Delaware. Delaware Valley features property of over five acres, dubbed the Golden Gateway. This property includes a clean and modern kennel, a caretaker's residence, an on-site veterinarian center, and a sanctuary building. Because of the Golden Gateway, Delaware Valley has never had to turn away a dog in need.
Delaware Valley Golden Retrievers Rescue is not just a place where golden retrievers without a home go. At Delaware Valley, they believe in educating people about the golden retriever breed as well as the care this breed of dog needs. Their website offers literature on everything from growing a bond with a dog, what food to feed them, to puppy training and caring for an aging pet.
To adopt a rescue dog from Delaware Valley, a certain set of rules must be followed to make sure their dogs are going to loving and caring families. These rules include: dogs may not be kept outdoors when no one is at home, all dog doors must be locked when the owner is absent, dogs with access to swimming pools must have stairs that the dogs are able to climb up and down. For a full set of rules, visit Delaware Valley's adoption page on their website.
Delaware Valley has also been applauded for its Project Home Life program. This program rescues goldens from puppy mills and helps them acclimate to normal life and eventually helps them find their new home.
Golden Retriever Rescue Details
Address: 60 Vera Cruz Rd, Reinholds, PA 17569
Phone: (717) 484-4799
3. As Good As Gold Golden Retriever Rescue of Illinois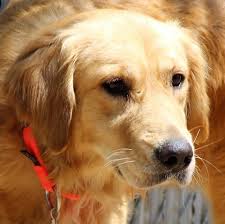 As Good as Gold Golden Retriever Rescue of Illinois is a non-profit, membership-based, volunteer-run organization dedicated to the rescue, care, and adoption of Golden Retrievers and golden mixes who are in need. Since 2003, they have rescued nearly 2,500 dogs. In addition to being a rescue for these dogs, As Good as Gold educates Golden Retriever guardians, owners, and the general public about the importance of spaying/neutering, positive training methods, diet and exercise, appropriate medical treatment, and humane care.
To demonstrate its ongoing commitment to the core values of integrity, honesty, fairness, openness respect, and responsibility, As Good as Gold has adopted a Statement of Values and Code of Ethics to which all board members, staff, and member/volunteers will adhere. These are as follows:
Their values support a rewarding experience as a member, volunteer, or partner.
Their respect for other ethical rescue groups promotes good working relationships.
Their best practices support sustained growth and organizational effectiveness.
Their passion enables small miracles for the dogs and the people who love them.
Adoption feed for a golden retriever from As Good as Gold are as follows:
Special Needs Program: dogs with special needs – $200
Standard Adoptions: dog up to 7 years old – $550
Golden Years Program: dogs 8 years old and up- $200
These prices help offset the cost of veterinary expenses and canine supplies used to care for rescued golden retrievers.
Golden Retriever Rescue Details
4. Golden Retriever Rescue of the Rockies (Colorado)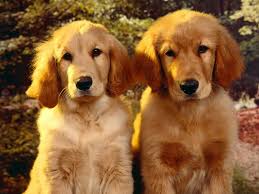 Founded in 1996, Golden Retriever Rescue of the Rockies, located in Arvada, CO, is a mostly volunteer non-profit organization that helps rescue-rehab and place unwanted, abandoned, or surrendered Golden Retrievers into loving and caring homes.
Golden Retriever Rescue of the Rockies assists currently owned Golden Retrievers that are unable to be kept. After evaluation, surrendered Goldens will be taken in and provided with the appropriate veterinary care involving vaccination updates, spaying, or neutering, and a general health evaluation. The dogs then are cared for by Golden Retriever Rescue until they are matched with new families and go to their new homes.
They can also assist families looking to add a Golden. Golden Retriever Rescue of the Rockies' volunteers will help families find the most suitable rescue Golden based on lifestyle needs and environment.
Adoption fees for Golden Retriever Rescue of the Rockies are as follows:
Age 6 months thru 7 years – $400.00 (includes chip registration)
Age 8 years and up – $250.00 (includes chip registration)
Puppies 8 weeks to 6 months – $600.00 (includes chip registration)- plus spay/neuter deposit of $100.00
Expenses are a result of the care, feeding, transportation, and medical services required for their golden retrievers.
Golden Retriever Rescue of the Rockies re-homes around 300 dogs per year.
Golden Retriever Rescue Details
Address: 15350 W 72nd Ave, Arvada, CO 80007
Phone: (303) 279-2400
5. Retrieve a Golden of the Midwest
Inspired by their first adoption of a homeless golden combined with what they learned of show dogs once they are unable to be shown, Retrieve a Golden of the Midwest was founded in 1985 with the mission to give these dogs a loving and caring home.
Over the years, many volunteers and generous donors have given Retrieve a Golden the energy, selflessness, love, and funds to rescue and rehome more than 9,000 Golden Retrievers and Golden Retriever mixes. Their rescue mission started in Minnesota but over the years has expanded to surrounding areas such as Iowa, North Dakota, South Dakota, and western Wisconsin.
To make sure their goldens go to the best and most suitable homes, Retrieve a Golden of the Midwest has an application process that must be completed. This includes the completion of their application for a specific dog. Then, their team screens these applications, sending them to foster homes who then make sure the applicant would be fitting for the dog's current situation. It is the foster families that choose their applicants, contact them, and set up an in-person meeting with the dogs. All of this results in the perfect golden finds its perfect home.
Adoption fees for Retrieve a Golden of the Midwest are as follows:
Less than 24 months: $475
24 months to less than 9 years: $400
9 years and older: $175
International Dog: Less than 12 months: $675
International Dog: 12 months to less than 9 years: $600
International Dog: 9 years and older: $275
International Dogs are dogs rescued from a country other than the United States. A $25 refund can be achieved if adopters complete a training course with their Golden Retrievers.
Golden Retriever Rescue Details
6. Golden Endings Golden Retriever Rescue (Ohio)
Golden Endings Golden Retriever Rescue is a non-profit organization that services central and southeastern Ohio. Their dogs have come from a variety of places such as shelters, veterinarians, animal control, or found on the streets.
When Golden Endings brings a new dog into their rescue, the dog receives medical care as needed. They are spayed or neutered, tested for heartworms, and placed on a preventative program with annual booster vaccinations. The Goldens are assessed for temperament and personality to determine their compatibility with other dogs and children. Some of the dogs then receive obedience training through local correctional facilities.
Golden Endings has some basic guidelines for placing one of their dogs in adoptive homes. The first step in the process is the completion of an adoption application. The Goldens must live indoors and must become a loved member of the family. If it is necessary, Golden Endings encourages the use of a crate to keep the dog in when alone at home. They stay in touch with each Golden Retriever owner after the adoption, including telephone calls or the occasional visit to make sure everything is going well.
Golden Retriever Rescue Details
Address: 1043 Elmwood Ave, Columbus, OH 43212
Phone: (614) 562-3928
7. Almost Heaven Golden Retriever Rescue and Sanctuary (West Virginia)
A non-profit organization that has been rescuing golden retrievers since 2002, Almost Heaven Golden Retriever Rescue and Sanctuary, located in Capon Bridge West Virginia, continues to be a leader in rescues for dogs in the eastern United States.
Almost Heaven accepts senior or special needs Goldens from shelters, owner give-ups, and other rescues and is a refuge for those Golden Retrievers who otherwise may be labeled hard to adopt by ordinary standards. Some of their Sanctuary Goldens are only with them until well enough to be adopted, or until the perfect home is found.
Those dogs unadopted will receive love and care at the Almost Heaven Sanctuary for the rest of their lives. No Golden Retriever has ever been turned away from Almost Heaven because of age or health. Young, healthy Goldens are also welcomed. These Goldens are frequently housed in experienced Foster Homes where they receive any necessary medical treatment, including spay/neuter, begin learning manners when needed, and are evaluated for placement.
All dogs adopted from Almost Heaven are spayed or neutered and are current on vaccinations, have had fecal and heartworm tests, and are on heartworm preventative. A minimum adoption fee is required at the time of adoption to help offset expenses, which currently average around $400 for each dog rescued. The minimum adoption fees range between $275 – $650, depending on the age, and are not negotiable unless individually noted on the animal's write-up.
To adopt a dog from Almost Heaven, an application must be fully filled out. This ensures the dogs go to the best and most fitting homes. Almost Heaven does not allow their dogs to go to homes that have children under the age of 8 or with frequent visits of children under 6. Their dogs are not given on a first come first serve basis but rather based on what dogs fit best with what families.
Almost Heaven Golden Retriever Rescue and Sanctuary operates solely on donations, grants, and fundraising activities. They are only open for visits by appointment only.
Golden Retriever Rescue Details
Address: 704 Old Mill Rd, Capon Bridge, WV 26711
Phone: (304) 856-1600
Conclusion for Best Golden Retriever Rescues
Because Golden Retrievers have grown in popularity, so are the number of dogs that need to be rescued and adopted out every year. Before you apply to adopt a Golden Retriever make sure that you meet the minimum requirements of an adoption organization. These requirements are typically that you are financially stable, have a fenced yard, have no young children, and have an approved veterinarian. Every Golden Retriever rescue wants to make sure that you will able to care for the life of the dog you adopt. We hope you found your next Golden Retriever!
Other articles you would like: