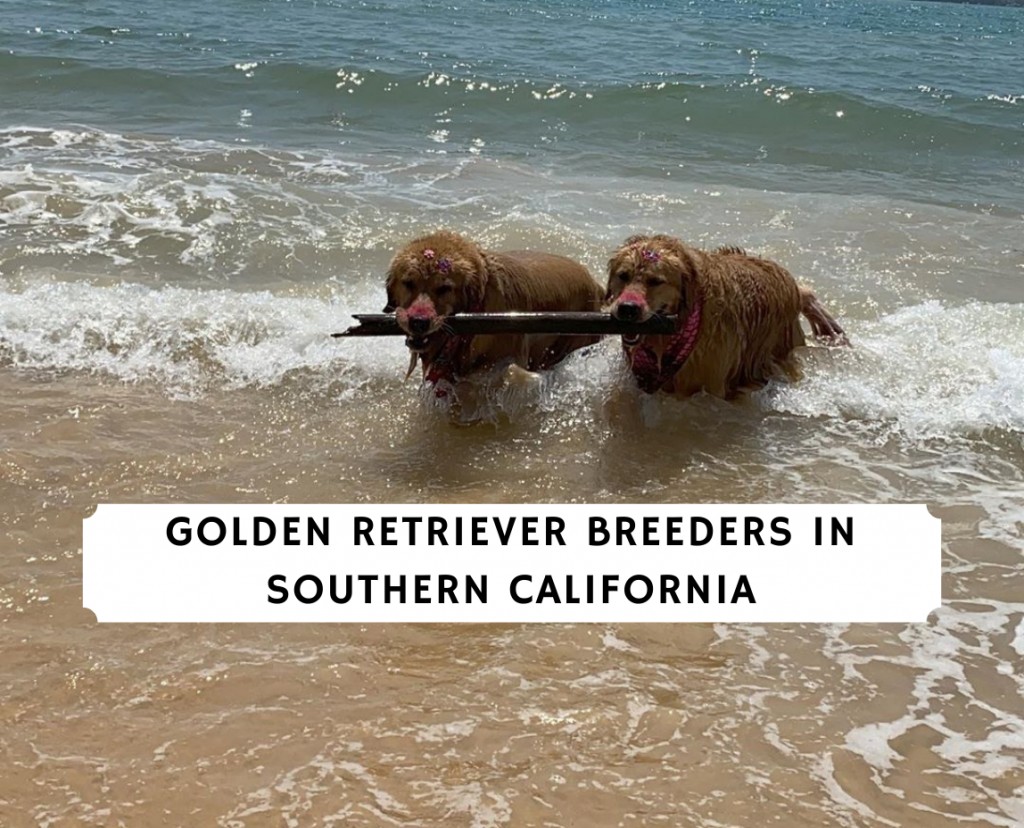 California is a large state and finding a reputable Golden Retriever breeder in Southern California is not as easy as it sounds. You'll see tons of Golden Retriever puppies for sale in California, but not all breeders are reputable. There are always breeders out there that are just trying to make a quick buck off of their dogs which we call puppy mills or backyard breeders. Often times, these Golden Retrievers are not healthy physically or mentally because of irresponsible breeding practices with no genetic testing and no socialization.
We want to help you avoid these issues by putting together a list of the best Golden Retriever breeders in Southern California that are reputable and put the health and care of their puppies first. All of the Golden Retriever breeders we chose are AKC breeders that have had their dogs certified with the OFA for their elbows and hips. The dogs are treated like family and have a high quality of life.
Even though all of these Golden Retriever breeders seem reputable, make sure you schedule a visit to the facility and ask questions to the breeder before you place a deposit and commit to a puppy. We do not ever include breeders on our lists that appear to be puppy mills. However, we always recommend that you see the breeding facility in person before you purchase a Golden Retriever puppy in Southern California. 
Other articles you will like: Golden Retriever Rescues in California and Goldendoodle Breeders in California.
1. Shadalane Golden Retrievers SoCal
Champion Golden Retriever breeders, Shadalane Goldens, is an AKC breeder of merit in Southern California. They take the health and temperament of their dogs seriously and adhere to the AKC purebred standards. They also take the placement of their companion dogs even more seriously.
This Golden Retriever breeder in Southern California carefully screens all potential owners to make sure the puppies will not be in the wrong home. While these dogs love the outdoors, they are not to be left out in a yard alone all of the time. Thus, they have quite an extensive questionnaire and want to try to get to know any potential owner.
In addition, Shadalane will not place a puppy in a home where an owner doesn't have the time to spend with it. Golden Retrievers are pack dogs and if you leave them home alone all day they will develop separation anxiety, stress, and boredom.
They love showing people around their ranch and welcome visitors to their facility in Vista, California. The only thing they ask is that you don't show up unannounced. Please call and make an appointment for your visit. This is due to the fact that the ranch also their home and they value their family time and privacy as much as they value their Golden Retriever puppies.
This breeding operation doesn't just offer Golden Retriever puppies and stud services. They are a full-service facility where they offer boarding, training, classes, and grooming.
If you are interested in owning a puppy from Shadalane Goldens there is a questionnaire that all interested parties are required to fill out. Because they do offer trained Golden Retriever puppies and trained young adults as well, the questionnaire will help meet the needs of the family and the puppies. They will contact you once they have a selection of Golden Retriever puppies to match you with. You can contact them for full pricing and deposit information.
Golden Retriever Breeder Details
2. Shadow Mountain Goldens in Southern California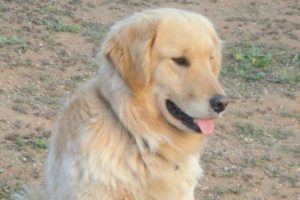 Shadow Mountain Goldens is not the largest breeding operation that you are going to find in Southern California, but they are a reputable breeder that cares about the health of their dogs and puppies. They are a self-proclaimed small hobby breeder that works as a family to produce healthy and happy companion Golden Retrievers.
Don't let that fool you though as they are serious about their dogs. All of the dogs and puppies are registered with the AKC and are certified by the OFA for their hips and elbows. This means that if you buy a Golden Retriever puppy from Shadow Mountain then the dog will not be prone to hip or elbow dysplasia, which is common among larger breeds that are poorly bred.
If you are interested in purchasing one of these Golden Retriever puppies in Southern California you will not be disappointed. In order to obtain a puppy, you will need to fill out the puppy questionnaire. This will help the breeders understand your lifestyle so they can match you to the personality of a puppy. If you are accepted then you will need to put a $300 deposit down to reserve your spot in line on the waitlist. This will go toward the total price of $2500 for their Golden Retriever puppy.
Shadow Mountain Golden Retrievers does not ship their puppies. If you live out of the area you will need to arrange to be able to come and pick up your puppy from the breeder. They are located in Moreno Valley, California, which is just east of Los Angeles.
Golden Retriever Breeder Details
3. Golden Meadows Retrievers California
Golden Meadows Retrievers is by no means a small hobby breeder. They are serious and have a full-time staff to prove it. They have both trainers and professional puppy caregivers that handle all of the aspects of dog care and training. The two owners are also very involved in their own Golden Retriever breeding program but each has a different role to play in the business.
They want all of the puppies to be healthy and well socialized before they go to their new homes. Golden Meadows also offers training for their Golden Retriever puppies for an additional price. In addition, you can also purchase a fully trained adolescent or adult Golden that suits your family better if you don't want to train your own puppy.
If you are interested in pursuing a Golden Retriever puppy or adult from Golden Meadows then you will need to go to their website and fill out the puppy information form. They will send their puppy availability, pricing, and the steps of the process.
Golden Retriever Breeder Details
4. Chadwicks Goldens Southern California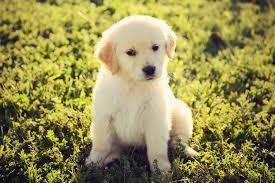 If you are looking for a Golden Retriever breeder in Southern California that has passion and nearly two decades of experience then is the breeder for you. For what it's worth, this was one of the oldest Golden Retriever breeders in Southern California that we could find!
Chadwicks Goldens have been breeding Golden Retrievers for the past 18 years and have recently added English Cream Goldens puppies to the mix. The temperament and color of these Retrievers have melded beautifully with the American Standard Golden Retriever to produce stunning results.
Their Golden Retriever puppies are raised in their home so they are well socialized. Being raised around children, small dogs, and cats there is no reason why one of these Golden Retrievers won't fit nicely with your family. Currently, they don't have any puppies or adults available so you'll have to be on a waitlist which is very common amongst reputable breeders.
However, there are puppies due to arrive several times a year which provides ample opportunity to get one of their Goldens. If you are interested in any of their litters please contact Chadwicks Goldens for more information.
All of the Golden Retriever puppies in Southern California that come from this breeder at $3500 plus any applicable sales tax. To reserve a puppy from an upcoming litter you will need to put down a deposit of $500. The deposit is not transferable to another litter so make sure you are ready to commit to a Chadwick Golden Retriever puppy. Puppies are sold with limited registration and can not be used for breeding.
Golden Retriever Breeder Details
5. Sunrise Goldens Southern California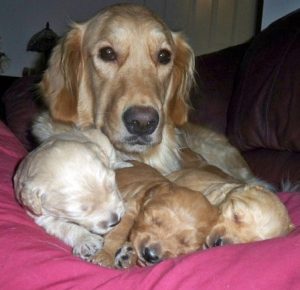 Sunrise Golden is another Southern California breeder that offers limited AKC registration with the purchase of one of their puppies. The puppies that are sold from this breeder are not to be bred at all as that is the agreement in the contract.
In addition, this breeder does not ship the puppies. If you are unable to pick the puppy up in person, they will not sell a puppy to you. They do have reservation lists for the Golden Retriever litters are coming up but you will need to be approved and place a deposit to keep your spot. According to their website, there is one female puppy available that hasn't been reserved yet. 
This Golden Retriever breeder in Southern California does offer a limited health guarantee. The details of this guarantee are outlined in the puppy contract on their website. You should also contact them for pricing and information on how to reserve a Golden Retriever puppy. They are active on various social media sites and are responsive to messages and emails.
Golden Retriever Breeder Details
Conclusion for Golden Retriever Breeders in Southern California
Golden Retriever puppies for sale in Southern California are extremely popular especially with several people working from home. However, not all breeders are the same and we saw several different puppy mills trying to sell cheap dogs. Though the initial price may cost less for one of their Golden Retriever puppies, you'll likely be paying more in medical bills later down the line.
In order to choose a Golden Retriever breeder in Southern California, you want to make sure the breeder does some type of health testing, genetic testing, offers a puppy warranty, and has a good reputation. Remember to always do your own diligence before puppy your deposit down for a puppy. We also recommend that you view any facility in-person.
Check out these other articles:
Garrett loves animals and is a huge advocate for all Doodle dog breeds. He owns his own Goldendoodle named Kona. In addition, he volunteers at the Humane Society of Silicon Valley, where he fosters dogs and helps animals. Garrett enjoys writing about Doodles and believes that dogs can teach humans more about how to live than humans can teach a dog.
Why Trust We Love Doodles?
At We Love Doodles, we're a team of writers, veterinarians, and puppy trainers that love dogs. Our team of qualified experts researches and provides reliable information on a wide range of dog topics. Our reviews are based on customer feedback, hands-on testing, and in-depth analysis. We are fully transparent and honest to our community of dog owners and future owners.