Opening your home to a rescued Golden Retriever is a rewarding experience. Many Golden Retrievers end up in rescues because of buyer impulse, the unexpected cost of raising a dog, illness, barking, or behavioral issues.
Many rescued Golden Retrievers for adoption are not behaviorally or genetically inferior, they just need a better life. Chances are they have been through a rough patch of life, might not be trained, or maybe a mixed breed. Thus, we compiled a list of the top 4 Golden Retriever rescues in California to help you save a life.
According to the American Kennel Club (AKC), Golden Retrievers are the 3rd most popular dog in the world. Thus, Golden Retriever rescues in California are always busy and this breed is in high demand. You'll have to reach out to many dog rescues and remain on a waitlist before you can get a chance to adopt a Golden Retriever. 
Other articles you would like: Doodle Rescues in California and Goldendoodle Breeders in California.
Southern California Golden Retriever Rescues (SCGRR) mission is to find caring, lifetime homes for all SoCal Golden Retrievers in need regardless of their circumstances or conditions. They strive to heal all sick and injured Golden Retrievers. In addition, they nurture any Golden Retriever that is unwanted, aged, abused, or neglected until they find the perfect family match.
Southern California Golden Retriever Rescue is the 3rd largest Golden Retriever rescue in the country and 2nd largest in the western United States. This dog shelter is one of your best chances to adopt a Golden Retriever.
The best aspect about SCGRR is that they place their Golden Retrievers in foster homes and they are never kenneled.  Every Golden Retriever is temperament-tested, vetted, and socialized before adoption. The caveat is that this Golden Retriever rescue only adopts to homes in the Southern California area. If you've never had a Golden Retriever before, this could also be a place for you to foster a dog and make sure that are you prepared to officially adopt.
To adopt from this Golden Retriever rescue, you will need to complete an online application on their website. Their placement team will review the application and get in touch with you to schedule an in-home interview. During the interview, they will request a $25 minimum donation for the time to interview you and read over your application.
Based on your preferences and lifestyle, SCGRR also will make a placement as soon as possible depending on how many dogs they have available. The more flexible you are on the Golden Retriever you want to adopt, the less time the process will take.
Every Golden Retriever comes to this rescue under unique circumstances and with individual needs that the rescue strives to meet. They will take these factors and your individual circumstances into account when making a placement. For families with young children, the wait will be longer. The rescue encourages such families and busy individuals to consider senior Golden Retriever rescues who are gentle and easy-going in nature. These Golden Retrievers are well-suited for kids and don't mind snoozing and waiting for you to come home.
They fully vaccinate and microchip all their Golden Retrievers while also ensuring they are in sound health, have a sweet temperament, and are spayed/neutered.
Adoption pricing is relative to the Golden Retriever's age. Golden Retrievers under 2 years old are $600, 2 to 7 years old Golden Retrievers are $500, 7 to 10 years old Golden Retriever are $350, and super senior Goldens (10+ years old) are $300.
Golden Retriever Rescue Details:
2. NorCal Golden Retriever Rescue (NGRR)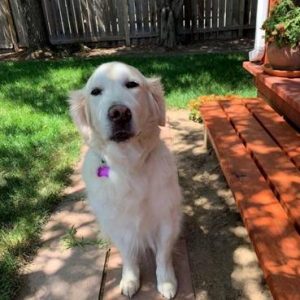 NorCal Golden Retriever Rescue (NGRR) is a volunteer organization whose primary purpose is to rescue and place Golden Retrievers in Northern California in loving and safe homes. The rescue operates from the Fresno area all the way to Oregon and into the Lake Tahoe area.
This rescue has over 150 volunteers across NorCal who donate their love and time to rescue over 400+ Golden Retrievers every single year. These volunteers take on a variety of tasks from fostering, testing temperaments, rescuing Golden Retrievers out of shelters, and keeping track of dogs. In addition, these volunteers will help you match with a Golden Retriever of your choice.
To adopt a Golden Retriever, you will need to fill in an online application on the NorCal Golden Retriever Rescue website. A volunteer will review your application and contact you. If all is well, the volunteer will arrange an at-home visit to make sure that you are able to care for one of these dogs.
If everything checks out, the volunteer will run through their extensive database to find you the best Golden Retriever match. If they find a match, they will arrange a visit with you to meet the dog at a foster home. If it's a match, you will sign the adoption papers and leave with the Golden Retriever.
Aside from rescuing Golden Retrievers from shelters, the rescue also offers placement services to owners who want to surrender their dogs because of financial hardship, relocation, divorce, death, illness, or pet allergies. The rescue takes Golden mixes like the Goldendoodle, senior dogs, and dogs with medical conditions such as hip dysplasia and any other orthopedic problems.
Whether you want to adopt, become a volunteer, or surrender your Golden Retriever, you can speak to NorCal Golden Retriever Rescue on the contact details below.
Golden Retriever Rescue Details:
3. Golden Retriever Club of Greater Los Angeles Rescue
Since 2001, the Golden Retriever Club of Greater Los Angeles Rescue (GRCGLAR) has rescued over 4,500 Golden Retrievers. They have over 180 volunteers, and the rescue serves six Southern California counties including Los Angeles, Riverside, Orange, San Bernardino, San Diego, and Ventura.
The rescue opens its doors to all Golden Retrievers and mixes from the sick and injured to senior Goldens.
To adopt from this rescue, you will need to complete an online application and submit it with a $25 donation. It will take roughly 7 to 10 business days for one of their staff to reach out to you. After a successful home visit, they will load a match request on their database.
At the moment, most of their dogs are adopted and demand has sky-rocketed. Because of this, it may take longer to match your interests with an available Golden Retriever. However, they hold on to the match request for approximately 24 months.
It's worthwhile to note that this Golden Retriever rescue doesn't adopt to homes with kids under the age of 7. If your kids are within this range, you can either wait longer to adopt or buy from a reputable Golden Retriever breeder in California.
The rescue vaccinates, microchips, and veterinarian checks all of their Golden Retrievers before adoption. Their dogs are also spayed and neutered before going to their adopted home.
Golden Retrievers for adoption under 1 year old are $500, 1 to 4 years old are $500, 5 to 8 years are $350, and Goldens above 9 years are $250.
Golden Retriever Rescue Details:
4. Homeward Bound Goldens Rescue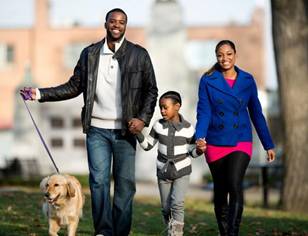 Founded in 2000, Homeward Bound has rescued, healed, and provided sanctuary to over 9,500 Golden Retrievers. They have carved out a haven in Elverta, California, where the Golden Retrievers can run, train, and play on 8 acres of countryside land.
Their Golden Retrievers come from all over California and the United States. This is made possible through their volunteer networks who go above and beyond to rescue this dog breed. The vast majority of the dogs that enter their rescue are between 1 to 13 years old. It's rare to find a Golden Retriever puppy but they do appear occasionally.
They give every Golden Retriever that comes into their rescue program a basic veterinarian exam to check for any health conditions. They then bring the Golden up-to-date on their vaccinations, spay/neuter them, and ensure they have a clean bill of health before adoption.
To adopt, you will need to complete an online adoption form. Once your form is received, a placement volunteer in your local area will contact you within a week.  The volunteer will arrange a home visit with you, either physically or virtually. Once you're approved, they will begin searching for a match.
The rescue usually updates photos of available Golden Retrievers for adoption. You can either check their website to see if any Golden Retrievers interest you or wait for your placement officer to get back to you.
If it's a match, you will meet the Golden Retriever in person and gain custody. If you adopt a Golden Retriever and later on decide it's not the best fit, you can return it to Homeward Bound.
Adoption fees vary according to the Golden Retriever's needs and age. Golden Retrievers under 3 years old are priced at $350, adults between 4 and 7 years old at $300, adults between 8 and 10 years old are $250, and old Goldens 11 years and above at $200. Special needs Golden Retrievers may be priced lower.
If you'd like to surrender your Golden Retriever, you can check in with the rescue. They take in all types of Golden Retrievers and Golden mixes, regardless of age, size, or condition.
Golden Retriever Rescue Details:
Why do people put Golden Retrievers up for adoption?
Golden Retrievers are put up for adoption and need rescuing for a variety of reasons. Some of these reasons include:
Golden Retrievers are very active. Many people underestimate the amount of exercise a Golden needs. If you don't exercise this dog breed, they may become destructive around your house.
Golden Retrievers usually bark. When they're not properly trained, some Golden Retrievers will bark. This is due to several factors into stress, anxiety, territorial needs, fear, or wanting to play. Some apartments or households cannot accommodate barking.
Pet Allergies. Golden Retrievers aren't hypoallergenic. They shed hair and pick up dandruff which causes pet allergies. Many dog owners don't know they are allergenic to Golden Retrievers before they adopt one.
Financial Costs. Dogs cost a lot of money to maintain. Especially if they have underlying health conditions. Many times people can not afford to keep their dog so they are forced to surrender them.
Owner's Health. Unfortunate events in life happen and sometimes a person gets sick or passes away. If you're no longer able to care for a Golden Retriever, then we highly suggest you put them in one of these reputable rescues in California.
Conclusion for Golden Retriever Rescues in California
The Golden Retriever is a loyal and loving breed that makes an excellent family pet. Before adopting a rescue Golden Retriever, consider your schedule and lifestyle. Golden Retrievers are "velcro dogs", meaning they need to get love, attention, and exercise daily.
While many folks opt for younger Golden Retrievers, take time to consider senior Golden Retrievers if you want a less active dog. If you have children under 5 years old, purchase a Golden Retriever from a reputable breeder. Tons of ethical and experienced breeders will work with you to find a great puppy!
Other articles to check out: