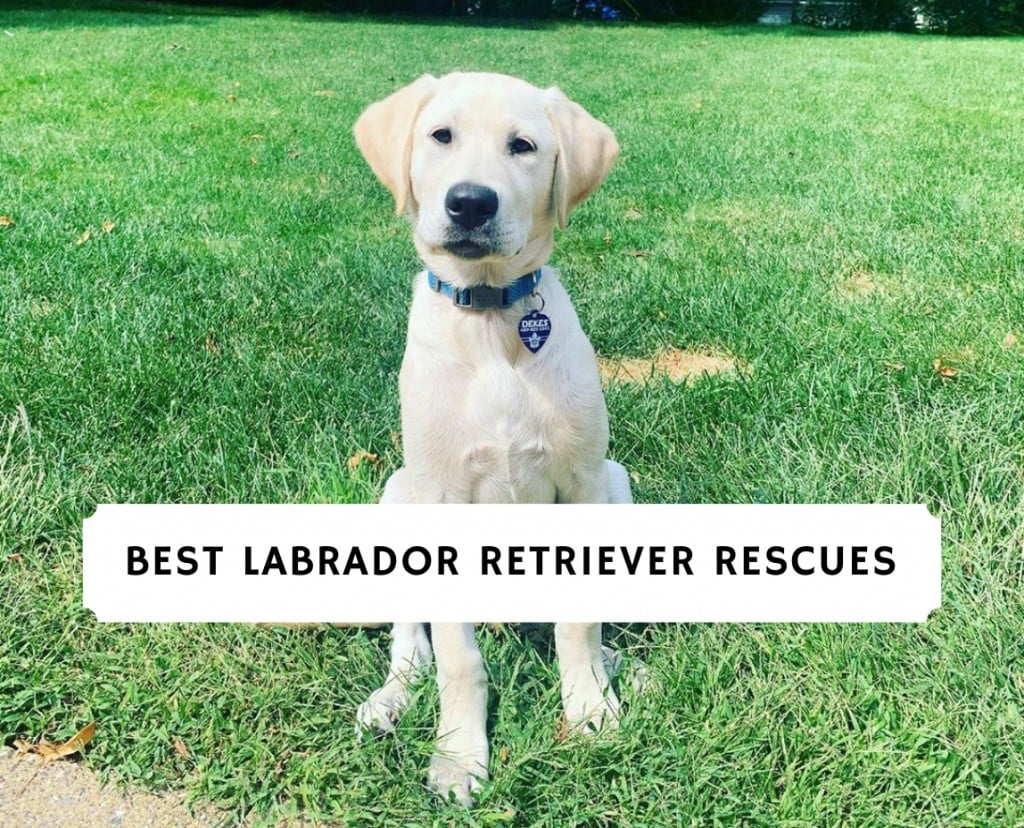 According to the American Kennel Club (AKC), the Labrador Retriever took the 1st spot in the most popular dog breeds in 2019, for the 29th year in a row! So Labradors have been the most loved breed for almost three decades now.
Unfortunately, this also means that they are abandoned in large numbers. Many first-time pet owners see they ranked as the #1 dog end up buying one, only to realize that they can't care for them. When their owner loses a job, moves to a different place, splits with their partner, or can't afford the medical bills the Labrador Retriever is sadly left in a rescue or shelter. In addition, many Labradors get euthanized in shelters because breeders "retire" their dogs. After a Labrador can no longer have puppies, they oftentimes end up in a dog rescue.
To deal with this and spread awareness about dog adoption, several Labrador Retriever rescues have bloomed. These organizations take in dogs from owners who want to give them up, strays, shelters, and retired dogs. They then adopt out the Labradors after making sure the dogs are healthy and vaccinated. Here some of the best Labrador Retriever Rescues that we could find throughout the United States.
Other articles you might like: Goldendoodle Rescues for Adoption and Best Labradoodle Rescues
1. Labrador Retriever Rescue Inc. (East Coast)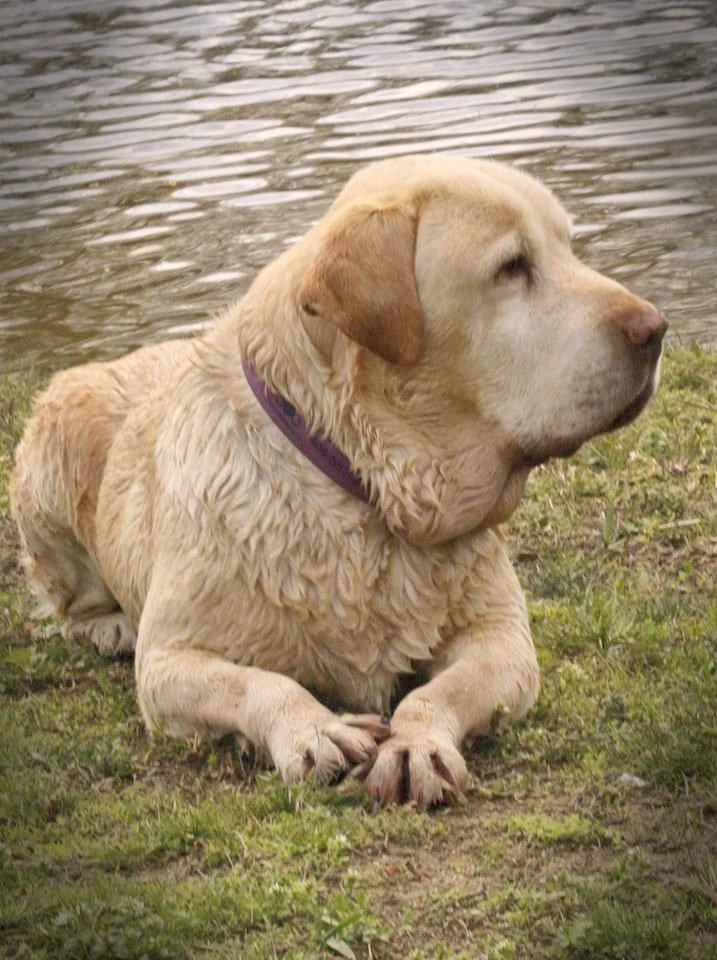 Established in 1988, this is one of the oldest Labrador Retriever rescues that we could find. The organization is fully backed by volunteers and serves in the following regions – Maine, New Hampshire, Vermont, Massachusetts, and Rhode Island.
To date, the Labrador Retriever Rescue Inc. has helped at least 2000 dogs find lovely permanent homes. All veterinarian checks and procedures are taken care of including spaying, neutering, vaccinations, and heartworm tests before the Labrador Retriever is listed for adoption. The rescue has a strong online presence and they are very active on social media.
Keep in mind that most Labrador Retriever rescues have a long adoption process to ensure that you will care for the remaining life of the dog. Labrador Retriever Rescue Inc. is no different requires an application, home check, home inspection, and matching process. They are very strict about whom they match their Labs too and it's not on a first come first serve basis.
If you're not ready to adopt a Labrador Retriever, they also have a volunteer program and a foster program. Fostering is a great way to understand if you're able to care for a rescued Labrador Retriever. In a foster program, you'll typically care for a dog for a week up to several months depending on the need. You'll be able to interact with the dog just as you would a normal Labrador Retriever.
Labrador Retriever Rescue Information
2. Love of Labs Indiana (Indiana)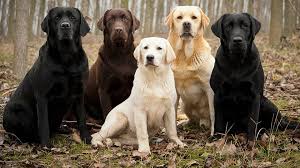 the love of Labs Indiana (LOLIN) organization was started in 2005 by a group of Labrador Retriever lovers. They have a dedicated group of volunteers who provide foster care for neglected labs.
Since their inception in 2005, several thousand Labrador Retrievers have found loving owners and have been protected from shelters and animal controls. In 2020 alone, over 194 dogs have been saved. LOLIN is registered as a not-for-profit organization and they purely operate from volunteers.
In addition to volunteers, they operate monetarily only from donations and fundraisers. One can adopt, surrender, or foster a Golden Retriever. You also have the option to join the team as a volunteer.
The first step to adopting one of their Labrador Retrievers is to fill out an application in which they will respond to you in 72 hours. You'll be required to have a fence around your property, no young children, and a veterinarian already selected. Next, you'll have to pay the $20 donation fee so they can review your application and get to know you. After the donation fee, you'll have a phone interview and you'll need references. Lastly, they will also do a home visit before you can adopt.
Labrador Retriever Rescue Information
3. Labrador Retriever Rescue – Washington DC area
Labrador Retriever Rescue (LRR) was born in 1993 with a pure philosophy to save the huge number of neglected and abused Labrador Retrievers in the region. Most of the volunteers and organizers of LRR have extensive prior experience in rescuing dogs from shelters and other places.
Thus, they know the best techniques to rehabilitate a Labrador Retriever and successfully adopt them out to loving homes. Unlike many rescues, Labrador Retriever Rescue does not organize public adoption events. This is to make sure that each dog finds the beautiful forever home that it deserves. The application and interview process is quite extensive and they like to personally know everyone who is interested in adopting one of their Labrador Retrievers.
Their official website also has a dedicated page that educates people on whether they are ready to adopt, basic information about rescue organizations, and volunteering.
Labrador Retriever Rescue Information
4. West Coast Labrador Retriever Rescue (California)
West Coast Labrador Retriever Rescue was created due to the high number of abandonments of Labrador Retrievers and Golden Retrievers. They are a 100% volunteer-based nonprofit organization based out of Southern California. Their mission is to rehabilitate and rehome all Labs, Golden Retrievers, and Retriever mixed breed dogs to new and loving forever homes. They primarily do this by picking up dogs from shelters and humane societies.
Currently, the wait time to rescue a Labrador Retriever is long due to many people working from home and wanting a dog. However, they are still accepting applications. To apply you'll have to fill out an application form with an extensive questionnaire. If the staff is interested in adopting a dog to you, they will get in contact with you and provide you with further details.
If you're waiting to adopt a dog, you can also apply to be a volunteer. Since this Labrador Retriever rescue is purely run by volunteers they always have positions open. You can help run their adoption events, conduct home interviews, or be their dog photographer. In addition to volunteering, if you need to surrender your dog you can fill out the form and give them your dog.
Labrador Retriever Rescue Information
5. Lab Lovers Rescue (New York)
Lab Lovers Rescue is a nonprofit organization operating out of New York. They are currently serving Rochester and surrounding areas. Their mission is to focus on adopting out Labrador Retrievers to quality homes where they can live forever. They primarily only focus on the Labrador Retriever breed but they will also take in other Lab mixes and Retrievers when they have space. Lab Lovers primarily gets their dogs from rescues, shelters, and animal control services.
Moreover, Lab Lovers Rescue also provides all the necessary veterinarian care including spay or neutering, vaccinations, and medications. In order to adopt or rescue one of their Labrador Retrievers, you'll have to fill out one of their applications, provide references, have a home inspection, and become approved. It's quite a lengthy process, but they do their best to ensure that you're going to fully qualified to care for a Labrador Retriever rescue.
Labrador Retriever Rescue Information
6. Heart of Texas Lab Rescue (Texas)
Heart of Texas Lab Rescue is a fully nonprofit and volunteer-based dog shelter based out of Austin, Texas. Their primary focus is finding Labrador Retrievers in shelters, pounds, abandonment, and other difficult situations. Next, they focus on properly rehabilitating the dog and placing them in loving forever homes. All of their Labrador Retriever rescues will come with spay/neutering, medications, vaccinations, and heartworm negative. You can rest assured that you will be getting a health Labrador Retriever when you adopt through this organization.
Currently, this Lab rescue only serves Austin, San Antonio, and surrounding areas of Texas. They have their own ranch where can rehabilitate their Labrador Retrievers and they also have climate-controlled kennels. You can donate to their rescue or help volunteer if you're ready to adopt a Lab.
Labrador Retriever Rescue Information
What to know about Labrador Retrievers for Adoption
The most beautiful thing about Labrador Retriever rescues is that they are mostly non-profit organizations run by passionate volunteers. In some cases, the rescues do not have physical offices but operate based on a network of foster homes and volunteers.
The volunteers themselves care for the rescued labs until a suitable adopter is found. These organizations also spread knowledge about the importance of adoption and how to care for pets. Here some things you should know about Labrador Retrievers for adoption.
Most of the Labrador Retriever rescues will be older. Most rescues only have older Labrador Retrievers for adoption. It's rare that you'll find a puppy up for adoption. It's just due to the fact that most people who purchase a Labrador Retriever will raise them for a couple of years before they lose interest or can no longer care for the dog.
The application process for adopting a Labrador is extensive. The whole point of rescuing a Labrador will be to make sure that it never ends up in a shelter or rescue again. Thus, they conduct extensive checks like interviews, references, home checks, and verifying veterinarians.
You might not know their medical history. One of the biggest unknowns about Labrador Retrievers for adoption is that they typically have an unknown medical history. Most of the time, people drop them off at a rescue or surrender their dog without providing any additional information. You won't be able to see their health history, genetic tests, or personality.
Rescued Labrador Retrievers often have a dark past. While not every rescued Lab is going to have a history of abuse, anxiety, or stress, you can expect them to have to warm up to their new owner. The reality is the Labrador Retriever was abandoned for a reason, and it's typically due to neglect.
Conclusion for Best Labrador Retriever Rescues
Labrador Retrievers are an extremely popular dog breed. However, not every Labrador Retriever gets to live a life of fun and luxury. The reality is that several Labs need to be rescued or adopted each year. Often times owners aren't able to care for their dog due to financial issues, family issues, medical issues, or behavioral issues. If you're interested in finding Labrador Retriever rescues, you can reach out to some of the adoption centers on our list.
Check out these other articles as well:
Garrett loves animals and is a huge advocate for all Doodle dog breeds. He owns his own Goldendoodle named Kona. In addition, he volunteers at the Humane Society of Silicon Valley, where he fosters dogs and helps animals. Garrett enjoys writing about Doodles and believes that dogs can teach humans more about how to live than humans can teach a dog.
Why Trust We Love Doodles?
At We Love Doodles, we're a team of writers, veterinarians, and puppy trainers that love dogs. Our team of qualified experts researches and provides reliable information on a wide range of dog topics. Our reviews are based on customer feedback, hands-on testing, and in-depth analysis. We are fully transparent and honest to our community of dog owners and future owners.