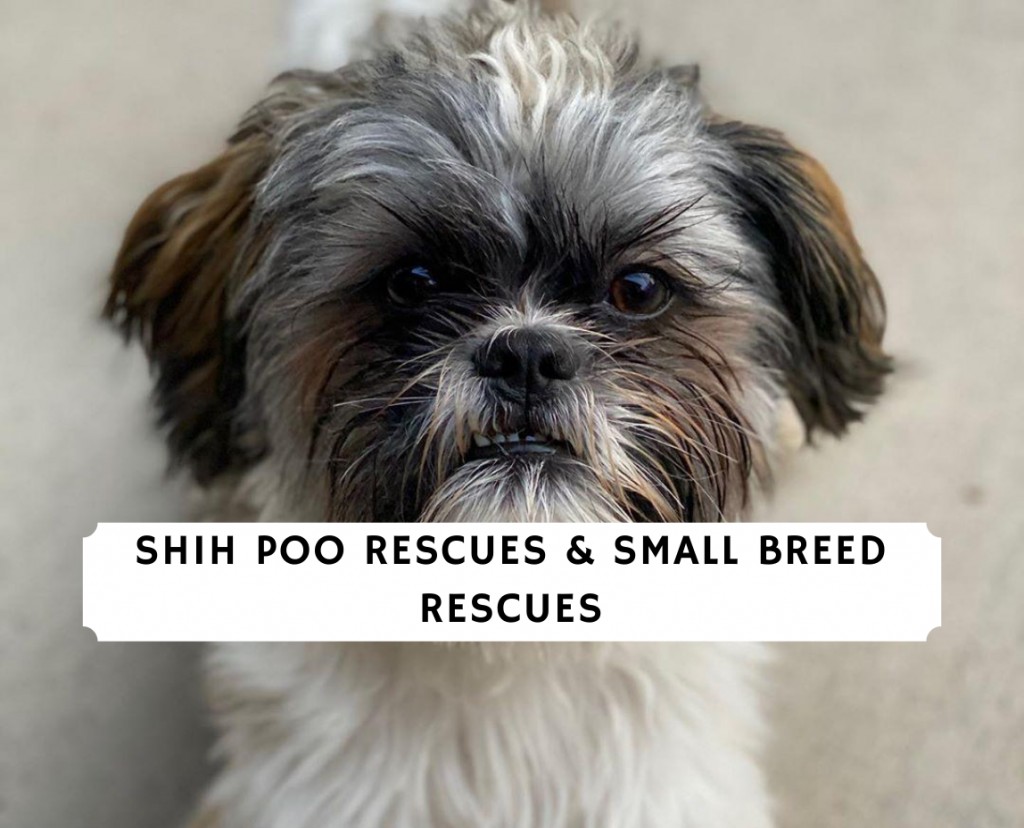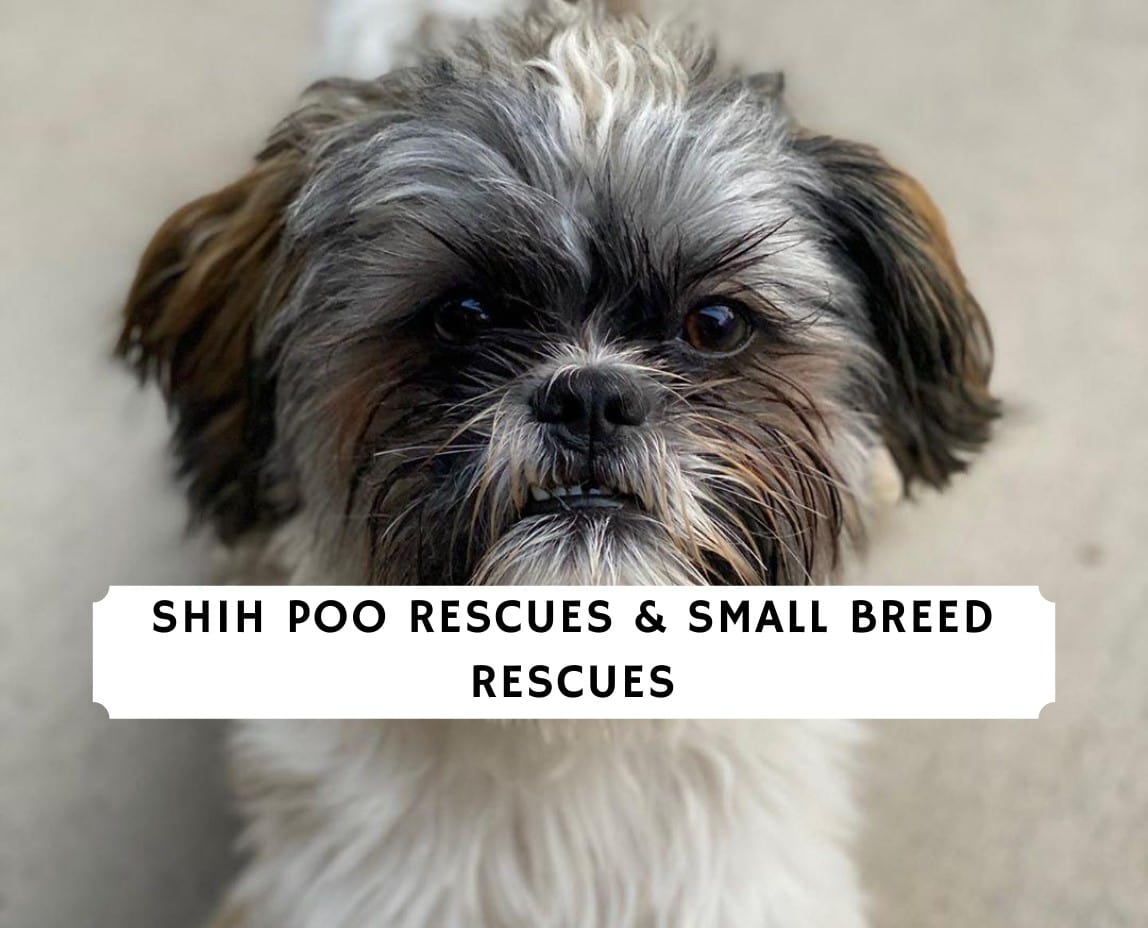 Some might call them designer dogs or purse dogs, but Shih Poos and other crossbreed dogs are wonderful little beings that are playful, shy, affectionate, and loyal. In addition, Shih Poos are hypoallergenic and nonshedding because they receive genetic traits from the Poodle.
These dogs are also the perfect choice for apartment dwellers as their small size allows them to live in condos, apartments, or smaller spaces.  Their floppy ears and button brown eyes also make them look like teddy bears which justifies their recent surge in popularity.
If you live in the United States and are looking for the perfect Shih Poo companion then we have created an article on the best Shih Poo Rescues. To be honest, it's quite difficult to adopt or rescue a Shih Poo since they are a relatively new dog breed and not many people are surrending these dogs. However, there are several Shih Poos that get adopted out every year, you just have to be persistent. 
Best Shih Poo Rescues in the United States
1. Lend a Helping Paw Shih Tzu Rescue (Midwest)
Located in Michigan, this all volunteer-based organization wants you to help them save the life of an abandoned Shih Tzu, Shih Tzu hybrid like the Shih Poo, or Lhasa Apso.  Relying on a chain of compassionate people across the continental United States, Lend a Helping Paw Shih Tzu Rescue (LAHPSTR) places their rescued dogs in foster homes where they await the perfect fur-ever match.  They refuse to leave one dog behind and will always care for dogs like the Shih Poo.
Their primary focus is on lending a helping paw to small dogs often overlooked at shelters including seniors, medical and hospice cases, and those with special needs.  So if adoption is unlikely due to advanced age, poor health, or insurmountable behavioral issues, their "Forever Foster" sanctuary program enables these dogs to live out their natural lives surrounded by the love and respect they deserve. 
If you would like to adopt a Shih Poo or any other small dog from LAHPSTR, the recommended donation amount is between $150 to $400!
Rescue & Adoption Details:
2. North Star Shih Tzu Rescue (Minnesota)
This worthy rescue is dedicated to rescuing Shih Tzus and Shih Tzu blends like the Shih Poo from abusive and neglectful situations as well as overcrowded shelters. They then place them in the loving forever homes that they deserve.  Coming from difficult backgrounds, rescue Shih Poos need time and affection to heal so North Star is reaching out to find as many foster homes as they can. Foster a Shih Poo is a great way to figure out whether or not you would like this dog breed.
As a no-kill shelter, their mission statement also includes educating the community on how to prevent the main causes of unnecessary euthanasia, namely overpopulation and irresponsible adoption. Many people who surrender their Shih Poo at a rescue do so people cannot financially care for them. Shih Poos are expensive to upkeep because you have to regularly groom them to prevent mats and tangles on their fur.
North Star Shih Tzu Rescue takes a long-term approach to ensure the welfare of their dogs.  Their adoption process includes a home visit and a 24 hour "thinking period" where you can search your heart and determine whether you are truly ready to make this lifetime commitment.  If everyone did this, it would considerably reduce the number of surrenders and help put an end to the needless killing. If you're in Minnesota, this is honestly one of the best Shih Poo Rescues.
Rescue & Adoption Details:
3. Bichon Little Buddies Rescue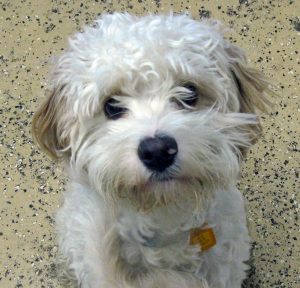 Founded as a haven for the Bichon Fries and celebrating its 20th anniversary this year, this dog rescue realized a great need among homeless and neglected small dog breeds.  They expanded their outreach to include dogs like the Shih Poo who have been surrendered or were suffering the horrors of puppy mills.  They had a record year in 2019, saving several dogs from commercial breeding programs all over Wisconsin and giving them loving forever homes. 
As with the vast majority of rescues right now, adoptions at Bichon Little Buddies Rescue are by appointment only.  You'll just need to fill out a pre-adoption application, provide references, and grant access to your veterinary record. Then they'll set up a meet-and-greet for you and your desired dog.  If you happen to also be a fan of the Chihuahua, you're in luck as there are currently several looking for a new forever home. They occasionally get Shih Poos in their rescue, but they do sell out fast.
Rescue & Adoption Details:
4. Shih Tzus and Furbabies Small Dog Rescue (New York)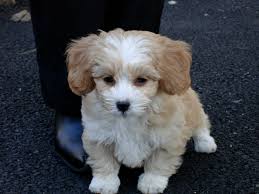 If you are looking to rescue a Shih Poo or other small dog breed, consider contacting this network of private foster homes operating across the United States.  They focus on having teacup, miniature, and other compact-sized canines with big hearts from overcrowded shelters, irresponsible breeding situations, and pet owners who passed away.
The organization wants to ensure these dogs like the Shih Poo never go through adoption again, so they try really hard to find the perfect match. Foster homes are vital to the survival of these small dogs deemed expendable by society.  Taking in scared and confused dogs and teaching them how to trust again can be one of the most rewarding feelings you will ever experience. 
Shih Tzus and Furbabies Small Dog Rescue are currently looking for foster homes. If you've never owned a dog before, becoming a foster parent will help you decide whether or not a dog is good for you.
Alternatively, if you'd to adopt or give a dog a permanent home, the adoption donation fees range from $350 for an adult and between $350 and $650 for a puppy. Because they take in dogs with serious medical needs, they rely heavily on these donations to save as many small dogs as possible. They also ask for your patience as their application processing time is approximately 6 weeks.
Rescue & Adoption Details:
5. Wee Rescue (Texas)
This haven for Shih Tzus, Shih Poos, and other small dog blends is hoping to buck the "go big" mantra Texas is known for.  Individual and company donations fund the immediate medical care, vaccinations, and spay/neuter surgeries Wee Rescue provides to make their dogs more easily adoptable.  They also rely on the kindness of foster parents to shelter their Shih Poo rescues for at least two weeks in order to learn more about the type of forever home that would best fit each personality. 
As home visits are part of the requirement for adoption, the focus is on potential fur-ever parents from the Austin, Texas metro and surrounding areas.  That being said, if you're a Texan who wants to "go small," please reach out and they will do what they can to accommodate you.  Adopted individually, your Shih Poo will be $350. You can also give him or her a sibling for 25% off of both adoption fees. If you're in Texas, this is a great Shih Poo rescue where you can also adopt smaller dogs.
All About the Shih Poo
The Shih Poo is a pleasing combination of the best characteristics of the Chinese Shih Tzu and Toy Poodle. These traits include friendliness, companionship, intelligence, and confidence.
The breed comes in a pleasing array of black, white, brown, and brindle, with many possible variations coat color.  In addition, Shih Poos have an equal chance of inheriting the curly coat of the Poodle or the straight coat of the Shih Tzu.
The Shih Poo is the perfect size to tuck in your purse or jacket when it starts to rain as they weigh in between 8 and 18 pounds and stand between 8 to 12 inches high.  They're quite athletic dogs who will enjoy a brisk walk every day.
Shih Poos are a long-term best friend as they typically live for approximately 16 human years in relatively good health.  No matter how genetically engineered they may be, all health problems cannot be weeded out. This is especially true if you're trying to adopt or rescue a Shih Poo.
Due to a potentially inherited shorter snout from the Shih Tzu, they may have issues with breathing so you'll need to watch carefully for heatstroke in the summer. In addition, they may run into the dental problems that are common to small dogs.
Should I Adopt or Rescue a Shih Poo?
With their small size and low key, cuddly personalities, the Shih Poo is a perfect choice for an apartment or condo-dwelling dog lover. Life inside a small space is perfectly adequate for them, and the outside is a wonderland!
With their easy-going personality, Shih Poos will be happy to curl up beside you on the couch whenever you want to rest.  They also tend not to be as yappy as some small dog breeds so you won't have to worry about fielding complaints from your neighbors. 
Hypoallergenic with a shy, tentative personality, Shih Poos are a nice addition to an adult-only family with older children. They tend to be hesitant around the overly playful nature of younger kids, but you can make it work with some training.
With the trainable, obedient characteristics of the Poodle, adopting a Shih Poo can be a great opportunity for parents to teach responsibility while also providing their child with an understanding and patient dog. 
Conclusion for Shih Poo Rescues & Small Breed Rescues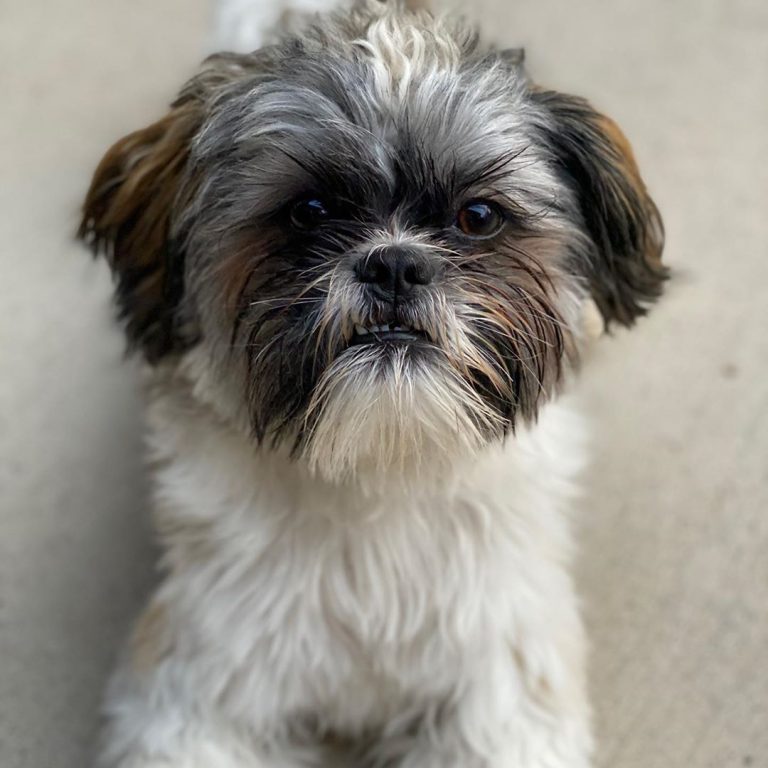 Shih Poo's are a relatively new type of designer dog. They are a small doodle that has a hypoallergenic and nonshedding coat which makes them the ideal small house dog. Shih Poo rescues are in high demand as not many people are surrending these types of dogs, but there are many people looking for them. If you're looking to rescue or adopt a Shih Poo you should start with our list to see if you can find a reputable way to get one of these dogs.
Other articles you might like:
Garrett loves animals and is a huge advocate for all Doodle dog breeds. He owns his own Goldendoodle named Kona. In addition, he volunteers at the Humane Society of Silicon Valley, where he fosters dogs and helps animals. Garrett enjoys writing about Doodles and believes that dogs can teach humans more about how to live than humans can teach a dog.
Why Trust We Love Doodles?
At We Love Doodles, we're a team of writers, veterinarians, and puppy trainers that love dogs. Our team of qualified experts researches and provides reliable information on a wide range of dog topics. Our reviews are based on customer feedback, hands-on testing, and in-depth analysis. We are fully transparent and honest to our community of dog owners and future owners.