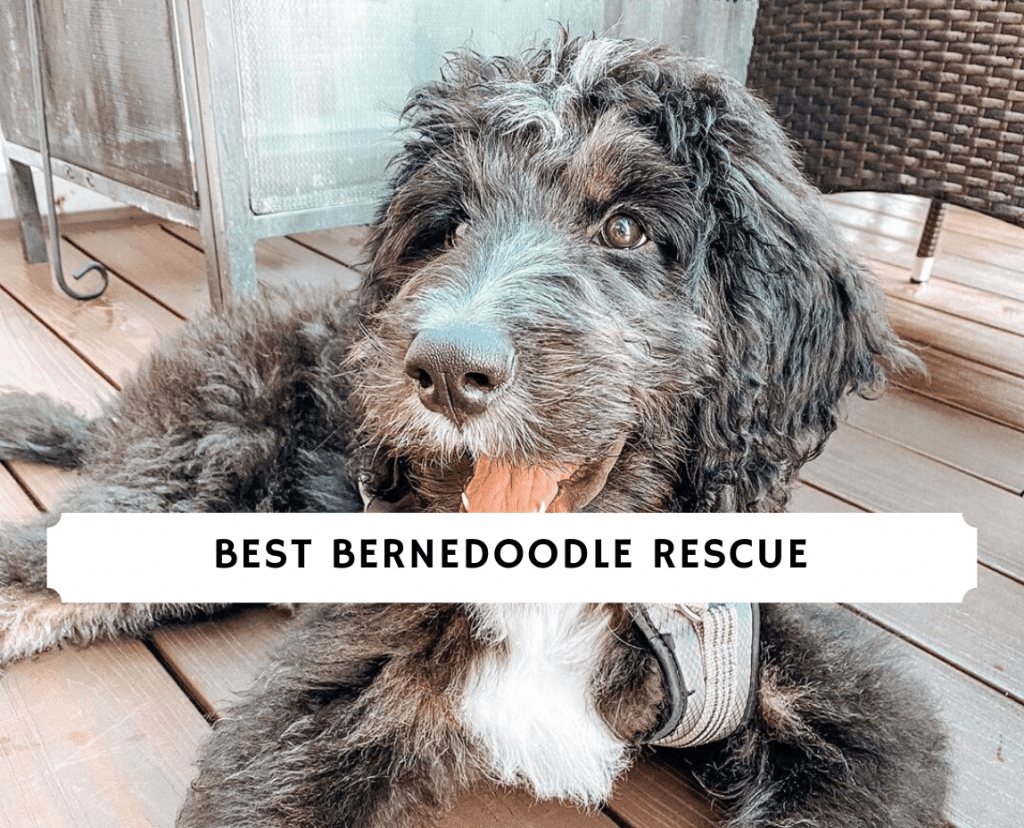 If you're familiar with the various doodle breeds, you most likely know about the sweet Bernedoodle. This breed is a Poodle mixed with a Bernese Mountain Dog; the result is an intelligent and happy-go-lucky companion dog that you can adopt from a Bernedoodle rescue in your area!
As with many other popular breeds, Bernedoodles can be hard to find and rather expensive as well. Finding rescues can certainly be challenging because this is a popular breed that is lovable and friendly, although slightly stubborn. Rescue or adopting Bernedoodles will be significantly cheaper than paying for a puppy. However, you have to look pretty hard to find a Bernedoodle to rescue.
We've found the top 8 Bernedoodle rescues for you to begin your research. Check out the information below which also has a short overview of each rescue as well as their contact information for your uses. Let's get started!
Prefer to watch a video? We also made a video on the best Bernedoodle rescues.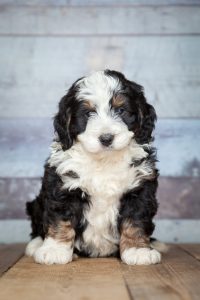 IDOG is a rescue program that works with doodle breeds of all kinds. This non-profit rescue program uses foster homes located in various places throughout the U.S. They are a Bernedoodle rescue headquartered in Houston, Texas, but they work virtually with other regions to help people rescue and adopt doodle dogs.
IDOG has been operating since 2006. This company takes in owner-surrendered doodle breeds as well as dogs that have been surrendered to high kill shelters. Once they've brought a doodle into their care, the dog is medically and socially cared for until he or she is placed.
IDOG has a Facebook page with a lot of great information. You can reach them there or shoot them an email at rescue@idgorescue.com. There is also a contact form on their site.
Keep in mind that the application is dog-specific. If you're declined for a dog but find an alternative, you'll need to begin the application process all over again.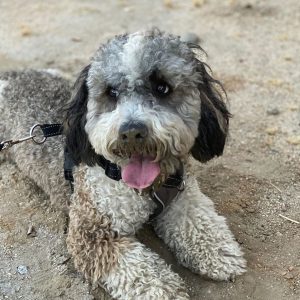 The Doodle Rescue Collective is an original doodle rescue group and one of the few of its kind. They have been operating since 2005 and rescuing retrievers and doodles since 2008. They have rescued over 4,000 doodles over the years including Bernedoodles, Goldendoodles, Labradoodles, and more!
Unlike the previous shelter, there's no need to reapply every time you see a dog you like. Your application will remain on file until you're matched with a dog that's right for your lifestyle. Not ready to make a permanent commitment? That's okay; The Doodle Rescue Collective has a foster program you may apply for!
There is no physical shelter. Dogs are housed in foster homes until they're placed. While in foster care, your puppy will be vet-checked and will receive vaccinations and wormers as appropriate for his age. Health conditions will be addressed, and every effort will be made to socialize your dog.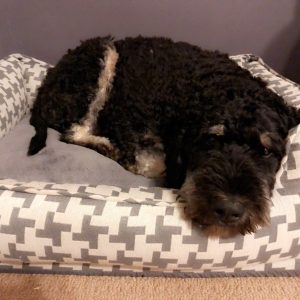 Pet Finder is a web-based platform that allows you to search for the dog of your dreams, even down to the location.
To find your dog, follow these steps:
Search for poodle or standard poodle in breed.
Search for medium and large in size.
Choose the "anywhere" location or narrow it down to a specific radius. We recommend using at least 100 miles.
Finally, sign up for email alerts to stay in-the-know when

dogs

are added in your search criteria.
This site is a bit more tedious to use overall since it's not specific to a certain region. However, it's a really valuable resource and might just be the place that you find the pet you are looking for. They have all types of pets and breeds.
Pet Finder also offers a lot of additional resources that could be quite useful. You can find them on various social media sites as well.
For a Bernedoodle Rescue in the Pennsylvania area, check out All 4 Paws. This organization was started in May of 2009. They save all types of needy animals and over the years, they have helped more than 10,000.
Rescued animals come from shelters with kill policies, so the work of All 4 Paws is truly life-changing. Many of the dogs and puppies in the care of this team have been surrendered by owners who simply couldn't bother to care for them anymore. Others' owners divorced, relocated, or passed away. 
This is another foster-based rescue. Animals are placed in homes where they are prepared to find loving new forever homes. View the adoptable pets on the shelter's website – there are Bernedoodles available from time to time. Reach the shelter team via email, telephone, or the contact form on their website. The contact phone number is 610-731-1086.
Doodle Rock Rescue is a Labradoodle (and sometimes Bernedoodle) Rescue that is located in the Dallas area. This rescue is slightly new; it was opened in 2017. They rescue doodle breeds and rehabilitate them as necessary prior to rehoming them.
Doodle Rock is currently attempting to expand to open a full-service animal clinic. They are a non-profit rescue in the Dallas, Texas area and they rely on donations and volunteer hours to remain in operation. If you have time or the financial means to give, please consider it!
Note that when the animal clinic is opened it will not be doodle-specific. Any dog is welcome; contact them for more information. The best way to contact this company is through their online contact form.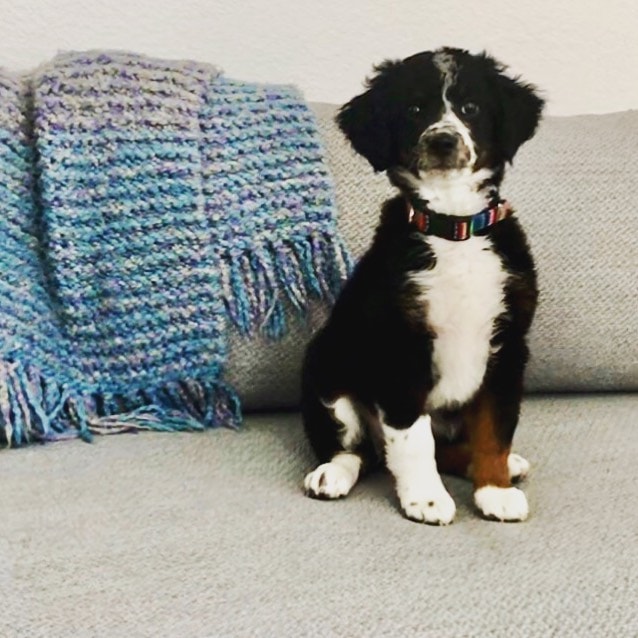 If the name didn't give it away, Summit Dog Rescue is a Bernedoodle Rescue located in the Rocky Mountain area. You may be tickled to learn that their motto is "for dogs with altitude." Punny!
This dog rescue is operated solely by volunteers. They are a non-profit organization and operate entirely on donations received for their operations. They work with multiple dog breeds and animals to provide them with forever homes that are safe and loving.
You can easily apply as an adoptive pet parent on their website and they have applications available for anyone interested in volunteering as well. Being in a mountain region, they see more Bernedoodles than many other areas.
There is a stringent approval process for adoptions as they want to ensure dogs make it to reliable and loving caring. Their mailing address is in Boulder, Colorado, but you can reach them by email at summitdogrescue@yahoo.com
If you're looking for a Bernedoodle Rescue in Florida, Poodle and Pooch might just be the place for you. This rescue is known for rescuing needy dogs, specifically dogs that have been previously unwanted or neglected and may not otherwise have had a chance were it not for this organization.
They do not have a physical location. As a non-profit facility, they operate through volunteers and the use of numerous foster homes to save dogs and treat them as needed before finding them an appropriate home.
Poodle and Pooch was founded in 2008 and has saved more than 4,000 dogs. They are not limited to poodle breeds. You can easily reach out to them through their online contact form. They also have a general email, which is info@poodleandpoochesrescue.org. 
How to Find a Bernedoodle Rescue
Bernedoodles are a relatively new breed and, as such, reputable breeders can be hard to find. But Bernedoodle rescues across the United States are always a good bet when you're considering adding a new furry family member to your household. 
The Bernedoodle is an easygoing, even-tempered dog that gets along with just about everyone. They have delightful senses of humor, and they love to play as much as snuggle! Unfortunately, many of these dogs are surrendered to shelters where they await a new forever home.
Looking for a reliable rescue? Be patient until a Bernedoodle comes available. While you wait, consider these tips for finding the right shelter:
Reach out to local humane societies
Watch nearby

shelters

Routinely monitor websites, particularly

Bernedoodle

or doodle locations
Look for Facebook groups and communities
These are just some of the valuable resources that may help you find a Bernedoodle and rescue them.
While they can sometimes be hard to find, they are definitely out there. Again, be patient in your search and be willing to try multiple ways.
Is Rescuing a Bernedoodle Right for You?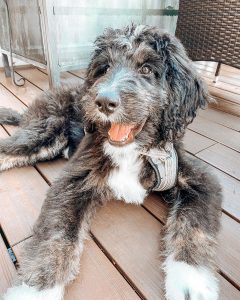 Where you see some mixed breeds that might have off-center personality traits, what we've found is that Bernedoodles seem to get the best of the traits from both their Poodle and their Bernese Mountain Dog parents.
These dogs are willing to work. They are very smart and train easily. They can have a stubborn streak, particularly as a puppy. On the other side of the coin, these dogs are fun and goofy. They are great with children and socialization, as they're laid-back and quite loyal, too.
Even if you end up with a Bernedoodle that has a stubborn streak, it typically won't last long! With training and time, your pup can learn to express his personality within the boundaries you set for him. 
Bernedoodles do have a lot of energy. They love attention and need attention. Ideally, you should have a large yard for your dog to play in. If you live in a tiny apartment with no yard, they may not be right for you at this time.
As far as healthcare costs go, the dogs are typically healthy. However, Bernedoodles are known to potentially suffer from hip or elbow dysplasia, various eye problems, some skin issues, and allergies.
Overall, Bernedoodles are healthy, fun, and easy to keep as pets. They are well worth the investment if you have a place in your heart and your home for them.
Conclusion for The Best Bernedoodle Rescue
We hope that you enjoyed reading our list of Bernedoodle rescues. Bernedoodles are difficult to find as rescue dogs, and typically are adults  or senior dogs that are either retired breeding dogs, surrendered dogs, or dogs from deceased pet owners. Rescue puppies arer hard to come by, but their adult counterparts need love just as much as that puppy does! Happy Bernedoodle hunting!
Want to learn more information about the "Best Bernedoodle Rescues", then check out the video below:
For more information about Bernedoodles check-out these articles: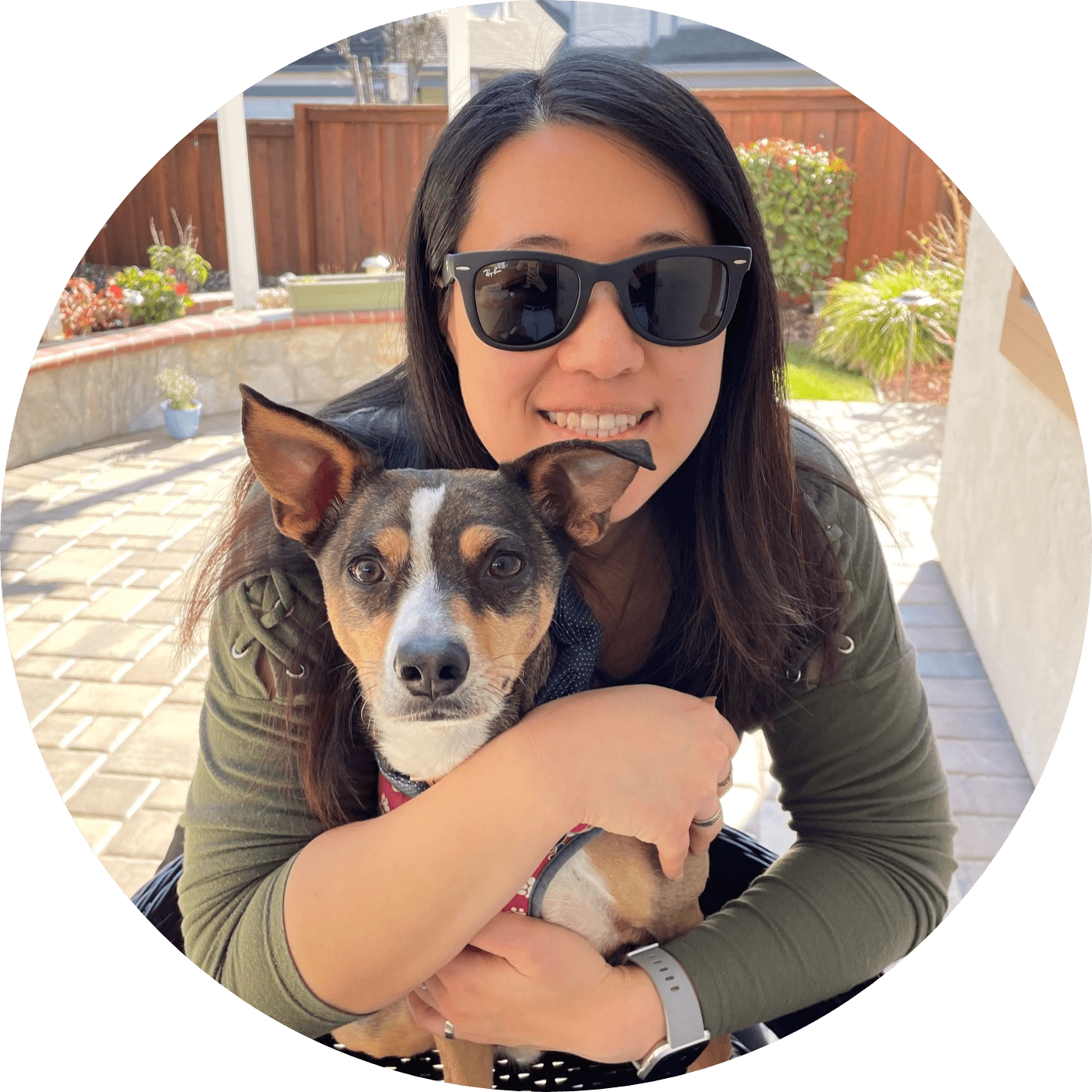 Dr. Sabrina Kong graduated from the Royal Veterinary College in England in 2016 and has been working at a small animal clinic in Northern California since then. She grew up in the Bay Area and got her bachelor's degree from Cal Poly San Luis Obispo. She also became a Certified Canine Rehabilitation Practitioner through a program at the University of Tennessee.
When she isn't in the clinic taking care of her four-legged patients, she enjoys traveling and trying new foods with her friends and her three-legged dog, Apollo. She adopted Apollo from her clinic when he was a puppy with numerous health issues. Dr. Kong truly cares about taking care of animals.