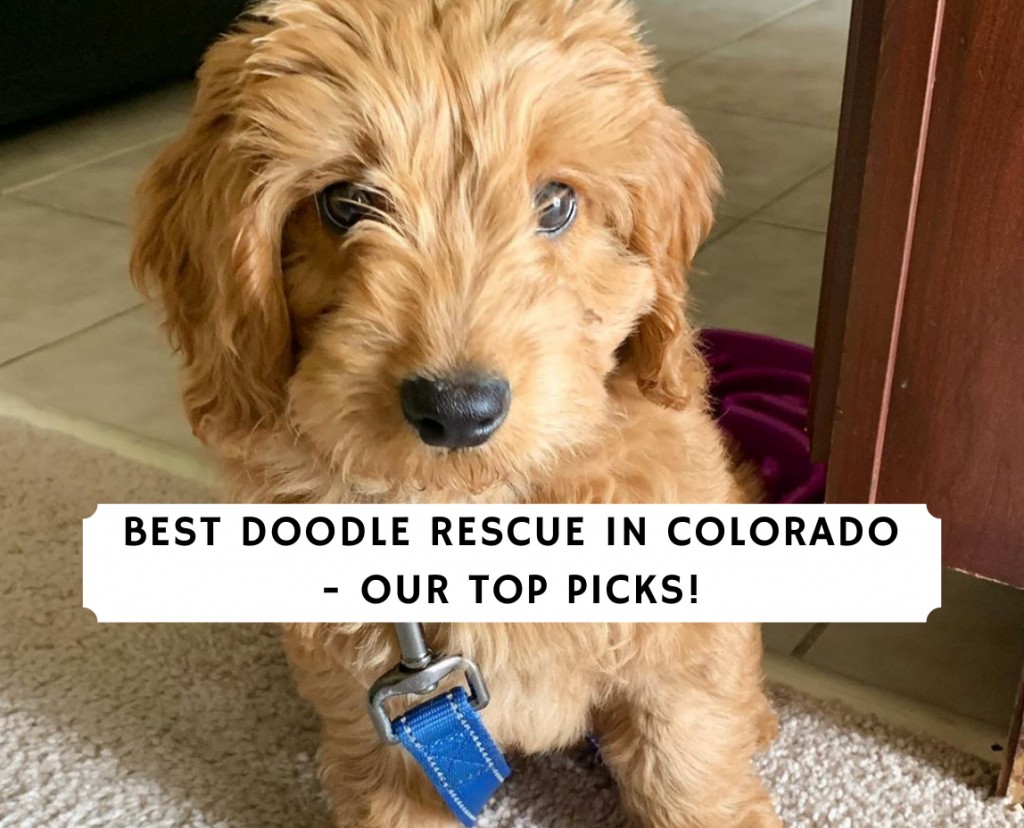 A dog is a perfect addition to your family, but finding the right dog to bring into your home can be a little more difficult. After all, you want to make sure you have a dog that you and your family will get along with and that will be great to have around.
Doodles are known to have great temperaments and fun personalities which makes them great family dogs. In addition, they have a coat that doesn't shed and is great for people with pet allergies. Thus, the rise in popularity for doodle dogs like the Labradoodle, Goldendoodle, and Cavapoo has led many people to search for these dogs at rescues to get them at a lower price.
We will preface this article by saying is difficult to adopt one of these dogs at a Doodle rescue in Colorado. There is an extremely high demand for these type of dogs and they often don't last more than a few days at a shelter. You'll need to check-in regularly with one of the shelters from our list of the Best Doodle Rescues in Colorado.
If you can't find a Doodle to rescue, we suggest you look at some of the reputable Doodle breeders we found:
1. Summit Dog Rescue Colorado
With Summit Dog Rescue you'll have a facility that's entirely run by volunteers. Everyone who works with the facility does it because they want to help the dogs in their community.
They donate time, energy, effort, and money to help the pets that they take in. In addition, Summit Dog Rescue is actually more than just a dog rescue because they also take in cats that need love, care, and support.
If you're looking to adopt a Doodle at Summit Dog Rescue you can take a look at all of their adoptable animals and then fill out an application. Keep in mind that this application is detailed and it's long to ensure that you are a good fit for a Doodle dog. You'll need to check their website regularly if you're looking specifically for a Doodle. Most of the time, they only have adult Doodle dogs, so if you're looking for a puppy you may be looking for a quite a while.
Before you can adopt a Doodle in Colorado, you'll also be required to complete a phone interview, a home visit, and sign up for classes with an approved trainer in order to adopt. While it's quite a long process, this helps ensure that the dogs will never end up at a rescue again. Located in Boulder, Colorado, we really like this dog rescue.
Doodle Rescue Information:
2. 2 Blondes Rescue in Colorado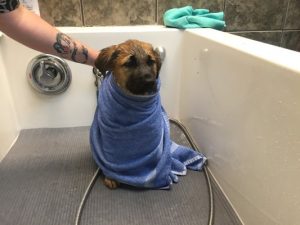 At 2 Blondes Rescue in Colorado you're going to have a chance at adopting dogs of all breeds including Doodles. They take in all different breeds of dogs and provide them with loving homes. The facility has actually taken in over 7,000 animals since they started in 2015 and those dogs come from all different places including kill shelters.
There are plenty of dogs available though the facility at any given time but if you're interested you can take a look at specific dogs you would like to adopt. Often times a Doodle rescue in Colorado won't know the exact breed of a Doodle. It could be a Goldendoodle, Labradoodle, or even Aussiedoodle, but they don't do any DNA testing. You'll need to check out their website of available dogs to potentially find a Doodle.
You will need to fill out a detailed application if you would like to adopt one of these dogs or you can choose to apply as a foster parent for many of them. There are also plenty of different ways that you can get involved with this rescue if you want to donate or volunteer.
Doodle Rescue Information:
3. RezDawg Rescue in Colorado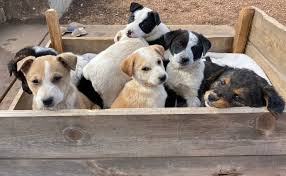 Taking in a new dog for your family can be difficult, but RezDawg Rescue in Colorado aims to make it a little easier. They work with people throughout the area to help with every step of the process of taking care of their dogs. They occasionally get Doodle dogs or different types of Poodle mixes so you'll need to check their website.
In fact, they not only rescue and care for dogs throughout the region but they also help those who have pets of their own to get spaying and neutering services.
This facility actually takes in dogs, cats, and rabbits so you can check out all of the adoptable animals to decide which one you would like to take in. From there, you have to fill out an extensive application that requires you to discuss yourself and your lifestyle so that the right animal can be chosen for you.
You'll also need to pay the adoption fees, prove your current address, consent of a landlord if you have one, and provide proof of a willingness to care for the pet you adopt including training.
Doodle Rescue Information:
What You Need to Know When Choosing a Rescue
If you're thinking about adopting a rescue dog like a Doodle there are a number of different aspects that you need to keep in mind. Remember, adopting a rescue Doodle is not the same as buying a puppy.
Rescue dogs are generally older and they've been through quite a bit in their life. That means they're going to need you to be a little more patient, loving, and understanding when they struggle. Being prepared is the best way to make sure that you can do exactly that.
First, you should know that rescue dogs generally haven't been treated very well by their original owner. They may be dogs from puppy mills where they were treated poorly or not cared for properly. They may have been taken from homes where there were far too many animals and they were not given the basic care they needed.
Some of these doodle dogs have been beaten or even neglected by their previous owners. Others have been starved or left in horrible conditions. All of these things mean that they may not trust you right away. They may even be angry and tend not to trust humans.
Doodles that have been treated badly may also have health conditions that you will need to be aware of. Some of these may be immediately obvious but not all of them are. For example, if you get a dog from a puppy mill you may not know what type of health problems they could develop later down the line. This could actually end up costing you a lot of money if genetic health conditions arise.
Even adult dogs may have hidden health conditions or health conditions that don't show up until sometime later. That means you're going to be working with a dog that has an unknown health history and may need additional care or additional money to support their care.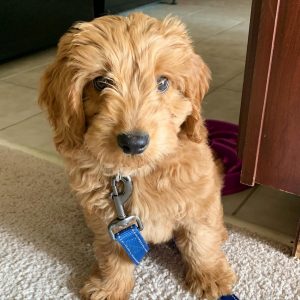 Also, because Doodles in rescues have typically been treated poorly they may not get along well with other dogs, cats, children, or large families. They may have special needs related to who they want to be around or who they get along with.
Even dogs who have been treated well but were abandoned by their owners may struggle with a new owner or may have a hard time adapting because of the loss that they've suffered. You want to make sure that you are patient and loving with these dogs every step of the way.
If you're going to take in a Doodle rescue dog you should be prepared to be patient and to be loving and gentle with them even if they aren't quite so loving and gentle with you. You'll also need to work with them and spend a lot of time with them.
Even if they don't have any physical problems or health problems they will need you to show them love and support constantly so that they can get used to their new way of life. If you don't show them the right type of love and care they may not be able to overcome the situation they have left.
Conclusion for Doodle Rescue in Colorado
There are plenty of great things that you should know about Doodles and rescue dogs in particular. You can absolutely find an amazing partner for life by adopting a rescue dog. You're also doing a good deed by preventing a dog from getting euthanized.
In fact, once rescue Doodles come around to you and your family they are usually some of the most loyal dogs you'll ever find. They're definitely going to be a great addition to your household and they won't cost you thousands of dollars. All you need to do is find one to bring into your home and start treating the way that they deserve. Thus, you should contact some of the Doodle Rescues in Colorado on our list.
Adopting a dog that has been mistreated is a great way to give them a second chance at life. It's a great way to make sure that they are going to get the love and care that they deserve and it's definitely going to help prolong and improve their life.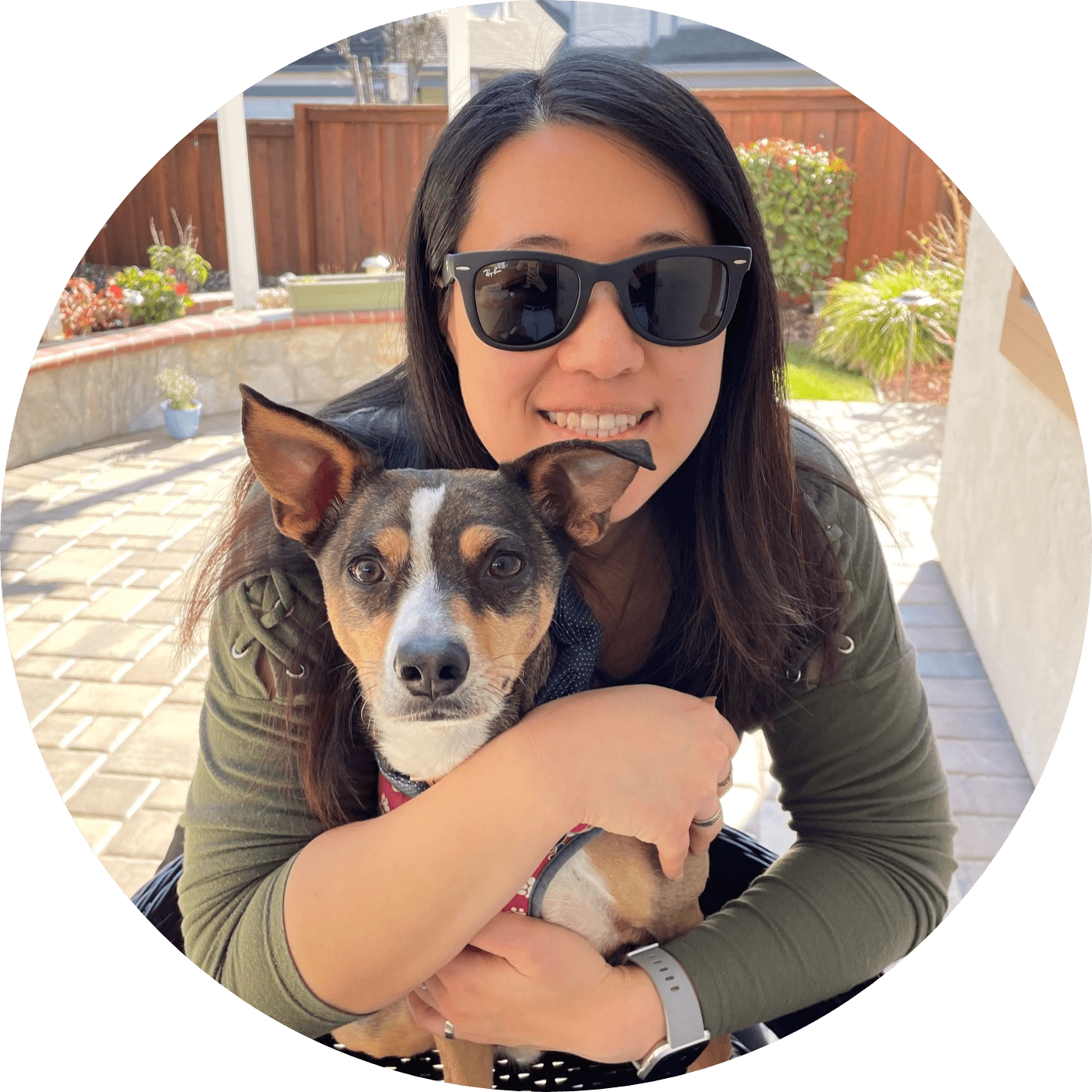 Dr. Sabrina Kong graduated from the Royal Veterinary College in England in 2016 and has been working at a small animal clinic in Northern California since then. She grew up in the Bay Area and got her bachelor's degree from Cal Poly San Luis Obispo. She also became a Certified Canine Rehabilitation Practitioner through a program at the University of Tennessee.
When she isn't in the clinic taking care of her four-legged patients, she enjoys traveling and trying new foods with her friends and her three-legged dog, Apollo. She adopted Apollo from her clinic when he was a puppy with numerous health issues. Dr. Kong truly cares about taking care of animals.