Here's what you need to know if you're searching for the best Goldendoodle rescues in Minnesota. If you've ever seen a Goldendoodle before, then you know that these dogs are some of the fluffiest, cuddliest, and sweetest dogs on earth. This designer hybrid breed is a cross between the majestic Golden Retriever and the intelligent Standard Poodle.
Goldendoodles are incredibly popular family pets because they inherit the best qualities of both parent breeds. These dogs are affectionate, loyal, playful, intelligent, high energy, and low shedding. Although the coat varies from dog to dog, many Goldendoodles are so low shedding that they are considered one of the most hypoallergenic/allergy-friendly breeds around— great for anyone who loves dogs but doesn't love getting the sniffles!
If you love Goldendoodles and are interested in adding one to your family, you've come to the right place. Because Goldendoodles are a designer breed, many people believe that you can only own one if you buy a puppy from a breeder, but this isn't true. It's just as easy— and far less expensive— to adopt a Goldendoodle rather than buying one.
There are a lot of animal rescues that are specifically devoted to rescuing and rehoming Goldendoodles, and these are some of the best places to look for a cuddly Goldendoodle of your very own. These breed-specific rescues work tirelessly to keep specific breeds out of the shelter system and end up in loving homes instead. One of the main reasons that breed-specific rescues exist is that many purebred or hybrid breeds are very popular and therefore considered to be very valuable.
People who are only interested in earning a profit (and not at all interested in the welfare of animals) tend to search for purebred dogs in the shelter system so that they can sell them for a profit. Additionally, many of these breed-specific rescues work to seize dogs from puppy mills where they are abused, neglected and used to breed countless puppies for profit.
Not all states have breed-specific rescues, but many have incredible dog rescues where you are likely to find any breed you may be interested in if you keep tabs on the list of adoptable dogs. Additionally, suppose you're interested in adopting a hybrid breed like a Goldendoodle. In that case, you can often find these dogs in rescues for the parent breeds, as these tend to take in crosses containing the parent breed.
Before scrolling down this list of Goldendoodle rescues in Minnesota, check out these other recommendations from our team at We Love Doodles: Best Dog Rescues in Minnesota and Goldendoodle Puppies in Minnesota.
Find a Goldendoodle Rescue Near Me in Minnesota
Check out this list of some great Goldendoodle rescues in Minnesota. We did a lot of research to find the very best dog rescues in the state, and we hope this helps you find the Goldendoodle of your dreams!
Goldendoodle Product Recommendations: Best Paw Cream For Dogs and Best E-Collar For Aggressive Dogs.
1. Paws and Claws Humane Society

Paws and Claws Humane Society is a non-profit animal rescue in Minnesota passionate about helping animals find their forever homes after abusive beginnings.
They work hard to provide humane protection for all animals that come their way, and they also work to provide community education programs with their local outreach.
Although Paws and Claws is not a Goldendoodle-specific rescue organization, they frequently have Goldendoodles available. Check out their list of adoptable dogs to see if there are any doodles ready to go home with you.
Paws and Claws Humane Society Details
2. Secondhand Hounds

Minnetonka-based Secondhand Hounds is a certified non-profit animal rescue. This organization was first founded in 2009, and its network of volunteers is committed to helping every animal that enters its care. This shelter makes sure to pull as many animals as possible from high-kill shelters, truly saving their lives in the process.
Secondhand Hounds works as a shelter, pet care provider, and vet, giving the animals they rescue the medical attention needed to be adopted in their healthiest condition possible. Secondhand Hounds is not a doodle-specific rescue, but they are a wonderful organization that has been known to have Goldendoodles available to adopt frequently.
Secondhand Hounds
3. Twin Cities Pet Rescue

Twin Cities Pet Rescue is a wonderful animal rescue organization in the St. Paul area. This non-profit rescue was founded in 2009 and since then has focused its efforts on rescuing and rehabilitating animals in critical need. The animals they rescue are usually those at the highest risk of being euthanized in high-kill shelters.
All animals they rescue are placed in loving foster homes until their new families can be found. At the foster home, each dog and cat receives much attention and basic training to help them transition easily into their new forever homes. So far, Twin Cities Pet Rescue has managed to rehabilitate and re-home over 4,500 animals since they opened.
Twin Cities Pet Rescue Details
4. Range Regional Animal Rescue
Last on the list of the best Goldendoodle rescues in Minnesota is "Range Regional Animal Rescue." Range Regional Animal Rescue is located in Hibbing, Minnesota, a fantastic pet rescue organization serving nearby communities.
This non-profit animal rescue is committed to operating as a no-kill rescue center at all times and will keep animals however long they need to find their forever homes.
In addition to rescuing as many animals as possible, this organization works hard to educate the community with outreach programs that teach people how to care for animals and best practices for pet ownership.
All of the animals that Range Rescue takes in have come from awful situations where they weren't treated with the care and love they deserved, and Range Rescue is committed to changing that moving forward. Although this rescue is not doodle-specific, they frequently have Goldendoodles available to adopt, so be sure to keep your eye on their list of adoptable dogs.
Range Regional Animal Rescue Details
Are You Ready to Raise a Goldendoodle From Minnesota?
This may sound like a silly question, but it's one that you need to ask yourself before you take a dog home. Owning a dog is so exciting and fun that many inexperienced pet owners will take on the responsibility before they're truly ready. Not only is dog ownership a significant time commitment, but it's also a hefty financial commitment as well.
It would be best if you were prepared to spend a few hundred dollars a month on your dog, as your new dog will need food, treats, toys, monthly medications like heartworm and flea/tick meds, and regular vet checkups every six months or so. Additionally, you'll need to spend plenty of time with your dog walking, playing, going on adventures, and snuggling.
If you're someone who is rarely at home and will only see your dog after work, then you may not have enough time to indeed provide the companionship that your dog needs. Dogs are living, loving, social creatures that entirely depend on their owners for everything. Therefore you need to be sure you're in a place to provide all of that and more for your precious puppy.
Dogs are energetic and curious, and they can quickly get themselves into trouble. Therefore it's crucial that you puppy proof your home before bringing your new dog home. Once you've decided that you're ready for a dog and you're getting closer to the day you bring your new doodle home, there are a few things you need to do to get your space ready for your new family member.
This means locking away all dangerous substances like cleaning supplies, medications, and human foods, as well as ensuring that you don't have a lot of electrical cords lying around for your dog to chew on. Dogs interact with the world much as human babies do, and they love to taste and smell everything— even things they shouldn't.
It's your responsibility as their owner to make sure there isn't anything dangerous that they can get into if you take your eyes off them for a second. It's also a good idea to ensure that you have a calm space set up for your new puppy before they enter your home.
This space should ideally be away from the noise and bustle of your home and be a calm, comfortable place they can go when they feel overwhelmed. Be sure to put a few sweaters or items of clothing in there that smell like you, and also be sure to have some water in there in case your puppy gets thirsty (stress often causes dogs to pant and need a little extra hydration).
Related: What Makes an Ugly Goldendoodle and Goldendoodle vs. Mini Goldendoodle.
Conclusion For The "Best Goldendoodle Rescues in Minnesota"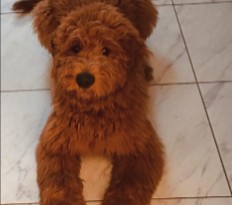 Owning a doodle is so exciting and incredibly rewarding. There are many surprising ways to find a doodle to make your very own, including adopting one from a doodle-specific or general dog rescue. We hope you found this list of dog rescues in Minnesota helpful in your search for the perfect Goldendoodle.
For more guides similar to this list of Goldendoodle rescues in Minnesota, you can check out:
Before you adopt a Goldendoodle from a rescue shelter in Minnesota, you can learn more about the breed by watching "Goldendoodle Dog Breed Guide – Dogs 101 – Goldendoodle Puppies to Adults" down below: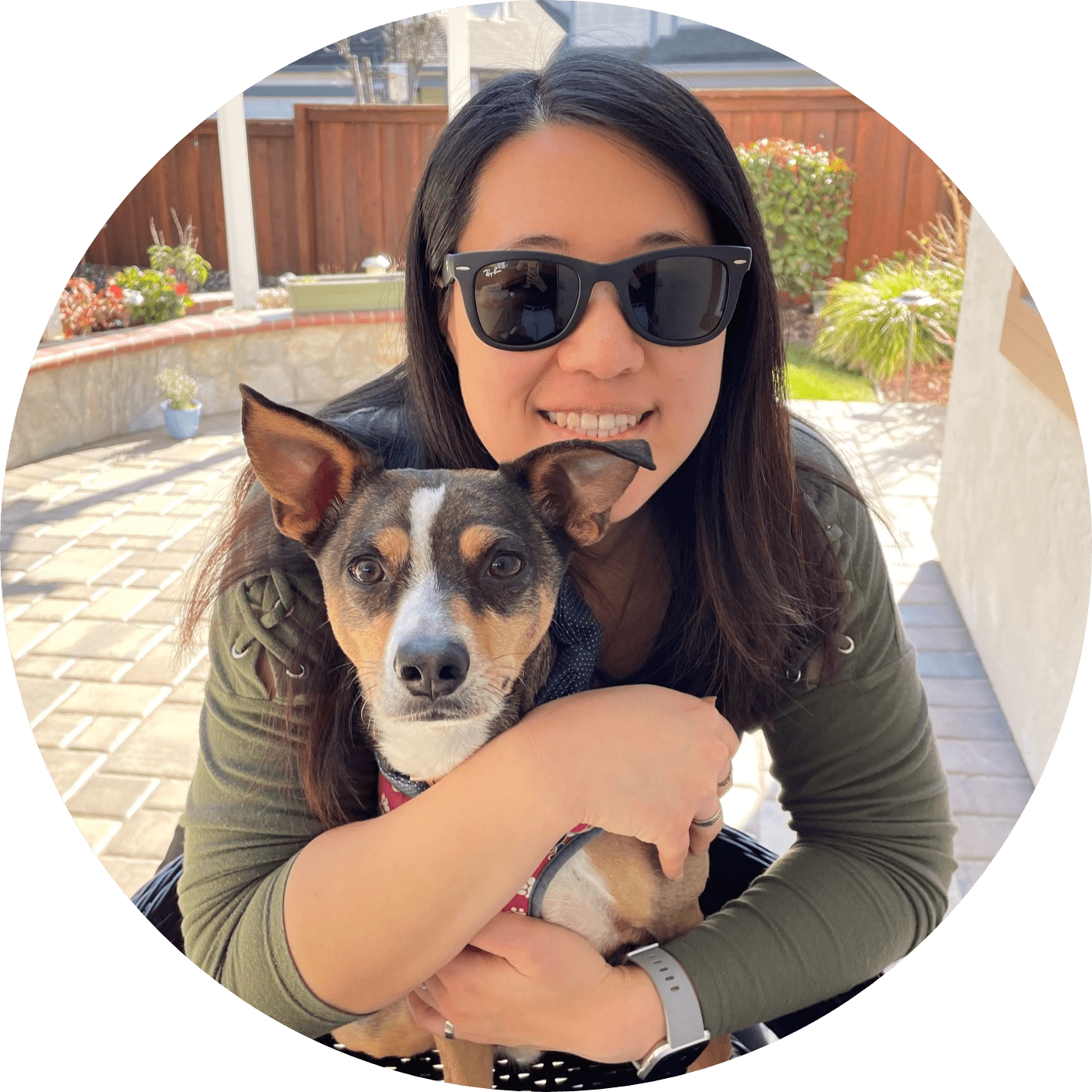 Dr. Sabrina Kong graduated from the Royal Veterinary College in England in 2016 and has been working at a small animal clinic in Northern California since then. She grew up in the Bay Area and got her bachelor's degree from Cal Poly San Luis Obispo. She also became a Certified Canine Rehabilitation Practitioner through a program at the University of Tennessee.
When she isn't in the clinic taking care of her four-legged patients, she enjoys traveling and trying new foods with her friends and her three-legged dog, Apollo. She adopted Apollo from her clinic when he was a puppy with numerous health issues. Dr. Kong truly cares about taking care of animals.