Are you searching for the best Poodle rescues in the United States? You're at the right place. Poodles are among the most popular and in-demand dog breeds worldwide, especially in the United States, and for good reasons. Not only are they intelligent and easy to train, but they're also incredibly loyal companion dogs.
Their adorable looks are enough to melt anyone's heart. And when you add their agility and adaptability into the mix, no one can deny that Poodles make the perfect pet. Poodles are especially suitable for novice dog owners, senior adults, and people with young children.
Since Poodles are hypoallergenic, they are an excellent choice for those allergic to dog dander. In addition, their high intelligence and emotional sensitivity make Poodles fantastic therapy dogs. Unfortunately, not all Poodles have a safe and loving home to live and grow old in.
Poodle rescues are filled with dogs rescued from traumatic life situations where they were neglected, abandoned, and often abused. But some also come from loving and generous owners who are now incapable of caring for them anymore. Dog enthusiasts looking for new pets should consider adopting a Poodle from one of these Poodle rescues. So here is a list of rescues where you might find your next pet.
Before you scroll down this list of Poodle rescues in the United States, you can check out these other dog rescue shelter recommendations from our team at We Love Doodles: Best Doberman Rescues in the United States and Best Maltese Rescues in the United States.
Find a Poodle Rescue Shelter Near Me in the United States
Here's a list of the best Poodle rescues in the United States you can check out for your future companion.
Poodle Product Recommendations: Best Conditioner For Poodles and Best Brushes For a Poodle.
1. Mid-Atlantic Poodle Rescue, Maryland
Mid-Atlantic Poodle Rescue is a non-profit, 501 (c) (3) registered organization that operates independently and is associated with Poodle Club of America Rescue Foundation, Inc. It works with a network of generous volunteers from Pennsylvania, Virginia, and Maryland who are passionate about finding homes for abandoned and unwanted Poodles and Poodle mixes.
All the dogs under Mid-Atlantic Poodle Rescue, Maryland, live and rehabilitate in foster homes, where they are given protection, love, maintenance, and undivided attention. Such a healthy environment helps them become their true self again and become adoptable by interested families.
Moreover, they have started an incredible 'Surrender' program where owners can give up their dogs to Mid-Atlantic Poodle Rescue, Maryland, instead of abandoning them. Their adoption fee varies from $300 to $500, depending on the age and medical condition of the dog.
They heavily rely on donations from generous customers and community people because the adoption fee barely covers the cost of rescuing Poodles. The total price includes medical check-ups by registered veterinarians, food, vaccines, microchip, leashes, transportation, and other miscellaneous expenses.
Mid-Atlantic Poodle Rescue Details
2. Poodle Rescue of New England, Massachusetts
Poodle Rescue of New England is located in Somerville, Massachusetts, operating as a registered 501 (c) (3), not-for-profit organization to rehome abandoned Poodles in several nearby states such as Maine, Vermont, Connecticut, New Hampshire, and Rhode Island.
They also take in Poodles from owners who wish to surrender for any valid reason; they will discuss further information after the discussion. They have a team of volunteers who rescue Poodle and Poodle mixes of standard, toy, and miniature sizes.
The dogs are given shelter, food, and medical treatment before their adoption begins. Interested clients fill out an application form to be on a waiting list. It is a reliable pet rescue in the United States, so many dog enthusiasts apply to adopt a Poodle. As a result, you may have to face a long waiting list sometimes.
If they have a match for you, they'll arrange a home visit to confirm that your living situation is suitable for the Poodle. The minimum requirement is to not have electric fences around your house, and all the children should be above ten.
The adoption donation for Poodles from Poodle Rescue of New England is $300 to $800, depending on the seniority and medical conditions of the dogs. The cost includes vaccination, spaying or neutering treatment, test for heartworm, grooming, and lifetime support from the rescue group.
Poodle Rescue of New England Details
3. Doodle Dandy Rescue, Texas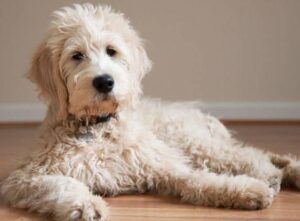 Doodle Dandy Rescue is a trustable puppy rescue in the United States that focuses on Poodles and operates in Texas. Located in Dallas, with satellites in Austin, Houston, and San Antonio, it is a certified 501 (c) (3) charitable organization that works independently with the help of donations.
They have a mission to rescue, shelter, rehabilitate and rehome dogs, especially Doodles. Doodle Dandy Rescue rescues Poodles from shelters that their volunteers closely monitor. On short notice, their volunteers save these Doodles from being euthanized and bring them to their foster homes, where they receive plenty of attention.
Some of these dogs are severely matted, traumatized, and often injured. They also have a Rehoming Application form for those owners who want to surrender their dogs for some reason; rest assured that your dog will not be mistreated here.
The dogs receive medical treatment, examination, grooming, and behavioral assessment in their foster homes. They are loved and cared for by their foster families, and once they become secure again, they are put on the list of dogs available for adoption.
Doodle Dandy Rescue has saved more than three hundred Doodles in the last two years. The standard adoption fee is $450 for adopting a Doodle from this rescue, but it can vary depending on the dog.
Upon adoption, you will be given their entire medical record. The cost covers some parts of their expenses, such as microchips, spaying/neutering, age-appropriate vaccinations, heartworm preventives and treatment, flea prevention, and deworming.
Doodle Dandy Rescue Details
4. NorCal Poodle Rescue, California
NorCal Poodle Rescue is a 501 (c) (3) non-profit organization operating in North Carolina since 1985. They save nearly 150 Poodles and Poodle mixes annually and provide them with forever homes. They rescue dogs from situations that no dog should ever face.
You can also find a surrender form on their website, which allows owners to contact them in case they want to give away their dog. All the Poodles at NorCal receive medical care in their foster homes. They receive the necessary training and unconditional love and care.
They are given all the time and treatment they need to become adoptable again. You can see their list of adoptable Poodles on the website and choose one yourself. After filling out an application form, you will have a volunteer from their side contact you soon.
All their Poodles are given medical care; hence, they are in full health, but if there is some medical issue, you will be informed and helped throughout the journey. They have varying fee structures for adoption, toys and minis cost $350, but those under one year will have a fee of $400.
For dogs aged between seven to ten and those with a chronic medical condition, the cost would be $300. For dogs older than ten years, the fee is $250. If you're a senior person adopting a senior dog, the price is reduced to $100. The cost includes all medical expenses such as a microchip, vaccination, grooming, spaying or neutering, and other treatment before adoption.
NorCal Poodle Rescue Details
5. Carolina Poodle Rescue, South Carolina
Carolina Poodle Rescue is a registered 501 (c) (3), non-profit, no-kill, and limited-entry private rescue organization, housing more than 150 abandoned animals at a time. They have several programs run by volunteers to help support animal welfare, especially for Poodles.
These devoted volunteers rescue and find abandoned dogs in many states, such as Carolinas, Virginia, Georgia, Texas, New York, and many more. They have helped 5,000 dogs find their forever, loving homes till today. You can also become one of those homes by filling out an adoption application form on their website.
Once screened and assessed, you can visit the dogs on Dreamweaver Farm. However, the rescue group doesn't allow the adoption of families with children under five to ensure the safety of kids around rescued dogs.
The adoption fee for their dogs varies from $300 to $700, depending on their age and medical condition. They have a list of adoptable dogs on their website with details you can review. Their dogs are spayed and neutered and fostered to be well-behaved and loved.
Carolina Poodle Rescue Details
6. For the Love of Poodles and Pooches Rescue, Virginia
For the Love of Poodles and Pooches is a rescue organization located in Richmond, operating on a non-profit basis and registered as 501 (c) (3). It makes them charitable, and all donations are tax-deductible.
They rescue dogs, especially Poodles, from shelters and animal centers where they risk being euthanized or owners who can't keep the dogs with them anymore. These dogs receive the best medical attention from a certified vet, restoring their sight and helping with broken bones and dental work.
Moreover, dogs in their care train with partners and other dogs to heal mentally and physically. They are also microchipped and vaccinated. The adoption fee is as low as $300, but donations are highly appreciated because this organization runs on charity only.
In addition, they have excellent customer service policies and offer lifetime support to their clients. Finally, if you need to return the dog at any point during or after adoption, they will happily accept them back and provide them with similar love and affection.
For the Love of Poodles and Pooches Rescue Details
7. Poodle Patch Rescue, Texas
Poodle Patch Rescue Inc is a non-profit, registered 501 (c) (3) organization in Texarkana. They have been operating since '05, with the help of passionate volunteers passionate about rescuing, rehoming, and rehabilitating homeless Poodles, abused and neglected.
These are found in owners wishing to abandon and shelter homes where they are at risk of being killed. The dogs are saved by volunteers and transported to foster homes, receiving the medical attention and care they need.
Their dogs usually have an adoption fee of $300, and donations are appreciated; it pays for the spaying and neutering of dogs, their vaccinations, heartworm treatment and test, microchip, dental treatment, and housetraining.
If you're interested, you can fill out their online form, and a volunteer will call you in a week or two if your application is approved. Check out their waitlist so you don't miss out on your favorite Poodle, as they are a popular puppy rescue in the United States with a first come, first serve policy.
Poodle Patch Rescue Details
8. Poodle Rescue of Houston, Texas
Poodle Rescue of Houston was founded in 1999 and has been working towards rescuing, rehabilitating, and rehoming abandoned Poodles and Poodle mixes. This rescue has helped more than five thousand dogs to date.
It helps them by sheltering them, offering medical care in their veterinary clinic, and providing them with a nourishing environment. They rescue Poodles from public shelters, puppy mills, and breeders who don't want them anymore.
Some of these puppies and dogs also come from loving homes where the owners have to give them up for various socio-economic reasons. The adoption fee for their dog varies, but the maximum is $610.
It includes all their vet examinations, spaying or neutering, test, and treatment, if needed, for heartworm, parasite, and up-to-date vaccinations with preventive. In addition, all dogs are microchipped, bathed, and groomed. Sometimes the fee is completely waived for senior dogs or those with special needs.
Poodle Rescue of Houston Details
9. Michigan Standard Poodle Rescue, Michigan
Michigan Standard Poodle Rescue is the only non-profit pet rescue in the United States based in Michigan that focuses only on Poodles. They have plenty of knowledge about the breed and rescue them from difficult situations by providing shelter and finding them a forever home.
All the dogs available for adoption are matched with suitable families by evaluating adopter information in the adoption application. The rescue is very sincere about the well-being of their dogs. It has plenty of resources available for its clients to find help.
Moreover, owners who wish to surrender should contact them before going to a shelter. They will happily accept a surrender but encourage you to make an appointment beforehand to ensure availability. The rescue promises to provide your dog with a safe and healthy environment until they find it a perfect new home.
The owner of this organization is super attached to her passion for Standard Poodles. She understands their sensitive nature and doesn't want them to fall into hostile and ignorant hands. She believes they should receive the love and care they deserve.
She is making her vision a reality with the help of a team of devoted volunteers who have been aiding the cause professionally and aim to help every abandoned Standard Poodle in the state. They don't ship dogs, so you'll have to visit them face-to-face. It will allow you to learn more about the rescue and confirm its reliability.
The adoption fee for dogs varies according to their age:
The price is usually wholly waived for senior dogs or those with special needs.
For dogs under four years of age, the fee is a maximum of $450
For those under the age of six, it is $400
For older dogs, the price is as low as $300
The adoption fee is used for the dogs' rehabilitation, well-being, and medical expenses. Taking your Poodle home will be spayed or neutered, tested, and treated for heartworm. It will have had all its vaccination shots treated for any medical issues with reports and documents. It will also come bathed and groomed, ready to step into a new life with you.
Michigan Standard Poodle Rescue Details
10. Doodle Rescue Collective Inc., Rhode Island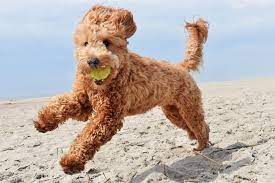 Doodle Rescue Collective, Inc is an all-volunteer rescue group dedicated to protecting Poodles and Poodle mixes. They are well-read and experienced about these breeds, having been in operation since 2008.
Since 2004, they have helped more than 4,000 such Doodles find new and forever home after rescuing them from hostile situations. They are more than happy to take in surrendered dogs from owners who can't keep them anymore.
Giving them away to a rescue is better than a shelter home as the rescue has a safer environment and gives your dog more opportunities to find a new home. The dogs in the rescue's care stay at foster homes.
The rescue doesn't have a shelter facility. These foster families help them recover from physical and mental medical conditions and allow them an environment to nourish and nurture, which makes them adoptable by new families.
They have a thorough application process. All their policies and requirements exist to help their dogs find security in their new homes. The adoption cost for their dogs starts from $300 to $1,000. It varies from dog to dog depending on temperament, behavior, health, and age.
This small fee covers their expenses, including vet costs, spaying or neutering surgery, heartworm, tick and flea preventives with tests, medicines if needed, safe transportation, and grooming. It also includes fostering costs such as training, crates, collar, leashes, and dog food.
Doodle Rescue Collective, Inc Details
11. Arizona Poodle Rescue, Arizona
Arizona Poodle Rescue is an all-volunteer group registered as 501 (c) (3), a non-profit organization that looks after and rescues Poodles across Arizona. They don't have a shelter, and their dogs live in foster homes where they are spayed or neutered and given unconditional love and medical care.
Since 2003, when Arizona Poodle Rescue began its operation, this organization has saved and placed around 4,520 dogs. Some of those were other dog breeds than Poodles, but now they usually only have Poodles and Poodle mixes of all sizes.
Their devoted group of volunteers is always looking for these sensitive and lovely beings in shelter homes, as strays, or from owners who want to abandon them. They have a policy of taking back the adopted dog if the new owner doesn't want it anymore.
Their dogs are listed on Petfinder, where you can see their age, health conditions, and adoption fee. For senior dogs, the price is as low as $250, but for puppies, it can be as much as $900. The fee includes their spaying or neutering procedure and current vaccinations.
It also covers their living expenses before the adoption. Their dedication to the well-being of Poodles makes them one of the best Poodle rescues in the United States, so check their dogs out if you want to adopt.
Arizona Poodle Rescue Details
Conclusion For The "Best Poodle Rescues in the United States"
Poodles are popular dog breeds because of their intelligence, good looks, and adaptable nature. In the United States, if you live in an apartment or a house with a backyard, Poodles will be happy to move in anywhere with you. They are easy to train and much easier to love.
Adopting a rescued Poodle would give you a lifelong companion and allow other abandoned Poodles to find a residence in their shelter homes. Sometimes it is better to adopt rescue dogs than purchase one from a breeder because they are mostly already trained and housebroken.
Hopefully, you'll find some of the best Poodle rescues in the United States from the list of rescue organizations mentioned above. It will be better to research those who catch your eye and make an informed decision after going through testimonials.
We suggest you adopt one from the nearest rescue home so that you can personally visit them in their foster homes beforehand. We hope you get to bring home a new paw friend soon.
For more guides similar to this list of Poodle rescues in the United States, you can check out these other dog rescue shelter recommendations from our team:
Before you adopt a Poodle companion from a rescue shelter in the United States, you can learn more about this dog breed by watching "12 Things Only Poodle Dog Owners Understand" down below: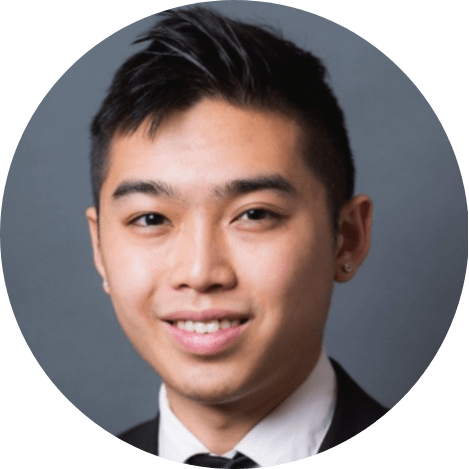 Andy is a full-time animal rescuer and owner of a toy doodle. When he's not saving dogs, Andy is one of our core writers and editors. He has been writing about dogs for over a decade. Andy joined our team because he believes that words are powerful tools that can change a dog's life for the better.
Why Trust We Love Doodles?
At We Love Doodles, we're a team of writers, veterinarians, and puppy trainers that love dogs. Our team of qualified experts researches and provides reliable information on a wide range of dog topics. Our reviews are based on customer feedback, hands-on testing, and in-depth analysis. We are fully transparent and honest to our community of dog owners and future owners.