The Shih Tzu has been recognized by the American Kennel Club since 1969 and the breed is in the top twenty most popular dog breeds among Americans. Because of this popularity, these puppies puppies can cost thousands of dollars, but it's possible to find Shih Tzu puppies for sale under $300 and $400.
Take a peek at the resources we've found. Breeders, shelters, and individuals list their puppies — and adult dogs — online every day, making finding a Shih Tzu puppy easy, no matter where in the United States you live.
Before you scroll further down this guide, "Where to Find Shih Tzu Puppies for Sale Under $300 and $400," check out these articles: 5 Best Shih Tzu Breeders in the United States! (2023) and 8 Best Shih Tzu Rescues in the United States! (2023).
1. Greenfield Puppies
Greenfield Puppies is based in Pennsylvania but delivery and shipment can be arranged across the United States. Delivery begins at $545 but will vary based on your location and the method of transport. Greenfield doesn't specialize in any particular breed but you can locate Shih Tzu puppies for sale for under $400 by searching the site.
To find your Shih Tzu, use the search function. Select your breed then, if you like, choose a price range that suits you. Click "fetch" and you'll see a list of available puppies. There are additional search options to help you narrow your search, too.
Greenfield Puppies will come with, at minimum, a thirty-day health guarantee by Pennsylvania law. If your puppy is coming from another state, check applicable laws to the region. In most cases, you'll be working directly with the breeder to finalize your dog's warranty, spay/neuter agreements, breeding rights, and other aspects of your dog's purchase.
Greenfield Puppies has a strict policy against puppy mills. The company screens each breeder before they can post puppies. Even with that said, it's best if you're able to interview the breeder to ensure that they're a good match for your family and your lifestyle.
Greenfield Puppies Details:
2. AKC Marketplace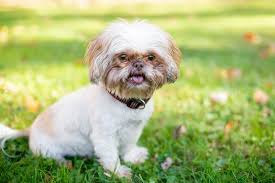 The Shih Tzu is a recognized breed, so you can find Shih Tzu puppies for sale on the AKC Marketplace. Now, keep in mind that many AKC Marketplace puppies are sold as show or breeding dogs and will come with a higher price tag. You'll need to do a little research to find a Shih Tzu puppy for under $400.
To find your dog, search by breed. You can conduct a nationwide search as many breeders will deliver or ship dogs across the United States. Alternatively, you can enter your zip code and the distance you're willing to travel. This will narrow down your results to breeders who are local.
AKC Marketplace will display breeders in your area, and you'll need to review each to discover pricing and other information. Some breeders have independent websites while others will use the Marketplace as their primary advertising platform.
Your dog will be vaccinated, dewormed, and, in most instances, microchipped before delivery to your home. Communicate directly with the breeder for information regarding your dog's health guarantee and any breeding rights that may be available for purchase.
AKC Marketplace Details:
3. Lancaster Puppies
Lancaster Puppies is another Pennsylvania-based breeder but this kennel will facilitate the shipment of puppies. While they don't handle transport themselves, Lancaster Puppies can offer recommendations to help you get your puppy from the mid-Atlantic to anywhere in the United States.
Shih Tzu mixes and Shih Tzus are available for under $400 through Lancaster Puppies, and you can find puppies in your price range using a simple search.
Select the Shih Tzu breed, then opt to sort by price. Dogs' pictures will be arranged from least to most expensive. Click a pup's picture for access to all the pertinent information about your dog. You'll learn about pedigree, health, socialization, health guarantee, and other aspects of your adoption.
In addition to advertising puppies for sale, Lancaster Puppies provides resources for people who'd like to learn more about bringing a new puppy home. Videos and articles about puppy and dog care can be accessed through the "learn" link on the main menu bar.
Lancaster Puppies Details:
4. Shih Tzu Rescue, Inc
Sometimes the easiest way to find a Shih Tzu puppy for sale under $400 is to check your nearby shelters.
There are rescues dotting the United States that specialize in the breed, including Shih Tzu Rescue, Inc. This southern Florida rescue is a non-profit, volunteer-run organization committed to rehabilitating and rehoming Shih Tzu dogs that are in trouble.
Some puppies and dogs will come from situations of abandonment or neglect. Others will have lost a "parent" to divorce or a move. Still others have been abused or were born and raised in unhealthy puppy mills. No matter the dog's history, Shih Tzu Rescue, Inc will do everything in its power to ensure that puppies are in the best health when they go home with their new families.
You'll have to fill out an application to adopt a dog from this rescue. You'll need to let the team know about your puppy preferences as well as your experience with dogs. Tell them about any existing puppies or dogs you have, too. They will match you with the most appropriate dog.
Your dog will be spayed or neutered and vet-checked before joining your family. If your puppy has any special needs, the Shih Tzu Rescue volunteers will inform you prior to signing your adoption agreement.
Shih Tzu Rescue, Inc Details:
5. Local Rescues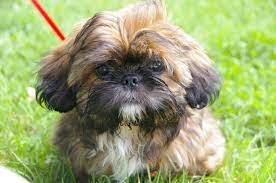 There are thousands of rescues across the United States, and there's a very high probability that there's one in your city. Not all will specialize in Shih Tzus but all rescued puppies deserve a loving home all the same. You can ask your community shelter about the availability of Shih Tzu puppies.
Not all shelters operate in the same way, but most have similar characteristics. First of all, you'll almost always be required to fill out an adoption application. In most cases, you'll be asked to meet the kennel team in person before you're approved. The shelter may ask for vet records and proof that you're permitted to own a dog in your place of residence.
Many shelters are non-profit organizations which means that your adoption fee may be tax deductible. Check with a tax adviser to verify. In every instance, your dog will be spayed or neutered — no breeding rights are available for shelter dogs.
Local Rescues Details:
6. Craigslist
Craigslist is a global classifieds site that allows posters to advertise everything from painting gigs to puppies. You can find many Shih Tzu puppies for sale under $300 by searching the listings in your area — many are even offered for free or for a very small rehoming fee.
Craigslist does not screen posters so it's important that you take certain precautions when buying a puppy from the platform. When you're able, always meet the breeder in person at his or her kennel. Bring a friend for safety and check out the environment in which your puppy was born and raised. Secure copies of AKC or other registration papers, and get a copy of any health guarantees you're offered.
Craigslist allows you to search the entire site for a keyword or to view only available pets. You can find dogs by clicking the "pets" link in the community section. Puppy prices are at the discretion of the poster, and you'll want to ask about whether breeding rights are available for purchase.
Because it's difficult to determine the exact history of a puppy sold on Craigslist, it's a good idea to go straight to the vet after picking up your dog. Your veterinarian can determine whether communicable diseases are present — you'll want to avoid bringing those diseases home to your existing pets.
Craigslist Details:
7. Good Dog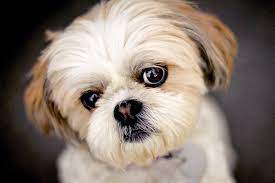 Good Dog allows shelters, individuals, and breeders to post dogs available for sale or adoption, and the service caters to a nationwide audience. The breeders on the Good Dog platform are evaluated and screened by the team, but it's still your responsibility to interview your breeder.
You can get a better idea of the breeding practices when you speak to the kennel directly instead of relying on the team to screen breeders.
Searching Good Dog by breed will bring up listings for local kennels. Alternatively, you can search shelters if you're open to adopting a rescued dog. The prices of dogs will vary and are set by the kennel, not by the platform.
As with any other classified site you'll need to take safety precautions when meeting a breeder in person. Bring a friend with you if possible, and be sure to obtain copies of your dog's paperwork and vet records.
Good Dog Details:
Frequently Asked Questions
Is it better to get two Shih Tzus?
If your Shih Tzu is feeling lonely, it might be a good idea to get a companion. Generally speaking, this breed is great with other dogs.
How many times a day should you feed a Shih Tzu?
The feeding schedule depends on the dog's age, but generally, three times per day. Check with your vet to ensure you are giving your Shih Tzu enough food — it can be easy to overfeed.
Is a Shih Tzu a good house dog?
Definitely! These dogs were bred to be house companions. They don't require rigorous exercise, but they do still need to play and go on daily walks.
Conclusion for "Where to Find Shih Tzu Puppies for Sale Under $300 and $400"
Shih Tzus are regal dogs that enjoy immense popularity in the United States. Because of the demand for these puppies, the prices can seem unattainable for some families. Thankfully, there are plenty of sources of Shih Tzu puppies for sale for under $300 and $400!
When possible, vet your breeder before you exchange money to ensure your dog's health and ascertain that the breeder is reputable. If you're adopting a rescue, ask the team about your dog's background. Paying attention to the details will help ensure you're bringing a healthy, happy puppy into your family.
If you find this guide, "Where to Find Shih Tzu Puppies for Sale Under $300 and $400," helpful, try these articles:
Before you begin your search for cheap Shih Tzu puppies, you can learn more about the Shih Tzu breed by watching "9 Things you MUST KNOW before getting a Shih Tzu" down below:
Garrett loves animals and is a huge advocate for all Doodle dog breeds. He owns his own Goldendoodle named Kona. In addition, he volunteers at the Humane Society of Silicon Valley, where he fosters dogs and helps animals. Garrett enjoys writing about Doodles and believes that dogs can teach humans more about how to live than humans can teach a dog.
Why Trust We Love Doodles?
At We Love Doodles, we're a team of writers, veterinarians, and puppy trainers that love dogs. Our team of qualified experts researches and provides reliable information on a wide range of dog topics. Our reviews are based on customer feedback, hands-on testing, and in-depth analysis. We are fully transparent and honest to our community of dog owners and future owners.