You've come to the right place if you're searching for the best Shih Tzu rescues in the United States. Shih Tzus are adorable; many end up in foster care or shelters because of no fault. Dogs, especially happy-go-lucky, easy dogs like Shih Tzus, are often given up because their owners have dramatically changed their lifestyle, like relocation or divorce.
And if you want to give one of these adorable creatures another chance at a loving home, we're here to help. This post is a comprehensive list of all the places scattered across the nation where you might be able to find your new Shih Tzu buddy. Keep in mind some rescue groups don't allow out-of-state adoptions, so be sure to check first. Here we go.
Before you scroll down this list of Shih Tzu rescues in the United States, you can check out these other dog rescue shelter recommendations from our team at We Love Doodles: Best Bordoodle Rescues in the United States and Best Rottweiler Rescues in the United States.
Find a Shih Tzu Rescue Shelter Near Me in the United States
Our team at We Love Doodles created and compiled this list of the best Shih Tzu rescues in the United States. We hope this list will help you find a compatible Shih Tzu companion to introduce into your home.
Shih Tzu Product Recommendations: Best All-Natural Shampoos For Dogs and Best Dog Bowls Made in the United States.
1. Shih Tzu Rescue Incorporated
Shih Tzu Rescue Incorporated is a rescue center based in Florida whose sole goal is to enhance the quality of life of this cute and cuddly dog breed. In addition, this center offers sanctuary and adoption for all lap dogs.
This dog rescue center has a No-Kill policy which means that every dog that is surrendered to the shelter is kept alive and comfortable till they get its adoptive parent. All dogs in this rescue center are at peak health.
This is because they are neutered as soon as they are recruited into the center and get all the required medical checkups, including vaccinations and dental upkeep. These medical checkups continue regularly until the dog is adopted.
Since this shelter is a non-profit formally registered as a 501(c)(3) Public charity. It fully depends on the public's generous donations to cover its running costs. The registration as a charity also means that any donations to the rescue center are tax-deductible.
You can also support the shelter by adopting a dog, which is a process that begins with an application. Before you adopt, you can take a virtual tour of the facility and pick out the dog of your choice.
Alternatively, you can help by becoming a volunteer and sharing your time and expertise with these beloved dogs. Sharing photos of the dogs and spreading the word on your social media platforms is also considered a great contribution to the rescue center.
Dogs are brought in as strays or voluntarily given by owners who cannot care for them. Once added to the rescue center, a dog can either be kept within the rescue center, at the sanctuary, or in one of the designated foster homes awaiting adoption into their forever homes.
Feel free to visit the physical location in Florida. If you have questions about the dogs, donation, volunteering, or adoption, you can send a message through the "Contact Us" button on the website.
Alternatively, you can call the number provided below. A comprehensive FAQ is also available on the website if you're interested in learning more about the rescue shelter.
Shih Tzu Rescue Incorporated Details
2. Petfinder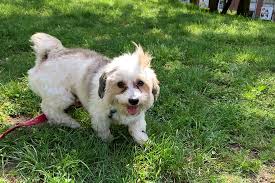 This massive pet resource website helps you match with pets from various shelters and rescues across the United States. They have also added some shelters based in Canada and Mexico, making your pet search much easier and increasing the variety.
This organization is entirely online with no physical location and serves as a directory for obtaining pets. Therefore, all the pets available here are from physical shelters and rescue centers registered with the website.
All the shelters and rescue centers included on the site are non-profit, though a 501(c)(3) certificate is not mandatory for registration. Among the most popular searches are dogs and cats. On this site, you can find other pets, like a horse. In short, it is a one-stop shop for adopting a rescue pet.
You are sure to find a pet that is a perfect match for you since the site has an estimated 11,000 animal shelters registered. Moreover, you can browse the digital list of dogs from the comfort of your couch and find a Shih Tzu that can be the next addition to your family from the 736 available on the site.
Information is added to the site regularly so all the dogs on the site are available for adoption and the contact of the rescue centers is also up to date. Petfinder has a handy search button to help you find a rescue center and the dogs available near you.
The site is also a repository for information on pets. It includes articles on different topics, including how to adopt a dog and tips on their day-to-day care. The workers here are purely volunteers, and most have regular jobs.
The site is open and excited to add to their volunteer list, so feel free to join. Alternatively, you could volunteer for the wide range of shelters registered with the site. Search for a rescue center near you and sign up to volunteer there.
You can contact Petfinder and join the family if you own an animal shelter. Promoting the site on your website or other ways is also a great way to serve this noble cause. Animal welfare groups are also available on this website so that you can search for one near you.
If you cannot find one, which is unlikely, there is information on how to start one on the Petfinder website. The main goal of this organization is to ensure that people in the United States are aware of the high number of high-quality rescue animals that could be their next pets.
The organization is trying to eliminate the euthanasia of perfectly good pets. It also runs a foundation known as the Petfinder Foundation, whose sole purpose is to give grants to shelters and rescue centers.
Petfinder Details
3. Tzuzoo
Located in Dallas-Fort Worth, the Tzuzoo rescue center has a witty name and a passion for homeless dogs. This organization is a non-profit run by volunteers who give their time and expertise to caring for dogs in the shelter and helping them find homes.
Many dogs are on their online catalog with pictures and adorable names like Pickles Squire. All you have to do is fill out an adoption form available on the Rescue center's website.
The Tzuzoo shelter's main goal is to ensure no stray pet ends up euthanized by linking them to a loving family that will provide them with their forever home. They focus mainly on Shih Tzu and Lhasa Apso adoption.
To reach out to the maximum number of potential dog adopters and to rescue as many dogs as possible, Tzuzoo works with several rescue centers and shelters in the Dallas area. Dogs in this shelter are strayed, abused, or abandoned.
For this reason, a temperament evaluation and behavioral modification are given to every dog, albeit to different extents, depending on how traumatized a dog is. Other than this, the dogs are given a full medical checkup, including heartworm testing, mandatory vaccines, dental care, neutering, and treatment of any injury they arrive with.
You can be sure that any pet you adopt from this rescue center is in tip-top shape health-wise and is capable of the emotional bonding we all want with all our dogs. After this rigorous medical checkup, the dogs are placed in foster care till they are connected with their new family.
As with all the other shelters, the Tzuzoo rescue center would appreciate donations from like-minded people in society. This shelter has a 501(c)(3) certification, so any donation made to the organization is tax deductible.
This also means that all proceeds, including donations to the rescue center, are put back into the organization to help support more dogs that do not have a home. Since it is 100% run by volunteers, volunteering your time or skills is also a great way to support the rescue center.
If you live in Dallas and love dogs, this is a fulfilling after-work activity. This rescue center focuses on educating the public about adopting a rescue dog instead of buying one from a breeder.
Under this initiative, they provide any necessary information on how to acquire a rescue dog, how to ensure they are healthy and how to care for these dogs once they are adopted. The education involves grooming, mandatory vaccines, neutering, spraying, and micro-chipping.
Tzuzoo Details
4. Lending A Helping Paw Shih Tzu Rescue
The Lending A Helping Paw Shih Tzu Rescue, Lending A Helping Paw Shih Tzu Rescue, is a rescue center for dogs that specializes in caring for small, fluffy dog breeds. In particular, they specialize in Shih Tzus and Lhasa Apsos, although other small dogs are included, albeit to a smaller extent.
This center is based in South-East Michigan. Despite listing its headquarters in Michigan, the  Lending A Helping Paw Shih Tzu Rescue does not have a physical location, and all the dogs under them are fostered by their team of committed volunteers in their homes.
Lending A Helping Paw Shih Tzu Rescue is considered a last resort kind of shelter because they accept and foster dogs that are not eligible for adoption because of their age, health, mental status, or other factors.
Instead of facing euthanasia, the fate that unfortunately befalls many such dogs, this rescue allows ineligible dogs to live out the rest of their lives in dignity and love. A Helping Paw Shih Tzu Rescue program under Lending is called the Forever Foster sanctuary program for dogs that cannot be adopted to get a caring forever foster home.
The adoption process at this shelter is based on finding the best match for the dog they are adopting. This means that ensuring the dog and the owner meet each other's needs is as important to the organization as the number of dogs that get adopted.
They do not rush to have someone adopt a dog to increase the number of dogs re-homed. They focus more on how well the dog and the owners get along. The Lending A Helping Paw Shih Tzu Rescue adoption process makes it convenient for people to adopt dogs from all over the United States.
They do this by providing free transport for the dog to their families. Partnerships with several airlines have made even air transport of dogs possible. Everyone working at this organization is a volunteer, from veterinary professionals to foster parents. The organization is a registered 501(c)(3) Public charity.
As with all such organizations, any donations to the Lending A Helping Paw Shih Tzu Rescue is tax deductible and will go a long way in increasing the quality of life of many dogs. Lending A Helping Paw Shih Tzu Rescue even accepts donations in cryptocurrency.
Lending A Helping Paw Shih Tzu Rescue Details
5. New Beginnings Shih Tzu Rescue
New beginnings Shih Tzu Rescue is a Wisconsin-based dog rescue founded in 2005. The rescue center has a foster home system where all dogs brought for shelter are placed in a foster home under the care of their volunteers until they meet their forever family.
Foster homes under this rescue center are located in various states like Indiana, Iowa, Wisconsin, and Illinois. New Beginnings Shih Tzu Rescue provides shelter for small dog breeds and focuses on the Shih Tzu in particular.
It is a non-profit organization that is run by the contributions of charitable individuals who offer financial assistance or open their homes as foster homes for the dogs. It has 501(c)(3) certification, so you can make a deduction on your taxes when you contribute to the organization.
The rescue center has three main goals: rescue, rehabilitate and re-home the dogs in their care. They offer shelter for dogs from many sources, including strays, dog breeders who want to offload, abandoned dogs, and individuals who can no longer care for their dogs.
Once a suitable family or individual is found for the dog, the foster parents must sign off before the adoption. This is the policy because they believe that the foster parent who opened their home and their heart to the dog even before full rehabilitation is the best to identify who is a good fit for the dog.
On the website, you can volunteer at a foster care home for dogs or surrender or adopt a dog. The best way to contact the organization for any of the three reasons is through email. Alternatively, there is a contact us message page where you can ask questions directly.
The dog shelter also has a vibrant social media presence, particularly on Facebook. Educating the public on matters to do with dog welfare is also a significant part of the New Beginnings Shih Tzu Rescue mission.
This includes various issues from medical care and spaying and neutering to training and grooming. This organization is a legally recognized group, so that you can trust their vaccination certificates and the information on their sites.
New Beginnings Shih Tzu Rescue Details
6. Lhasa Happy Homes
Lhasa Happy Homes is a private, non-profit organization dedicated to offering puppies shelter. While they specialize in the Lhasa Apsos, they also accept Shih Tzu, Maltese puppies, and dogs under 20lbs (9 kg).
Therefore, rehabilitation is a key part of the Lhasa Happy Homes' mission. All dogs are cared for in a home environment or at a dog daycare. Each dog gets a foster parent to care for it so that it can receive love as they await its permanent home.
This is important because most dogs have been abandoned or abused and may have developed a mistrust of human beings. When they interact with their foster parents and receive love and attention, they are less likely to run away from their new homes when adopted.
They also spend time with other dogs and pets to build their ability to interact with other pets and make them more likely to fit in with adopters who also have other dogs and pets.
The necessary medical checkups are done on all dogs to ensure the safety of their new family. The safety and satisfaction of the adopting individuals are so key for this organization that they ensure a temperament assessment for every dog.
The assessment results and the dog's progress are always shared with the new family to ensure that they are satisfied with their puppy and will keep them for the rest of their lives.
The dog's physical condition is always fully disclosed to potential adopters for the same reason. Temperamental rehabilitation is offered to all dogs that need it, as this is a key factor in their adoption.
The organization does not have a physical facility where potential adopters can view dogs. However, there is an online catalog of the available puppies. The organization believes that most homeless dogs result from human actions 99% of the time.
For this reason, the organization dedicates a portion of its time and resources to educating the public on how to care for small dog breeds. They hope that the more people know, the better they can care for these dogs, and fewer dogs will be abandoned.
Lhasa Happy Homes Details
7. Rescue Me's Shih Tzus For The United States
While not a rescue organization, Rescue Me is still an excellent resource for finding your new Shih Tzu. Jeff Gold founded Rescue Me, an animal rescue network with an online directory of rescue organizations.
If you want to look for an organization in your state, you can browse this convenient directory and connect with nearby organizations independently.
Rescue Me's Shih Tzus Details
8. North Star Shih Tzu Rescue
Based out of Excelsior, Minnesota, North Star is a 501c3 non-profit run entirely by volunteers. They operate a non-kill rescue that focuses on Shih Tzu and their mixes.
They also provide outreach initiatives to promote the welfare of Shih Tzus, educate the community, and bring more awareness of responsible pet ownership to the general public.
Many of their dogs were unwanted, neglected, abandoned, or abused. Once rescued, North Star will provide them full medical services like vaccinations, spay and neuter, micro-chip, and rehabilitation.
They also aim to provide a valuable resource to the community for new pet owners to learn about care, grooming, nutrition, and training for their new dogs, while increasing awareness of the overpopulation problem and irresponsible breeding practices.
North Star Shih Tzu Rescue Details
Conclusion For The "Best Shih Tzu Rescues in the United States"
It is great that you are considering adopting a dog. We thank you. It is much more rewarding to adopt than to shop, especially for a special breed like the Shih Tzu that frequently ends up in shelters due to no fault.
We hope this list has made it easier for you to look for your new Shih Tzu best friend. Remember that not all rescue groups allow adoptions if you don't live in the same state. Good luck with your search.
For more guides similar to this list of Shih Tzu rescues in the United States, you can check out these other dog rescue shelter recommendations from our team:
Before you adopt a Shih Tzu companion from a rescue shelter in the United States, you can learn more about this dog breed by watching "8 Types of Shih Tzu and How to Identify Them" down below: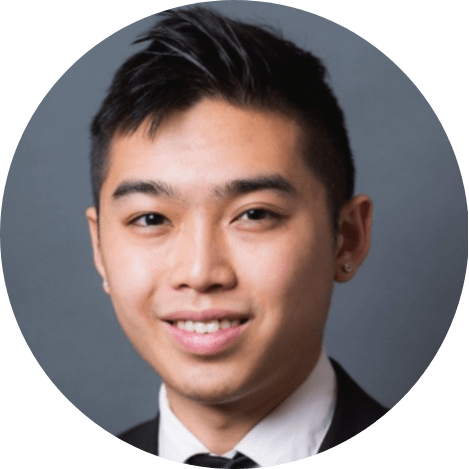 Andy is a full-time animal rescuer and owner of a toy doodle. When he's not saving dogs, Andy is one of our core writers and editors. He has been writing about dogs for over a decade. Andy joined our team because he believes that words are powerful tools that can change a dog's life for the better.
Why Trust We Love Doodles?
At We Love Doodles, we're a team of writers, veterinarians, and puppy trainers that love dogs. Our team of qualified experts researches and provides reliable information on a wide range of dog topics. Our reviews are based on customer feedback, hands-on testing, and in-depth analysis. We are fully transparent and honest to our community of dog owners and future owners.