Are you searching for Shih Tzu rescues in Dallas, Texas? That's great. Adopting a dog is much more rewarding than buying one from a breeder. We thank you for it and will help you do the heavy lifting. Here is a list of all the places in and around Dallas where you might be able to find your new Shih Tzu best friend.
Before you scroll down this list of Shih Tzu rescues in Dallas, Texas, you can check out these other dog recommendations from our team at We Love Doodles: Best Low-Cost Vaccinations in Dallas, Texas, and Best Indoor Dog Parks in Dallas, Texas.
Find a Shih Tzu Rescue Shelter Near Me in Dallas, Texas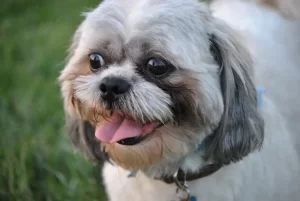 Our team at We Love Doodles created this list of the best Shih Tzu rescues in Dallas, Texas, with available dogs for adoption.
Shih Tzu Product Recommendations: Best Dog Shampoos For Shedding and Best Long Range Wireless Dog Fences.
1. Tzu Zoo Rescue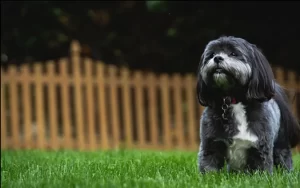 Tzu Zoo Rescue is a 501(c)(3) registered non-profit organization in the Dallas-Fort Worth area of Texas. They are dedicated to rescuing and finding forever homes for stray Shih Tzus and Lhasa Apsos. The organization partners with local animal shelters to prevent needless euthanizing of homeless and mistreated pets and instead strive to give them the loving families and homes they deserve.
All rescued dogs are vaccinated and neutered, physically checked, and given immediate medical care to ensure any conditions are identified and attended to. After providing them with proper care, these rescued dogs are put in temporary foster homes. The dog's temperament is also evaluated and trained, if necessary, before permanent adoption.
Tzu Zoo Rescue also ensures that the public and prospective adopters know the proper care necessary to adopt a dog, from vaccines and vet care to grooming and a good diet. Through public education and foster care, the organization hopes to rescue and give a better life to stray and abandoned Shih Tzus, Lhasa Apsos, and other homeless dogs in the area.
Tzu Zoo Rescue Details
2. Dallas-Fort Worth Tzus & More Rescue
The goal of DFW Tzus & More Rescue, a 501(c)(3) non-profit rescue and foster care organization, is to place Shih Tzus, Lhasa Apsos, Maltese, Poodles and more with permanent loving homes. The organization works closely with animal shelters to prevent euthanizing these innocent pets.
It takes dogs from owners who can no longer care for them, including elders whose senior facilities don't permit dogs. DFW Tzus & More Rescue is a volunteer-based organization, with all donations and funds going to the care, housing, and grooming of these homeless dogs to give them the proper care they were sadly previously lacking.
On most Saturdays at Euless Petsmart, the organization hosts weekly adoption events where potential foster parents are allowed to meet dogs to bring home, which also helps the organization to free up space to rescue and rehabilitate more abandoned dogs.
If you're looking to adopt with DFW Tzus & More Rescue, you must live in the Dallas-Fort Worth metroplex area, be over 21 years old, and ensure that any children in the home are at least six years old. Additionally, the organization requires the one who will ultimately care for the dog to be the one who applies.
Dallas-Fort Worth Tzus & More Rescue Details
3. Rescue Me's Texas Shih Tzu Rescue
After founder Jeff Gold learned that there was nobody doing boxer rescue work in Georgia, where he lived, he founded Boxertown. This organization found homes for over 500 boxers within the first two years of operation.
Following this success, he came up with the idea for Rescue Me, an animal rescue network that helps dogs, cats, and other animals find homes forever anywhere in the world. Rescue Me provides a convenient directory of animal rescue organizations and helps people looking for a pet to search for adoption options online.
As Rescue Me is an online directory featuring third-party adoption organizations, the information is not verified nor guaranteed, though Rescue Me updates its information often. When choosing to adopt, it is recommended to look into the individual organizations more closely and have your adopted dog checked by a trusted veterinarian after adoption.
Rescue Me's Texas Shih Tzu Rescue Details
4. Lone Star Shih Tzu & Lhasa Apso Rescue
A 501(c)(3) non-profit organization, the Lone Star Shih Tzu and Lhasa Apso Rescue (LLSTLAR) is devoted to rescuing, rehabilitating, and finding new homes for abandoned Shih Tzus and Lhasa Apos based in Houston. They take in dogs from shelters, animal control, puppy mills, and more, providing them with immediate physical checkups and necessary medical treatment and attention.
All rescued dogs are vaccinated, checked for worms, and spayed or neutered if necessary. Once given proper care, the LLSTRLAR assesses the temperament of these dogs and provides them with training if their behavior needs to be controlled.
This is to place them in loving foster homes while they await permanent adoption via petfinder.com. The organization is a volunteer rescue group, and they don't have a physical shelter, so all dogs are placed in foster homes. They instead have volunteers located around Texas, including the Dallas-Fort Worth Area.
Lone Star Shih Tzu & Lhasa Apso Rescue Details
5. Wee Rescue Dogs
Wee Rescue Dogs is a non-profit organization that rescues Shih Tzus and other small dogs, including Havanese, Lhasa Apsos, and Pekingese breeds or mixes. They are located in Austin and save abandoned dogs from shelters and facilities. They take in all kinds of dogs, including seniors and those with disabilities. All dogs rescued by Wee Rescue Dogs are given immediate medical attention.
Before being put up for fostering and adoption, they're spayed or neutered, vaccinated, and microchipped. Wee Rescue Dog ensures that all dogs spend at least two weeks in a foster home before permanent adoption so the organization can learn more about the dogs, such as their personalities, training, and habits, to ensure that their forever family is a correct fit for the dog.
As a non-profit, they rely solely on donations by individuals and companies, which go towards caring for the rescued dogs. They also accept matching funds from companies and local employers. Wee Rescue Dogs hosts regular Meet and Greets for dogs and people associated with the organization. Details of upcoming Meet and Greet events can be found on their website and social media platforms.
Wee Rescue Dogs Details
6. Little Dog Rescue of North Texas
Based in Little Elm, Little Dog Rescue of North Texas is a registered non-profit animal rescue organization that acts as a rescue partner for animal shelters in North Texas. They focus on small breed dogs, rescuing them from animal shelters by providing veterinary treatment, finding foster homes, and ultimately placing them with forever families.
In addition to rescuing and rehabilitating stray dogs, they also prioritize community education. They have several initiatives on pet ownership and the importance of spaying and neutering to prevent overpopulation.
Little Dog Rescue of North Texas Details
7. Apollo Support & Rescue
Apollo Support and Rescue is a registered non-profit organization. The organization was named after founder Danielle Stewart's dog Apollo, the only surviving puppy of Danielle's first foster dog, Colleen, who sadly did not make it. Apollo inspired Danielle to start Apollo Support and Rescue so more animals could have a second chance at happiness and the life they deserve.
The organization is located in the city of Justin, on the outer edge of the Dallas-Fort Worth metroplex. They are focused on adoptions within North Texas but can also transport groups of pets to the Pacific Northwest and the Midwest. Their main goal is to give all dogs and cats a second chance by finding them forever homes.
They rescue dogs from shelters, mainly in the Dallas-Fort Worth area, rescue strays and abandoned animals from the streets, and pets from owners who can no longer care for them. They have a facility in Justin, Texas, that houses over 90 dogs on-site and has several foster homes throughout the Dallas-Fort Worth area.
All donations fund these rescue animals' care and medical treatment, including providing all the necessary supplies to foster families. On top of rescuing pets, they also sponsor a team called PHAST: Project Homeless Apollo Street Team, who helps vaccinate and feed animals in downtown Fort Worth. They donate to local churches to help families needing food and medical care.
Apollo Support & Rescue Details
8. Forgotten Friends Texas
Forgotten Friends was formed in 1999 to help stray and abandoned dogs who would've otherwise been forgotten find loving homes forever. They later became a 501(c)(3) registered non-profit organization, enabling them to help more forgotten furry friends and further contribute to the happiness of these dogs.
They are a volunteer organization with all donations and adoption fees going towards the care of these mistreated dogs to ensure that they get proper medical care, food, and shelter. The organization works with local shelters to take in these dogs and give them the care and attention they need to join their foster homes.
These foster homes then give them just as much love while waiting for their new forever homes and help them with house training. The adoption process is very thorough to ensure the dog is part of a kind and caring home. They are committed to the best interests of both the adopters and the dogs and ensure that both sides are screened to find the best match that works all around.
Forgotten Friends Texas Details
9. Pooch Savers Rescue
Pooch Savers Rescue is an all-volunteer rescue organization based in Dallas and was established in 2011 to help homeless and abandoned dogs into responsible and loving forever homes. They stand for improving the world through compassion towards animals, which enhances the quality of life for animals and people.
They rescue and rehabilitate dogs in need and give them housing, medical care, and support. Pooch Savers Rescue hope for a world where all animals have responsible families that care for and love them.
As such, they advocate for all animals to be spayed and neutered to prevent overpopulation and the consequential animal shelter killing. They strongly promote dog adoption, neutering, microchipping, and foster care. If you're looking to foster or adopt, you can find them at Plano PetSmart every Saturday and Sunday from 1 to 5 pm.
Pooch Savers Rescue Details
10. Texas Humane Heroes
Based in Leander and Killeen, Texas, Humane Heroes has big ambitions to be the most comprehensive no-kill pet adoption center in Texas. They promote responsible ownership through low costs, veterinary services, education, public advocacy, and training for people and pets.
The organization is a 501(c)(3) for dogs and cats. They hope to save the lives of stray dogs and cats living in shelters at risk of being euthanized for space, decrease overpopulation by encouraging neutering and offering affordable veterinary services, and enhance the happiness of these pets through proper education within the community.
In addition to helping out through volunteering, fostering, and adopting, you can also help out through paid positions as part of their team. They are not an open-intake facility and get all their rescued animals directly from shelters around the state. If you find any strays or need to surrender your pet, you would need to contact your local intake shelter.
Texas Humane Heroes Details
Conclusion For The "Best Shih Tzu Rescues in Dallas, Texas"
We hope this list gives you a great start in finding your new Shih Tzu. If not, you can always try neighboring states and take a little road trip. Good luck with your search.
For more guides similar to this list of Shih Tzu rescues in Dallas, Texas, you can check out these other dog rescue shelter recommendations from our team:
Before you adopt a Shih Tzu companion from a rescue shelter in Dallas, you can learn more about this dog breed by watching "8 Types of Shih Tzu and How to Identify Them" down below: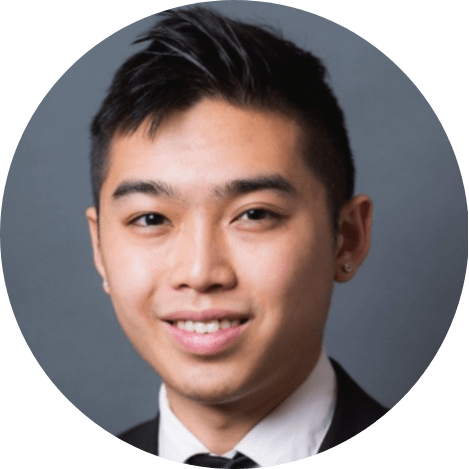 Andy is a full-time animal rescuer and owner of a toy doodle. When he's not saving dogs, Andy is one of our core writers and editors. He has been writing about dogs for over a decade. Andy joined our team because he believes that words are powerful tools that can change a dog's life for the better.
Why Trust We Love Doodles?
At We Love Doodles, we're a team of writers, veterinarians, and puppy trainers that love dogs. Our team of qualified experts researches and provides reliable information on a wide range of dog topics. Our reviews are based on customer feedback, hands-on testing, and in-depth analysis. We are fully transparent and honest to our community of dog owners and future owners.