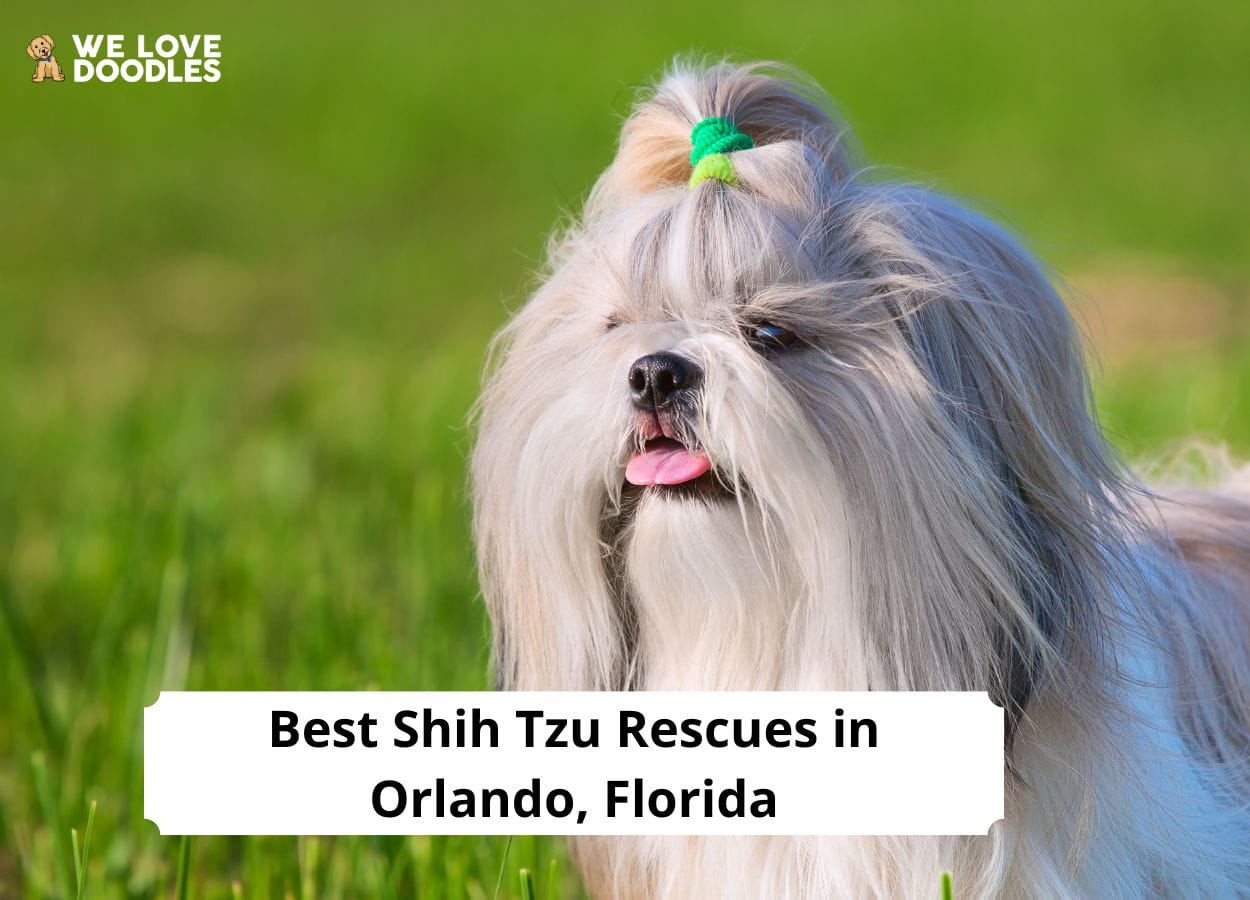 We have a question for you if you're searching for Shih Tzu rescues in Orlando, Florida. Are you looking to adopt a Shih Tzu in Orlando? Then this blog post is for you. We've done the heavy lifting for you and are happy to share our list of rescue groups in Orlando where you could potentially find your new best friend.
Keep in mind that while some rescues are breed-specific, many aren't, so we've listed some other dog rescue groups so you can contact them and try your luck. Have fun with your search for a compatible Shih Tzu companion.
Before you scroll down this list of Shih Tzu rescues in Orlando, Florida, you can check out these other dog rescue shelter recommendations from our team at We Love Doodles: Best Bichon Frise Rescues in Florida and Best Belgian Malinois Rescues in Florida.
Find a Shih Tzu Rescue Shelter Near Me in Orlando, Florida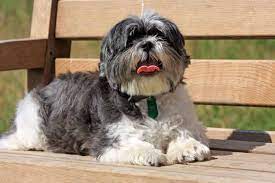 Our team at We Love Doodles compiled this list of the best Shih Tzu rescues in Orlando, Florida, for you to find a compatible companion to introduce into your home.
Shih Tzu Product Recommendations: Best Shampoos For a Shih Tzu and Best Tug Toys For Dogs.
1. Shih Tzu & Fur Babies Rescue
Shih Tzus & Furbabies, Inc. is a nonprofit organization. In the spring of 1997, the first "Furbaby" was discovered in Jacksonville, Florida, by an 8-year-old, blind Shih Tzu, Annie. This rescue is staffed with volunteers dedicated to spreading awareness of the value of moral, accountable, and humane pet care.
They seek out adopters with kind, patient hearts and knowledge, and experience with dogs. This rescue developed relationships with veterinarians and shelters in Florida and Georgia; their volunteers closely cooperated with several local shelters.
A crucial component of their rescue procedure is foster care. Each furry adoptee is given a loving, secure, and nurturing home by their foster parents. They enter high-kill shelters and take the dogs at risk, placing them into their foster network.
Shih Tzu & Fur Babies Rescue Details
2. Pet Alliance of Greater Orlando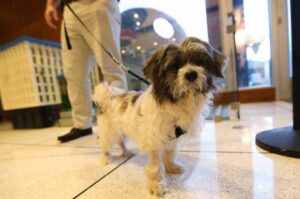 About 8,000 stray cats and dogs, including Shih Tzus, are taken in by the Pet Alliance of Greater Orlando each year, and many more receive medical attention. Pet Alliance not only finds homes for its dogs in an average duration of 8 days, but they also create initiatives to keep people and their furry pals together.
Small purebred dogs like Shih Tzus focus on the Pet Alliance of Greater Orlando, providing rehabilitation and rehoming services. They contend that every dog can find a home somewhere, but it's important to place pets in residences that will best satisfy their mental and physical needs. If you want a Shih Tzu, the Pet Alliance is a fantastic resource because of its community activities, cutting-edge veterinary treatment, and humane work.
Pet Alliance of Greater Orlando Details
Website: petallianceorlando.org
Location: 2727 Conroy Road, Orlando, FL 32839
Phone Number: (407) 351-7722
3. ​Rescuing Animals in Need
This is a good rescue committed to saving dogs from shelters, owners who can no longer care for them, and stray dogs. They not only care for, socialize with, and protect all the animals they bring in but also show them a tonne of love.
This rescue has a sizable number of dogs, such as Shih Tzus, on hand, and they are also actively looking for foster homes to help increase their intake capacity.
They aim to save and care for homeless cats and dogs, many of whom have little chance of being adopted or even living, giving them the second opportunity they so richly deserve.
​Rescuing Animals in Need Details
4. A New Beginning Pet Rescue
A New Beginning is a non-profit, foster-home-based pet rescue that has adopted over 13,000 animals since its doors in the middle of 2001. With their extensive network of foster homes, you might be able to find a Shih Tzu or a Tzu mix with them. Their goal is to save dogs who are in trouble.
The mission of this nonprofit rescue organization is to prevent the euthanasia of difficult-to-place dogs. Before being placed in a permanent home, they work to rescue, rehab, and find homes for loving Shih Tzus and other pets. A New Beginning Pet Rescue is not the biggest rescue, but they try to save and rehome any dogs they come across.
A New Beginning Pet Rescue Details
Location: 380 S. SR 434, Altamonte Springs, FL 32714
5. Animal Advocates
Animal Advocates is a foster-based rescue organization with the mission of rescuing animals from euthanasia lists and high-kill shelters and stepping in when a person cannot care for the animals they own.
Their dogs are assessed in various environments to understand their needs and personalities better so they can be placed in the best home ever.
In addition, Animal Advocates make a big effort to educate people about proper pet ownership. The group offers medical, mental, and social rehabilitation to the abused and neglected dogs that are saved.
All Shih Tzus and other dogs undergo neutering or spaying, vaccinations, and physical examinations to ensure that any medical issues have been taken care of. Before adoption, the temperaments of the dogs are also assessed.
Animal Advocates Details
6. Big Dog Ranch Rescue
In the country's Southeast region, this is the biggest no-kill dog rescue. Five hundred dogs, including Shih Tzus, brought to them from various sources, are housed there without cages at any given moment.
The cutting-edge facility works to keep the dogs physically healthy in addition to mental rehabilitation. In addition, Big Dog Ranch Rescue aspires to lead the cause for animal welfare by employing cutting-edge rescue techniques and providing top-notch instruction.
Big Dog Ranch Rescue Details
7. Seminole County Animal Services
The animal services department in Seminole County provides much more than just animal control. They actively rehome lost Shih Tzus and other canines, keep many animals available for adoption and organize educational initiatives to advance animal welfare.
Although the adoption procedure could take some time, the rescue organization is committed to finding each dog it rescues a long-term, secure, and loving home.
Additionally, they wish to keep the community of dog rescues high. You can either go there to adopt a puppy, go to one of their numerous events, or volunteer your time to help out with the many dogs offered for adoption.
Seminole County Animal Services Details
8. LoveyLoaves Sanctuary
LoveyLoaves Sanctuary, a nonprofit rescue, focuses on pets and Shih Tzus who have experienced challenging conditions. They take in dogs who have lost limbs, are blind or deaf, or are ill.
Before being put in a foster or permanent home, the Shi Tzus receive specialized rehabilitation and care to ensure they are appropriately looked after. They are dedicated to the rescue, treatment, and rehoming dogs with special needs.
They aspire to become LoveyLoaves Sanctuary, a tranquil oasis for canines with special needs. The medical, psychological, and behavioral therapy required for a successful recovery will be provided by LoveyLoaves Sanctuary.
Through community outreach, they will advocate and promote the admission of specially-abled canines into homes that can provide long-term, devoted homes forever.
LoveyLoaves Sanctuary Details
9. Puppy Pleasers Rescue
Puppy Pleasers Rescue, a private non-profit no-kill 501c3 licensed rescue, was established to find loving homes for Shih Tzu puppies who are in shelters, abandoned, or cannot be cared for. This rescue mostly concentrates on saving puppies from shelters or the streets.
They think saving these dogs right now is crucial so they can live full, loving, and joyful lives. Puppy Pleasers mandates that all its animals be spayed or neutered to combat population growth. Additionally, they ensure that every adopter knows how to stop the spread of harmful canine diseases.
Like most rescue groups, by performing and mandating animal spaying and neutering, Puppy Pleasers Rescue also aids in the prevention of overpopulation and the spread of dog diseases.
Puppy Pleasers Rescue Details
10. Heidi's Legacy Florida All-Breed Rescue
A well-established rescue that's been around since 2002, Heidi's Legacy emphasizes the well-being of its Shih Tzus and all other dogs. When new dogs are taken in, they're quarantined and analyzed to make sure that their immediate needs, both medical and social, are being met.
After that, the dogs are either passed on to a loving foster home or introduced to a human family that will give them a forever home. The mission of Heidi's Legacy Dog Rescue is to save and rehome abandoned pets. The Florida-based organization, Heidi's Legacy, has aided in the adoption of countless pets into loving, lifelong homes.
Heidi's Legacy Florida All-Breed Rescue Details
11. Dolly's Foundation
Despite not being primarily a rescue organization, Dolly's Foundation still does incredible things for the Central Florida dog owner community. This charity is committed to providing free spay and neuter services to truly needed families and, on an as-needed basis, helping them with general pet care.
Dolly's Foundation will rehabilitate dogs with a focus on holistic care and natural living and instruct owners on how to do the same. In addition, Dolly's Foundation has been attacking the root of the overpopulation problem since early 2011 and has significantly decreased the canines in Central Florida shelters. This charity will greatly benefit from your assistance if you want to donate.
Dolly's Foundation Details
Location: Geneva, Florida
12. Rescuing Unwanted Friendly Fidos
Rescuing Unwanted Friendly Fidos Inc. is a Florida non-profit 501c3 organization. It is a top-notch NGO committed to rescuing and caring for animals and Shih Tzus that have been abandoned or are in distress.
In addition to offering pets for adoption, Rescuing Unwanted Friendly Fidos supports public awareness initiatives that inform people about proper pet keeping. One of their main priorities is the reduction of the stray population.
Rescuing Unwanted Friendly Fidos Details
13. Osceola County Animal Services
County taxes and kind gifts from the local community help to bolster the funding for this Osceola County government department. In exchange, they do all in their power to accept and rehabilitate each animal they receive in the hopes of finding them a permanent home.
They don't just take in abandoned animals; they also work to inform the public and persuade families to keep their Shih Tzus and all other furry pals.
Osceola County Animal Services Details
Website: osceolacountypets.com
Location: 3910 Old Canoe Creek Road, St. Cloud, Florida 34769
Phone Number: (407) 742-8000
14. Lady Luck Animal Rescue
South Florida-based Lady Luck Animal Rescue, Inc. is an all-breed nonprofit organization with a 501(c)3 status. Lady Luck Animal Rescue is appropriate, as each abandoned animal entering this rescue is very fortunate.
A health examination is done for any new Shih Tzus that immediately come into Lady Luck Animal Rescue. It is evident that this rescue genuinely cares about each animal that enters its doors. Any medical issues are handled, and following a thorough adoption application review, each pet is carefully matched with a family.
Lady Luck Animal Rescue Details
15. Poodle and Pooch Rescue
According to this organization, they accept the "leftovers" from animal control. They're committed to providing the dogs a second opportunity at life, regardless of why it's unwanted—whether it's older, has health issues, or was abused.
Every dog stays with a foster family, which means that they provide them with extra love and attention until the day they find their forever home. Over 3,800 dogs have been saved by Poodle & Pooch Rescue in just over ten years.
Poodle and Pooch Rescue Details
16. Florida Little Dog Rescue Group
This rescue is mostly focused on saving little dogs from all across the state of Florida. Before being placed with a foster family, each dog brought in is examined for any underlying medical issues and given the right care.
Because they are a rescue group that focuses on smaller dogs, you might be able to find a Shih Tzu or mix in one of their foster homes.
Florida Little Dog Rescue Group Details
Conclusion For The "Best Shih Tzu Rescues in Orlando, Florida"
We hope that this list helps you find your new Shih Tzu. Don't forget to try neighboring towns and states if you cannot find one in Orlando or Florida. Good luck with your search.
For more guides similar to this list of Shih Tzu rescues in Orlando, Florida, you can check out these other dog rescue shelter recommendations from our team:
Before you adopt a Shih Tzu companion from a rescue shelter in Orlando, Florida, you can learn more about this dog breed by watching "8 Types of Shih Tzu and How to Identify Them" down below: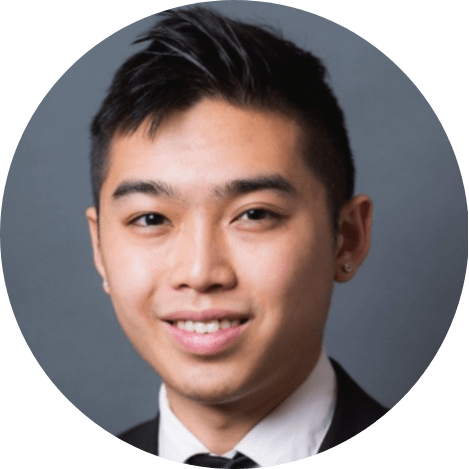 Andy is a full-time animal rescuer and owner of a toy doodle. When he's not saving dogs, Andy is one of our core writers and editors. He has been writing about dogs for over a decade. Andy joined our team because he believes that words are powerful tools that can change a dog's life for the better.
Why Trust We Love Doodles?
At We Love Doodles, we're a team of writers, veterinarians, and puppy trainers that love dogs. Our team of qualified experts researches and provides reliable information on a wide range of dog topics. Our reviews are based on customer feedback, hands-on testing, and in-depth analysis. We are fully transparent and honest to our community of dog owners and future owners.