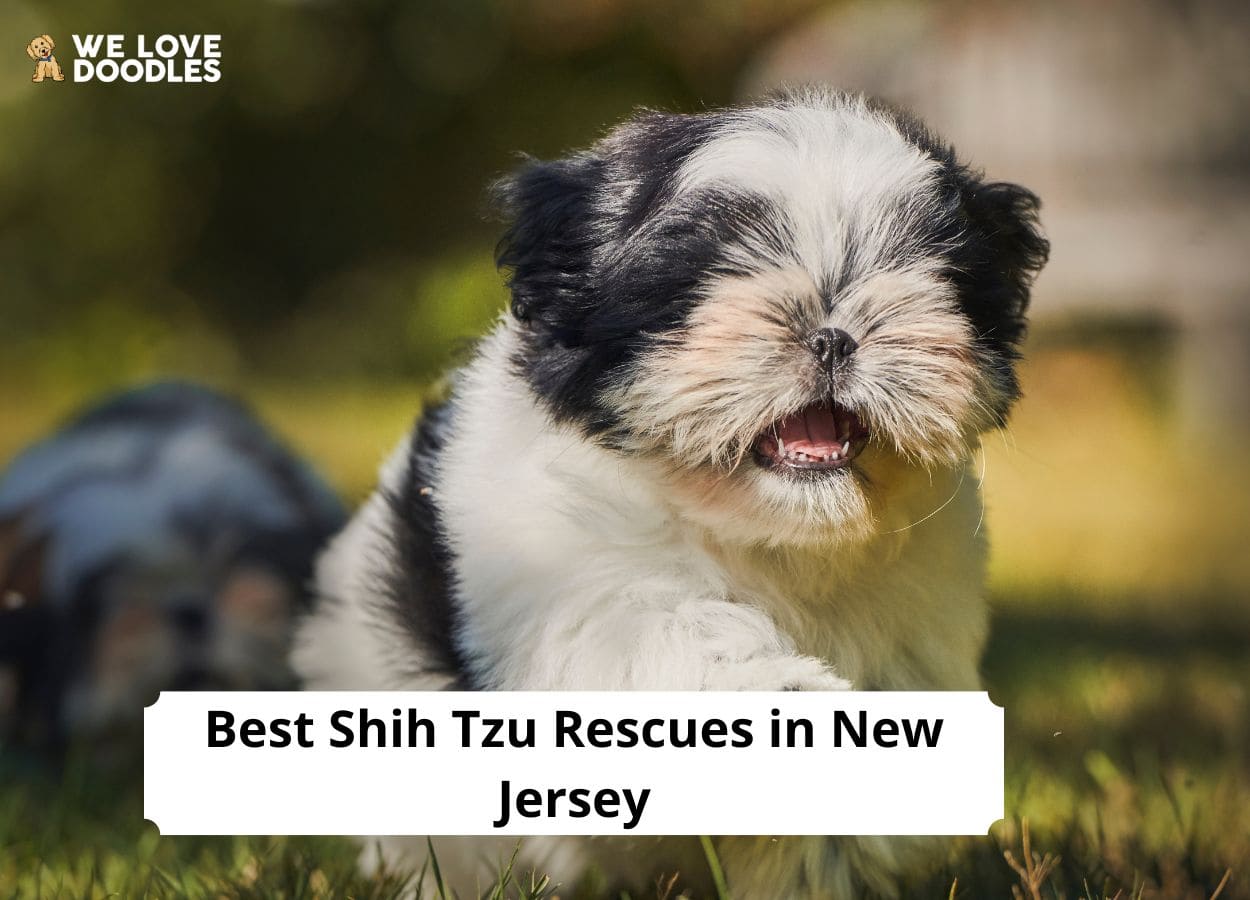 If you're looking for a new dog, you may be wondering about the best Shih Tzu rescues in New Jersey. Rescuing a dog is much more rewarding than buying one from a breeder. In addition, you'll save heaps of money and give a needy dog a second chance at a happy life.
We'll do some of the work for you. In this blog post, we've listed all the small dog rescues around New Jersey and some in the surrounding states where you are likely to find Shih Tzus. Have fun in your search for a new companion!
Before you scroll down this list of Shih Tzu rescues in New Jersey, you can check out these other dog rescue shelter recommendations from our team at We Love Doodles: Best Beagle Rescues in New Jersey and Best Chihuahua Rescues in New Jersey.
Find a Shih Tzu Rescue Shelter Near Me in New Jersey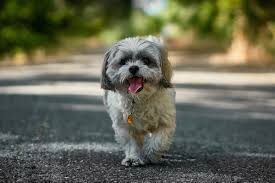 Our team at We Love Doodles created and compiled this list of the best Shih Tzu rescues in New Jersey to help you find a companion.
Shih Tzu Product Recommendations: Best Shampoos For Curly Hair Dogs and Best Pet Insurances For Small Dogs.
1. Pet ResQ
First on the list of the best Shih Tzu rescues in New Jersey is Pet ResQ. Pet ResQ is a foster-based shelter that saves small dogs like Shih Tzus that have been abandoned, mistreated, disabled, or neglected, regardless of age or health. They rehabilitate these rescues and assist in finding them permanent loving homes.
They also organize programs that create awareness about preventing animal abuse and neglect and support pet owners in keeping their pets with them for the rest of their lives. They also give disaster relief help to animals of all types.
Pet ResQ Details
2. Tiny Paws Rescue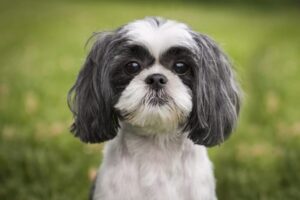 Tiny Paws Rescue is a 501(c)(3) nonprofit small-breed rescue that volunteers entirely manage with the support of private individual and corporate fundraisers rather than federal funding. They take in Shih Tzus and other small dogs throughout Central and Southern New Jersey, as well as Bucks, Chester, Delaware, Montgomery, and Philadelphia.
Dogs in their care receive all required veterinary care and treatment, including spaying or neutering, while they wait to be adopted and placed in the loving foster homes they deserve. They have four initiatives in place to help rehome their rescued dog.
Two are adoption and foster care programs, with the other two being Gizzy's Gift and Tiny Wings. Gizzy's Gift is foster care for older canines with terminal illnesses or severe impairments. Tiny Wings is for shelter dogs with only a few days or hours to live.
Tiny Paws Rescue Details
3. Res-Q-Pets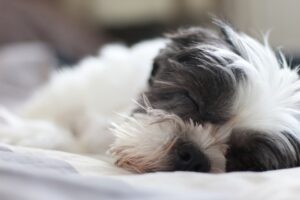 Res-Q-Pets is a nonprofit rescue organization that helps tiny dogs and cats find permanent loving homes and helps adopters adjust to their new four-legged family member. They only accept dogs and cats within a 20-mile radius of Hamilton, New Jersey.
They rescue Shih Tzus and other small dogs from the streets, puppy mills, local shelters, breeders, and owner-surrendered pets and care for them until they are adopted.
Res-Q-Pets Details
4. Liberty Humane Society
The Liberty Humane Society's primary goal is to establish a community free of homeless or abandoned dogs needing treatment, rehabilitation, and rehoming. They mostly rescue dogs in Jersey City and Hoboken.
These rescued dogs are rehabilitated, spayed, neutered, and microchipped before adoption. Rescue dogs get obedience training and treatment regimens tailored to their specific requirements.
Liberty Humane Society Details
5. South Jersey Regional Animal Shelter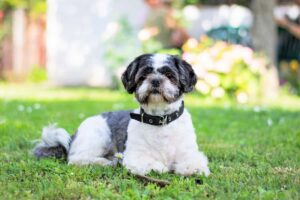 The South Jersey Regional Animal Shelter was established in 1891 by a group of concerned individuals as a Society for the Prevention of Cruelty to Children and Animals. Today, they are best recognized for their work as an animal shelter.
They provide education programs to schools and the community on pet safety and care while rescuing various stray, unwanted, mistreated, abandoned, and sick animals.
Additionally, they offer affordable spay and neuter treatments and serve as an operator for the many phone calls asking for information on difficulties and concerns relating to animals. As an additional shelter service, they also provide a lost and found pet service.
South Jersey Regional Animal Shelter Details
6. North Star Pet Rescue
The mission of North Star Pet Rescue is to save the lives of homeless and abandoned dogs from all over the country, particularly from the South, and to assist in their search for a new, devoted home.
They are fully devoted to carrying out business safely, ethically, and transparently and ensuring that their rescue animals are treated and transported according to the best veterinary practices.
In addition, they manage programs like the Saving Hope Foundation, which emphasizes adoption while educating the public about the necessity of ending animal abuse, neglect, and overpopulation.
North Star Pet Rescue Details
7. Home For Good Dogs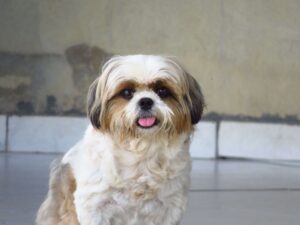 Over 10,000 dogs have been saved by the 100 percent foster-based rescue group Home for Good Dogs in the previous ten years. They transport abandoned dogs from high-kill shelters in the South to their Aiken, South Carolina facility, where they give the dogs the required medical care. Individual donations entirely support the organization.
From there, they move the dogs to their rescue group in New Jersey, where a group of foster families cares for them until they are adopted into loving, permanent homes. Additionally, the organization offers grooming services for dogs of all sizes, including bubble baths, haircuts, ear cleaning, and nail trimming.
Home For Good Dogs Details
8. Eleventh-Hour Rescue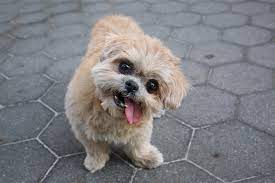 Eleventh-Hour Rescue saves cats and dogs from high-kill shelters so they can have another opportunity for a fulfilling life. They provide clean, secure facilities where animals can dwell in foster or adoption programs. The organization provides the animals with everything they need, including food and medical attention, until they are adopted.
Eleventh-Hour Rescue Details
9. Rescue Ridge
By finding homes for animals that other shelters have given up on, Rescue Ridge is one step ahead of the rest. As a result, they frequently refer to themselves as a "last chance" rescue. They rescue animals from high-kill shelters and offer them for foster care or adoption.
However, they often only offer their dogs and cats for adoption inside the same state. Rescue Ridge is not a single physical location but a network of foster homes and kennels across Monmouth and Ocean Counties in New Jersey.
Rescue Ridge Details
10. Animal Adoption Center
The animal adoption facility began to help sick and hungry dogs, and cats found on Camden County, New Jersey streets. It is a no-kill shelter with a capacity for roughly 40 cats and dogs each, and they have found homes for over 18,000 animals since inception.
Animal Adoption Center relies primarily on private donations, adopters, and volunteers to give the best possible care to the rescues until they are adopted.
Apart from offering adoption services, they also educate the community about the necessity of spaying and neutering and provide advice on fostering good relationships between pet owners and their animals, giving lifetime care for their adopted animals.
Animal Adoption Center Details
11. No Paw Left Behind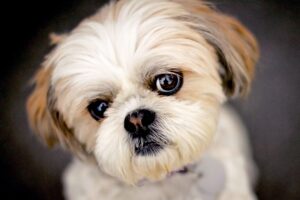 Animals are rescued from high-kill shelters, puppy mills, and abandoned homes by the small, volunteer-run NGO No Paw Left Behind. They also accept and care for terminally ill animals until they pass away.
In addition to adopting their dogs and cats, they also educate the public on the need for spaying and neutering pets and proper pet maintenance.
Because they are a foster-based organization, they do not have a facility; instead, the rescues are placed in foster homes until being adopted into their new permanent home.
No Paw Left Behind Details
12. St. Hubert's Animal Welfare Center
St. Hubert's Animal Welfare Centre is one of the country's leading animal service providers, having saved the lives of over 100,000 animals. They are not limited to the rescue of dogs but of any animals in need, regardless of size, temperament, or species.
They assist adopters by providing services that assist adopted animals in adjusting to their new families, such as emergency pet boarding, immunization clinics, and pet food banks.
They work in New Jersey and have a transportation service called Way Station, transporting about 20,000 dogs from regions of need to places of opportunity via a network of more than 90 shelter groups.
Additionally, through their Give Back initiative, they have contributed more than $350,000 to its shelter partners, whose towns are frequently burdened by pet overpopulation, so that they can address the underlying problems in their community according to their particular requirements.
Madison, Noah's Ark, and North Branch are three animal welfare campuses in New Jersey, and they offer animal control services in 18 towns.
St. Hubert's Animal Welfare Center Details
13. Ramapo Bergen Animal Refuge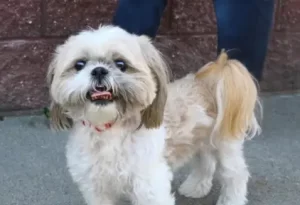 One of the top no-kill animal shelters, Ramapo-Bergen Animal Refuge, is committed to giving all dogs and cats who have been abandoned, including sick, owner-returned, and senior animals a second opportunity.
Along with helping the community in times of need for animal care, they collaborate with other organizations to offer affordable neutering and spaying procedures. They have initiatives to combat overpopulation, break the cycle of homelessness, and end the abuse that far too many animals endure.
Ramapo Bergen Animal Refuge Details
14. Buffalo Pug & Small Breed Rescue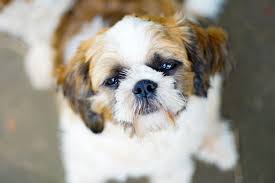 In New York, Buffalo Pug & Small Breed Rescue is a nonprofit organization that rescues and rehomes small-breed dogs. They do not transport or transfer their rescues to adopters; adoption is only available in person here.
Buffalo Pug & Small Breed Rescue Details
15. Waggytail Rescue
Based in neighboring New York, Waggytail is a nonprofit organization that cares for and rehomes tiny breed dogs and all other animals who require assistance. They are a volunteer-run, foster-based organization with no physical facilities or shelter. Over 3,000 cats and dogs have been successfully placed for adoption since its inception.
Waggytail Rescue Details
16. Rescue City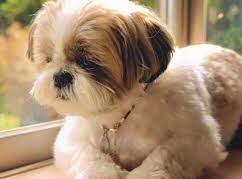 Also, in New York, Rescue City is a foster-based organization to rescue dogs from shelters with a large animal population and few resources. They save dogs of various breeds, sizes, temperaments, ages, and physical conditions. Before adoption, the canines are examined, spayed or neutered, microchipped, and vaccinated.
In addition to offering adoption services, they also offer pet care education programs and support the pet-owning community by supplying them the everything they need to take care of their animals. The institution offers both adoptions and foster care alternatives.
Rescue City Details
17. Animal Rescue League of Berks County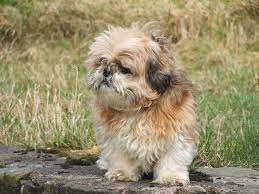 In neighboring Pennsylvania, a charity called the Animal Rescue League of Berks County takes care of over 5,000 animals annually to give them second opportunities in new homes or to reconnect them with their appreciative owners.
Since its inception, the organization has worked countless hours to help the ill, hurt, lonely, and abused. Additionally, they provide low-cost veterinary care, animal control initiatives, and resources for human-animal relationships throughout Berks County, Pennsylvania.
Animal Rescue League of Berks County Details
Conclusion For The "Best Shih Tzu Rescues in New Jersey"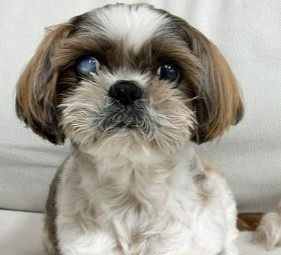 We hope this list gives you a good start to finding your new Shih Tzu dog best friend. Good luck with your search for suitable Shih Tzu rescues in New Jersey.
For more guides similar to this list of Shih Tzu rescues in New Jersey, you can check out these other dog rescue shelter recommendations from our team:
Before you adopt a Shih Tzu companion from a rescue shelter in New Jersey, you can learn more about this dog breed by watching "8 Types of Shih Tzu and How to Identify Them" down below: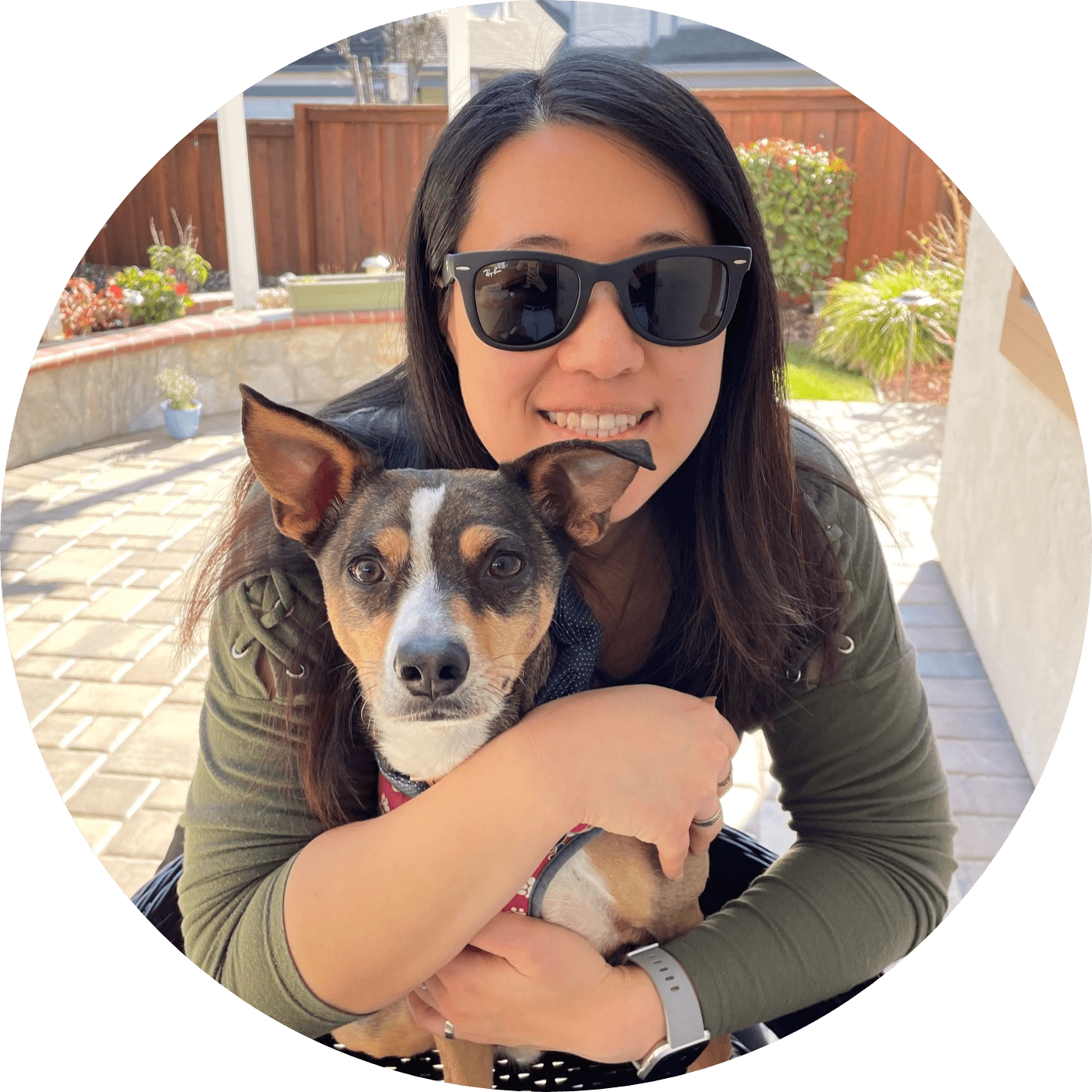 Dr. Sabrina Kong graduated from the Royal Veterinary College in England in 2016 and has been working at a small animal clinic in Northern California since then. She grew up in the Bay Area and got her bachelor's degree from Cal Poly San Luis Obispo. She also became a Certified Canine Rehabilitation Practitioner through a program at the University of Tennessee.
When she isn't in the clinic taking care of her four-legged patients, she enjoys traveling and trying new foods with her friends and her three-legged dog, Apollo. She adopted Apollo from her clinic when he was a puppy with numerous health issues. Dr. Kong truly cares about taking care of animals.