We have a question for you if you're searching for the best Bichon Frise rescues in Florida. Are you a Bichon-lover, wondering whether you should get your dog from ethical breeders or Bichon Frise rescues in Florida? This article will help you choose by highlighting the benefits of dog adoption and listing reliable rescues where you can get lovable Bichon Frise dogs.
The American Society for the Prevention of Cruelty to Animals (ASPCA) estimates that approximately 1.5 million dogs and cats are killed yearly due to a lack of shelter space and financial resources. Therefore, adopting an animal saves its life and makes room in the shelter for another homeless animal.
Moreover, animal rescue organizations have well-established rehabilitation programs that ensure that each dog in their care is medically and behaviorally fit for adoption. What does that mean? The dog you get is up to date on immunization, gets regular health checks and treatments if required, and is well-groomed, well-socialized, and well-trained.
In most cases, the dogs are already spayed or neutered and microchipped. That too without it costing you an arm and a leg. Contrary to the high prices charged by ethical breeders, rescue organizations only charge a small adoption fee that goes toward the animal's care.
So, it's much better to adopt a Bichon Frise than to buy one; you save a life, get an affordable and well-adjusted dog, and make a loving friend for life. While there are no established rescues dedicated to Bichon Frise in Florida, and its neighboring states of Georgia, Alabama, and Mississippi, here are all-breed rescues in Florida where you can get a Bichon Frise.
Before you scroll down this list of Bichon Frise rescues in Florida, you can check out these other dog rescue shelter recommendations from our team at We Love Doodles: Best Cane Corso Rescues in Florida and Best Chihuahua Rescues in Florida.
Find a Bichon Frise Rescue Shelter Near Me in Florida
Our team at We Love Doodles created this list of Bichon Frise rescues in Florida to help you on your journey for a companion.
Bichon Frise Product Recommendations: Best Luxury Dog Strollers and Best Slow Feeder Bowls For Dogs.
1. PAWS4You Rescue
PAWS4you began in Miami, but it now serves the entire state of Florida. For the past 11 years, this organization has provided the best care for abandoned and mistreated dogs while they wait to be adopted into forever homes.
At PAWS4you puppy rescue in Florida, all rescued dogs are cared for; they are taken to the vet for routine care, immunizations, necessary surgeries if required, and spaying or neutering.
Moreover, the rescue ensures that the dogs are taught home etiquette and are well-socialized so they know how to interact with others, including pets. If you want to adopt PAWS4you's well-behaved dogs, you must fill out and submit their adoption application online.
Adoption costs between $275 and $395, and it covers the following:
Spaying and neutering, vaccinations, and emergency treatments.
Behavior training and socialization
Home-like environment
They offer a haven/shelter indefinitely until the dogs find permanent, loving homes
PAWS4You Rescue Details
2. Florida Little Dog Rescue
The Florida Little Dog Rescue is committed to assisting (you guessed it) small dogs like the Bichon Frise. This pet rescue in Florida serves the Central Florida region. Interestingly, it does not have kennel facilities. Instead, they rely on a volunteer group known as fosterers to provide a haven for abused and abandoned dogs before placing them in permanent homes.
The foster parents are actively involved in the adoption process. After you have completed and submitted the application form, they will interview you and arrange a face-to-face meeting. After that, you'll be able to meet your potential new dog and see if the two of you are a good match.
Every dog receives a thorough veterinary examination, during which they may be spayed or neutered, chipped, parasite-tested, and immunized. The adoption fees cover the medical costs and range from $150 to $500.
Florida Little Dog Rescue Details
3. Pet Alliance of Greater Orlando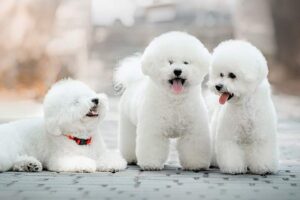 Founded in 1937 as the Orlando Humane Society, the Pet Alliance of Greater Orlando has grown to become one of Central Florida's largest and most well-known animal welfare organizations, serving all or parts of Orange, Seminole, Osceola, Brevard, Lake, and Volusia counties.
The Orlando Humane Society and the Humane Society of Seminole County merged in 2001 to form the SPCA of Central Florida to serve the region's animals better.
In addition, the leadership of the SPCA of Central Florida shifted in 2014 to change the organization's traditional position as a shelter by expanding its efforts beyond its physical boundaries.
They've been doing everything possible to make the world better for pets. The current mission of the Pet Alliance is to improve the quality of life for cats and dogs in the counties of Orange, Seminole, and Osceola in Florida.
They are Greater Orlando's "go-to" specialists and do much good for pets and their owners. They aim to be the industry standard in pet care and veterinary medicine while being compassionate and knowledgeable.
They have a wide range of animals available for adoption at any given time, so you will likely find a Bichon Frise in their care. Adoption fees range from $75 to $350 for dogs ages 7 and under. Moreover, you can adopt older dogs or dogs with special care needs for zero adoption fee.
Pet Alliance of Greater Orlando Rescue Details
4. Doghouse Rescue Academy & Education
Doghouse Rescue is a non-profit organization in Fort Meyers that takes in abused and abandoned dogs and prepares them for adoption. Along with their rehoming initiative, they also hold events to educate the public about responsible dog ownership.
They hope to reduce dog abandonment by educating the public about the importance of responsible dog ownership and the resources needed to achieve it. Visitors to their website can donate to or join the rescue effort.
The organization operates a foster-based canine rescue with a unique adoption process; people wishing to adopt a dog must submit an online application, after which they are contacted for an interview by the rescue organization.
Once applicants are shortlisted for adoption, they are matched with a dog. The adopter can keep the dog with them for 14 days on a trial basis. If you and your dog hit it off, you pay the adoption fee after 14-days and sign the adoption contract.
However, if you don't get along with the dog, you can return it after 14 days and look for another one. Their adoption fees range from $150 to $300 and vary according to the dog's breed, age, special requirements, etc.
Doghouse Rescue Academy & Education Rescue Details
5. Milo's Dog Rescue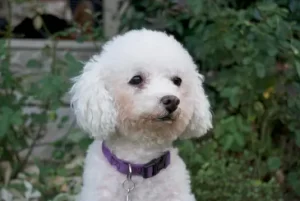 Milo's Dog Rescue is the last on our list of best Bichon Frise rescues in Florida. Milo's Dog Rescue is a no-kill shelter in South Florida that accepts neglected or abandoned dogs of all breeds, including Bichon Frise.
Its adoption method includes a rigorous application, reference verification, and a home visit by a volunteer. In addition, you will be able to take your new pet home after a suitable match has been established. At Milo's Dog Rescue, adoption fees vary from dog to dog, and you can get an exact figure when you choose your puppy.
Milo's Dog Rescue Details
Choosing a Bichon Frise Rescue Shelter in Florida
Although there are no Bichon Frise rescues in Florida, a wide range of all-breed or traditional rescue organizations can help you find a Bichon Frise for adoption. How do you know which organization to choose? Learn everything you can about the adoption agency; specifically, research how a company operates and its adoption procedure.
In addition, ask the following questions:
Is it a breed-specific or an all-breed rescue? It's better to adopt from a rescue that specializes in saving and rehoming one dog breed. However, if you are looking for a rare breed, it's worthwhile to consider all-breed rescues to expand your options.
Do they have an easy or lengthy adoption process? Some rescues have a rigorous vetting process that can take several days, while others let you adopt the dog on the same day. Adoption procedures and policies differ greatly between municipal shelters; many rescues follow the first-come, first-served basis policy, especially if you have specific requirements for the animal's age or breed. While all methods are okay, you need to find out your preference.
What's included in the adoption fee? Are the dogs vaccinated? Groomed? Spayed or neutered? Microchipped? Do you get a dog food starter pack, leash, collar, and other amenities?
Related: Bichon Frise vs. Maltipoo Dog Breed Comparison.
More Information About Bichon Frises in Florida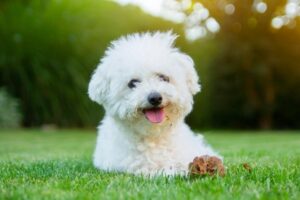 Bichon Frise (pronounced BE-shon Free-ZAY) lives up to its aristocratic French name. This snow-white dog is lovely, delicate, and hypoallergenic. A bichon will never weigh more than 18 pounds, so they are perfectly content to live with its owners in either an apartment or a house.
A purebred Bichon Frise can melt your heart at first sight. Bichons can weigh 12 to 18 pounds and stand 9.5 to 11.5 inches tall. Their eyes and nostrils are always black, and they have white fur.
While there is no such thing as a hypoallergenic dog, due to her low-shedding coat and lack of drooling habits, a Bichon Frise may be an excellent choice for those who suffer from allergies.
Related: Best Shampoos For a Bichon Frise.
Conclusion For The "Best Bichon Frise Rescues in Florida"
Contrary to popular assumption, most dogs who wind up in shelters are there because of a significant change in their owner's lifestyle or a lack of training and awareness on the owner's side. Therefore, most of the rescued Bichon Frise dogs are well-behaved and healthy dogs in need of a loving home.
Rescuing pets is one of the most satisfying things you can do in your life. Not only will you save a life, but you'll also make a new best friend with whom you may spend many happy years. Have fun and good luck with your hunt.
For more guides similar to this list of Bichon Frise rescues in Florida, you can check out these other dog rescue shelter recommendations from our team:
Before you adopt a Bichon Frise companion from a rescue shelter in Florida, you can learn more about this dog breed by watching "10 Things Only Bichon Frise Dog Owners Understand" down below: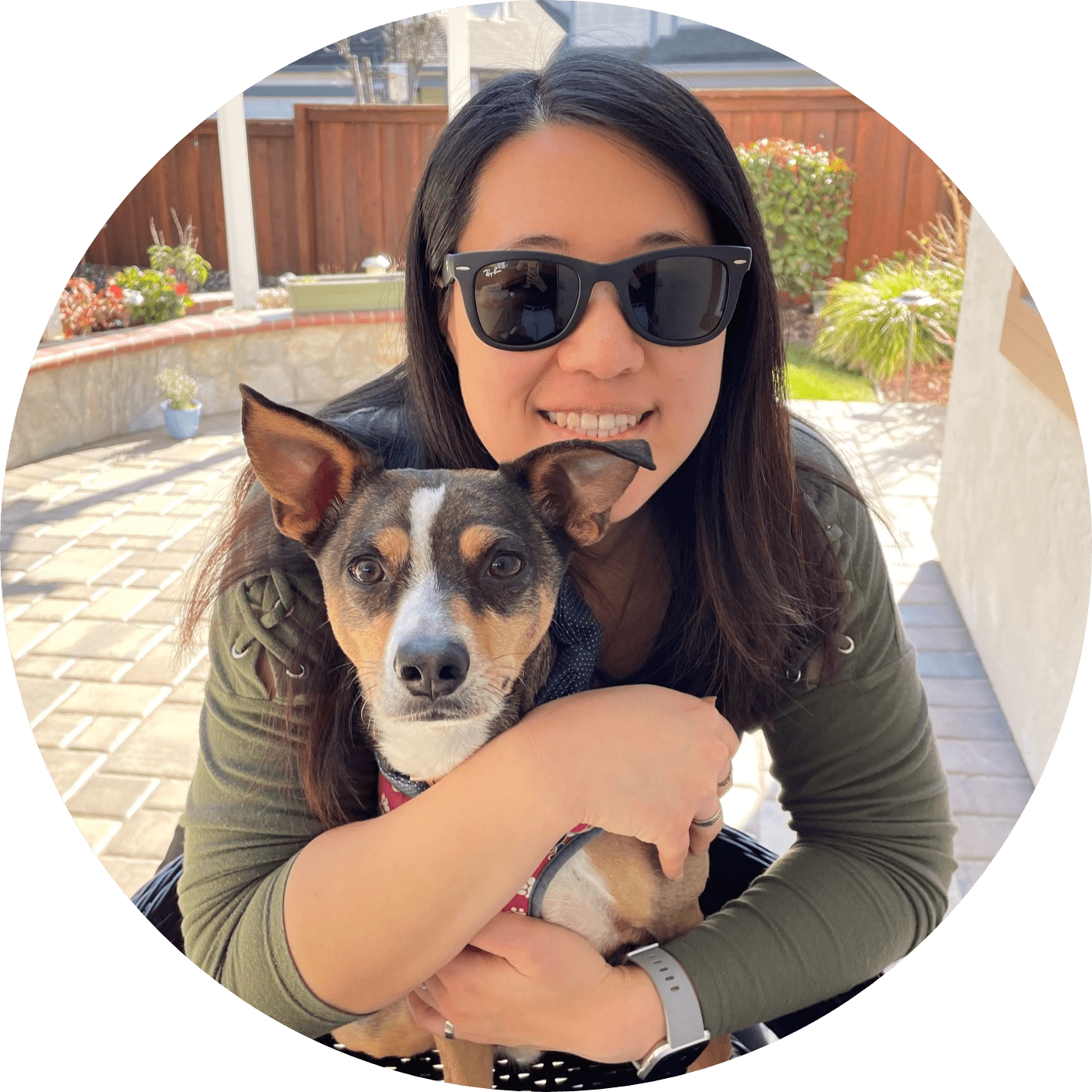 Dr. Sabrina Kong graduated from the Royal Veterinary College in England in 2016 and has been working at a small animal clinic in Northern California since then. She grew up in the Bay Area and got her bachelor's degree from Cal Poly San Luis Obispo. She also became a Certified Canine Rehabilitation Practitioner through a program at the University of Tennessee.
When she isn't in the clinic taking care of her four-legged patients, she enjoys traveling and trying new foods with her friends and her three-legged dog, Apollo. She adopted Apollo from her clinic when he was a puppy with numerous health issues. Dr. Kong truly cares about taking care of animals.