Chihuahua rescues in Florida need your help! There are hundreds of chihuahua puppies, dogs, and seniors that are placed in shelter care each year, and it's usually not the dog's fault! Maybe the dog barked too much for the owner's liking, or maybe the chihuahua was left behind in a divorce. A little chihuahua may have gotten lost, and wasn't tagged or microchipped. As you can see, there are quite a few reasons that these lovable little pups need homes!
We're here to assist you as you look for a Florida chihuahua rescue near you. We've put together a list of the best, more reputable kennels in the Sunshine State so you can begin on the path to dog ownership. Check them out, visit the shelter, and fill out your application to start on your way to giving a deserving dog a second chance at a happy life.
Here are the top five chihuahua rescues in Florida.
Before you scroll down this list of Chihuahua rescues in Florida, you can check out these other dog rescue shelter recommendations from  our team at We Love Doodles: Best Boston Terrier Rescues in Florida and Best Border Collie Rescues in Florida.
Find a Chihuahua Rescue Shelter Near Me in Florida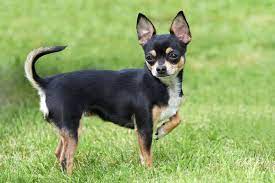 The team at We Love Doodles has put together this list of the top chihuahua rescues in Florida to help you find a little dog that will be your fur-ever friend!
Chihuahua Product Recommendations: Best Dehydrated Dog Foods and Best Puppy Flea Shampoos.
1. Limbo Chihuahuas
Limbo Chihuahuas is one of Florida's most popular and highly reputable Chihuahua rescues. This rescue organization consists of dog-loving volunteers committed to rescuing this small dog breed and giving it a better life. It is a 100 percent foster-based rescue program with foster homes across the state.
Limbo doesn't have a central location. Rescued dogs are fostered in private homes where they are socialized, loved, and trained. The dogs are in loving foster homes where they receive all the care and attention they deserve. Caring for and raising these dogs in foster homes enables the organization to study and understand their behaviors.
The team at Limbo is careful about who goes home with their dogs, so they study them closely to ensure they are paired with the right family. Their goal is to ensure every adoption is a happy, successful, and forever placement. All rescued dogs are given the appropriate medical care they need.
In addition to treating them for various conditions, the organization ensures they are all up-to-date on age-appropriate vaccines and dewormed. They also give them flea and heartworm preventatives, ensuring they are 100 percent healthy and sound before adopting them.
Limbo offers post-adoption assistance, meaning they assist with health and training issues, providing you with all the guidance and support you need to raise your adopted Chihuahua successfully.
Limbo rescues dogs from shelters, streets, and animal welfare centers. They are also open to owner-surrendered Chihuahuas, as their goal is to reduce the number of Chihuahuas in shelters or on the streets. This pet rescue organization is located in South Pasadena, but it has foster homes across the state and serves other neighboring states.
Limbo Chihuahuas Details
2. Chihuahua Rescue
If you are looking for a reputable rescue organization to adopt a Chihuahua, Chihuahua Rescue is one of the best options to consider. Dedicated to rescuing only this breed, Chihuahua Rescue has a lot of love and passion for Chihuahuas and is willing to go the extra mile for them.
Chihuahua Rescue does not physically rescue these dogs; they publicize Chihuahuas who need a new home or rescue. Dozens of Chihuahuas die daily because they do not have a home to go to, and this organization aims to fix that by finding a perfect home for these pets. They have hundreds of Chihuahuas waiting to be adopted.
These dogs are from various individuals and organizations. They are available in various colors, sizes, and ages. There are listings from various cities and counties in Florida. You can find more information about the dogs when you select an option. Chihuahua Rescue is passionate about these dogs and will do everything possible to ensure they find the right homes.
They created this platform to publicize ready-to-adopt Chihuahuas and save them from being euthanized. One unique thing about this platform is that it scrutinizes all listings. They verify that the sellers and real and available. You can always count on them for adoptable Chihuahuas. Browse through the list and find a Chihuahua that needs a home close to you.
Chihuahua Rescue Details
3. Florida Little Dog Rescue
Florida Little Dog Rescue focuses on rescuing, rehabilitating, and rehoming small dog breeds, including Chihuahuas. They have united hundreds of Chihuahuas with various families across the state and beyond. The organization has been in the business of saving small dogs from euthanasia since 2009.
Florida Little Dog Rescue runs a foster-based rescue program. They're run and managed by volunteers who have opened their hearts to these dogs, ensuring they have the best life possible.
The dogs are well-cared for in their foster homes, receiving lots of love, care, and attention. All their medical, physical, and emotional needs are met in their foster homes. The organization covers the costs of grooming, vetting, and medications in their foster homes.
Florida Little Dog Rescue saves and rehabilitates abused, unwanted, and abandoned small dog breeds. They rescue these dogs and cater to their medical needs before placing them in homes. All dogs are behavior and temperament-assessed before adoption. The organization only releases the dogs to responsible and loving homes to live their lives as cherished family members.
The rescue ensures that dogs are altered, heartworm tested, vaccinated, and vet-checked before adoption. Medical conditions will be disclosed to you before you adopt! You can also be sure that your pup will be socialized before joining your family.
All dogs are fostered in a home environment, allowing them to evaluate their temperament and behavior issues personally. They learn how the dogs interact with other dogs and humans, making it easy to know the type of family/home best suited for them.
Florida Little Dog Rescue Details
4. Milo's Dog Rescue of South Florida
Milo's Dog Rescue of South Florida is a non-profit pet rescue organization based in South Florida. This rescue organization rescues all dog breeds, including Chihuahuas. You can rely on them for puppy and adult Chihuahuas from various backgrounds.
Some of the dogs in this organization's care are surrendered by their owners for various reasons, including difficult family situations, health problems, financial issues, relocation, divorce, etc. Others have been abused, neglected, lost, or made their to Milo by good samaritans.
Milo's Dog Rescue of South Florida does not pay attention to the past of these dogs before taking them in. The organization rescues and rehabilitates the dogs regardless of where they come from or their health condition. They aim to save these pets from euthanasia and give them a second chance at a great life.
Every rescued dog immediately undergoes health screening. Any health conditions discovered are treated immediately. They have an extensive adoption process that helps them select only loving, responsible families for their dogs. All dogs are placed in foster homes, monitored, and studied.
They observe their temperament and behavior to know the type of families they are best suited for. The adoption process includes reference checks and a home visit. They understand that not every dog is a good match for every family, so they aim to provide the best possible matches for their dogs.
Milo's Dog Rescue of South Florida Details
5. North Florida Animal Rescue
North Florida Animal Rescue is another great place to adopt this dog breed. The ultimate mission of this pet rescue organization is to rescue, provide sanctuary, and rehome lost, abused and abandoned pets. They also aim to reduce euthanasia via innovative community programs and education.
Located on 108 acres in Wellborn, Florida, this pet rescue organization is dedicated to serving the community by providing comfort and medical support for cats and dogs in need. North Florida Animal Rescues believes it has a moral and ethical responsibility to ensure that all dogs in its care are treated compassionately, humanely, and respectfully.
They are a no-kill pet rescue organization committed to saving these pets regardless of age, health condition, or physical needs. They do not euthanize pets in their facility for poor health or space issues unless they suffer or have an untreatable, terminal illness. The organization is run by many dog-loving and friendly staff members who are always there to meet the unique needs of the rescued pets and yours.
North Florida Animal Rescue Details
Conclusion For The "Best Chihuahua Rescues in Florida"
Adopting a Chihuahua will save you a lot of money compared to buying a from a breeder. It costs about $300 to $500 to adopt a Chihuahua from most pet rescue organizations, while buying from a breeder often costs thousands. These pets are also vaccinated, dewormed, socialized, and trained, which would save you more money.
For more guides similar to this list of Chihuahua rescues in Florida, you can check out these other rescue shelter recommendations from our team:
Before you adopt a Chihuahua companion from a rescue shelter in Florida, you can learn more about this dog breed by watching "10 Facts About Chihuahuas You Need to Know" down below: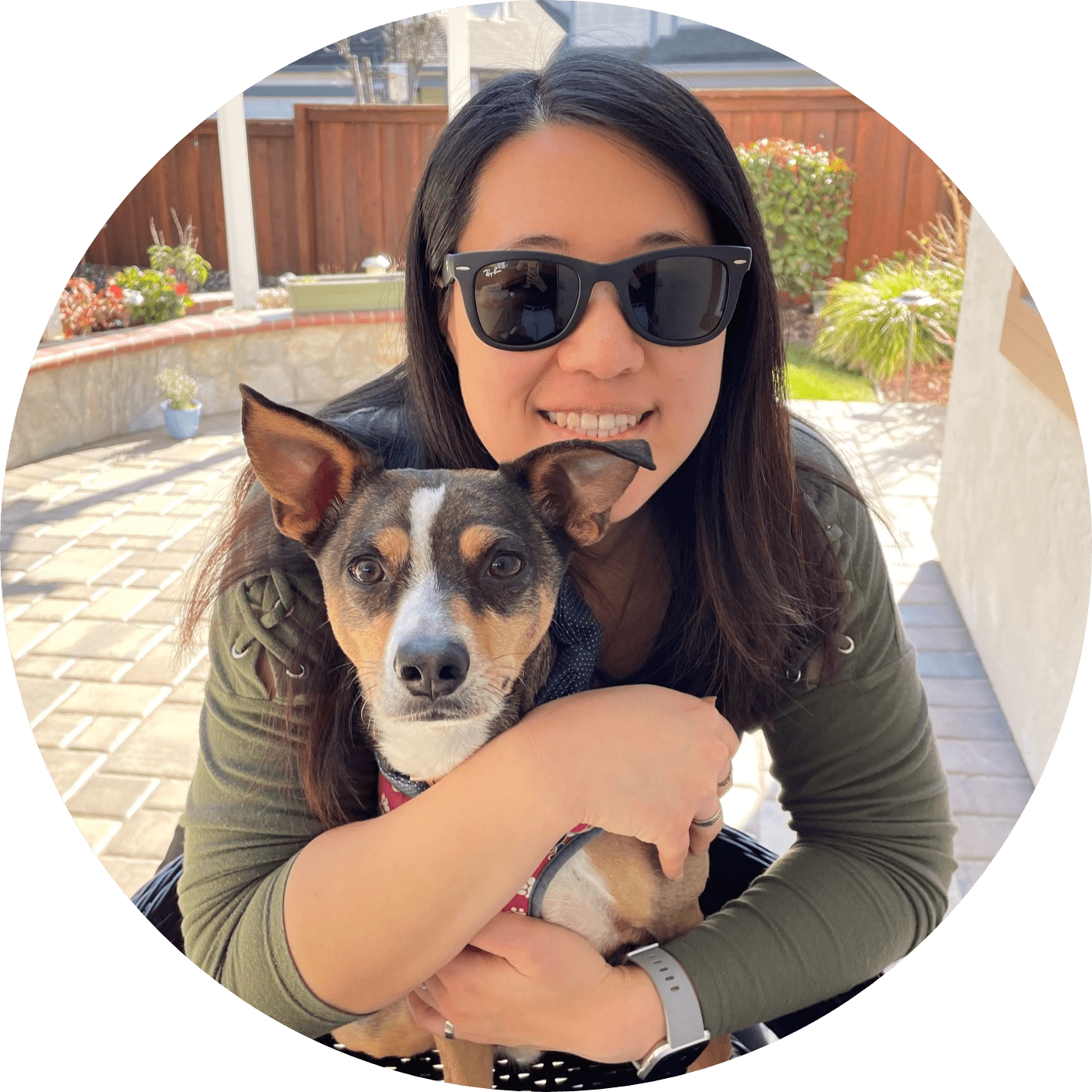 Dr. Sabrina Kong graduated from the Royal Veterinary College in England in 2016 and has been working at a small animal clinic in Northern California since then. She grew up in the Bay Area and got her bachelor's degree from Cal Poly San Luis Obispo. She also became a Certified Canine Rehabilitation Practitioner through a program at the University of Tennessee.
When she isn't in the clinic taking care of her four-legged patients, she enjoys traveling and trying new foods with her friends and her three-legged dog, Apollo. She adopted Apollo from her clinic when he was a puppy with numerous health issues. Dr. Kong truly cares about taking care of animals.