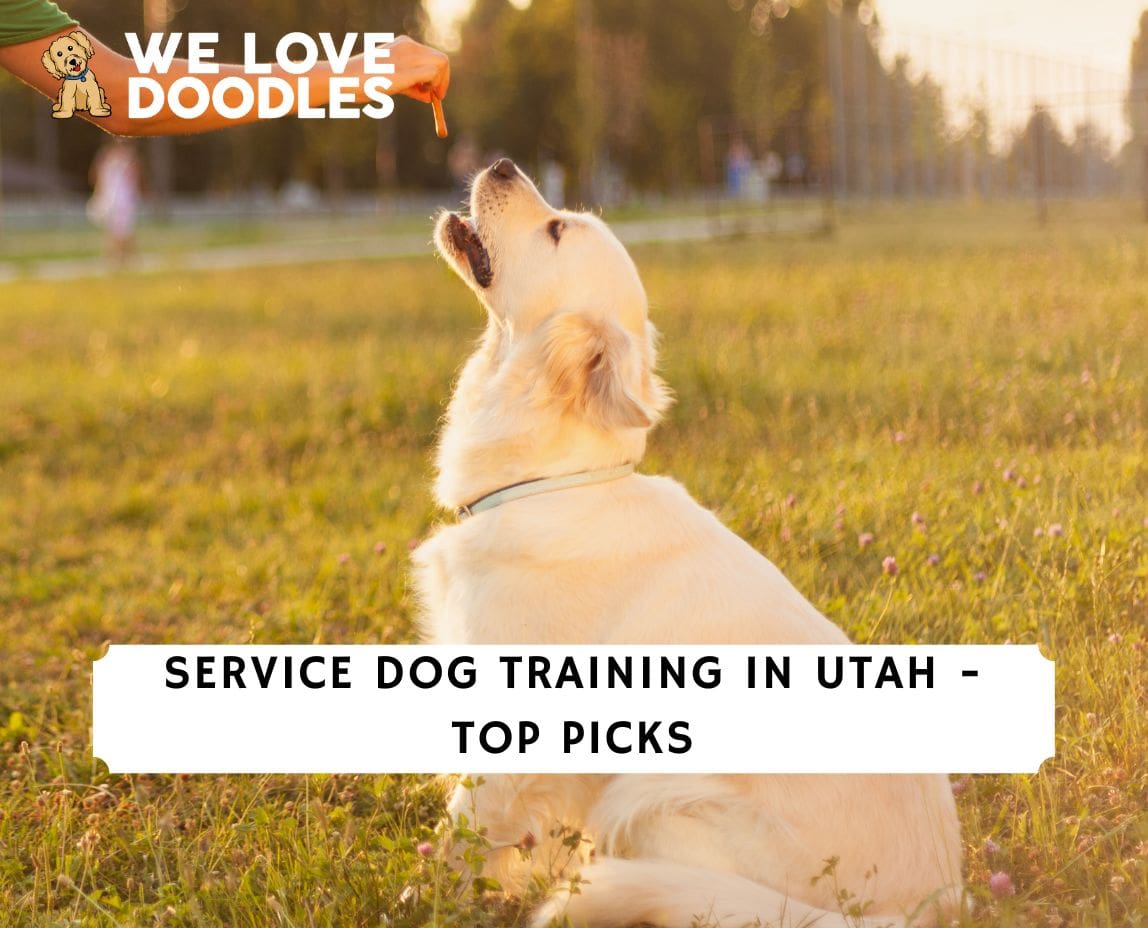 If you're searching for service dog training in Utah, you've come to the right place. Dogs have been working in partnership with us hoo-mans for thousands of years, from guarding our homes and protecting our livestock to helping us hunt.
Today, over 80 million service dogs across the United States continue the same tradition by helping the blind navigate, alerting us to incoming medical conditions, and assisting the mobility impaired with simple things like opening doors and pushing buttons.
There are many reasons to train service dogs, but the most crucial is that the dogs become working dogs trained to improve our lives, not simply pets. If you are looking at training a service dog in Utah, here are some of our favorite training centers.
Before you scroll down this list of service dog training in Utah, you can check out these other recommendations from our team at We Love Doodles: Service Dog Training in Colorado and Service Dog Training in California.
1. Molli Dogs Training LLC
This small but respectable training school in Utah Valley provides a reasonable price for an in-depth, in-person service dog training program. Molli, the company's head trainer, oversees the service dog division and has earned a remarkable reputation for her outstanding outcomes.
She has over 10 years of training expertise, much of it with service dogs, and is capable of preparing canines to aid with most mental and physical problems.
This center will assist you in training a high-quality service dog to meet your specific needs at a fraction of the cost of large organizations. They have over a decade of experience working with dogs, most of which have been devoted to service dog work. This is one of the most highly recommended Service Dog trainers in Utah Valley, with trainers from all over the state praising them as one of the best in the state.
Molli Dogs Training LLC Details
2. Utah K9 Training
Utah K9 Training is well-known for its high level of obedience in real-world situations. They also specialize in behavioral modification, nose work and detection, service and therapy dog certifications, and K9 tracking training. They will give your puppy the training they require to be a joyful part of your home and a valuable partner in everyday life.
Utah K9 Training is the idea of industry veteran Mike Seely, a former search and rescue trainer who has expanded into the assistance dog arena. With over 10 years of experience working closely with dogs, he has a talent for fostering trust and communication between animals and owners.
Mike's service dog program is completely tailored to each client's needs, whether to detect and warn about seizures and diabetes or help with mobility issues. An in-depth evaluation checks each dog carefully for the correct temperament for service dog training. If your puppy is suitable, Mike creates a training package that includes public access and at-home sessions.
Utah K9 Training Details
3. Skye's Dog Training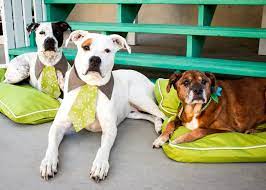 Skye's Dog Training specializes in working with clients to train Psychiatric Service Dogs for clients who have PTSD, depression, anxiety, and other conditions, as well as Autism Assistance Dogs for children and adults. Skye's Dog Training also provides training for Mobility Service Dogs and works with all sorts of service dogs to acquire great public access abilities, but may refer medical alert dogs to other trainers for specialized job work such as seizure and diabetic alert dogs.
The cost of training with Skye is a major advantage since she is one of the most renowned yet affordable in-person dog trainers in Utah. Attending group lessons will down the cost even more. However, Skye suggests at least a few private sessions for the best outcomes. Skye will consider dogs of any age, size, or breed for the program, and she will only accept dogs with the proper temperament. If yours does not qualify after the in-depth evaluation, she will assist you in selecting a suitable one.
Skye's Dog Training Details
4. Stevens Dog Training
Daniel Stevens is an animal lover from the bottom of his heart, mind, and soul. Established on April 4, 2014, Stevens Dog Training's mission is to help animals and their owners become true companions. His love of animals drives him to succeed in providing owners with affordable and accountable services for their cherished pets.
Daniel continues to learn about animals daily, even after graduating from college and having trained dogs for many years. This fuels his joy and motivates him to provide the best service dog training possible. Daniel is also a Certified Veterinary Assistant. He would be delighted to assist you and your pet with animal health issues and make the best recommendations for your specific situation.
The service dog program is adaptable and tailored to the client's specific requirements. While some animals may only require a brief training period, others may require years of preparation before they are ready for the task. Using an existing dog may be considered depending on the dog's temperament and the client's condition.
Stevens Dog Training Details
5. Dog Training Elite
Based in Sandy, UT, Dog Training Elite offers a variety of service dog training programs, each personalized to the individual's needs. Sandy dog trainers use efficient training techniques to improve a dog's aggressive and anxious behaviors. Dog Training Elite has created a highly successful in-home dog training program in Sandy, UT, that enables dog owners and their canines to collaborate, resulting in strong bonds and long-term obedience.
Their home dog training method is highly personalized and designed to instruct owners, coaching them to train their dogs in their home environment and small group settings alongside a professional dog trainer. They are adamant that empowering owners to be integral to the training experience is the key to long-term obedience and training.
Dog Training Elite Details
Choosing a Service Dog Training Center in Utah
When looking for a service dog training center, it is important to consider various factors: the services offered, the experience and qualifications of the trainers, the cost, and the location. It is also important to visit potential training centers and meet the trainers in person.
Some important questions to ask when selecting a training center include:
What methods will be used to train my dog?
How long will it take for my dog to complete the training?
What will follow-up support be available after my dog completes the training?
What is the cost?
Why Should You Train a Service Dog in Utah?
Service dogs can be trained to assist people with disabilities, including blindness, deafness, low vision, seizures, mental illness, diabetes, autism, and Post Traumatic Stress Disorder. Service dogs often help alert their handlers to an oncoming seizure or panic attack. They can also be trained to open doors for their handlers, pick up dropped objects, and perform other tasks that make life easier for the handler.
The Americans with Disabilities Act (ADA) requires that any business with a public entrance must allow service dogs in, even if the business has a no-pets policy. The ADA does not require businesses to provide food, water, or treats for service dogs, but many businesses do so out of the kindness of their hearts.
Related: Basic French Dog Commands and Basic Dutch Dog Commands.
What Exactly Makes a Good Service Dog in Utah?
Service dogs work hard to improve the quality of life for their partners by providing companionship, fetching items, or alerting handlers to danger. But how are these furry friends selected, and what goes into training them? Not just any dog can be a service dog.
However, there are specific traits that make for a good candidate. To become a service dog, the puppy must be obedient, social, and have a good temperament. They also need to be good with people, especially those who might be struggling or in pain.
Dogs that are good with children and elderly individuals tend to make the best service animals. They also have to be extraordinarily calm and able to function even with a multitude of distractions around. You can't have a seeing-eye dog dash after a squirrel or a mobility assistance dog lunge on the leash.
Related: Basic Spanish Dog Commands.
Conclusion For "Service Dog Training in Utah"
Service dog training is a long, rewarding journey you and your dog can embark on together. We hope this article has helped you select the perfect service dog training center in Utah for you and your puppy.
For more guides similar to this list of service dog training in Utah, you can check out these other recommendations from our team at We Love Doodles:
Before you bring your companion to dog service training in Utah, you can learn these tips and tricks by watching "Dog Training Fundamentals" down below: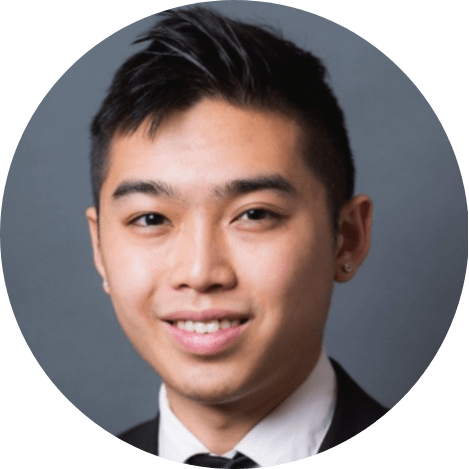 Andy is a full-time animal rescuer and owner of a toy doodle. When he's not saving dogs, Andy is one of our core writers and editors. He has been writing about dogs for over a decade. Andy joined our team because he believes that words are powerful tools that can change a dog's life for the better.
Why Trust We Love Doodles?
At We Love Doodles, we're a team of writers, veterinarians, and puppy trainers that love dogs. Our team of qualified experts researches and provides reliable information on a wide range of dog topics. Our reviews are based on customer feedback, hands-on testing, and in-depth analysis. We are fully transparent and honest to our community of dog owners and future owners.