Here's what you need to know if you're searching for service dog training in California. Dogs have been serving us hoo-mans for thousands of years since the first domesticated dogs guarded our lives and helped us hunt. Today, over 80 million service dogs are employed throughout the United States to carry on that same tradition.
Most people think that service dogs are just for people with disabilities, but that's not always the case. Guide dogs can help the blind or visually impaired navigate their surroundings, while hearing dogs can alert deaf individuals to crucial sounds.
Mobility dogs can assist individuals in wheelchairs, while medical alert dogs can warn their owners when an onset of a problem comes, such as a seizure or low blood sugar. Mental health service dogs can assist individuals with issues such as PTSD, OCD, and other severe mental conditions. For example, some service dogs can be trained to interrupt negative behaviors or remind a person to take their medication.
There are many reasons why someone might want to train a service dog, but the most important thing is that they can provide a service that helps their owner somehow. Service dogs are not just pet dogs. They are working dogs that have been carefully trained to perform specific tasks.
Before scrolling down this service dog training in California list, check out these other recommendations from our team at We Love Doodles: Best Poodle Rescues in California and Best Pomeranian Rescues in California.
Find a Service Dog Trainer in California
If you are looking at service dog training in California, we're happy to share some of our favorites.
Dog Product Recommendations: Best No Spill Dog Water Bowls and Best Dog Shampoos For Shedding.
1. California Service Dog Academy
The California Service Dog Academy (CSDA) is a non-profit organization committed to breeding, training, and delivering service dogs to people who need them. With their canines, CSDA is committed to adopting positive reinforcement training methods.
Founders Matt and Rebecca are used to assisting dogs of all sizes and breeds with training and behavioral concerns. When they began talking to people who wanted service dogs, they quickly realized that the demand for good dogs much outstripped the supply.
As they counseled clients interested in "owner-trained service dogs," Matt and Rebecca worked with all selection, evaluation, and training elements of puppies and dogs for service work. As a result of their work with clients and the sometimes long and painful process of locating a dog, they formed CSDA to provide appropriate canines to people who truly need them.
California Service Dog Academy Details
2. Gold Country K9 services
Through Gold Country Companion Resort & Training Center, Inc., Gold Country K9 Services offers many services, including boarding and training for both pet and working dogs. They also breed, produce, and train working line German Shepherds for a range of "occupations," such as police work, search and rescue, nose work, therapy, and various AKC events. They provide a complete package for anyone who wants to obtain or train a certified service dog independently.
Available both online and in-person, they also provide training for anyone interested in training Therapy Dogs, Emotional Support Dogs, and service dogs training. Private consultations, obedience classes, behavior modification, a single class for non-reactive dogs, growl class, excellent dog class, reactive pet program, tricks, and rally are among the services offered by Gold Country K9.
Gold Country K9 Services Details
3. Little Angels Service Dogs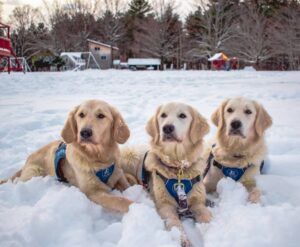 Little Angels Service Canines is a charity organization and (501c3) business that partners service dogs with people with disabilities all across the US. They are committed to giving high-quality pets to help their clients in their everyday life. Little Angels Service Dogs lives and works on the slogan "Changing Lives, One Dog at a Time."
They think that dogs have an intrinsic power to change people's perspectives on life — both physically and intellectually. Their purpose is to seize that intrinsic ability and educate dogs on how to utilize it to empower and offer freedom to our disadvantaged beneficiaries, who would otherwise be utterly reliant on others.
They are continuously astounded by what a dog can accomplish, and they believe that all impairments deserve the opportunity to be aided by a canine. They don't feel one impairment is more important than another. Therefore whether the disability is hidden or evident, a dog can make it easier.
They accept people with disabilities and train and deploy fully-trained service dogs to them. Their training methods adhere to high standards, such as those set forth by Assistance Dogs International (A.D.I.). They're now an ADI-accredited company, and these standards ensure that the disabled person receives more assistance and the dog's quality of life and the safety of others in the community.
Little Angels Service Dogs Details
4. Tender Loving Canines Assistance Dogs, Inc.
Tender Loving Canines is a non-profit organization of service dog trainers committed to autistic and wounded veterans. For more than 15 years, TLCAD's volunteer trainers have helped scores of people in San Diego County build bridges to independence.
Tender Loving Canines Assistance Dogs is an Assistance Canines International (ACI) accredited organization that trains dogs to match the specific requirements of each individual, resulting in a 96% placement success rate. To satisfy the increased need for service dogs, TLCAD collaborates with people, correctional institutions, and dog rescue groups to train service dogs.
Their purpose is to change people's lives through service dogs. Their team of professional trainers provides a range of training programs such as group obedience classes, personalized in-home behavior modification and training, group day training, a canine academy, and board and train.
Tender Loving Canines Assistance Dogs, Inc. Details
5. Canine Support Teams Inc.
The last on our service dog training in California list is "Canine Support Teams." Canine Support Teams is a service dog organization that holds its service dogs to the highest training standards, conduct, temperament, and health. At every level of training, all of their trainers are devoted to the compassionate treatment of their dogs.
CST service dogs are individually trained to perform tasks for people with disabilities, such as retrieving items, flicking switches, opening and closing doors, and barking for help in emergencies. All canines admitted into the training program must pass health and temperament examinations.
These dogs are either CST breeding program dogs, given by private breeders, or rescued from various shelters and rescues. The qualifying criteria are quite stringent for each dog. Service dogs that finish their program and are placed with a disabled client are really at the pinnacle of their profession.
Canine Support Teams Inc. Details
Why Should You Train a Service Dog in California?
Many think that service dogs are for people with disabilities, but they are more than that. Medical alert dogs can also warn when a health issue such as a seizure or low blood sugar is coming, and some dogs are trained even to sniff out and detect serious diseases such as cancer. Mobility dogs can assist the physically disabled by retrieving items, pulling off clothes, flicking switches, opening, and closing doors, and walking with or beside a wheelchair.
A service dog is not an emotional support dog. An emotional support dog is a type of assistance dog specifically trained to help people with psychiatric disabilities, such as depression, anxiety, and bipolar disorder. Emotional support dogs are not specifically trained to perform the tasks guide dogs or service dogs are. Their sole purpose is to provide their handler with comfort and support by being there as a companion.
What is Service Dog Training in California Like?
The first step in training a service dog is to identify what tasks the dog will be performing. This can range from assisting people with mobility limitations to providing guide services to the visually impaired. Once the tasks have been identified, the handler and dog begin working on basic obedience commands like sit, stay, come, down, and heel.
After the dog has a good grasp of obedience, they will begin learning how to perform the tasks they have been assigned. For example, a service dog for a person with a physical disability may be trained to help them with everyday activities such as opening doors and picking up dropped items. Medical alert dogs are trained to recognize the signs of a medical emergency.
This may include recognizing the sound of an alarm, the scent of blood sugar fluctuations, or changes in body language that indicate a seizure is happening. The final step in training is to put all the pieces together and have the dog complete a real-world task. This could be something as simple as crossing a busy street with a blindfolded handler or getting help from a stranger when the handler cannot do so themselves.
Conclusion For "Service Dog Training in California"
Service dog training is not a quick fix but a long, often challenging journey, making selecting a training center even more crucial. We hope that our favorite centers become yours too. All the best to you and your service dog journey.
For more guides similar to this service dog training in California list, you can check out:
Before you connect with a service dog trainer from California, you can learn some tricks for your companion by watching "6 Impressive Dog Tricks That Are Easier Than You Think" down below: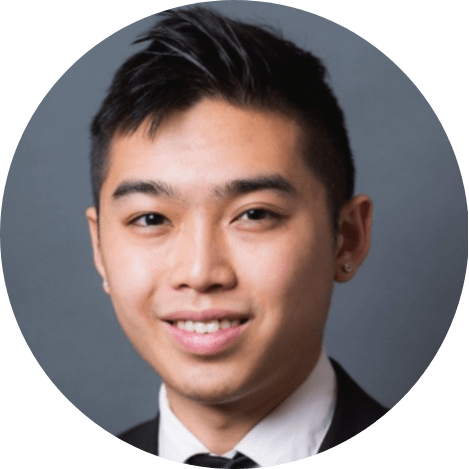 Andy is a full-time animal rescuer and owner of a toy doodle. When he's not saving dogs, Andy is one of our core writers and editors. He has been writing about dogs for over a decade. Andy joined our team because he believes that words are powerful tools that can change a dog's life for the better.
Why Trust We Love Doodles?
At We Love Doodles, we're a team of writers, veterinarians, and puppy trainers that love dogs. Our team of qualified experts researches and provides reliable information on a wide range of dog topics. Our reviews are based on customer feedback, hands-on testing, and in-depth analysis. We are fully transparent and honest to our community of dog owners and future owners.