Here's what you need to know if you're searching for service dog training in Colorado for your companion. Dogs and humans have been working in partnership since the very first civilizations. Today, that wonderful partnership can still be found in over 80 million service dogs employed all over the United States.
Service dogs are working dogs specifically trained to perform various tasks such as helping people with disabilities, alerting owners with a medical condition, or providing emotional support for people with mental health issues. A service dog is not an emotional support dog.
An emotional support dog is a type of assistance dog specifically trained to help people with psychiatric disabilities, such as depression, anxiety, and bipolar disorder. Emotional support dogs are not specifically trained to perform the tasks guide dogs or service dogs are. Their sole purpose is to provide their handler with comfort and support by being there as a companion.
Before scrolling down to find service dog training in Colorado, check out these other recommendations from our team at We Love Doodles: Best Poodle Rescues in Colorado and Best Husky Rescues in Colorado.
Find a Service Dog Trainer in Colorado
We got your back if you are looking at service dog training in Colorado. Here are some of our favorites.
Dog Product Recommendations: Best Soft Dry Dog Foods and Best Quiet Dog Clippers.
1. Service Dog Training School International
Service Dog Training School International provides a variety of training courses for service dogs concentrating on general service dogs, psychiatric service dogs, medical alert dogs. The training employed in these programs is purely positive reinforcement-based.
Each session is different in price and includes a different number of training modules and videos. However, each session includes one-on-one help and is available to you for two years from the moment you purchase it, allowing you to work at your speed.
Following a training session, you will be expected to complete an assignment to demonstrate that you and your dog have mastered the techniques taught. Some projects will need you to capture photos or films that will be graded. You will receive a certificate detailing the tasks your dog has been taught once you have completed all assignments and exams.
Service Dog Training School International Details
2. Victory Service Dogs, Inc.
In reaction to the shockingly high suicide rates among veterans, Army veteran Steve Corey was driven to action in 2015. He understood what a difference a service dog could make in a person's life and had seen them suggested to veterans returning to civilian life after serving in the military.
The difficulty was that most service dog groups had waitlists of many years, stringent standards, and plans beyond reach for someone on a low budget. Victory Service Dogs was founded to address these challenges, and it is a registered 501(C)(3) non-profit, bringing free service dog training to all.
Steve also intended to develop a hands-on program where their clients would be involved in the training process. Clients and their service dog candidates study basic and advanced obedience in weekly courses with a certified dog trainer to prepare the dogs for service work suited to their handler's needs.
These veteran-dog teams participate in certified training together, strengthening their bond while providing access to a secure and welcoming community that encourages companionship and friendship.
Victory Service Dogs, Inc Details
3. US Service Animals Online Training
US Service Animals Online Training, the industry leader in virtual training, provides you with everything you need to teach your dog to be a service dog from the comfort of your own home. The six-module program consists of 12 easy-to-follow videos that outline cutting-edge animal behavior theories and how they apply to your four-legged friend.
In contrast to other online programs, you will receive personalized attention from a professional service dog trainer throughout the course. The comprehensive program teaches your pet to help people with disabilities such as blindness, hearing loss, diabetes, mobility issues, and epilepsy. There are no breed or size limits, and you will receive a certificate at the end.
You can also purchase an optional service vest, collar, collar tag, and leash. This leading Colorado service training center employs positive reinforcement-based training methods to strengthen the link between dogs and their owners. This facility's trainers utilize ethical, non-intrusive approaches to help dogs become better companions and partners.
US Service Animals Online Training Details
4. K9to5 Dog Services
Christine Kelly, the chief trainer of K9to5, has suffered from depression and anxiety, leading her to specialize in training her service dog. Kelly's dog training methods are centered on positive reinforcement, and she only utilizes force-free approaches to build a solid link between dog and owner. Various prerequisites must be met before K9to5 can train your dog to be a service dog.
The dog must be two years old and cannot be shy, aggressive, or resource-guarding. Kelly exclusively works with clients with a proven mental or physical handicap to train service dogs. Assistance dogs are life-changing. A PTSD psychiatric service dog can help interrupt the automatic reaction, whether panic, anger, fear, or disassociation.
Balance, bracing, and awareness can all benefit from the assistance of a mobility dog. Private consultations, obedience classes, behavior modification, a single class for non-reactive dogs, growl class, excellent dog class, reactive pet program, tricks, and rally are among the services offered by K9to5.
K9to5 Dog Services Details
5. Faithfully K9: Service Dog and Dog Training
Tanya, a talented incentive and conventional trainer, owns and operates this dog training center in Denver. Tanya has worked with pets of different types and sizes, solving behavioral issues such as aggressiveness, fear, and anxiety. She started her adventure at the Colorado Humane Society, where she saw that pets with behavioral difficulties were always the first to be surrendered and the last to be adopted.
She received her training from top trainers in Denver and eventually accepted a full-time training position at the Denver Humane Society's Animal Behavior Department. Puppy training, basic obedience, advanced obedience, behavior training, and board and train options are all available via Pavlov Dog Training.
Puppy training starts at $549, behavior programs at $599, and board and train options range from $2,400 to $3,600. Before attending training at this institution, all pets must be properly vaccinated. Tanya only accepts three pets at a time for her board and train program.
Faithfully K9 Details
Website: Faithfully K9
Address / Location: The Village at Aspen Park, 25587 Conifer Rd Unit 105 #129, Conifer, CO 80433
Phone Number: (970) 591-3205
6. Guardian Service Dogs
The last service dog training in Colorado on our list is "Guardian Service Dogs." Guardian Service Canines is dedicated to aiding people with disabilities in becoming owner-trainers of their service dogs. While this charity primarily aids veterans, it also assists non-military individuals with disabilities.
If you have your dog and it meets the Guardian Service Dogs guidelines, it can be trained to be a service dog. Otherwise, they will help you find a puppy through a breeder or a rescue. Due to the high expense of training a service dog, Guardian Service Dogs has partnered with many organizations to grant scholarships to owner-trainers.
Trainers who participate in their program learn not only how to "use" their Service Dog but also how and why their dog behaves the way it does and how to deal with various scenarios with their dog in real-life settings. Each handler will also learn about service dogs' rules and what to do if an issue arises. This alone can assist a person utilizing a service dog, especially those with PTSD, avoid unnecessary stress.
Guardian Service Dogs Details
What to Look For From a Dog Trainer in Colorado
Service dog training is a long, detailed process that can take several months, if not years, to complete. It is important to develop a strong bond between handler and dog during this time, as they will work closely for an extended period. While many reputable organizations offer service dog training, not all are created equal, so take the time to find one that will best meet your needs.
Here are some things to consider when making your decision:
The cost of training: Service dog training can be expensive, so it's important to find a training center that fits within your budget.
The type of training offered: Some service dog training centers specialize in specific types of dogs, such as guide dogs or hearing dogs. Others offer a more general approach to training.
The training center's location: Some service dog training centers are located in rural areas, while others are located in cities. If you're not able to travel or don't want to leave your home, be sure to choose a training center close to you.
The length of the training program: Service dog training programs can vary in length, from a few weeks to several months. Choose the program that best suits your needs.
The training methods used: Some service dog training centers use positive reinforcement, while others use more traditional methods, such as punishment and coercion, strictly a no-no.
The experience of the trainers: It's important to choose a service dog training center with experienced and knowledgeable trainers. Ask around or do some research online to find out more about the trainers at each center.
Conclusion For "Service Dog Training in Colorado"
We hope this list helped you find the right service dog training in Colorado for your companion. If you have any questions for any of the Colorado dog trainers, feel free to reach out to them with the details we provided.
For more guides similar to this service dog training in Colorado list, you can check out:
Before you find service dog training in Colorado, you can learn these dog training tricks by watching "6 Impressive Dog Tricks That Are Easier Than You Think" down below: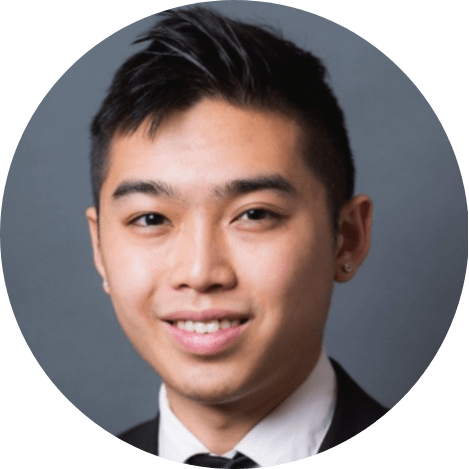 Andy is a full-time animal rescuer and owner of a toy doodle. When he's not saving dogs, Andy is one of our core writers and editors. He has been writing about dogs for over a decade. Andy joined our team because he believes that words are powerful tools that can change a dog's life for the better.
Why Trust We Love Doodles?
At We Love Doodles, we're a team of writers, veterinarians, and puppy trainers that love dogs. Our team of qualified experts researches and provides reliable information on a wide range of dog topics. Our reviews are based on customer feedback, hands-on testing, and in-depth analysis. We are fully transparent and honest to our community of dog owners and future owners.