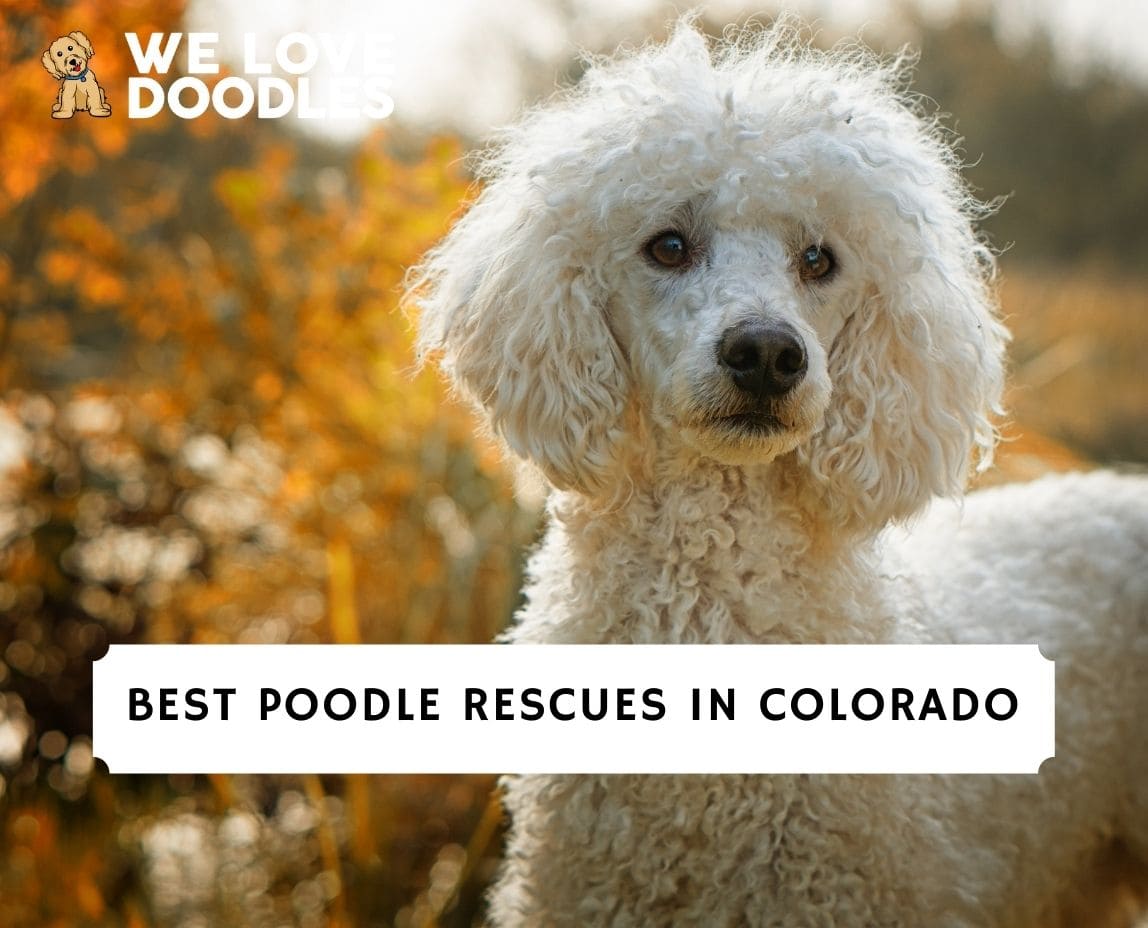 Here's what you need to know if you're searching for the best Poodle rescues in Colorado. Poodles are one of the friendliest and most adorable dog breeds out there. According to AKC, Poodles are one of the most intelligent breeds today.
Many people also love these dogs because of their outstanding trainability. Adopting one is an excellent way of giving an existing pet a second chance if you are in the market for a new canine friend. This article will list the best Poodles rescues in Colorado to adopt this breed.
Before scrolling down this list of Poodle rescues in Colorado, check out these other recommendations from our team at We Love Doodles: Best Husky Rescues in Colorado and Best Great Dane Rescues in Colorado.
Find a Poodle Rescue Near Me in Colorado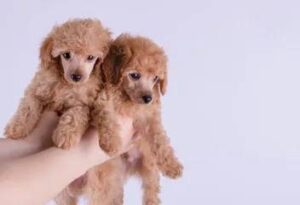 Our list comprises dog rescues committed to rescuing and providing better lives for these pets. These pet rescues also ensure the dogs are healthy, happy, and well-socialized before adopting them. Read on to see our top recommendations.
Poodle Product Recommendations: Best Conditioner For Poodles and Best Scissors For Poodles.
1. PAWS for Life
PAWS for Life is an animal welfare and protection society that caters to the needs of different dogs in need of shelter. This organization rescues Poodles, Poodle mixes, and other dog breeds. The mission of this pet rescue is to help unwanted and lost pets and find new, good homes for them.
Eight individuals who saw the need to help unwanted, abused, and abandoned dogs started this organization in 1978. The organization started with a foster home system but later built a shelter facility to accommodate their rescued dogs. They also help return lost pets to their owners whenever possible.
PAWS has a unique adoption process that requires you to bring your entire family before adopting a dog. All potential adopters are required to visit the shelter and dogs in person. You have to go along with your whole family, including dogs, to meet the new potential family member. They also conduct home checks to ensure your home is safe and friendly to dogs.
Depending on the activity level and size of the dog you want to adopt, you would be required to have a fenced yard. Nevertheless, since the activity level of poodles is moderate, you can adopt them from this breeder without having a fenced yard. All the dogs under PAWS' care are up-to-date on vaccines.
This pet rescue also spays/neuters their dogs before leaving the shelter. They have a spacious shelter, providing enough room for all pets to run and play around. You can browse their website to see a list of available dogs. However, they do not always upload the pictures and details of all the available dogs on their website, so you can call or visit the shelter for more information.
The shelter is open from Thursday to Monday (12 to 5 PM). Being a non-profit organization, PAWS depends on donations and adoption fees. One of the best ways to support them is by adopting their pets. They also have an Amazon Wish List and affiliation with Amazon Smiles.
PAWS for Life Details
2. Retriever Rescue of Colorado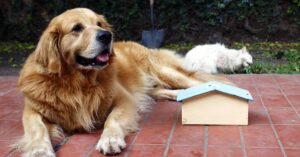 Next up, we have Retriever Rescue of Colorado. This pet rescue has both Poodles and Poodle mixes for adoption. RRoC believes that all dogs deserve a loving, safe, and caring home. Its mission is to rescue neglected, unwanted, and abandoned dogs and give them a better life.
This pet rescue started with different retrievers, including Labrador Retrievers, Golden Retrievers, Flat-Coated Retrievers, Nova Scotia Duck Tolling Retrievers, Chesapeake Bay Retrievers, and Curly Coated Retrievers. However, they later added other breeds, such as Poodles, to the mix.
This organization runs a foster-based program, so all the dogs are placed in foster homes before adoption. RRoC is recognized for providing these pets with promising and safe second chances while awaiting adoption. These dogs are exposed to many things in their foster homes, including social development.
A few volunteers came together to create RRoC in 2006. After adopting your new fur friend from this pet rescue, you do not have to worry about housebreaking and basic commands, as RRoC provides training for its dogs. They also expose them to kids, cats, and other dogs.
Since then, this pet rescue has saved and adopted thousands of dogs. They stand out from many pet rescues in the state because they do not just save these pets but also cater to their unique medical needs. They provide medical care and surgery for dogs needing them.
In addition to teaching your dog some basic commands, this organization has advanced dog training resources. You can access their training materials to teach your dog new tricks and commands at home. You will have access to the complete medical report of your new canine, ensuring you go home with a healthy dog.
Retriever Rescue of Colorado Details
3. Animal Rescue of the Rockies
Animal Rescue of the Rockies is another Colorado-based rescue organization that provides better living conditions for pets. A group of friends started this non-profit organization in 2003 to provide an alternative to shelter homes for pets. Since its emergence, ARR has rescued and provided permanent homes for more than 10,000 pets.
ARR works with foster homes to give these dogs a chance to live and socialize in a home environment. They rescue both cats and dogs, helping them find their forever homes. The love and attention they provide these pets with make it easy and quick to transition to their new homes. In addition to caring for them, ARR provides these dogs with the medical and dental care they need.
The pet rescue has an in-house vet that runs a complete health check on the rescued pets before adding them to their foster homes. They prioritize the health of these dogs, ensuring they get dewormed, warm protection, and up-to-date vaccination. This organization also works with other dog rescue groups in Colorado and neighboring states.
They help other groups with fostering, adoptions, and transport when possible. This non-profit pet rescue depends on community support via donations, fundraising, and adoption fees. They also depend on proceeds from their thrift shop in Breckenridge. ARR has a wide variety of dog breeds for adoption, including Poodles.
Animal Rescue of the Rockies Details
4. National Mill Dog Rescue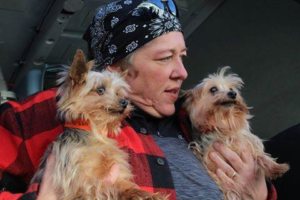 National Mill Dog Rescue is a highly reputable pet rescue in Colorado. This organization is on the mission of rescuing, rehabilitating, and rehoming rejected and abandoned dogs. They go to different breeding houses and animal shelters in the states to save discarded dogs.
NMDR also educates the public about the cruelty in the commercial dog breeding industry. Theresa Strader founded this organization in February 2007. Since then, they have been rescuing and finding better homes for these pets. NMDR is located in Peyton, Colorado, but they extend their services to the entire state.
Some of the dogs they rescue are in critical conditions. They save these dogs and give them the treatment they need. NMDR does not give out unhealthy dogs for adoption. After running complete health examinations on the dogs, they pay special attention to those who need it. Check their list of available dogs to find your new fur friend.
National Mill Dog Rescue Details
5. Mile High Canine Rescue
Last on the list of the best Poodle rescues in Colorado is "Mile High Canine Rescue." Mile High Canine Rescue is one of the best Poodle rescues in Colorado. Interestingly, the rescue services of this organization extend to other dog breeds. They rescue dogs from shelters in Colorado, Texas, and New Mexico.
Mile High Canine Rescue is one of those organizations that shows excellent concern about pet overpopulation. To help reduce the pet overpopulation crisis, MHCR spays/neuters their dogs before giving them out for adoption. After rescuing these pets, they provide them with loving foster homes, medical support and find new forever homes for them.
The organization also funds low-cost and free spaying/neutering clinics in low-income areas in and around the city. MHCR also educates the public about effective training methods, proper dog medical care, overall dog behavior, etc. They have a simplified adoption process to encourage more people to adopt dogs rather than buying from breeders.
Mile High Canine Rescue Details
Conclusion For The "Best Poodle Rescues in Colorado"
When you choose to adopt a pet, you give them a second chance and a place to belong. Nevertheless, not everyone gets lucky on their first try when looking to adopt a Poodle. Some rescue organizations have rigorous adoption processes and might reject your application. If you want a smoother and easier adoption process, you can rely on the Poodle rescues in Colorado listed above.
For more guides similar to this list of Poodle rescues in Colorado, you can check out:
Before you bring home a Poodle from a rescue shelter in Colorado, you can learn more about the breed by watching "Poodle – Top 10 Facts" down below: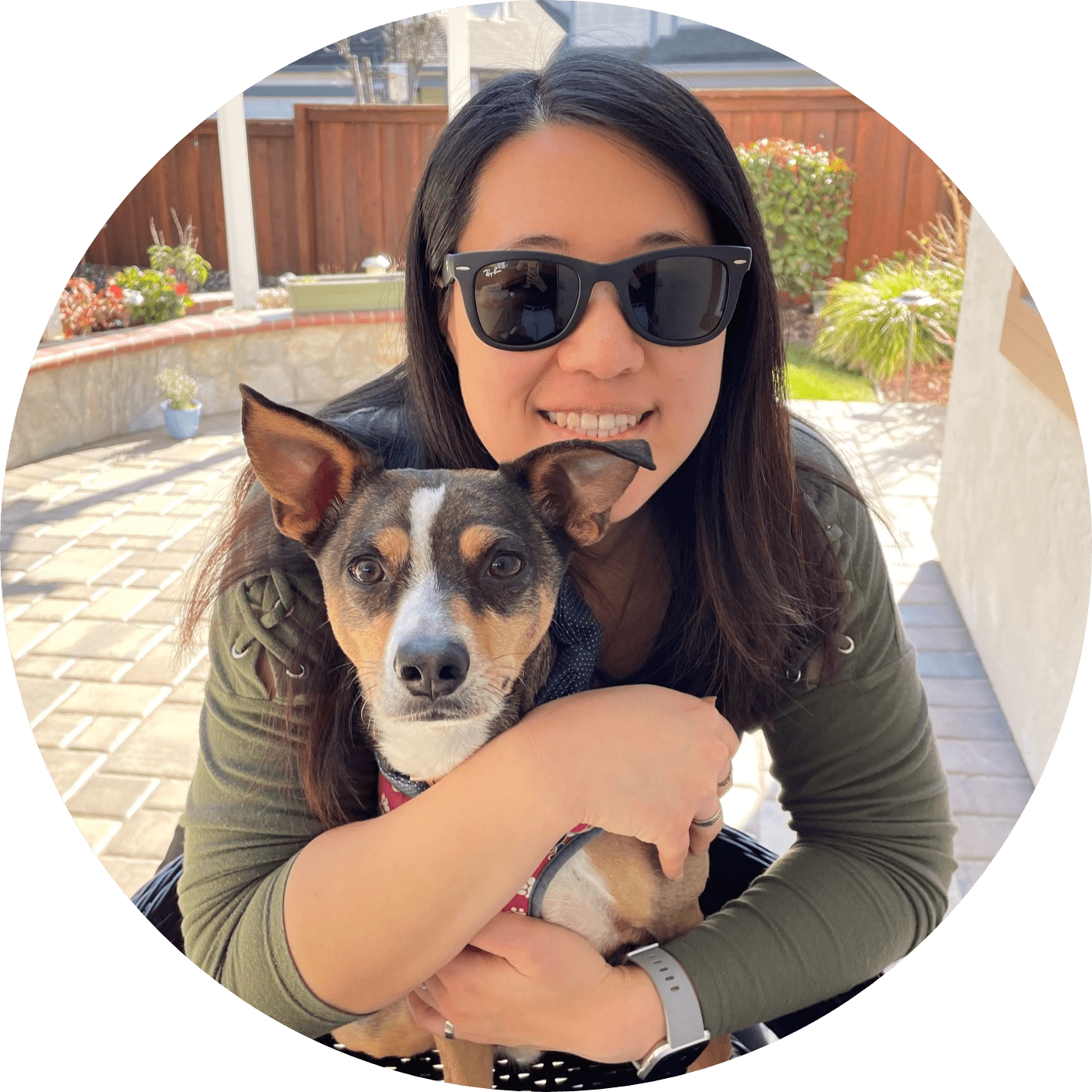 Dr. Sabrina Kong graduated from the Royal Veterinary College in England in 2016 and has been working at a small animal clinic in Northern California since then. She grew up in the Bay Area and got her bachelor's degree from Cal Poly San Luis Obispo. She also became a Certified Canine Rehabilitation Practitioner through a program at the University of Tennessee.
When she isn't in the clinic taking care of her four-legged patients, she enjoys traveling and trying new foods with her friends and her three-legged dog, Apollo. She adopted Apollo from her clinic when he was a puppy with numerous health issues. Dr. Kong truly cares about taking care of animals.