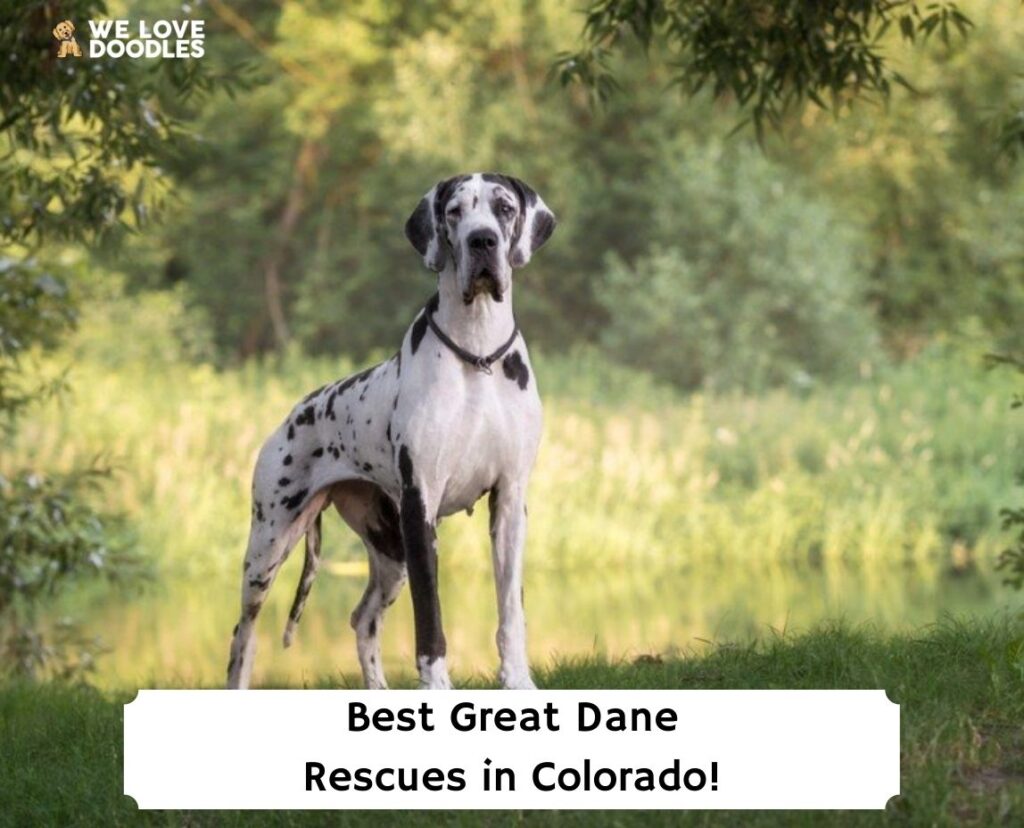 Here's what you need to know if you're searching for the best Great Dane rescues in Colorado. Great Danes are special dogs and are even considered some of the friendliest dogs in the whole world. Many people are surprised to find that they are so affectionate and sweet, especially given their massive size.
Despite this common misconception, these gentle giants are lovely dogs and are great pets. So much so that they're even the inspiration for many popular fictional dogs, including Scooby-Doo, Marmaduke, and the dog from the Jetsons. Given that these dogs are so large, you might be wondering where they come from.
While the "Dane" in Great Dane leads many to believe that these dogs are of Danish origin, they're German. Nearly 500 years ago, the German nobility decided they needed a large hunting dog to take down wild boars, and thus the Great Dane came to be. These dogs are great companions, and some may even find them needy.
Be sure to spend a lot of time playing with your Great Dane because these pups are energetic and love to play. They love snuggling and spending lots of quality time with their owners, so this isn't a good breed if you're not home often. These dogs also need more space than your average breed, and they aren't the best dogs for apartment living.
Given all the wonderful qualities that Great Danes possess, we bet you've been dreaming of owning one of your very own. When it comes to adopting a purebred dog, however, many people aren't aware that they have a lot of options for where to get their dog from.
Before scrolling down this list of Great Dane rescues in Colorado, check out these other recommendations from our team at We Love Doodles: Best Husky Rescues in Colorado and Best Australian Shepherd Rescues in Colorado.
Find a Great Dane Rescue Near Me in Colorado
The most common thought is that the only way to own a Great Dane is to purchase a puppy from a breeder, but this isn't the case. Did you know you can easily adopt purebred dogs like Great Danes from shelters?
Local animal shelters frequently get purebred dogs, but you can also look to adopt from a breed-specific shelter instead. These shelters focus on rescuing and rehoming specific breeds like Great Danes. If you're in Colorado and are interested in adopting a Great Dane, check out this great list of the best Great Dane rescues in the state.
Great Dane Product Recommendations: Best Luxury Dog Houses and Best Dog Football Toys.
1. Rocky Mountain Great Dane Rescue

Rocky Mountain Great Dane Rescue is a volunteer-run rescue dedicated to rescuing, rehabilitating, and rehoming Great Danes and Great Dane mixed breeds that have been abused, abandoned, and neglected.
This group is based in Colorado but serves several other states, including Nebraska, Kansas, Utah, Wyoming, Idaho, New Mexico, Montana, South Dakota, Missouri, and others.
This non-profit rescue was founded in 2000 and has since helped find loving homes for thousands of Great Danes. In addition to providing rescue and rehoming services, they also provide education on the Great Dane breed, including breed-specific behavior issues.
Rocky Mountain Great Dane Rescue Details
2. Save the Giants

Although Save the Giants isn't based in Colorado, it serves the Colorado area (as well as Kansas, Oklahoma, Wyoming, and Texas). This rescue is not technically Great Dane specific. Still, it does focus exclusively on rescuing and rehoming large breeds like Great Danes, Great Pyrenees, Saint Bernards, Mastiffs, and other large breed dogs.
This rescue is foster-based, meaning that all dogs that pass through their doors are placed with a loving foster family while they await adoption. This helps get dogs acclimated to life in a family home setting and allows the foster plenty of time to get to know the dog's personality.
Save the Giants Details
3. Animal Rescue of the Rockies

Last on the list of the best Great Dane rescues in Colorado is Animal Rescue of the Rockies. This Aurora-based, non-profit animal shelter is not Great Dane specific, but it is a great animal shelter that frequently gets Great Danes that need to be adopted.
This rescue was founded in 2003 by a group of animal-loving friends who wanted to make a difference for the homeless animals in the community. Since then, they've managed to find loving homes for over 10,000 dogs and cats.
This shelter works with foster families to help give each adoptable pet personal love and attention. In addition to finally receiving one-on-one care, this gives the animals a chance to experience life in a family home and get used to the setting where they'll be spending the rest of their lives with their loving forever family.
Animal Rescue of the Rockies Details
More About Great Danes From Colorado
One of the few drawbacks of owning a large purebred dog like the Great Dane is that they come with a unique set of health concerns you need to be aware of. As is the case with many larger dog breeds, Great Danes are susceptible to hip dysplasia and bone cancer.
In addition to those, there are a few issues that Great Danes tend to experience more often, including gastric torsion. Gastric torsion is a serious, life-threatening medical emergency that results from a buildup of gas in the stomach.
If the stomach becomes too bloated, it can rotate inside its body, flipping over entirely and cutting off the entrance and exit to the stomach. If this issue isn't caught immediately, it can— and often does— result in death.
If you're thinking about adopting a Great Dane, we highly suggest that you read up on this condition to learn the warning signs and, just as importantly, how to prevent it from occurring. With Great Danes, it's also crucial that you spend adequate time and energy investing in their behavioral training.
We've all seen untrained dogs act up now and then by pulling on their leads or jumping up to greet someone. This can range anywhere from cute to annoying, depending on the dog's size. This might not seem necessary, but keep in mind that Great Danes can grow up to 200 pounds, and they are very strong.
With a Great Dane, however, these behaviors can quickly become dangerous. If your dog catches you off guard and takes off after a squirrel, you'll surely be dragged behind them. And if they get a little too excited greeting your grandmother or child, that can cause a severe injury.
Related: Dane Doodle Guide.
Are You Ready to Raise a Great Dane in Colorado?
When you finally get to a place where you feel ready to own a dog of your very own, it can be incredibly tempting to jump the gun and adopt one without proper research or preparation. This is especially true if you've been dreaming of owning a dog for your whole life.
Unfortunately, dog ownership is often more work than most people realize. Not only are dogs a large time commitment, but they also require a significant financial investment. If you're a first-time dog owner, we suggest looking into the amount of work required.
With mid-sized dogs, food alone can cost between $50-$100 per month, but for larger breeds like Great Danes, it can cost $80-$200 per month, according to experts. And keep in mind that that's the price for just the food— it costs even more, to pay for toys, treats, accessories, vet visits, and routine medication like heartworm and flea and tick prevention.
If you're questioning whether or not you're ready for a dog, it's a great idea to chat with a friend who owns a dog about their experience. It can be even more helpful if you can chat with a friend who is in a similar situation in terms of time and finances, as this can give you a more accurate understanding of the commitment.
During this conversation, be sure to ask them plenty of questions. It's good to inquire about how much they spend per month, what the most challenging part of dog ownership has been, what they wish they knew before adopting, and any other information they think might be helpful for you to know.
Conclusion For The "Best Great Dane Rescues in Colorado"
Owning a Great Dane is a rewarding experience, as these dogs are some of the best. If you're looking for a loving, playful, and goofy companion, look no further than the Great Dane. Many people are pleased to discover that they have far more options than they initially thought when it comes to adopting one.
Adopting a Great Dane from a shelter or a breed-specific rescue is a great option to consider. Before adopting, be sure you've researched how best to care for your Great Dane and whether you're prepared for the commitment of dog ownership. Hopefully, you found this list helpful during your search for  Great Dane rescues in Colorado.
For more guides similar to this list of Great Dane rescues in Colorado, you can check out:
Before you adopt a Great Dane from a rescue shelter in Colorado, you can learn more about the breed by watching "Things Nobody Tells You About Owning a Great Dane" down below: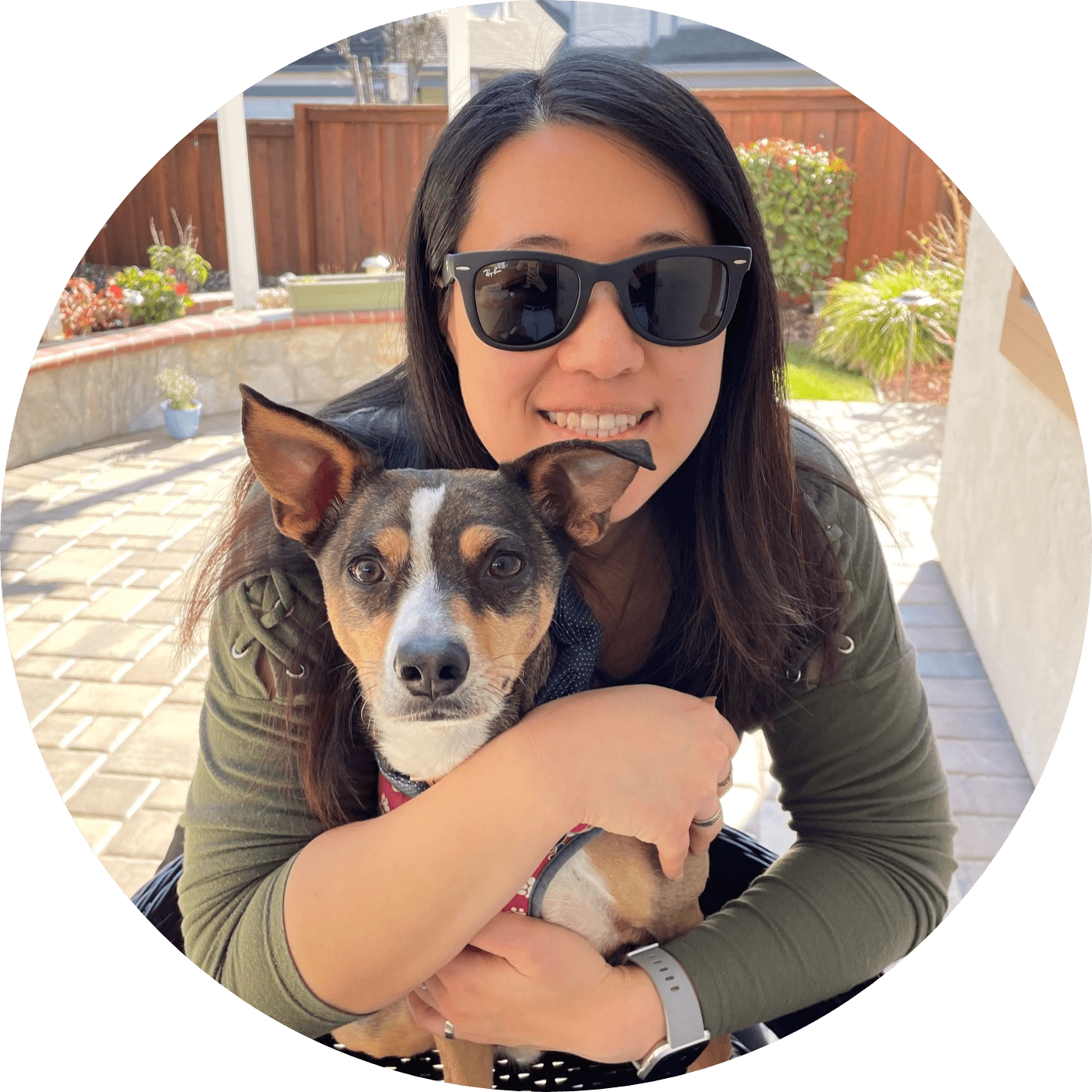 Dr. Sabrina Kong graduated from the Royal Veterinary College in England in 2016 and has been working at a small animal clinic in Northern California since then. She grew up in the Bay Area and got her bachelor's degree from Cal Poly San Luis Obispo. She also became a Certified Canine Rehabilitation Practitioner through a program at the University of Tennessee.
When she isn't in the clinic taking care of her four-legged patients, she enjoys traveling and trying new foods with her friends and her three-legged dog, Apollo. She adopted Apollo from her clinic when he was a puppy with numerous health issues. Dr. Kong truly cares about taking care of animals.