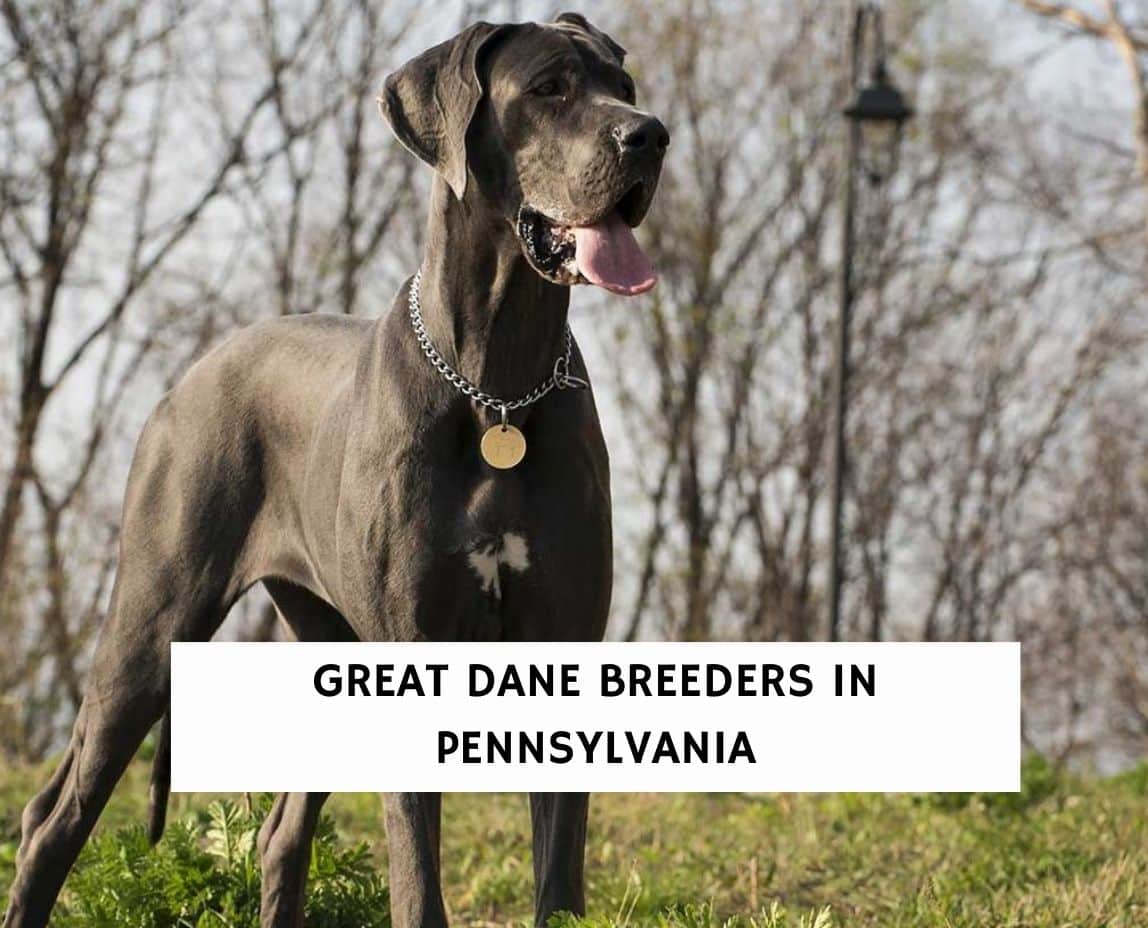 Are you a Keystone State family that wants to add a Great Dane to your household? Then you'll need to research the best Great Dane breeders in Pennsylvania!
While the name "Great Dane" may lead you to believe that this breed originated in Denmark, this is actually not the case! Created over 400 years ago, the Great Dane is German in origin, and descended from mastiff dogs that were bred by the Germans to protect large estates and hunt wild boar, among other animals.
In 1880, the Germans banned the name "Great Dane" and called the breed "Deutsche Dogge," which means German mastiff. Today, we see these dogs used mostly as family and companion dogs. Despite their massive size, this breed is actually quite popular among city dwellers, as this breed is still very protective and makes a great guard dog against robbers and unwelcome individuals.
The Great Dane has consistently been one of the most popular breeds in America year after year, the following are a few traits that make them so desirable:
Very affectionate with family
Protective nature which makes for a great watchdog
High energy and playfulness
Easily adapts to change
Easily trained
Great Dane Characteristics
Great Danes are considered among the "working dog" group, which means they were bred to complete a job – in this case guarding, which the Great Dane is still happy to do! With this task comes a very strong dog. The best way to physically describe a Great Dane is "powerful giant." Standing at about 32 inches, these pups are hard to miss in a crowd. They easily tower over most dogs and can be taller than most humans if standing on their hind legs. Their weight falls anywhere between 110 to 175 pounds, and they have a life expectancy of 7-10 years.
The Great Dane's coat can come in a variety of colors, such as Black, Fawn, Silver, Brindle, Merle and Mantle. Although they shed frequently, this breed has a fairly low maintenance coat and only requires grooming about once a month.
The Great Dane is a relatively healthy breed, but there are a few conditions that can seriously affect these dogs – which is why responsible breeding is so important.  Bloat, or gastric dilatation-volvulus (GDV), is the number-one killer of Great Danes. Many breeders and owners consider a surgery called a prophylactic gastropexy that can help prevent some of the more serious aspects of GDV. We recommend asking your breeder about this before making a decision to bring your puppy home. Other health issues that can affect the breed include eye and cardiac diseases, hypothyroidism and autoimmune thyroiditis, and hip dysplasia.
Now that you are well versed and have decided to move forward with bringing a Great Dane puppy home, the next step is finding a reputable and responsible breeder to purchase your puppy from. This can be a stressful part of the journey, but luckily we've got you covered with our list of the Top Great Dane Breeders in Pennsylvania.
Before scrolling down this list, check out these other recommendations: 6 Best Great Dane Breeders in the United States!
Top Great Dane Breeders in Pennsylvania
1. Twilight Great Danes – Airville, Pennsylvania
Twilight Great Danes is located on a 64-acre farm in Southeastern Pennsylvania, and we can't think of a better place for a puppy to grow up! Mary, the owner of Twilight Great Danes, takes breeding very seriously and wants to ensure these puppies go to a great home. Visitors are welcome to come to the farm, meet the dogs, and see the full kennel setup at any time, as it is important to know where your new family member will be coming from.
She prefers to meet each buyer and make a connection with them, meaning she does not ship her Great Dane puppies. Bonus: if you are unable to get a puppy from Twilight Great Danes, Mary's son has started his own breeding business, called Feasgar's Farms Great Danes. This farm is 68 acres, and they take the same great care as Twilight Great Danes for breeding and raising their puppies!
Great Dane Breeder Information
2. Runway Great Danes – Darlington, Pennsylvania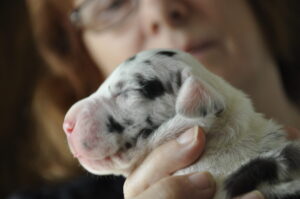 The breeders at Runway Great Danes are very involved in various Great Dane organizations. They're members of the Great Dane Club of Western Pennsylvania, actively support the club's Dane rescue organization, are members of The Great Dane Club of America, and have been awarded recognition for being an American Kennel Club Breeder of Merit. Runway Great Danes is located on a 10 acre farm in the rolling hills of Western Pennsylvania.
These Danes spend their days running around the farm and having fun with the family's cats and horses. The Great Danes are raised in the home with the breeders and showered with lots of love. The Runway Great Danes website features great photos of their puppies and adult dogs.
Great Dane Breeder Information
Phone: 724-544-7394
Email: runwaygreatdanes@gmail.com
Location: Darlington, Pennsylvania
3. Von Charm Great Danes – Spring, Pennsylvania
Catherine Uner, owner of Von Charm Great Danes, cares deeply about breeding the best Great Dane possible. She seeks excellence when it comes to balance, sound movement, mind and type. You can see on the Von Charm website that Catherine has participated in many shows with her beautiful Great Danes! Catherine is a member of the Great Dane Club of America, and Von Charm Great Danes has been awarded recognition for being an American Kennel Club Breeder with Merit.
You can tell that Catherine truly cares about what kind of home and owners her Great Dane puppies in Pennsylvania are going to. She has a lengthy questionnaire on her website for potential owners with questions regarding living arrangements, feeding schedules, experience with Great Danes, and more. These questions are all to ensure that these puppies have the best lives possible!
Once you're approved to purchase a puppy, please contact the kennel for deposit and pricing information. You'll also want to learn more about applicable health guarantees, and about whether you'll be required to sign a spay or neuter contract.
Great Dane Breeder Information
4. Grant's Gorgeous Great Dane Puppies – Street, Maryland
Although this breeder is not located in Pennsylvania, we thought that Grant's Gorgeous Great Danes deserved an honorable mention for this list! This small business was founded in 2015 and takes great pride in its puppies. Dogs are raised in the home with family and their parents, so your pup is sure to come pre-spoiled with attention and love. With over 50 star studded reviews on Google from happy puppy owners, we can't imagine a better place to get your puppy from. Here's one of our favorite reviews:
"I researched a lot of breeders, and chose Grant's. I 100% made the correct choice. Tish was compassionate, caring, and helpful throughout the entire process. She loves all of her puppies and takes excellent care of them. Cleanliness, socialization, and desensitization are all on her priority list!" -KT.
Great Dane Breeder Information
5.  Country Danes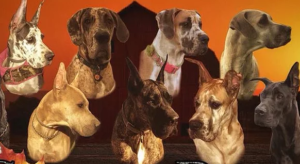 Next up, take a look at Country Danes in Dawson, Pennsylvania. This small hobby breeder raises AKC registered Danes and they have an application process to ensure that their pups go to deserving and loving homes. They do have a qualifier that their pups are to be indoor dogs at the locations they ultimately call home.
All of the Great Danes bred here are raised as part of the family and in the home. They are allowed to sleep, play, and interact with family and are typically not kenneled. Country Danes will also allow visits to the property with advance scheduling and planning as they take the puppy schedules into consideration.
They plan a specific number of litters, which is limited to about three per year in different seasons. You will find resources on their website for determining whether a Great Dane is really right for you as well. A wealth of information is available on the website, so be sure to check out the information as well as the application to adopt a Great Dane.
Great Dane Breeder Information
6.  Horse Valley Danes – Orrstown, PA
Horse Valley Danes is a popular Great Dane breeder located in south central Pennsylvania near Shippensburg and Orrstown. This family breeder always tries to deliver the highest standard of pup, with a certain focus on excellence in breeding. They are an animal-loving family.
This is a fairly new breeder in the industry and they've been breeding Great Danes for only a couple of years. They were inspired to start breeding when they lost their first Dane and, as such, they take great care towards the health and well-being of their pups.
Since they are still fairly new, their website doesn't have a ton of information on it. However, you can see any available pups and meet the males and females that they breed as well. You will find the basic details and a contact form that you can use to reach out to them to learn more.
Great Dane Breeder Information
7. Green Acres Great Danes – Spraggs, PA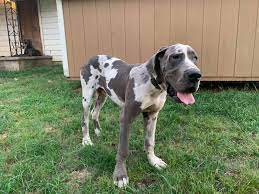 Finally, check out Green Acres Great Danes. Most of their information and updates are most easily found on Facebook, but they do have some basic details on their website. You'll also find photos of their parent Great Danes and available puppies.
The Green Acres Facebook page has good reviews and tons of pictures and updates so you can see just what kind of operation they run. They share a lot of great information about the difference between European and standard Great Danes as well. Use their page to brush up on information about raising Great Danes, too.
These dogs grow very large and very fast so caring for them properly does require a bit of knowledge. It's nice to have those details easy to find and see by people who clearly raise Danes for a living. Of course, the breeder offers support for the lifetime of your dog should any questions arise.
Great Dane Breeder Information
Choosing a Great Dane Puppy in Pennsylvania
Buying a Great Dane from a quality breeder goes well beyond just Googling for breeders. You never really know what you're gonna find.
When you set out to find a breeder, we have two primary tips for you to consider.
Do your research: Take the time to do some research. Take a close look at pictures and details and try to find reviews. Just because a breeder has great pictures doesn't mean that's really how their operation looks and runs. A detailed and organized website can be helpful but sometimes it's also just a cover for a puppy mill.
Get to know the breeder: Most quality breeders will happily have conversations with you because they want their pups to go to good homes. In some cases, they will have interviews and questionnaires and sometimes they may even open their home for you to come see the home and the puppies. If this is an option, you should take advantage of the opportunity!
Conclusion for Great Dane Puppies in Pennsylvania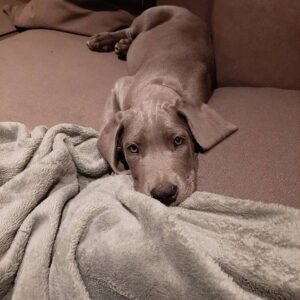 Before you adopt from Great Dane breeders in Pennsylvania, do your research! Determine whether the Great Dane is the right dog for you, and then do your best to ensure that you're adopting from a responsible breeder.
We have found the breeders on this list to be among the best of the best, and we wish you the best as you search for a companion that's perfect for you!
You will also like: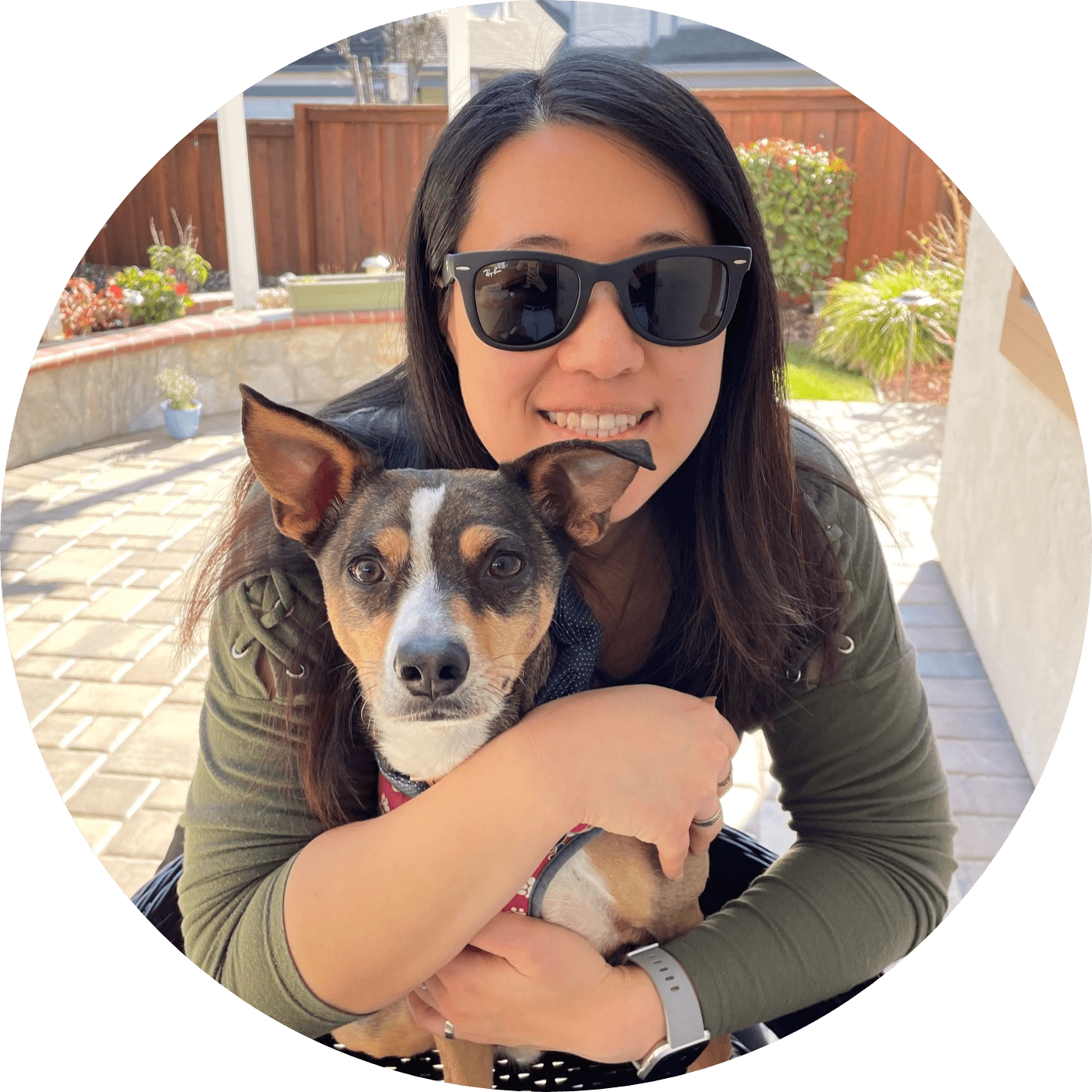 Dr. Sabrina Kong graduated from the Royal Veterinary College in England in 2016 and has been working at a small animal clinic in Northern California since then. She grew up in the Bay Area and got her bachelor's degree from Cal Poly San Luis Obispo. She also became a Certified Canine Rehabilitation Practitioner through a program at the University of Tennessee.
When she isn't in the clinic taking care of her four-legged patients, she enjoys traveling and trying new foods with her friends and her three-legged dog, Apollo. She adopted Apollo from her clinic when he was a puppy with numerous health issues. Dr. Kong truly cares about taking care of animals.