If you're wondering how fast does dog hair grow, then here's what you need to know. One of the most distinct characteristics to make a particular dog breed standout is its hair. Trimming your dog's hair is part of their grooming process. There are instances when you would have to cut the hair short or shave it completely. But don't worry, it will eventually grow out. If you wonder how long dog hair takes to grow back, you need first to understand the ins and outs of fur, hair, or coat — whatever you want to call it.
Before scrolling down this guide "How Fast Does Dog Hair Grow," check out these helpful articles: Do Cockapoos Shed Hair and Dander and Best Pet Hair Resistant Blanket.
What Exactly is Dog Fur?
Fur is the protective layer that serves as a barrier between your dog's skin and the external elements. It helps regulate your dog's body temperature and acts as a shield against frostbite, sunburn, heatstroke, and hypothermia. All healthy dogs have furs. The only variance would be the amount and the type of hair coat they have based on their breed. Even the so-called hairless Chinese Crested Dog has fur on its tail, feet, and face.
Dog hair or the dog's coat is primarily composed of the hair shaft. This is the evident part of the hair that grows out from the hair follicle embedded within the skin. Unlike humans, who have a single hair growing from a single pore, dogs have complicated hair follicles. They have compound follicles where as many as twenty hairs can rise from one pore. Generally, dogs have three different hair types that are characterized by their diameter and length.
The primary or guard hairs are the coarsest and longest hairs of their outer coats.
The next is the intermediate coat that has medium-length hair.
And finally, the undercoat has the softest, cotton-like texture and is usually crimped or curled.
All three kinds of dog hair can stem from a single hair follicle. And depending on the patterns, color, and thickness of a breed, dog hair can dictate the uniqueness of every dog's coat.
Dog Question: Can You Be Allergic to Dogs and Not Cats?
Reasons For Dogs Losing Their Hair
There are several reasons a dog might lose its hair. Understanding these reasons can help you determine whether you need medical intervention or wait it out.
Your dog is suffering from internal medical issues such as an impaired thyroid.
Your dog has hormonal imbalances, vitamin deficiencies, or skin irritations.
Your dog has allergies to food additives, fleas, or grass.
Your dog needs extensive grooming and needs to be shaved.
Your dog got into an accident that damaged some parts of the hair.
Your dog just underwent major surgery.
Dog Question: Are Doodles Hypoallergenic?
A Dog's Hair Growth Cycle
A dog's hair growth cycle includes four stages. These are all predetermined by their genetics. Despite these predetermined natural growth stages, there are still factors that may impact the hair growth cycle. Some of these are the breed of the dog, the season, and the overall health and wellness of your dog. Let's take a look at the four stages of dog hair growth:
Anagen Stage: This is the active phase when your dog's hair grows. During the Anagen phase, your dog's coat will continuously grow until it reaches its predetermined length. Depending on your dog's breed, Anagen can last from 30 days to a full year. Poodles, for example, have a year or two of the Anagen phase.
Catagen Stage: Your dog's hair will stop growing at this stage.
Telogen Stage: Also referred to as the "resting" phase, your dog's hair is at rest at this stage, so there's zero activity going on in your dog's hair.
Exogen Phase: In simple terms, this is the shedding period of your dog where their hair starts to fall off to make way for the anagen phase.
Dog Hair Growth Rate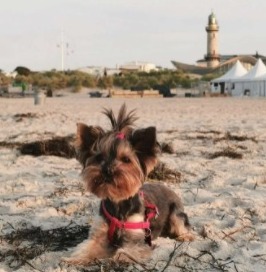 The good news is, your dog's hair will eventually grow back. It takes a minimum of six weeks for new hair to start growing after a cut or a shave. Unfortunately, if you're looking for a more specific timeline on how long it will take for all of the hair on your dog's body to grow back, it's impossible to say. Different breeds and the type of dog (long-haired vs. short-haired) play a huge factor in determining hair growth. And genetics have their uncontrollable timeline. For example, a boxer will surely get all its hair back to standard length after shaving faster than a Border Collie or a Cocker Spaniel.
Your dog's overall diet and health condition also influence how fast or slow your dog's hair grow back to its regular length. For example, most dogs complete their hair growth cycles in 130 days at a third or half an inch rate every month after shaving. In the latter days of those 130 days, your dog's hair is mostly in the Telogen phase and just awaiting the shedding stage. On the other hand, puppies shed their fuzzy puppy hair to replace them with their adult coat once they reach three to six months of age. Unfortunately, it takes a whole year for their coats to complete the transition.
Dog Questions: Why is My Goldendoodle Shedding and Why is My Labradoodle Shedding?
Speeding Up your Dog's Hair Growth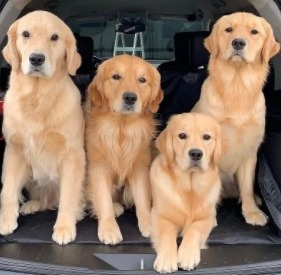 The best way to intervene and speed up your dog's hair growth speed is to keep them healthy. A well-balanced and nutritious diet rich in zinc and vitamins A, C, and E will go a long way in improving their hair growth and overall health. It is also advisable to incorporate omega-3 fatty acids and omega-6 supplements in your dog's meal to help fight any skin inflammation. Besides maintaining a healthy diet, here are other recommendations to help with your dog's hair.
Regular Grooming Session: This may sound counterintuitive, and you may feel like there's no use grooming since your dog's hair is still short. But regularly brushing your dog's coat, regardless of the length, can keep it from matting. It also reduces dirt and dry skin cell build-up while encouraging the hair to follow only one direction of growth.
Bathe Your Dog Regularly: Similar to grooming, this also ensures that your dog's hair and skin will be at its cleanest. When you bathe your dog, use oatmeal shampoo at least once a month; it's a skin-soothing ingredient that will also soften the hair. It is also a good practice to spray your dog's coat with a vinegar and water solution after bathing to prevent bacteria growth.
Seasonal Changes: The weather or season is an uncontrollable factor, but hair grows somewhat faster during the warmer seasons. You should be planning to shave or cut your dog's hair. Plan accordingly.
Create a Clean and Safe Home For Your Dog: Dogs are often adventurers and explorers and go into places and spaces that can hurt them or make them dirty. Remove these possibilities from the picture. If your dog is usually left alone, ensure that their enclosure or your gate is securely locked without any escape possibilities.
Recommendations: Best Comb For a Goldendoodle and Best Slicker Brush For Large Dogs.
Conclusion For "How Fast Does Dog Hair Grow"
Let nature take its course. Whatever the reason behind your dog losing its hair, don't worry. It's going to grow back. Rest assured, you are more concerned about your dog's hair growth than your dog is. Your dog is a happy camper with zero regard for physical appearances. As long as you are there, hair or no hair, your dog is happy.
For product recommendations for dog hair, check out:
To learn more about dogs, watch "Dog Years: The 7 Stages of Puppy Growth and Development" from Animal Facts down below: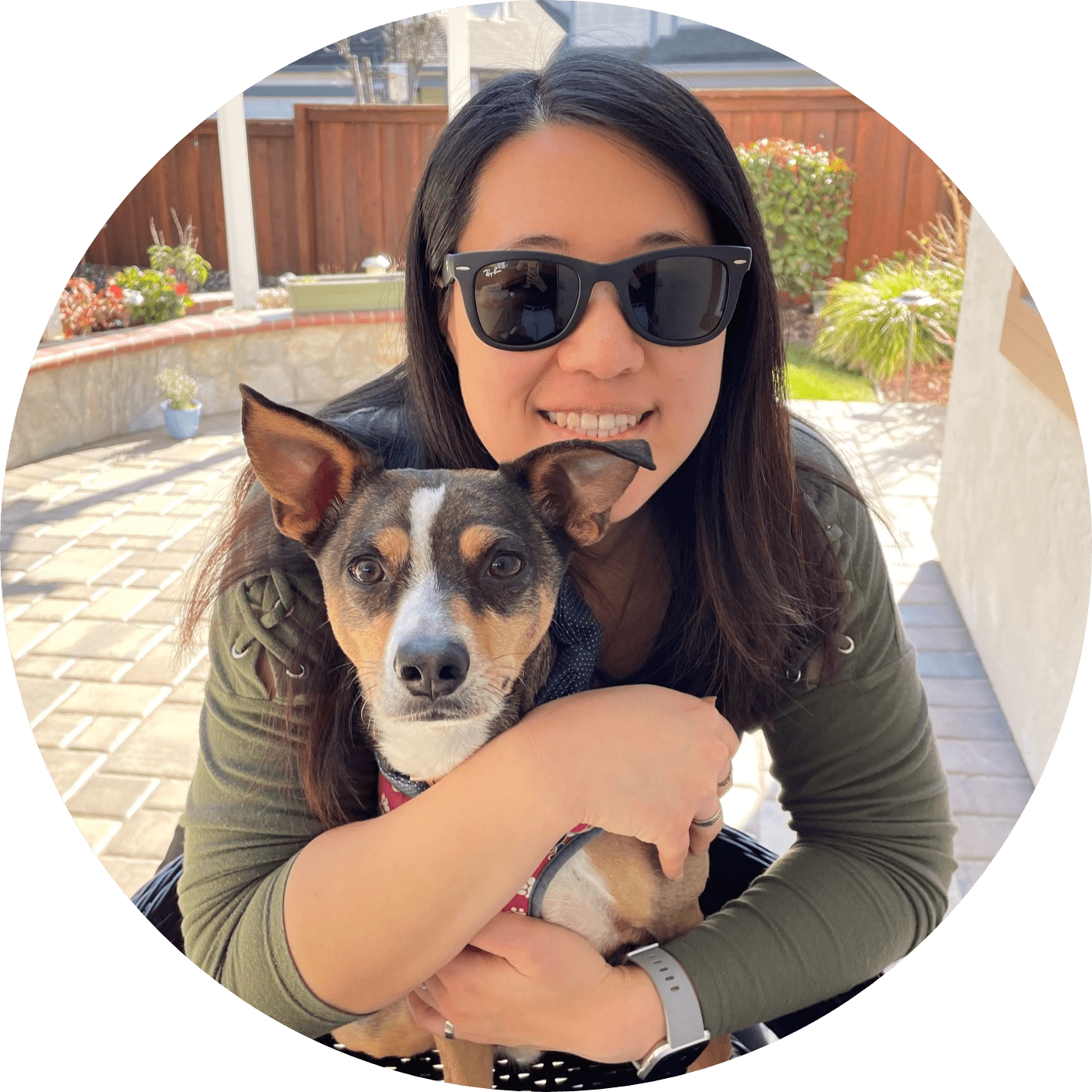 Dr. Sabrina Kong graduated from the Royal Veterinary College in England in 2016 and has been working at a small animal clinic in Northern California since then. She grew up in the Bay Area and got her bachelor's degree from Cal Poly San Luis Obispo. She also became a Certified Canine Rehabilitation Practitioner through a program at the University of Tennessee.
When she isn't in the clinic taking care of her four-legged patients, she enjoys traveling and trying new foods with her friends and her three-legged dog, Apollo. She adopted Apollo from her clinic when he was a puppy with numerous health issues. Dr. Kong truly cares about taking care of animals.