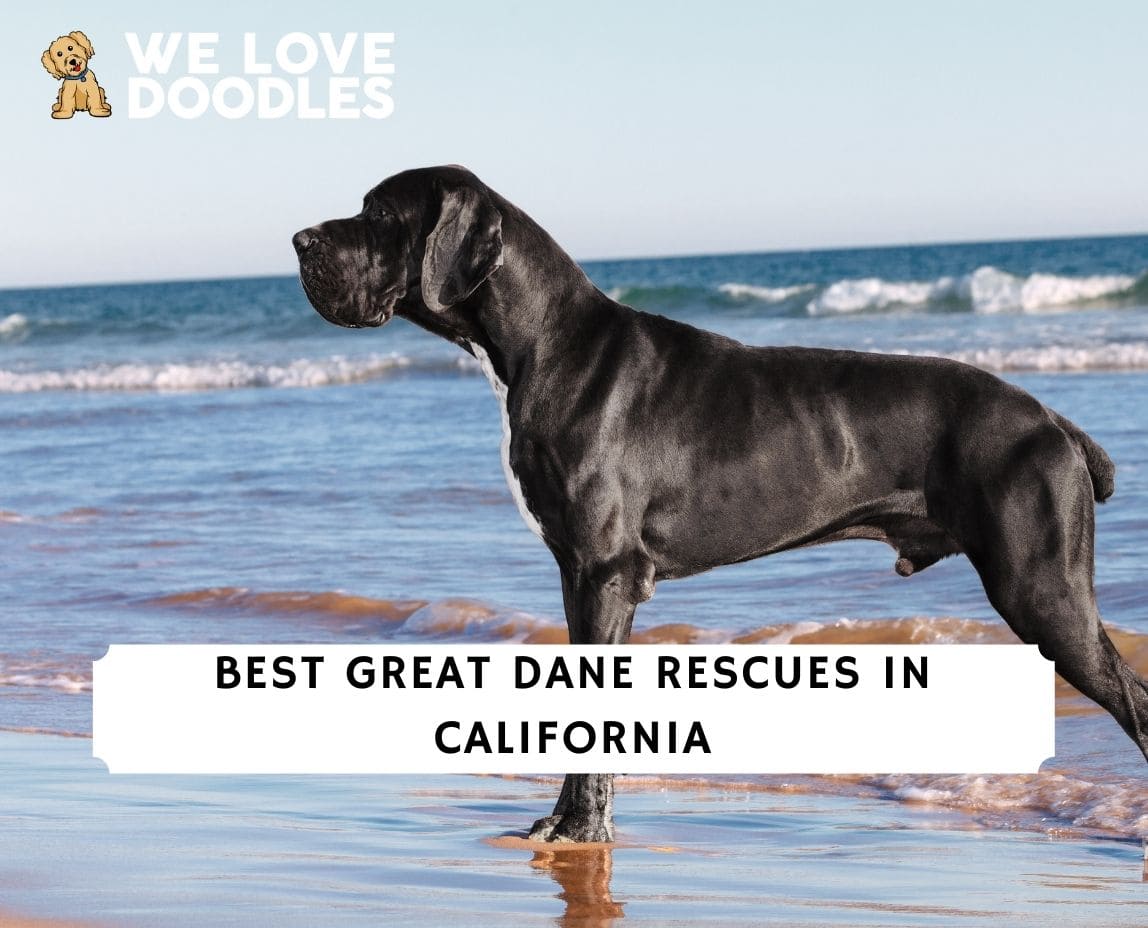 All us dog-lovers, thank you for it. Here's a question we have for you if you're searching for Great Dane rescues in California. Are you thinking of adopting one of these beautiful, gentle giants?
Before scrolling down this list of Great Dane rescues in California, check out these other recommendations from our team at We Love Doodles: Best English Bulldog Rescues in California and Best Bernese Mountain Dog Rescues in California.
Find a Great Dane Rescue Near Me in California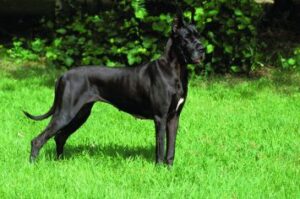 Many Great Dane rescues in California work hard to find homes for these gentle giants. If you're considering adding a Great Dane to your family, consider adopting from one of these rescues. You will be providing a loving home for a deserving dog, but you'll also be supporting the important work of these splendid organizations.
Great Dane Product Recommendations: Best Toyota 4Runner Dog Barriers and Best Luxury Dog Bowls.
1. Great Dane Rescue of Northern California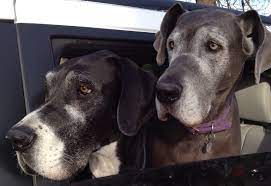 A 501 (c) (3) registered non-profit organization, Great Dane Rescues in Northern California, was founded in 1987 by two Great Dane enthusiasts, Betty Thomas and Colleen Leahy. They are in Granite Bay with extended groups in Reno surrounding areas of Nevada.
They are dedicated to rescuing and finding loving and permanent homes for Great Danes in need, abandoned, or abused in Nevada and Northern California. Even if they do not have major funds other than donations, they go to great lengths to determine, understand, and provide for the special needs of the rescued dogs.
With partnership and volunteers, they are connected with a foster home that evaluates Great Danes before adoption. They also have a volunteer dog trainer or behaviorist for their rescued Great Danes, preparing the dogs for their new homes.
All rescued Great Danes are neutered or spayed, vaccinated, and physically checked to ensure that medical conditions are resolved. The dogs' temperaments are also evaluated before adoption.
The organization has an adoption process that includes thorough interviews and screening of families who want to adopt a rescued Great Dane. This ensures that all rescued dogs will be in a safe and loving family and home.
Great Dane Rescue of Northern California Details
2. Great Dane Rescue of Southern California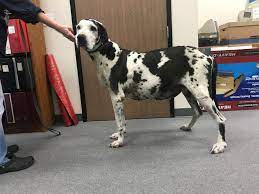 Great Dane Rescue of Southern California (GDRSC) is a registered non-profit organization that operates mainly in Los Angeles, Riverside, Ventura, San Bernardino, and San Diego counties. They also collaborate with other rescue centers to service other areas.
They rescue pure-bred or mixed Great Danes, especially from kill shelters, to save dogs from euthanization. They also permit individuals who privately requested to relinquish their Great Danes to the center.
The organization rehabilitates the physical, emotional, and social aspects of the rescued Great Danes who are abused and neglected. Basic obedience training is also provided to prepare the dogs for their new homes.
If they find that a rescued Great Dane possesses specific qualities for service work, the organization will train the dog to become a service dog for people with disabilities. Aside from rescuing, GDRSC also offers public education and referral services. They also accept donations and assure that donations are tax-deductible.
Great Dane Rescue of Southern California Details
3. One Dane at a Time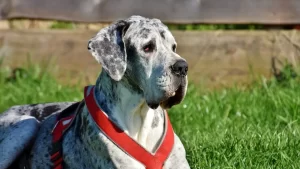 One Dane at a Time is a registered non-profit organization that started when the founder's godfather encouraged him to adopt his rescued Great Dane.
When he realized that many Great Danes were in need, the organization was formed and is still actively rescuing Great Danes. They are run by volunteers who care for the rescue center and the rescued dogs.
They also provide trainers, veterinarians, and other services necessary to the rescued Danes within California. As of now, they only accept fosters within the state of California. However, they do adopt Great Danes out of state, but there are specific terms to apply.
One Dane at a Time Details
4. Gentle Giant Rescues and Adoptions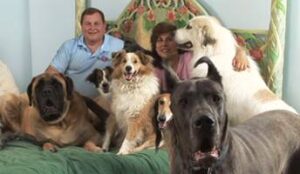 Gentle Giant Rescues and Adoptions is a registered non-profit public benefit corporation and is recognized as the world's largest giant breed dog rescue. Although it is not solely for Great Danes, the corporation is dedicated to large breed dogs, including Great Danes.
The dogs are rescued either pure breed or mixed-breed from animal shelters, individuals who can no longer keep dogs, and even from other countries. All rescued dogs are neutered or spayed and micro-chipped. They are also trained to be comfortable and respect people and other animals.
What's unique to this rescue corporation is that they have a communal living program for their rescued dogs. The dogs are trained to live with other dogs without cages or kennels and play together in the lounging bungalows. There is also no barking because they are trained to only bark when they sense danger.
Gentle Giant Rescues and Adoptions Details
5. Second Chance Dog Rescue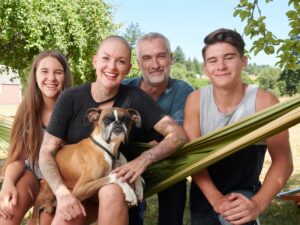 Last on the list of the best Great Dane rescues in California is "Second Chance Dog Rescue." Although this is not specifically for Great Danes, Second Chance Dog Rescue is a non-breed specific rescue center dedicated to rescuing any dog in need, including Great Danes, in Southern California and Baja California, Mexico.
They are a registered rescue organization that dedicated volunteers successfully run. They rescue, rehabilitate, and re-home dogs from animal shelters and individuals who surrendered their dogs to them. They neutered or spayed the rescued dogs and give medical attention and other necessary rehabilitation.
The organization has an application process that every person who wants to adopt their dog must undergo. There is a two-week roster or transition period for approved applications for both the dog and the adopter to ensure that they are fit for each other.
Once the foster period is successful, a team from the organization will visit before finalizing the adoption. The adoption process may take time, but Second Chance Dog Rescue wants to ensure that every dog rescued has a permanent, safe, and loving home. They also want to maintain high standards in the dog rescue community.
Second Chance Dog Rescue Details
How to Choose a Great Dane Rescue Center in California
Various dog rescue centers might overwhelm you in choosing which rescue center to choose. Here are the things you must consider in choosing a rescue center in California. A good and trusted rescue center knows their dogs well and discloses such information.
They should know you about the overall physical conditions of the dog, vet consultations, and what treatments are provided.  They should also see the dog's temperament and personality. Transparency is needed to know whether a rescue center is trusted.
All information about the rescue center should be presented to their different platforms, such as websites and social media accounts. The information should include whether they have registered the organization, contact details, donation details, and information where donations are used.
A good rescue center has people who are love and enjoy taking care of the dogs. Many rescue centers are operated by volunteers who are kind and love animals. When you visit a rescue center, you can observe their volunteers and people working there. This assures you that the rescued dogs are treated well.
Why Do Great Danes Get Given Up in California?
There are many reasons why Great Danes are given up. Common reasons include:
They are too big
They overeat and are too costly to upkeep
Although rare, behavioral problems also happen
Some people give up Great Danes because they are no longer keep the dog due to a change in life situations such as:
Pregnancy
Relocation
Military assignments
Job changes
Retrenchment and resulting financial difficulties
Pros and Cons of Adopting a Great Dane in California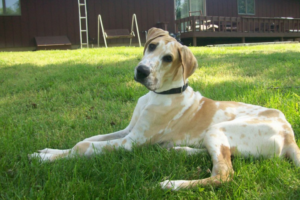 Great Dane is "Apollo of Dogs" because of its grace, stature, beauty, and enormous size. But before adopting a Great Dane, know about its pros and cons.
Pros
Affectionate and Sociable: Great Danes are loving and friendly even with their intimidating size and appearance. They are also friendly with other pets as long as they are socially exposed at a younger age with other pets. They are owner-pleasers and are good with children. Note that close monitoring is needed if you allow dogs to be with children.
Alert Guard Dog: They are sweet, affectionate, and alert guard dogs willing to protect their home and family.
Easy Grooming: Great Danes have a short, smooth coat that does not shed much. They only need twice-weekly brushing and a bath occasionally unless they are very dirty.
Easy Training: They are intelligent and eager to please, they are trainable, but sometimes they may be stubborn.
Cons
Has bigger needs: Since they are big dogs, they have bigger needs, including large space to play and stay. And man, can they eat.
Low Life Expectancy: As big as they are, they only have shorter years to live, with the approximated years of seven to ten years old.
Drooling: Great Danes can drool more than others because of their square jaw and loose lips.
Destructive: They can be destructive and chew things. They typically become destructive when left alone and when their energy is not released. Because of their size, the damage they will inflict on your furniture and shoes is substantial.
Conclusion For The "Best Great Dane Rescues in California"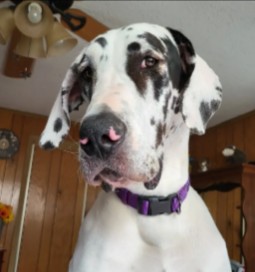 Great Danes are loving, loyal dogs that can suit many households, even those with limited space, as long as they are adequately exercised. They have modest energy levels and will suit even people with sedentary lifestyles. Thanks for reading, and all the best to your hunt for the perfect Great Dane.
For more guides similar to this list of Great Dane rescues in California, you can check out:
Before you adopt a Great Dane from a rescue shelter in California, you can learn more by watching "Things Nobody Tells You About Owning a Great Dane" down below: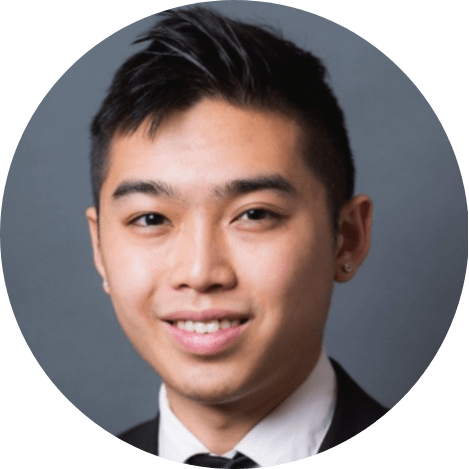 Andy is a full-time animal rescuer and owner of a toy doodle. When he's not saving dogs, Andy is one of our core writers and editors. He has been writing about dogs for over a decade. Andy joined our team because he believes that words are powerful tools that can change a dog's life for the better.
Why Trust We Love Doodles?
At We Love Doodles, we're a team of writers, veterinarians, and puppy trainers that love dogs. Our team of qualified experts researches and provides reliable information on a wide range of dog topics. Our reviews are based on customer feedback, hands-on testing, and in-depth analysis. We are fully transparent and honest to our community of dog owners and future owners.