If you're searching for the best Husky rescues in Colorado, then here's what you need to know. Siberian Huskies— or simply "Huskies"— are stunning dogs loved the world over for their striking appearance and cheeky personalities.
These dogs are famous for their white charcoal coats, which contrast mesmerizingly with their ice-blue eyes. In the opinion of many, these dogs very closely resemble the wild wolves that have long been considered some of the most majestic dogs (or dog relatives).
Huskies are some of the most high-energy dogs, and they get bored very quickly. Unlike some breeds who may sulk or huff if they feel bored or ignored, Huskies will let you know very vocally. These dogs are famous for their sassy "talking," which sounds almost like what we would imagine dogs yelling to be like.
Huskies need plenty of space to run and roam, which means they aren't the best breed if you live in a small apartment. They also require special attention and patience, making them tricky for first-time dog owners. Huskies hate being left alone and would instead accompany you on all of your adventures.
However, they love the cold and will do great in the cold winter temperatures of Colorado. As the name suggests, these dogs originated in the Chukchi Peninsula of eastern Siberia but were brought to Alaska in 1908 to serve as sled dogs for work and racing.
The Huskies became more and more popular throughout the country and now can be found almost anywhere. Since both of those first locations are pretty cold (it rarely gets above freezing in the winter), Huskies are practically built for cold weather.
They love the snow, and their thick double coat helps keep them nice and warm they can even withstand temperatures as low as -76 degrees Fahrenheit. That being said, Huskies hate the heat and do not do well in hot climates.
Before scrolling down this list of Husky rescues in Colorado, check out these other recommendations from our team at We Love Doodles: Best Australian Shepherd Rescues in Colorado and Best Dachshund Rescues in Colorado.
Find a Husky Rescue Near Me in Colorado
If you're interested in adopting a Husky in Colorado, this is the perfect article. Many people believe that the only way to own a purebred dog is to buy a puppy from a breeder, but this isn't the case.
There are plenty of animal shelters and breed-specific rescues that focus on helping Huskies find loving homes. Check out this list of the best Husky rescues in Colorado.
Husky Product Recommendations: Best Shampoo For a Husky and Best Shock Collar For a Husky.
1. Thunder Puppy K9 Rehabilitation and Rehoming
Thunder Puppy is a wonderful dog rescue focused on rescuing, rehabilitating, and rehoming beautiful Huskies in the Colorado area. Their website describes their work as "people training for dogs," which focuses on training both the snow dogs they rehabilitate and the humans who wish to adopt them, helping to build stronger and more loving relationships between humans and dogs.
Thunder Puppy K9 Rehabilitation and Rehoming Details
2. Foothills Animal Shelter
Foothills Animal Shelter is a socially conscious animal welfare organization that prioritizes achieving the best possible outcomes for all animals under their care. All adoptable animals in their shelter have been thoroughly checked for medical or behavioral concerns, and all treatable medical conditions are treated. While this rescue is not Husky-specific, they frequently have Huskies listed for adoption on their website.
Foothills Animal Shelter Details
3. Humane Society of Boulder Valley
The Humane Society of Boulder Valley is another wonderful animal rescue service in the Colorado area. Although this rescue doesn't cater specifically to Huskies or snow breeds, they frequently have Huskies to adopt, so keep your eye on their listing of available dogs.
This shelter is crucial in the community and was founded back in 1902. Each year they work hard to impact the lives of over 10,000 animals by helping re-home them with loving forever families.
This shelter is socially conscious and works as an open admission shelter, meaning that they will help any animal that comes to them in need of assistance. They have a wonderful medical and behavioral training center that helps assess and rehabilitate all of their animals with science-proven methods, allowing them to start their new lives on the right foot.
Humane Society of Boulder Valley Details
4. Maxfund Animal Adoption Center
Last on the list of the best Husky rescues in Colorado is "Maxfund Animal Adoption Center." Maxfund is a wonderful non-profit animal shelter and hospital in Denver that prides itself on its no-kill policy. They firmly believe that each animal deserves a second chance, and they work to rehabilitate and re-home all of the animals that come through their doors.
While not Husky-specific, this shelter often has adoptable Huskies and Husky mixes, so keep a close eye on their list of adoptable dogs. This shelter relies on the continued support from its dedicated network of donors, volunteers, and fosters. If you're interested in helping out with their tremendous and admirable mission, head to their website to learn more today.
Maxfund Animal Adoption Center Details
More About Huskies From Colorado
Huskies are some of the cleverest and most mischievous dogs around, and they can cause a lot of trouble if you aren't used to their antics. These dogs are very vocal and very high energy, and without a ton of stimulation, they tend to hate living in apartments.
Many Husky owners will ruefully tell you that their dog is a master escape artist, so if you leave your Husky unattended in the back yard, don't be surprised if they jump over, chew through, or even dig under your fence. This breed also has a high prey drive— higher than many breeds.
Be sure you take the time to train your Husky to obey your commands properly; otherwise, they may take off to hunt a neighborhood cat, smaller dog, or small woodland critter— even if you're still attached to the other end of the leash. That being said, this dog is terrific with kids and is a great family dog.
These dogs historically worked as a part of a larger pack when they served as sled dogs in Alaska, and their need to be a part of a pack remains strong to this day. They love companionship and yearn to spend time with their human and animal family members.
Although somewhat contradictory, these dogs are also quite independent and like to do what they please if the mood strikes. Huskies are prone to a few breed-specific health issues like seizures and eye defects but are surprisingly unaffected by issues like hip dysplasia which affect many similarly sized breeds.
Related: Akita vs. Husky.
Are You Ready to Raise a Husky in Colorado?
If you've never owned a dog before, it can be pretty shocking to learn just how much work goes into caring for a dog, especially when it is a Husky. Think of dogs like human babies— they rely on you for everything and can't do anything for themselves.
This means you have to provide food and shelter and plenty of physical, mental, and social stimulation to keep them healthy and happy. Dogs need a lot of exercise and playtime, and they hate being left home alone while you go out and have adventures.
In addition to the time commitment, however, they also require a large financial commitment. Online experts suggest you expect to pay between $50-$80 on food per month for your Husky, depending on their size and the quality of food you purchase.
You'll also need to spend money on toys/accessories, grooming, pet sitting, vet visits, and routine heartworm and flea and tick prevention medications. One of the best ways to figure out if you're ready for dog ownership is to talk to a close friend who owns a dog.
The internet is an excellent place for many things, but nothing can act as a substitute for the advice of someone who knows you personally. If you want the conversation to be as beneficial as possible, we suggest chatting with someone who is at a similar stage in their life to you.
This means not only in terms of their free time and job but also their financial situation. During this conversation, ask them the best and worst parts about dog ownership, how much they pay per month for their dog, what the most challenging aspects are, and what they wish they had known before adopting.
Conclusion For The "Best Husky Rescues in Colorado"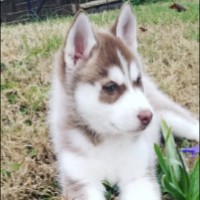 Huskies are special dogs who make excellent companions, and the great news is you can quickly adopt one from an animal shelter or a breed-specific rescue. Hopefully, this article was a great starting place for where to look to adopt your new dog in Colorado.
For more guides similar to this list of Husky rescues in Colorado, you can check out:
Before you adopt a Husky from a rescue shelter in Colorado, you can learn more about the breed by watching "Siberian Husky Dogs 101" down below: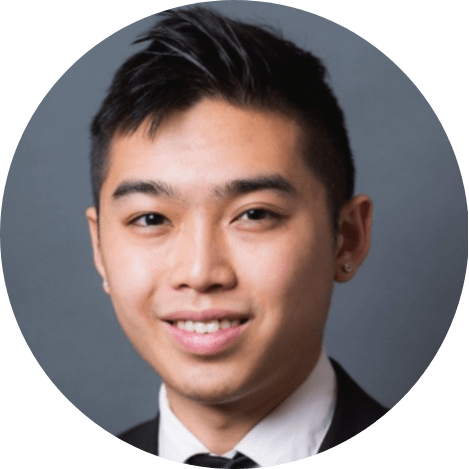 Andy is a full-time animal rescuer and owner of a toy doodle. When he's not saving dogs, Andy is one of our core writers and editors. He has been writing about dogs for over a decade. Andy joined our team because he believes that words are powerful tools that can change a dog's life for the better.
Why Trust We Love Doodles?
At We Love Doodles, we're a team of writers, veterinarians, and puppy trainers that love dogs. Our team of qualified experts researches and provides reliable information on a wide range of dog topics. Our reviews are based on customer feedback, hands-on testing, and in-depth analysis. We are fully transparent and honest to our community of dog owners and future owners.