Corgis are one of the most popular dog breeds in the entire world. In 2019, according to the American Kennel Club (AKC), the Corgi was the 10th most popular dog in the world. Due to their widespread popularity, you'll see many Corgi's up for adoption every year. Sometimes people can't financially care for these dogs, they are moving, or health issues come up.
Whether you've had your heart set on an adorable Corgi for years or have just grown a liking this dog breed, a rescue can be a great place to adopt a Corgie. As you search for Corgi rescues in Colorado, be sure to do your own investigation and get to know the team behind the rescue in the Colorado area.
To help you get started, here we share some of the best rescues for Corgis in the Colorado region. You'll find a brief description followed by their contact information if you're interested in learning more about their work and the availability of Corgis.
Other articles you will like: Golden Retriever Rescues in Colorado and Doodle Rescues in Colorado.
1. Colorado Corgis and Friends
As a non-profit organization, the mission of Colorado Corgis and Friends is to provide care and loving homes for Corgis in need. With years of experience in raising Corgis and rescuing animals, the founding members are intentional about the support they provide and the opportunities to share in the joy of a Corgi rescue dog.
In addition to transitioning dogs in need to wonderful house pets, the team also offers a vast amount of assistance and support as Corgis are rehomed and trained. As they are focused on caring for Corgis, they can be specific about this particular breed's temperament and unique needs as a herding dog.
Colorado Corgis and Friends also seeks to provide information and training about the Corgi breed in their community to further support the pet population. The volunteers and staff go beyond passing dogs along and are active in making a difference in their community.
In addition to being an adoptive family of Corgis, they also offer the opportunity to be a foster home for Corgis. Fostering is needed as they transition out of being homeless and are welcomed into a new home, whether that's your own or someone else.
Beyond becoming an adoptive family, you can also support the work of Colorado Corgis and Friends by submitting donations, volunteering, and finding other events and opportunities to help the Corgis in your community.
Families that are interested in adopting a dog from the Colorado Corgis and Friends rescue can complete an application after reviewing their puppy policy. This outlines the guidelines and other things to expect when adopting a dog from a shelter. Their website shares a wide selection of available dogs that are ready to be adopted. In addition to Corgis, you can also find mixed breeds and other purebreds.
While schedules may vary, Corgis and Friends sometimes hosts adopting days other events specifically designed to help boost education of the Corgi and encourage families to take their next steps in adopting their new friends.
Corgi Rescue Details
2. Colorado Corgi Rescue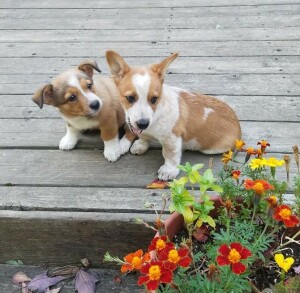 With a passion for dogs, founder Jeff Gold started the Rescue Me! Organization to support dogs in need. Since 2003, his Rescue Me! Foundation has helped to provide hope for dogs, but also other animals like cats that are lost and in need of a second chance.
The team of Colorado Corgi Rescue focuses on both rehabilitation and rehoming Corgi rescues that are in need of homes. Their website lists a wide selection of Corgis that are available for adoption and are ready to be welcomed into a new home.
Keep an eye on the available dogs as lists can change often. If you're not quite settled on the Corgi, you can also browse other breeds of dogs too as you find a dog in need that fits you and your family. You can also sign up to receive alerts on a particular breed to be sure you don't miss an opportunity to adopt a dog in need. Contact information and specific adoption information can be found on a dog-by-dog basis.
Corgi Rescue Details
3. Colorado Corgi Rescue
As part of the Pembroke Welsh Corgi Club of the Rockies, this organization focuses on the restoration, care, and rehoming of Corgis. They provide education and additional assistance opportunities for both adoptive families and the community in general.
With a dedication to providing healthy and trustworthy Corgis, the rescue does a check of the history of the Corgi including its background information and what circumstances it had been placed in.
They are also taken to a veterinarian prior to a foster home to ensure the well-being of the dog. From there, the Corgis are placed in foster care for further training and development. When an interested family is ready to adopt the dog, the Corgi moves from a foster home into their forever home.
Families that are interested in adopting a Corgi in Colorado can find a wide range of helpful information and resources as they prepare to take care of their new furry friend. Once a family is ready, interested individuals can complete an application to move into the next step of being placed with a Corgi.
The organization has a wide range of resources to offer families and individuals interested in Corgis. They also have a regular newsletter that shares more insight and information about the organization and the adoption process.
Having been around for more than 30 years, the staff and volunteers at Pembroke Welsh Corgi Club of the Rockies have dedicated their work to supporting the lives of Corgis in their Colorado community. With regular events and other opportunities to get involved, they've established themselves in the community as a source of resource and support for Corgis in need.
Corgi Rescue Details
What is a Corgi Rescue in Colorado?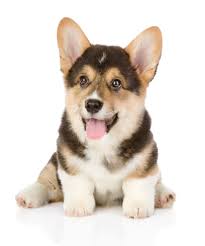 Despite their adorable appearances, there are situations where Corgis are left alone, abandoned, and need to fend for themselves. A rescue shelter saves them by providing shelter, necessary medical care, and a way for them to discover a new, loving home.
A Corgi Rescue is an operation that specializes in caring for the Corgi breed. Often, these rescues are non-profit organizations that rely on the work of volunteers and donations in order to be successful in rescuing dogs. They also rely on foster and adoptive families to keep Corgis out of the streets and into homes filled with love and companionship.
Although most Corgie rescues in Colorado won't provide you with a full medical record since the dog's birth, rescues do provide hope and a new life for a struggling dog. If you're looking for a dog that you and your family can afford while also supporting your animal community, a Corgi rescue for adoption can be a great option for finding your furry friend.
More Information About Corgis for Adoption in Colorado
The Pembroke Welsh Corgi is a small and adorable dog. This popular dog breed can make a great fit for families and individuals of all ages. The Pembroke Welsh Corgi, Corgi for short, is known for being affectionate and obedient. As a herding dog breed, they can also be intelligent and watchful as well.
As a dog of smaller size, the Corgi gets up to only about 10-12 inches tall and weighs between 27 to 30 pounds. As a herding dog, its legs are strong and well-built, making it an active dog whether playing or working. They crave activity and enjoy being quick and agile. Corgis tend to have extremely outgoing personalities and desire attention from anyone and everyone.
Their soft coats are typically tan and white, although their markings and shades of coats can vary. One aspect to keep in mind is that their coat sheds during the day. Regular bathing can help control the shedding.
Wherever you select your dog from, the Corgi can be a loyal family friend that keeps life entertaining and active. While you can choose to get your Corgi puppy from a well-known breeder, you may also be interested in saving a dog's life by adopting a Corgi from a rescue in Colorado.
Conclusion for Corgi Rescues in Colorado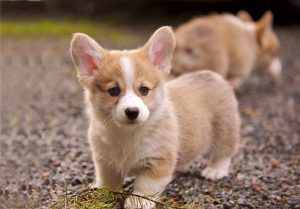 If you're ready to add a Corgi into your family, a rescue or animal shelter can be a great way to adopt a Corgi and provide them with a second chance at life. Not only will you find joy and happiness in a dog, but you'll also transform your dog's life into one of hope and love. If you're looking for a Corgi that's right for your family, give a rescue in the Colorado area a try.
Other articles you would like:
Garrett loves animals and is a huge advocate for all Doodle dog breeds. He owns his own Goldendoodle named Kona. In addition, he volunteers at the Humane Society of Silicon Valley, where he fosters dogs and helps animals. Garrett enjoys writing about Doodles and believes that dogs can teach humans more about how to live than humans can teach a dog.
Why Trust We Love Doodles?
At We Love Doodles, we're a team of writers, veterinarians, and puppy trainers that love dogs. Our team of qualified experts researches and provides reliable information on a wide range of dog topics. Our reviews are based on customer feedback, hands-on testing, and in-depth analysis. We are fully transparent and honest to our community of dog owners and future owners.