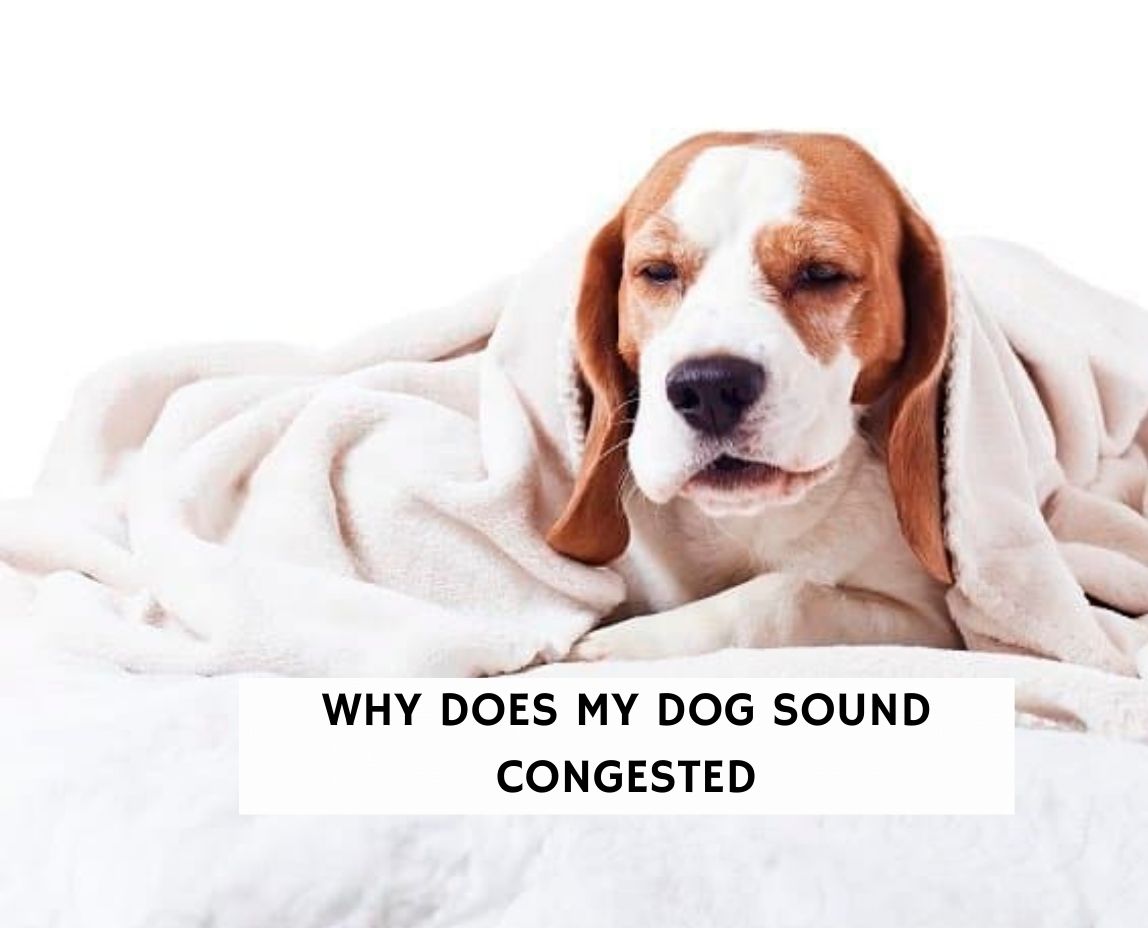 Are you asking yourself: "Why does my dog sound congested?" If you are, then here's what you need to know. As a responsible pet owner, it is essential to notice when things out of the normal are happening with your dog. That way, sickness, injury, and diseases can be prevented or treated as soon as possible.
Dogs can run into many health problems, just like humans, and we don't want to prolong those health concerns any longer than needed. This brings us to our topic at hand – your dog sounds congested.
This is a common occurrence that can happen from time to time in any dog's life. But, whether you notice this occurrence when your puppy is awake or sleeping, this can be alarming – especially when you've never heard this strange noise from your dog before.
In some cases, congestion can become life-threatening for dogs. For example, if your puppy has congestion, and in the process, their lungs become filled with fluid, this may result in respiratory distress, which can be life-threatening.
This is why it is crucial to be aware of what is causing your dog's congestion. Today, we're going to discuss possible causes, symptoms to look for, and remedies.
Before scrolling down this guide "Why Does My Dog Sound Congested," check out these other dog questions that could help you: Why Does My Dog Only Eat At Night and Why Does My Dog Scratch My Bed Sheets?
Possible Reasons for Dog Congestion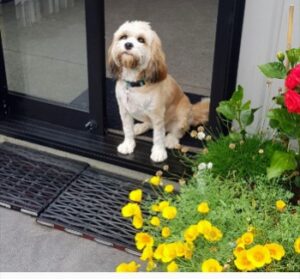 Below are the possible reasons your dog sounds congested.
Related: Why is My Dog Sneezing A Lot Lately?
1. Your Dog Has an Odd Sleeping Position
Sometimes, our dogs may fall asleep in a weird sleeping position, just as humans do – resulting in snoring. When your dog sleeps with its head or neck in an unusual position, its airways can become partially obstructed, and it can sound congested.
Suppose you notice the congested sound only coming from your dog when sleeping in an odd position. In that case, this is probably the cause and usually nothing to worry about, as this condition will resolve itself as soon as the dog moves positions while sleeping or stands up.
Try rolling your dog to a different side or moving its head to alleviate that congested sound. If you notice that your dog still sounds congested even in its normal sleeping position, it may be an indicator that the congested sound is due to another reason.
Keep reading along to discover some other reasons for congestion, or seek a vet's advice for a better reading on what is going on with your puppy.
Related: Why is My Dog Suddenly Sleeping On The Floor and Why Does My Dog Sleep On Me?
2. Dogs Born with Congested Breathing
Some breeds of dogs can be born with traits that cause them to experience what sounds like congestion or noisy breathing. Other terms for this are stertor and stridor. Stertor is inspiratory snoring or gasp.
Stridor is a raspy, wheezing, vibrating sound upon inhalation (most common) and exhalation. The shape of their skull structure naturally obstructs their airways, leading to congestion and breathing issues.
Dog breeds that are commonly born with congested breathing are as follows:
American Bull Dog
French Bull Dog
Pug
Pekingese
Boxer
Boston Terrier
Chow Chow
Shar Pei
Cavalier King Charles Spaniel
Lhasa Apso
Since this congestion is caused by the genes/shape of the skull, nothing can be done to remedy this at home. Therefore, whether you are the current owner of one of these breeds or thinking about getting one, it is essential to consult your vet and monitor their breathing patterns throughout their life.
Most of the time, these puppies can breathe just fine while making some congested noises such as snoring or snorts for the entirety of their lives. However, this can become more serious and result in surgical measures to correct and properly open the dogs' airways.
3. Extra Weight Contributing to Congested Breathing
Extra weight can be contributing to your dog's congested breathing. If you have noticed your dog gain new weight or labeled "overweight" or even "obese" by your veterinarian, their airways can become obstructed.
Overweight dogs are more prone to collapsing trachea and laryngeal paralysis. Collapsing trachea is characterized by the telltale "honking cough," other symptoms include: exercise intolerance, labored breathing, and a bluish tinge to the gums.
Laryngeal Paralysis has progressive signs: the dog panting without exercising, noisy and labored breathing, and getting tired quickly during regular walks. In addition, you may notice that your dog's voice changes and sounds hoarse.
Untreated, these airway conditions could lead to a respiratory crisis which could be fatal if not treated. Weight must be monitored in dogs, just like with humans. Extra weight can contribute to many problems and the ones mentioned above. Limiting the number of treats and meals your dog ingests is important.
It is also important to avoid feeding your dog fatty human foods, as this can be detrimental to their diets. Regular exercise and activity are also essential for keeping your dog at its ideal weight. For a more complex diet and exercise plan, it is best to consult your vet.
4. Allergies Causing Congested Breathing in Dogs
Allergies are another condition that can cause congestion in dogs, just as it can with humans. Seasonal allergies are a common condition among many dogs. One of the symptoms it can cause is congestion, among others such as sneezing, runny nose, itchy or watery eyes, rashes, hair loss, etc.
Dogs can have allergies to fleas, their environment, and food. If you notice those in combination with your dog's congestion, it is best to visit your vet so that they can examine your puppy and determine what exactly their allergies are in relation to.
Diagnosis can be a time-consuming and frustrating process. Still, it is essential to stay patient so that your veterinarian can provide your companion with the necessary medications to prevent and lessen your dog's discomfort.
Related: Common Goldendoodle Food Allergies and Everything You Need to Know About Chicken Allergy in Dogs.
5. Sickness/Illness Causing Congested Breathing

A few illnesses can cause your dog to have congested breathing. A few examples of these are the canine parainfluenza virus, canine infectious tracheobronchitis (or kennel cough), Canine adenovirus type 2, etc.
These illnesses can be contracted from your dog hanging out with other dogs at daycares, parks, etc. Most of them can be cured at home by letting your dog's immune system fight off these viruses with lots of rest, vitamins, and fluids.
In some cases, your vet can provide antibiotics or a decongestant to assist your dog's system in the fight against these illnesses. In any case, it's always best to take your dog to the veterinarian since these symptoms could be a sign of something serious.
Related: Why Does My Dog Keep Burping and Licking Lips
Conclusion For "Why Does My Dog Sound Congested"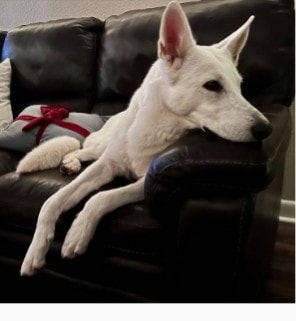 As you can see, many factors can result in your dog sounding congested. Some can be benign, while others could be fatal. No matter the issue, it is critical to monitor your dog. It is always best to get the opinion of a trusted veterinarian to ensure that this congested sound is not an indicator of a significant health issue.
If this article "Why Does My Dog Sound Congested" helped you, check out these other guides from our team:
You can learn more about this topic by watching "Kennel Cough in Dogs" down below: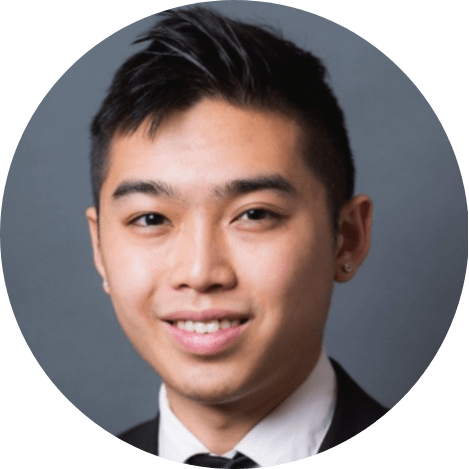 Andy is a full-time animal rescuer and owner of a toy doodle. When he's not saving dogs, Andy is one of our core writers and editors. He has been writing about dogs for over a decade. Andy joined our team because he believes that words are powerful tools that can change a dog's life for the better.
Why Trust We Love Doodles?
At We Love Doodles, we're a team of writers, veterinarians, and puppy trainers that love dogs. Our team of qualified experts researches and provides reliable information on a wide range of dog topics. Our reviews are based on customer feedback, hands-on testing, and in-depth analysis. We are fully transparent and honest to our community of dog owners and future owners.