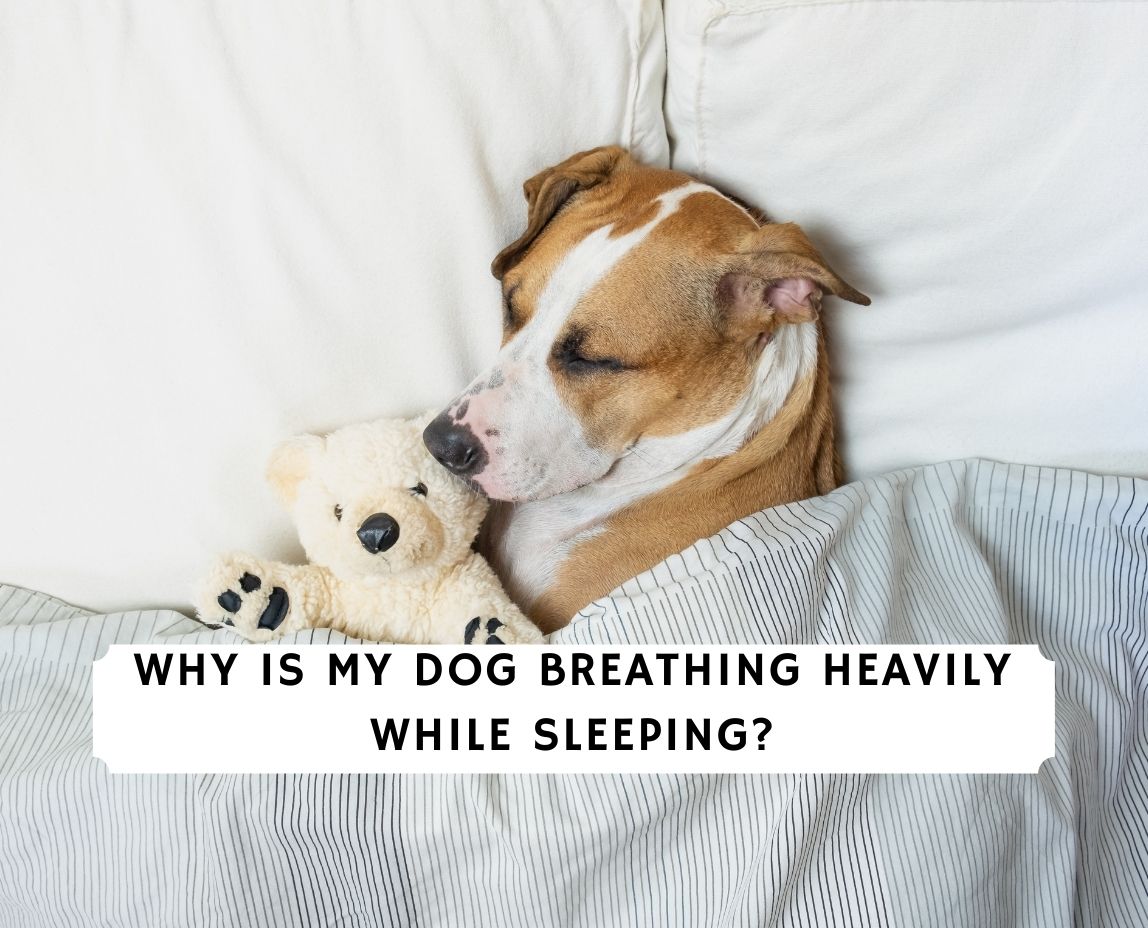 There are several reasons that your dog might be breathing heavily during sleep, and most of them are completely normal and nothing to be concerned about, so try not to panic straight away. Most dogs, depending on their breed, will take between 18 and 34 breaths per minute. If you notice more breaths than this, there could be something wrong. To determine the reason for your dog's heavy breathing, you'll have to monitor their other behaviors, too, even when they're awake.
Your dog breathing heavily while sleeping could mean that it's dreaming, dealing with sleep cycle changes, old age, or respiratory infection, along with several other important information. While this article will help you understand why, if you have any suspicion about your companion's health, it's best to visit a veterinarian.
Before scrolling down, we think these articles might help you: Reasons Why My Dog Has To Sleep Touching Me and What Does It Mean When a Dog Is Barking in Sleep?
Dreaming
The most straightforward answer might be that your dog is having a great dream where they're chasing something. Generally, if your dog is dreaming, it'll be moving other parts of its body to simulate what's happening in the dream. If they're chasing a rabbit, their legs might be twitching because they're dreaming about running. There's no need to do anything here; they're just having a good time.
However, it would be best if you steered clear of them when they're in this dream state. Waking a dreaming dog could be dangerous if they don't immediately recognize where they are, and it could trigger aggression. Dreaming is a good thing. It helps your dog relieve stress, just like it does for humans, so leave them to it.
Dog Product Recommendations: Best Dog Bed For Separation Anxiety and Best Elevated Dog Bed.
Sleep Cycle Changes

A dog's sleep cycle changes from REM sleep to light sleep every 20 minutes so that you might notice changes in their breathing during this transition. You'll be able to tell when your dog is in REM sleep as they'll breathe more heavily. As they start to come out of the deep sleep, their breathing will become lighter.
This will reoccur every 20 minutes. This is entirely natural – even humans do it, though we have a longer cycle than a dog's. There's no need to do anything. You shouldn't wake your dog up during these sleep phases. They need to go through this cycle to keep their correct sleeping pattern.
Old Age

Dogs' breathing naturally becomes more difficult as they get older. This is just because it takes more effort for your dog to do anything. If your dog has more labored breathing when they're awake than they used to, then it may just be a natural effect of old age. This is inevitable as they age, as it takes more effort to walk and play.
If you're concerned, visit your veterinarian to check that it's nothing more sinister. As your dog gets older, you may need to cut down on the amount of exercise they have. Although dogs need exercising every day, even when they're old, you should shorten the walks slightly to give them time to recover.
Compressed Face Breeds

Some 'designer dogs' have unfortunately been overbred, leading to defects that limit their airways. If you have a Pug, French Bulldog, Pekingese, or similar breed with a squashed face, heavy breathing may result from their breeding. If this is the case, their breathing will be heavy all the time; not just while they're sleeping.
You might find that they snore a lot while they're sleeping too. As it's part of their genetics, sometimes nothing can be done. However, if it's getting worse, consult your vet as there may be operations that can be performed to widen their airways. The feasibility of this differs from dog to dog depending on the scale of the problem.
Bad breeding is what causes this issue. You should always check that you purchase your dog from a reputable breeder who has the papers in order. Try to see both of the parents before you take the plunge on a new puppy. If the parents have breathing difficulties, likely, the puppies will too.
Respiratory Infection
Respiratory infections can occur if your dog has been left out in colder temperatures, hasn't been dried off properly after a bath, or has been swimming in dirty water. You might notice that the heavy breathing continues while your dog is awake.
It's likely to be accompanied by a cough, loss of appetite, and lethargy in severe cases. Keep a close eye on your dog. Some minor infections clear up on their own. However, if you notice it getting worse over a few days, take them to the vet for some antibiotics. Always towel-dry your dog after being in water before letting them back outside, and make sure you keep them away from water that's got a lot of algae or trash laying around.
Related: Why Is My Dog Sneezing and Best Dog Allergy Test.
Anemia
Anemia is a condition that limits red blood cells. This can mean that their body isn't getting enough oxygen. You'll notice that your dog is getting increasingly tired after exercise and that they're more lethargic to conserve energy. Anemia is a severe illness that is likely to be a lifelong condition.
However, it can be medicated. Speak to your veterinarian to find out what options you have. Anemia can be hereditary or can occur as the result of other conditions later in life. It's not preventable, but you can manage it by ensuring your dog has a healthy, balanced diet.
Heat
Your dog might be too hot. Dogs don't have sweat glands, so they pant to regulate their temperature, even during sleep. A dog's temperature should be between 100-102.5F. The easiest way to determine if they're too hot is to check the temperature in the room. If you're hot, they must be too.
Turn down the thermostat and make sure there's plenty of freshwaters for them to drink. Never leave your dog alone when it's a hot day. They need to have access to water at all times, access to a breeze, and shade if they're sitting outside.
Conclusion For "Why Is My Dog Breathing Heavily While Sleeping"
There are lots of simple reasons that your dog might be breathing heavily during sleep. However, it's not necessarily anything to worry about. Monitor their other behaviors while they're awake and if the heavy breathing continues over a few days, take them to the vet for a check-up.
For more articles related to "Why Is My Dog Breathing Heavily While Sleeping," check out: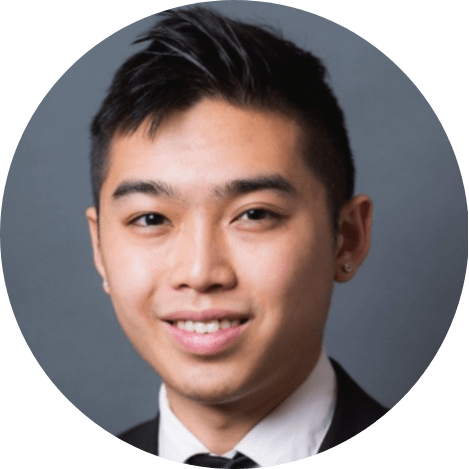 Andy is a full-time animal rescuer and owner of a toy doodle. When he's not saving dogs, Andy is one of our core writers and editors. He has been writing about dogs for over a decade. Andy joined our team because he believes that words are powerful tools that can change a dog's life for the better.
Why Trust We Love Doodles?
At We Love Doodles, we're a team of writers, veterinarians, and puppy trainers that love dogs. Our team of qualified experts researches and provides reliable information on a wide range of dog topics. Our reviews are based on customer feedback, hands-on testing, and in-depth analysis. We are fully transparent and honest to our community of dog owners and future owners.