If you're searching for German Shepherd rescues in Colorado, then here's what you need to know. Choosing to adopt a German Shepherd instead of buying one from a breeder is a much more practical and humane option for owners who want to avoid the cost of buying one.
You can rescue a German Shepherd from a local shelter or a specialist rescue without breaking the bank. In addition, there are many German Shepherds available for adoption at different stages in their lives, from puppies to senior dogs.
Before scrolling down this list of German Shepherd rescues in Colorado, check out these other recommendations from our team at We Love Doodles: Best Dog Bakery in Denver, Colorado, and Best Corgi Rescues in Colorado.
Find a German Shepherd Rescue Near Me in Colorado
This article will share our top picks for German Shepherd rescues in Colorado. We hope you will find the information below helpful in your pet search.
German Shepherd Product Recommendations: Best All-Natural Shampoos For Dogs and Best Dog Brush For Tangles.
1. Front Range German Shepherd Rescue
Front Range German Shepherd Rescue is a group of German Shepherd lovers in the Denver area that works to find new homes for homeless dogs. They do not evaluate dogs as service dogs. The entire adoption process takes 1-2 weeks from when you submit your application until you get your dog.
They may not be able to find a dog that suits your circumstances in some cases. Their dogs are placed solely by volunteers. Since the volunteers have busy lives with their own families, jobs, school, pets, etc., they would greatly appreciate your patience as they work through this process. However, if they do not have the right dog for your situation, it can sometimes take longer.
Individual dogs are not discussed with applicants until after completing the application process. If you apply to adopt from Front Range German Shepherd Rescue, you're not applying to adopt an individual dog. Often, there are multiple applicants interested in the same dog.
They will not guarantee the same dog to more than one applicant. Their goal is to place their dogs in a home where they will have the best chance of success. Foster to adopt is not an option unless otherwise specified on the dog's bio. Their entire process is focused on setting their German Shepherds up for success with their forever families.
Front Range German Shepherd Rescue Details
2. German Shepherd Rescue of the Rockies
The GSROR was founded to fill a need for German Shepherds to find permanent homes. Since March 2011, they have been helping dogs in need. The first six dogs they brought into rescue were all adopted within a month and live the good life surrounded by love and happiness.
Their goal at German Shepherd Rescue of the Rockies is to find each dog a forever home with a well-matched family and carefully screened family. In addition to nutrition information, referrals, education, and training tips, they also provide other services to the community.
They are a foster home-based rescue organization that does not have a shelter where all dogs are housed together. Their adoption fee is $350, including a veterinary examination, up-to-date vaccinations, a microchip, spaying or neutering, and heartworm testing (if old enough).
To adopt one of GSROR's available rescued dogs, you must be at least 25 years old. Applicants under the age of 25 who believe they can provide the kind of home they look for can submit their application, and it will be considered. Adoption fees for senior dogs will be posted separately for each dog.
If you are interested in one of the dogs on their website, please complete their adoption application. If you don't hear from them within 14 days, it does not mean your application has been denied, but rather that they do not feel any of their current dogs would fit what you are looking for or what the dog needs to be successful.
German Shepherd Rescue of the Rockies Details
3. Snow Capped Shepherd Rescue Colorado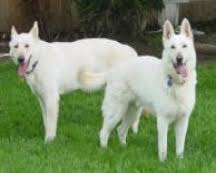 Last on the list of the best German Shepherd rescues in Colorado is "Snow Capped Shepherd Rescue Colorado." Snow Capped Shepherd Rescue is a volunteer-run 501(c)(3) non-profit located in Denver, Colorado. Their mission is to rescue abandoned, abused, neglected, and stray White German Shepherds and German Shepherd mix dogs.
Rather than having a shelter, all of their rescued dogs are placed with loving foster families—a temporary stop on their way to their happy-ever-after. During their adoption process, responsible guardians are matched with adoptable dogs.
Snow Capped Shepherd Rescue is looking for people who can provide their dogs with a loving and caring home for a lifetime. Adopters are carefully interviewed to ensure that the right match is made. They gather information about lifestyle, desired activity level, work situation, and other pertinent factors from potential adopters.
Snow Capped Shepherd Rescue Colorado Details
German Shepherd Rescue Shelters in Colorado
Although attitudes and intentions toward animal adoption and rescue pets have changed significantly, there are still illegal puppy farms and unethical breeders. If you cannot adopt, you can foster, donate, or volunteer to help animals in need. You might discover that your soulmate isn't what you expected but exactly what you need when adopting a pet.
Adopting provides a loving home for a large population of animals looking for a home, rather than purchasing a German Shepherd. The rescue group will desex and microchip your German Shepherd as part of an adoption. All of this is included in the adoption fee.
By having these already in place, you won't need to worry about organizing this later and managing your schedule around your pet's recovery from a desexing procedure. Though desexing isn't a procedure to worry about, it is surgery requiring some aftercare.
Rescue pets have often been around many other animals and people through previous homes or foster care. It is also common for older German Shepherds to know acceptable behavior and are often much happier to lay back and receive a pat than to run around. It's a great choice if you don't have the time to raise and train a puppy.
How to Choose a German Shepherd Rescue Dog in Colorado
Watch the dog from a distance. Is it calm, friendly, and relaxed; agitated and aroused; stressed and nervous; or fearful and timid? How does it react to people or other dogs? The following steps can help when evaluating a future German Shepherd family member.
Try engaging in everyday play with the dog you're assessing to see if it's friendly and outgoing. Play very gently if it seems cautious or fearful. For example, try chasing a ball with it. If it ignores the ball, try a soft squeaky toy, or play tug with a tug toy. Get down on the floor and invite it to play if it will not play with toys.
If it refuses, try running away from it and see if it will run after you. Even if it doesn't know how to play with toys, it is playing if he engages you lightly. Does it get too excited during play on the other end of the scale? Does it bite at you, grab your clothes, jump on you, or mount you?
It would be best to fold your arms when you stop playing and hide the toy in your hand. Does it stop what it's doing or continue to misbehave towards you? Remember that this assessment cannot wholly predict a dog's future behavior. Instead, it gives you a snapshot of how the dog responded to particular stimuli in a specific environment on a specific day.
Where Do You Find a German Shepherd Rescue in Colorado?
Identify the type of dog you're looking for by evaluating your lifestyle. Getting to know an individual animal is the most effective way to determine temperament and likes and dislikes since a breed is not guaranteed to have certain traits. Besides finding a cute dog, you'll also feel happy about helping a homeless dog.
It is not because of something the dog has done that many dogs lose their homes, but because of owner-related problems like cost, lack of time, lifestyle changes (having a baby, divorce, moving, marriage), or allergies. Pet stores and websites are not the most reliable places to buy puppies.
The majority of those puppies come from puppy mills and mass breeding facilities. If you're planning to buy a German Shepherd, you should support a breeder who puts their dogs' needs first.
You can find responsible rescue groups by asking your veterinarian or trusted friends for references, contacting local breed clubs, or attending professional dog shows.
In addition, responsible rescue groups will want to interview you in person and meet with you to make sure the puppy is a good match for the family and that you will provide a loving, long-term home.
German Shepherd Guides: When Do German Shepherds Calm Down?
Frequently Asked Questions
What is a Level 3 German Shepherd?
The Southern California German Shepherd Rescue explains that a Level 3 German Shepherd is confident and challenging. Level 3 dogs embody the standard breed temperament. Level 3 German Shepherds are independent problem solvers and are usually moderate to high energy.
Will challenge leadership
Will try to outthink their owners
Usually, 1-3-year-old males that are highly trainable as pets
Typical rescue
Will mature to Level 2 between the ages of 3-5
Suitable for homes with strong leadership that will provide 1-2 hours of physical exercise every day
. Level 3 dogs do best in homes with past breed experience.
Which German Shepherd is best?
All German Shepherds make for the best companion dogs if socialized early on and positively trained. The West German working lines are popular because of their strong drive, excellent working ability, and stable temperament.
The saddle coat German Shepherd is the most recognized. The all-black or all-white German Shepherd also makes for wonderful companions. Regardless of which German Shepherd you opt for, this breed needs plenty of exercise, socialization, and training. The possible health concerns may be:
Bloat
Epilepsy
Exocrine pancreatic insufficiency
 Hip and elbow dysplasia
Cancer
Which is better, male or female, GSD?
 Both male and female German Shepherds are self-confident and even-tempered. They are also affectionate with family and friends. The GDS is good with children and most animals and is highly trainable. Here's the takeaway:
Males will range from 24-26 inches
Females will range from 22-24 inches
Males will weigh from 65-90 pounds
Females will weigh from 50-70 pounds
Life expectancy is 7-10 years for both males and females
How much does a bloodline German Shepherd cost?
A champion German Shepherd puppy can range from a few thousand dollars to over $7,000. Look for German Shepherd puppies that are selected and bred from the best lineage in Europe or the US.
Puppies should be raised in a loving and social environment and healthy and happy. All pedigreed pups should be AKC registered and be parasite free.
German Shepherd puppies should also receive a health certificate from a well-known and reputable veterinarian. Most German Shepherd breeders will offer training to help you understand your dog better.
What is German Shepherd RRR?
GSRRR is an unfunded, non-registered rescue that relies on the public's generosity run by Katy and Aly in Northern Ireland. They are a breed-specific dog rescue and strive for the welfare of all dogs, and they aim to educate, rehabilitate and offer a helping hand to those in need.
Who is the most popular German Shepherd in the world?
According to Wikipedia, Rin Tin Tin or Rin-Tin-Tin was a male German Shepherd born in Flirey, France, who became an international star in motion pictures.
Rin Tin Tin was rescued from a World War I battlefield by an American soldier, Lee Duncan, nicknamed him "Rinty." Duncan trained Rin Tin Tin and obtained silent film work for the dog.
Video of Rin Tin Tin:
What is a blue German Shepherd?
The gene responsible for the blue-colored German Shepherds is the D gene for dark. The D (dilute) locus is responsible for the diluted pigment that lightens the coat from black to blue. All German Shepherds have this gene.
VCA Animal Hospital explains that the dog genome contains approximately 3 billion base pairs of DNA and thousands of genes, but only eight genes in the dog are associated with coat color. The loci associated with coat color in dogs include:
D (dilute) locus. This genetic site is responsible for diluted pigment, which lightens coats from black or brown to gray or blue or very pale brown. A mutation in the melanophilin (MLPH) gene is the cause of color dilution. The two alleles associated with dilution are D (dominant full color) and d (recessive dilute). It takes two recessives (dd) to lighten black pigment to gray or blue and red pigment to cream.
The blue German Shepherd is rare and is not recognized by the American Kennel Club (AKC). The blue German Shepherd is a variation of the standard German Shepherd breed. They have the same temperament and physical traits but cost more due to being hard to come by.
Conclusion For The "Best German Shepherd Rescues in Colorado"
Lists like these, which offer a few of the top German Shepherd rescue organizations in Colorado, can help you find a puppy who deserves a second chance. Apply to the organization that sparks your interest and begin the process of adding a German Shepherd to your family.
For more guides similar to this list of German Shepherd rescues in Colorado, you can check out:
Before you adopt a German Shepherd from a rescue shelter in Colorado, you can learn more about the breed by watching "German Shepherd Dog Breed Guide" down below: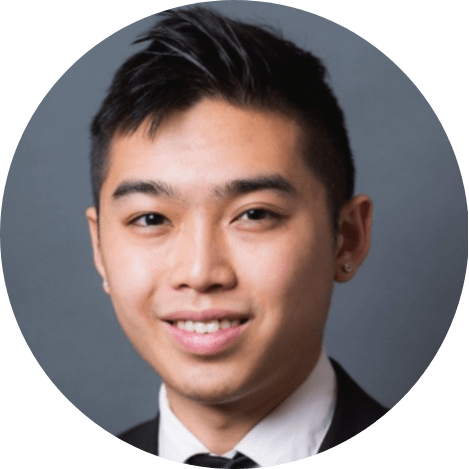 Andy is a full-time animal rescuer and owner of a toy doodle. When he's not saving dogs, Andy is one of our core writers and editors. He has been writing about dogs for over a decade. Andy joined our team because he believes that words are powerful tools that can change a dog's life for the better.
Why Trust We Love Doodles?
At We Love Doodles, we're a team of writers, veterinarians, and puppy trainers that love dogs. Our team of qualified experts researches and provides reliable information on a wide range of dog topics. Our reviews are based on customer feedback, hands-on testing, and in-depth analysis. We are fully transparent and honest to our community of dog owners and future owners.