When do German Shepherds calm down? Do you secretly wonder how your German Shepherd has such vibrant energy all the time? As much as you adore the creature and cannot do without it, you might sometimes want it to tone down a bit.
It might get tricky when your dog is constantly jumping, running and requires something to be kept busy. If you are too facing the same trouble with your German Shepherd, this article will give you a detailed guide about the calming down of the animal.
Before scrolling down this guide "When Do German Shepherds Calm Down," check out these related articles: How Much is a German Shepherd and German Shepherd Puppy Feeding Chart.
Why Are German Shepherds So Hyperactive And Energetic?
Historical Significance: The nature of this dog is associated mainly with its history. Since the 19th century, German Shepherds have been classified as herding dogs. Its ancestors ran in packs and took charge of other animals. Hence, this trait stems from the fact that the dog wishes to be the pack leader and gain control even when it is against humans. Its dynamic nature hails from the desire to run and move freely, just like its ancestors did in open fields.
Immature Nature: While German Shepherds grow quickly, they still have a lower mental age. It takes a while for the dog to level up both the parameters and self-regulate its behavior. This active energy is due to the slow rates of developing mental maturity.
Lack of Mental and Physical Activity: German Shepherds stick by their routine. This routine involves challenging exercises for at least 90 minutes daily and intense cardio activities once or twice a week. If you change this pattern, it results in the hyperactive energy of the dog. This is because physical stimulation does not channel and expel the required energy. Your dog also needs to be mentally stimulated through tricks and commands to avoid hyper and restless behavior.
Need For Attention: German Shepherds also desire attention and affection like every other dog. If subjected to loneliness or isolation, they react unhealthily. In addition, with the lack of time from their owners, the German Shepherd tends to get overwhelmed and is likely to display an over-energized front. Hence it is important to take time and engage with your dog continuously.
Hyperkinesis: Termed as canine ADHD, this is a medical condition and could be a rare reason for the unusual hyper behavior of your German Shepherd. Along with hyperactivity, other symptoms include impulsive and attention-seeking behavior, reduced attention spans, etc. If your dog is displaying some of these signs, it is recommended to consult a veterinarian for further remedy.
Related: Why is My German Shepherd Skinny?
What Are The Signs Of Hyperactivity In German Shepherds?
Hyperactivity and energetic behavior can be confusing to distinguish from the lively and happy nature of the dogs. Here are some physical distinctions that might help you out. A happy puppy often has a relaxed state along with a high and a waggy tail. They also lean into your hand gently when your pet.
On the other hand, a hyperactive puppy may exhibit certain aggressive moves. These include biting, nipping, or chewing things. Your dog might also react to situations by spinning around, jumping, lunging, or running without any control. They are rougher than usual, and barking, yipping, or snarling levels might have shot up.
When Do German Shepherds Calm Down?
Usually, German Shepherd dogs are expected to calm down between 6 months to 3 years. It is important to realize that although this is an average range, every dog has a unique personality and responds differently.
The calming down of the dog is also determined by the training imparted to it and the neutering. When you adopt a German Shepherd, it is usually given to you between 8 weeks and six months.
This is to avoid any unforeseen health conditions when the dog is young or advanced behavior problems when it gets older. After receiving the dog within this age frame, you must prioritize its socialization as an owner.
This period is exclusively meant for your pet to connect with new visions, people, surroundings, smells, voices, and other animals. It makes your animal accustomed to its surroundings and helps it better trust the place and its people.
Socialization also establishes a connection between the German Shepherd and its master. In the time frame of 3 to 6 months, your dog experiences juvenile emotions. It acts like a child and wishes only to have a merry time.
This period demands adequate obedience training to help the dog maintain calmness in required situations. Post this begins when your dog attains sexual maturity and there is an increase in the hormone levels.
Between the period of 6 months of age to one year, your dog will usually have all its adult teeth and a new sense of energy. This time frame is ideal for getting your German Shepherd neutered to prevent wanderer syndrome or unprecedented early pregnancy.
Neutering
Neutering of your dog achieves the following results:
The German Shepherd will exhibit a reduced libido-driven behavior.
Its aggression levels are controlled, and it becomes calmer.
The territorial and possessive nature of the dog reduces.
In most cases, a German Shepherd grows to its maximum size and attains peak mental maturity between 2-3 years. It is essential to follow and understand all these ranges and adapt to the same as per your pet's requirements.
Related: Best Dog Foods For German Shepherds with Skin Allergies.
Ways To Calm Your German Shepherd
1. Adequate Exercise
A systematic exercise routine works best to calm your German Shepherd. It aids them to regulate and shed away all the pent-up energy, manage aggression and induce a calmer behavior.
This is because German Shepherds are working dogs. If provided the physical stimulation through exercise, they will devote less time to mischief and behave quietly.
2. Training
For any dog, training is a very crucial stage of its life. Training achieves the following motives:
It imposes greater control over your pet when required.
It engages your dog mentally and tires it out with all the stimulation.
A German Shepherd puppy can be subjected to obedience training. A relatively older dog can be put through agility training or Schutzhund. Training is also an effective way to bond with your dog and establish a connection with new tricks and methods from time to time.
3. Mental Stimulation
German Shepherds are an intelligent breed. They love to put their mind and body at work. They enjoy learning new things and feel the need to be constantly active.
While training physically is important, one must also mentally stimulate the dog with tricks, games, and puzzle toys. One of the best games you can play with your dog is Hide and Seek.
It reinforces command and also gives room for physical exercise. To achieve this, distract your dog from giving you enough time to hide and command your dog to find where you are.
The dog will not only travel across the place to find you, but it will also mentally stimulate its sense of smell to locate you with your scent. Another way to play with your dog is hiding its treat and putting it to work through their noses. All dogs highly enjoy this game.
4. Check The Diet Of Your Dog
The food you feed your dog might directly impact its health and behavior patterns. The preservatives and added flavors in the dog foods offer almost no nutrition and trigger hyperactivity.
Further, most of these items contain a high dose of sugar and low protein content. It is essential to feed your dog organic food as much as possible and consult the veterinarian regarding its dietary plans.
5. Socialization
Socialization is vital for the development of both puppies and dogs. It helps your pet adapt to new conditions and get comfortable with the existing surroundings, its people, and other dogs.
Socialization also achieves the purpose of tiring your dog out. This allows it to release its energy, and the German Shepherd tends to have a calmer attitude.
Some ways to socialize your dog are by taking it to the doggy daycare or a walk in the park. You can also arrange for dog play dates, field trips or make your dog interact with your friend or any other family member.
Conclusion For "When Do German Shepherds Calm Down"
German Shepherds are a lively and energetic bunch. Although they do mature and calm down with time, you cannot expect a complete personality change. It will never be as toned down like any other dog breed. As a dog owner, you have to display complete patience and resilience with your pet.
Each dog is different, and you need to recognize this and provide all the love it deserves. It can get taxing while dealing with the hyperactivity of your German Shepherd. All you need to have is faith and believe that your pet will get calmer as time passes.
For more guides with mentions of the German Shepherd, feel free to check out:
You can learn more about a German Shepherd's energetic behavior by watching "Teach Your Puppy to Calm Down With This 7 Minute Exercise" down below: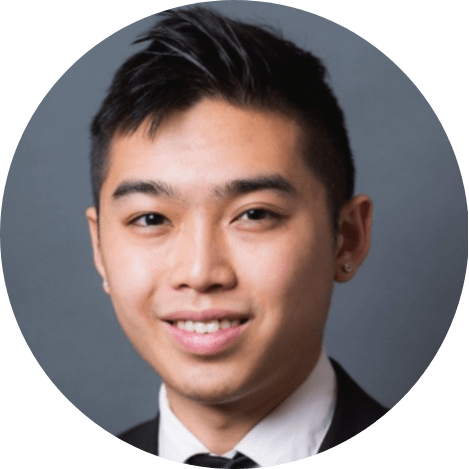 Andy is a full-time animal rescuer and owner of a toy doodle. When he's not saving dogs, Andy is one of our core writers and editors. He has been writing about dogs for over a decade. Andy joined our team because he believes that words are powerful tools that can change a dog's life for the better.
Why Trust We Love Doodles?
At We Love Doodles, we're a team of writers, veterinarians, and puppy trainers that love dogs. Our team of qualified experts researches and provides reliable information on a wide range of dog topics. Our reviews are based on customer feedback, hands-on testing, and in-depth analysis. We are fully transparent and honest to our community of dog owners and future owners.