Before scrolling down our list of German Shepherd rescues in Arizona, here's something you should know about the breed. The German Shepherd Dog is one of the most loved dogs around the world. German Shepherds always make the list of top dogs to own. There is no surprise for this since German Shepherds are loyal, confident, display a large amount of courage, their willing to learn, and the fact that they adapt to pretty much any situation, be it whether or new accommodations.
People know German Shepherds as police dogs, military dogs, or even service dogs to lead the blind or other people with disabilities. German Shepherds are good working dogs since they are easy to train and follow instructions well. German Shepherds date back to the late 1800s. German Shepherd dogs were originally responsible for heard sheep and also kept predators away. The dog was created to be "unmatched" as a herding dog. Post-World War I, the popularity of the dog skyrocketed. The breed got recognition since soldiers spoke highly of the dogs.
After World War one and the increasing tension with the world and Germany before World War II, the dog had a different name. People did not want the breed to be associated with anti-Semitic Germany. There are various names used around the world for this breed of dog. Alsatian, which this name is still widely used around the globe, GSD, Alsatian wolf dog, Berger Allemand. And Deutscher Schäferhund. Five different types of German Shepherds are available around the world today. Shepherd East European Shepherd, Shiloh Shepherd, White Shepherd, King Shepherd, and White Swiss Shepherd.
For more rescues in Arizona, you can check out our other recommendations: Best Dog Rescue in Arizona and Best Golden Retriever Rescues in Arizona.
German Shepherd Dog Breed Info
Weight: 66-88 lbs. (male) 49-71 lbs. (female)
Height: 24"-26" (male) 22"-24" (female)
Life Expectancy: 9-13 years
Coat: Double-Coat
Color: Brown, black or bicolor
Litter: 4-9 puppies
This is one of the most popular dog breeds, so you will not have a hard time finding a good shelter to adopt one at.
German Shepherd Guides: How Much is a German Shepherd and Why is My German Shepherd Skinny?
German Shepherd Rescues for Adoption in Arizona
Here are just a couple of the German Shepherd Rescues available to you in Arizona. These are reputable and well-known locations.
German Shepherd Recommendations: Best Foods For a German Shepherd to Gain Weight and Best Shock Collar For a German Shepherd.
1. Saving Paws Rescue Arizona
First on the list of the best German Shepherd rescues in Arizona is "Saving Paws Rescue Arizona." Saving Paws Rescue is a 501c3 organization that was begun in 2012 by a woman named Trisha Houlihan. Saving Paws is home specific for German Shepherd and Belgian Malinois dogs. Saving Paws Rescue is located in Phoenix, and this rescue saves over 200 dogs per year. Saving Paws is entirely run by volunteers. As with any rescue, to adopt from Saving Paws Rescue, you must first complete an application. SPR asks that you be patient, as applications can take up to seven days before they respond.
They will then reach out to you to set up an appointment to view the dogs you want. If adopting from out of state, or even in-state but not locally, the entire family (including other puppies) needs to come in for a meet and greet. If you live out of state Saving Paws Rescue also will require a home visit after the dog has been in the home for a while (should you decide to adopt and take one home). The adoption fee ranges from $250 to $500. The typical price is $350 for puppies and $500 for adults. The adoption fee is significantly less than what it would cost for veterinary services. 
German Shepherd Rescue Details
2. Southwestern German Shepherd Rescue
Southwest German Shepherd Rescue is a 501c3 organization located in Phoenix, Arizona. Southwest German Shepherd Rescue also partners up with another local Arizona rescue called White GSDR. Each has its specific requirement, so whenever reaching out to either, be mindful of this. This rescue tries to match up the dog and owner for the best possible match. Southwest German Shepherd Rescue only adopts Arizona residents. SW GSD tries to learn and understand the temperament and attitude of each dog before anyone adopts the puppy, so you know how the dog acts.
It would be best to have a secured fenced yard, and SW GSD Rescue requires that the dog live inside. After completing an application, you will have a phone interview and a home visit before showing any dogs. You will also have a two-week trial period with your dog, and the dog can be returned minus any administrative fees. The adoption fees for the dogs at Southwest German Shepherd Rescue can vary from $75 to $450. Some of the more senior dogs might not even have an adoption fee but a small "donation."
Southwestern German Shepherd Rescue
3. White German Shepherd Rescue
Last on the list of the best German Shepherd rescues in Arizona is "White German Shepherd Rescue." White German Shepherd Rescue partners with Southwest German Shepherd Rescue, as mentioned above. White German Shepherd Rescue is also a 501c3 organization based in Arizona. The rescue is dedicated to rescuing, rehabilitating, and rehoming these puppies. The Rescue carefully matches the puppies with a potential new home and always keeps the dog's best interest.
You will have to complete an application. The adoption fees are White German Shepherd Rescue vary from as little as $150 to $400. The way that White German Shepherd Rescue prices their dogs vary by the dog's age, training level, and the different types of medical conditions that the dog might have. Adoption fees are charges because this shelter, along with most others, is fully funded by donations and volunteers. So, your adoption fee goes toward caring for your pet and other pets that will pass through the shelter until they find their forever home.
White German Shepherd Rescue Details
Why Are German Shepherds Put Up For Adoption in Arizona?
They can be vicious.
They are dangerous. If you live around a lot of small children, this dog can be a potential hazard.
They cannot be left alone with babies, small children, or even older people.
They might not get along well with other dogs or other animals.
Some German Shepherd might not take well to affection (i.e., petting, kissed, or being cuddled)
German Sheppard's are known to have a wide variety of different health problems that can be costly.
German Shepherd's shed a lot.
They are primarily outdoor dogs, and you do not have a lot of space outdoors.
They need a "job." German Shepherd usually needs something to do.
They eat a lot.
Owning a pet (no matter what kind) can be expensive and might not be in the budget anymore.
The dog has a behavior concern. For some reason, Fido can't act right in your house.
There also might be issues with the owner's residence.
German Shepherds also need many activities, so if you travel a lot for work, this might not be the dog for you.
You're probably thinking that there are many negatives about owning a German Shepherd but don't worry, there is so much to love about these puppies.
German Shepherd is a brilliant dog. German Shepherds are ranked in the top 10 most intelligent dogs.
Easy to train. Your dog can be house-trained relatively quickly. They can be trained to be service animals if you have a particular need.
Loyalty, German Shepherds are faithful companions. This can help boost your mental well-being since you have a fur-ever friend.
Security, these dogs will make excellent guard dogs for your home. They also have natural guarding instincts. You can get rid of that expensive security system after you adopt one of these.
An all-weather dog. They adapt to most climates.
Good personalities, though sometimes they can be aggressive, German Shepherd is highly obedient.
Extremely energetic. German Shepherds are great for hunting and other outdoor activities.
They love water. These dogs love to swim.
They have a beautiful appearance. These are some of the most attractive dogs available. German Shepherds also win top prizes at dog shows for this reason.
German Shepherd Mentions: Can German Shepherds Eat Apples and Best Dog Food For German Shepherds with Skin Allergies.
Conclusion For The "Best German Shepherd Rescues in Arizona"
Before you adopt any pet, there are several things that you need to consider. Do you have the financial and mental means to keep up with a pet? Owning a pet of any kind can be very expensive, so keep in mind all the potential costs that can come with this. This can be veterinary expenses, toys, boarding, pet fees, etc. If you have gone over all the potential issues and still feel you are ready, reach out to your local rescue, and they can match you with your new best friend.
For more articles with mentions of the German Shepherd, you can check out:
If this guide is helpful, you can watch "5 Things To Know Before Getting a German Shepherd" from Lucy Lane the Queen of Balmain to learn more: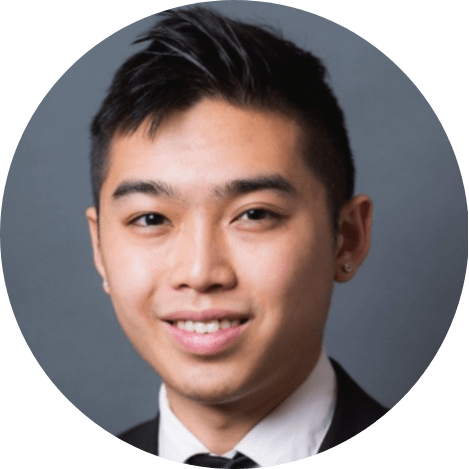 Andy is a full-time animal rescuer and owner of a toy doodle. When he's not saving dogs, Andy is one of our core writers and editors. He has been writing about dogs for over a decade. Andy joined our team because he believes that words are powerful tools that can change a dog's life for the better.
Why Trust We Love Doodles?
At We Love Doodles, we're a team of writers, veterinarians, and puppy trainers that love dogs. Our team of qualified experts researches and provides reliable information on a wide range of dog topics. Our reviews are based on customer feedback, hands-on testing, and in-depth analysis. We are fully transparent and honest to our community of dog owners and future owners.