We are all familiar with the everyday dog commands that every dog owner must learn: sit, stay, heel, and the rest. But have you ever thought about teaching your four-legged friend Dutch dog commands?
There are many reasons you might want your dog to learn commands in another language. For instance, Dutch dog training commands can help you expand your cultural horizon. It's also ideal for anyone who lives in the Netherlands and uses the language.
Either way, the training process can be an exciting way to learn and bond with your dog, so let's dive into some common Dutch dog commands.
Other articles you might like: German Dog Commands!
Can Dogs Understand Dutch?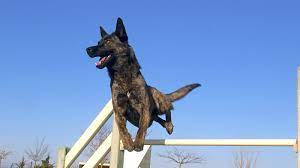 In short, the answer here is yes! Dogs exist in more countries than just the U.S., including territories in Europe, Asia, Africa, and many Latin American countries.
Studies show that dogs don't technically learn words, but they recognize phonetic sounds. So, if your dog is trained to sit on command, it will probably still sit if you say the word sip instead. The sounds are close enough for your dog to recognize.
For that reason, it's possible to train a dog in any language, so long as you effectively associate a sound with an action. That's great news for anyone who wants to use Dutch K9 commands – or commands in any language, for that matter.
Useful Dutch Dog Commands
Some breeds may be easier to train than others, but any dog can learn Dutch commands. That means you can teach any breed, from Chihuahua to German Shepherd, commands in Dutch.
Below we have a brief list of some of the most-used Dutch dog commands and how you can use them to train your pup. This list includes helpful commands such as sit, stay, heel, and more.
Sit = Zit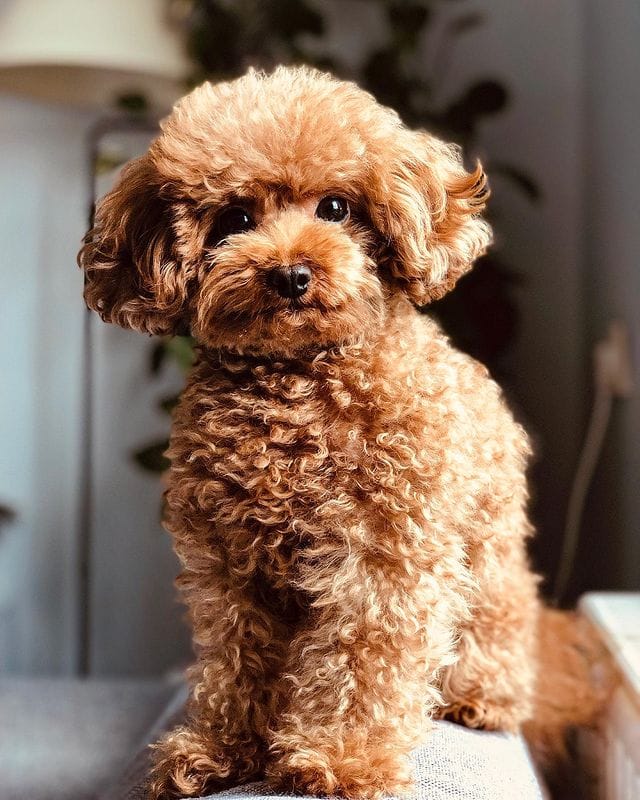 Our first Dutch command is perhaps one of the most common dog commands of all time: the word for "sit." In Dutch, "sit" is pronounced "zit." It's easy to say, and it's not that different for anyone whose native language is English.
Zit can be used for all kinds of purposes, but pet owners mainly like to do it as an excuse to reward their puppy with a fun treat. Zit teaches patience and encourages good behavior.
Some practical uses of the word zit include keeping your dog inside as you open the door or keeping them from jumping on guests. You may also ask them to zit before you give them their meals.
How to Use The Sit Command
There's a fun and easy trick to teach your dog the zit command, and all you need is a few of your dog's favorite treats.
Let your dog see and sniff the treat in your hand. Hold it above your dog's nose and slowly move it back over its head. Your dog will follow the treat back as far as it can, which will cause it to sit down.
When your dog sits, give it the treat and praise it. Repeat this until it becomes natural, and add in the command "zit." Eventually, your dog will learn to sit down when you say zit, with or without a treat.
Stay = Blife
The Dutch command for stay is "blife." "Stay," or "blife" is a useful command that can help your dog learn patience, keep him safe, and make your life easier. "Blife" is useful when you're opening the front door, putting down your dog's food, or trying to cross a busy road while on a walk.
How to Use the Stay Command
It's easiest for a dog to learn blife once he's already mastered zit. You can reinforce this command during the training process by using it first. Have your dog sit down, tell him to "blife," and wait three to five seconds.
So long as he remains seated and still, reward him with a treat.
Continue repeating this, adding a couple of seconds each time. Then, you can move on to taking steps away from your dog. Do this part slowly, and take only half-steps at a time. Reward your dog before you release him from his blife.
Now is also a great time to determine your dog's release word. Many dog owners use the word "okay," which is simply "oke." When you want to release your dog, say oke enthusiastically and get them to stand up and move so they understand it's okay.
Heel = Volg Rechts
If you plan on walking your dog, and most dog owners do, then the heel command is another important one to teach him. "Heel" just means that your dog has to walk directly beside you rather than wandering around or leading the way.
It's a great way to keep your dog close to your side in case something happens.
Heel in Dutch is the phrase "volg rechts."
How to Use The Heel Command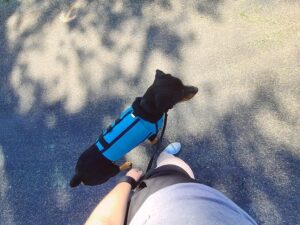 Pick the side of your body that you want your dog to walk on. It's essential to remain consistent with this, as switching sides can confuse your dog. Start by having your dog come and sit at your side.
If necessary, you can use treats as you walk to lure your dog to your side. When he wanders off, use the command volg rechts, so he associates it with coming to your side. Reward him with a treat when he listens.
Aim to increase the amount of time your dog spends at your side by giving him treats. Start with every couple of steps and extend the time between treats gradually, all while using the volg rechts command.
Here/Come = Hier
If you were to think up a list of common dog commands, the come command would almost certainly be on it. In Dutch, this command is pronounced hier, which is very similar to the English word here. It all makes sense and is easy to remember!
Your dog should learn to come when you call as soon as possible. It can keep them out of trouble and teaches them that you're in charge and not them.
How to Use The Here/Come Command
Keep in mind that your dog simply following you when you walk away from them is not the same thing as them learning hier. The best way to teach your dog to come is to have them sit and stay first.
Luckily, we've already gone over the zit and blife commands above!
Once you tell your dog to zit and blife, take several steps away from them. Stop, turn towards them, and clap your hands together or on your thighs, telling them to "hier." When your dog reaches you, reward them with a treat.
You can perfect this command by repeating this during five- to ten-minute sessions and moving farther away. Add in distractions to get them used to focusing on your voice.
No = Foei
One of the most used commands by dog owners is likely the word no. Dogs hear no all the time, and it's often paired with other words to make negative phrases like no jump, no bark, and no bite.
The Dutch word for this command is "foei." It's a fun word to say, and it can help your dog learn what types of behavior are not acceptable in your household. Teaching your dog this word is crucial to getting their bad behavior under control.
How to Use The No Command
To teach your dog "no" or "foei," get yourself a pocket full of treats and set aside five to ten minutes per day to work on the command.
Call your dog over to you and show him the treat in your hand. When he goes to grab it, shut your hand over the treat and firmly say, "Foei." Your dog will likely sniff at your fist, and a pushy dog may nudge at it with his nose.
If your dog does this, pull your hand away and start over. It's essential to keep your dog's attention when you're saying no; the goal is to have him look at you when you say it. Try snapping your fingers by your face to get his attention.
Repeat these steps several times during your training sessions to solidify the foei command. Stay firm, but also remember to use your release word, "oke," when he's allowed to have the treat.
Conclusion For Dutch Dog Commands
The languages of the world are beautiful components that display the different cultures around us. It's never a bad idea to learn a new language, but not many of us have thought about using a new language with our pets.
Teaching your dog commands in Dutch is such a fun and unique way to bond with your favorite furry creatures. Not only will your dog display good behavior, but you'll learn some common phrases along the way.
Use these common commands when teaching your dog Dutch, and don't be afraid to explore even more. There are tons of Dutch commands that you can teach your dog, from shaking his paw to rolling over and much more.
Don't forget to have fun! Still confused? Check out this video:
Other articles you would like:
Garrett loves animals and is a huge advocate for all Doodle dog breeds. He owns his own Goldendoodle named Kona. In addition, he volunteers at the Humane Society of Silicon Valley, where he fosters dogs and helps animals. Garrett enjoys writing about Doodles and believes that dogs can teach humans more about how to live than humans can teach a dog.
Why Trust We Love Doodles?
At We Love Doodles, we're a team of writers, veterinarians, and puppy trainers that love dogs. Our team of qualified experts researches and provides reliable information on a wide range of dog topics. Our reviews are based on customer feedback, hands-on testing, and in-depth analysis. We are fully transparent and honest to our community of dog owners and future owners.