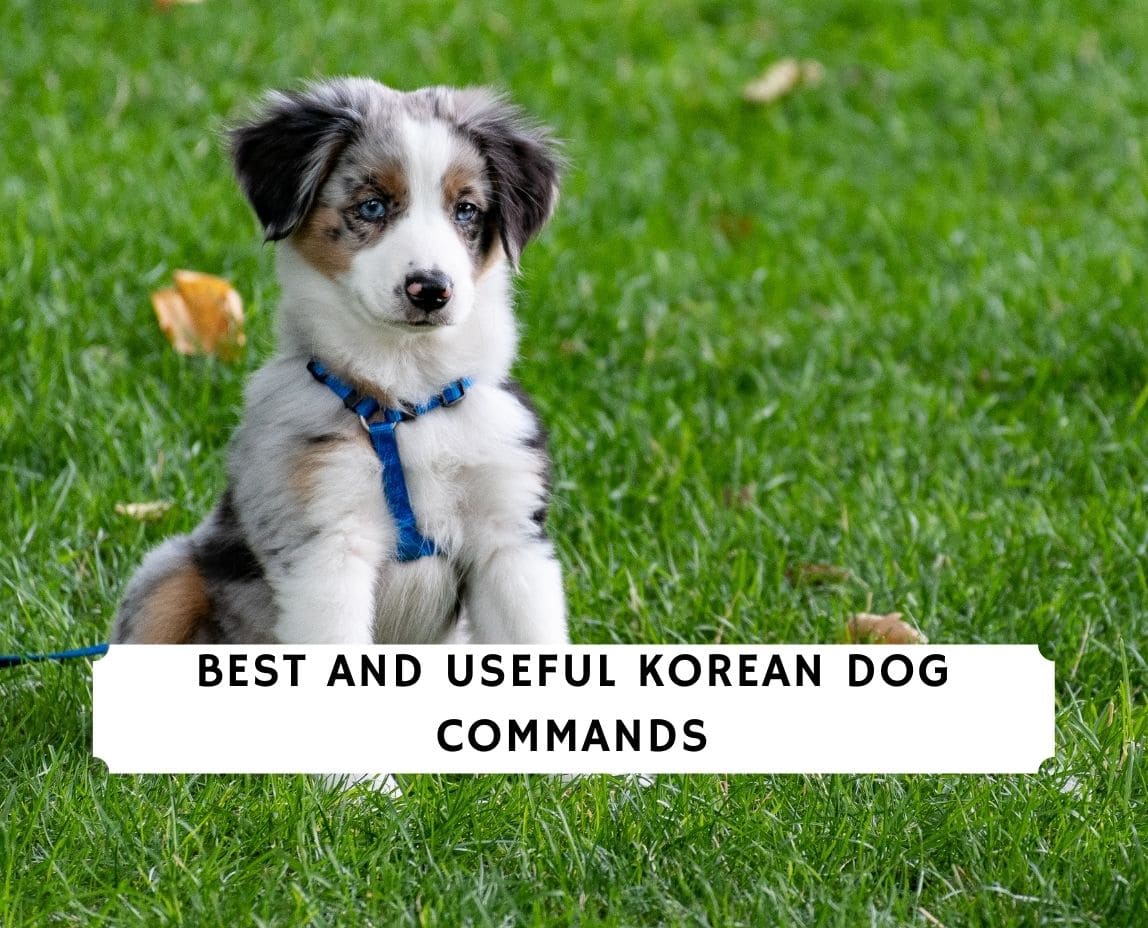 In this guide, you'll find a list of helpful Korean dog commands. Did you know that dogs can speak multiple languages, just like people? So even though our furry friends can't audibly talk to us, they pick up on what's in their environment.
Like with people, sometimes things can get lost in translation between you and your dog. Since so much of your relationship with your dog is based on trust, it's essential to ensure that you and your furry pal are always on the same page.
If you're looking for an excellent language to teach your dogs commands in, you've come to the right place. Today, we're going through all the foundational phrases you'll need to know to use Korean dog commands.
Before scrolling down this list of Korean dog commands, check out these other commands that you might like: List of German Dog Commands and Popular Italian Dog Commands.
Why Use a Different Language Like Korean to Train, Your Dog?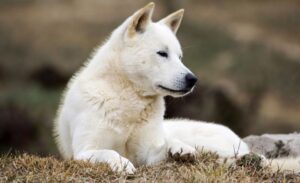 So what's the big deal with using dog commands in Korean to train your dog? There are a few possible scenarios in which this could be an excellent idea for you and your furry friend.
Adopted Dogs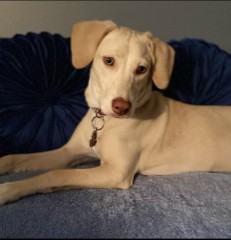 If you adopted your puppy from a rescue organization, there's always the chance they came from an environment where they picked up commands in a different language. Spanish is a common language that dogs can surprise us by responding to.
So, what about Korean? Many rescue organizations save dogs from mills in Korea, where dogs can be treated as livestock and raised for meat. So, if you adopt a dog rescued from a situation like this, they might understand Korean instead of English.
Related: Best Poodle Rescues For Adoption in the United States.
Starting Fresh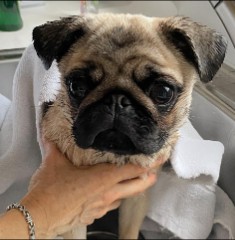 However, your dog doesn't have to be a rescue puppy for you to teach them commands in Korean. Many trainers agree that if you have issues or regressions with your dog's training, taking it back to square one might be the best thing to do.
Using Korean dog training terms can help your puppy break free of old habits or negative English associations that impede their learning process. While it helps them form new connections more efficiently, it can also help you learn a new language.
Basic Commands in Korean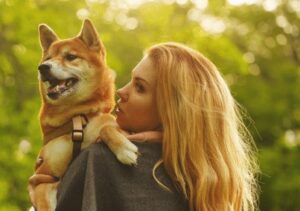 Korean might be intimidating for English speakers because it uses a different alphabet than English, making it confusing to read or sound out.
However, thankfully, you don't have to read Korean to teach it to your dog. Here are in-depth pronunciation guides for all of the most essential and basic commands you'll need to know to train your dog in Korean.
1. Sit
Arguably one of the most important commands for a dog is "sit." It's one of the first that puppies learn and is like a foundational command for other training. In Korean, "sit" translates to 앉아, pronounced as "Anja."
2. Stay
"Stay" is another crucial command for your dog to know backward and forward, as it can impact their safety, and you also build upon this command in further training. "Stay" in Korean is 머무르다. The phonetic pronunciation is "meomuleuda."
3. Come
You're likely to teach your dog "stay" and "come" together in a pair. After all, they're just two sides of the same coin. In Korean, "come" is 오다, pronounced as "oda."
4. No
This fundamental command is also a great one to have squared away early on, as it's the most straightforward way to redirect your dog. "No" in Korean is 아니요. It's pronounced as "aniyo." Some people may choose a different term, such as "leave it," which is 두고, or "dugo."
5. Let's Go
While this may not be a core command, it's a good idea to have a few commands that you repeat to your dog in certain situations, so they know what to expect. For instance, I tell my dog, "let's go," when we're about to leave the house, so he knows what's about to happen.
In Korean, "let's go" is 가자. It's pronounced simply as "ga-ja." Of course, as in many languages, there are multiple ways to say specific phrases based on the group you're addressing. "가자" is the informal version that you would use to address your friends, so it's perfect for teaching to your best furry friend.
6. Walk
The word "walk" is another term that we use to let our dogs know what's about to happen, and they appreciate it so much. 걷다 means "walk" in Korean, pronounced phonetically as "geodda."
7. Lie Down
While most dogs don't often have to be told to catch a few z's when they're tired, sometimes we need to let them know when is a good time to lie down instead of sit. In Korean, the term for "lie down" is 누워, and the pronunciation is "nuwo."
8. Shake
Once you've got all the basics down, you can try some fancier tricks. One of the most beloved tricks you can teach your dog is to shake. To tell your dog to shake in Korean, say "son" (손). This word translates literally to "hand."
9. Good Boy or Good Girl
One of the most important things we can communicate to our dogs is our affection for them. When they've done something good, it's natural to reinforce and reassure them. And for them, hearing your approval will help them know they've completed a training task well.
While you may come up with your phrase to accomplish this, "good boy" and "good girl" are some of the most common. For example, in Korean, call your dog a good boy by saying "chaghan sonyeon" (착한 소년). Likewise, call her a good girl by saying "chaghan yeoja" (착한 여자).
Some Tips for Dog Training in Korean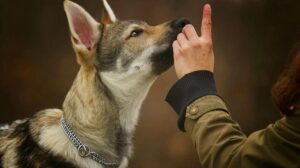 There are nuances to the Korean language and multiple ways to say a particular thing, like any language. But, thankfully, training a dog comes down to consistency. So pick one phrase to train your dog and then create the meaning around it for them.
For example, you can use "son" (손) to teach your dog to shake, or you could choose to use the word for a handshake, "agsu" (악수) instead. As long as your dog won't be hearing the command from anyone else, your consistent use of the term will solidify its meaning for your puppy.
Consistency
As mentioned above, consistency is key. The phrase you use alone means less than the correct and consistent pronunciation every time you use it to command your dog. Being confident about pronunciation can be difficult with any language that isn't your native language.
It's a great idea to use the Google Translate app or website or another translation service to help you practice and perfect your pronunciation of these Korean commands, so you know you're communicating clearly with your dog every time.
Patience
Of course, don't forget that learning new things is hard. Although intelligence varies between breeds and even individuals, researchers agree that, in general, dogs have mental capabilities on par with that of a two-year-old child.
So please have patience while training and don't expect them to get it right on the first try. Don't use a harsh tone or associate training with anything negative. Always be ready to reward your puppy and make learning a new command exciting and fun for your furry friend.
Related: Are Goldendoodles Easy to Train and How to Stop a Goldendoodle From Biting.
Conclusion For "Best and Useful Korean Dog Commands"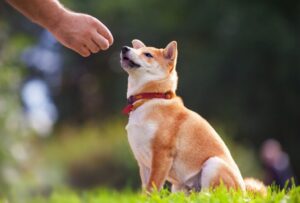 Whether you want to train a rescue puppy, take your dog's training back to square one, or whether you love the Korean language, teaching your puppy Korean dog commands can be fun and rewarding if you remember to be patient and consistent.
If this article "Best and Useful Korean Dog Commands" is helpful, you might enjoy these dog training articles:
To learn more about this topic, you can watch "How to Train Your Dog in Korean" down below: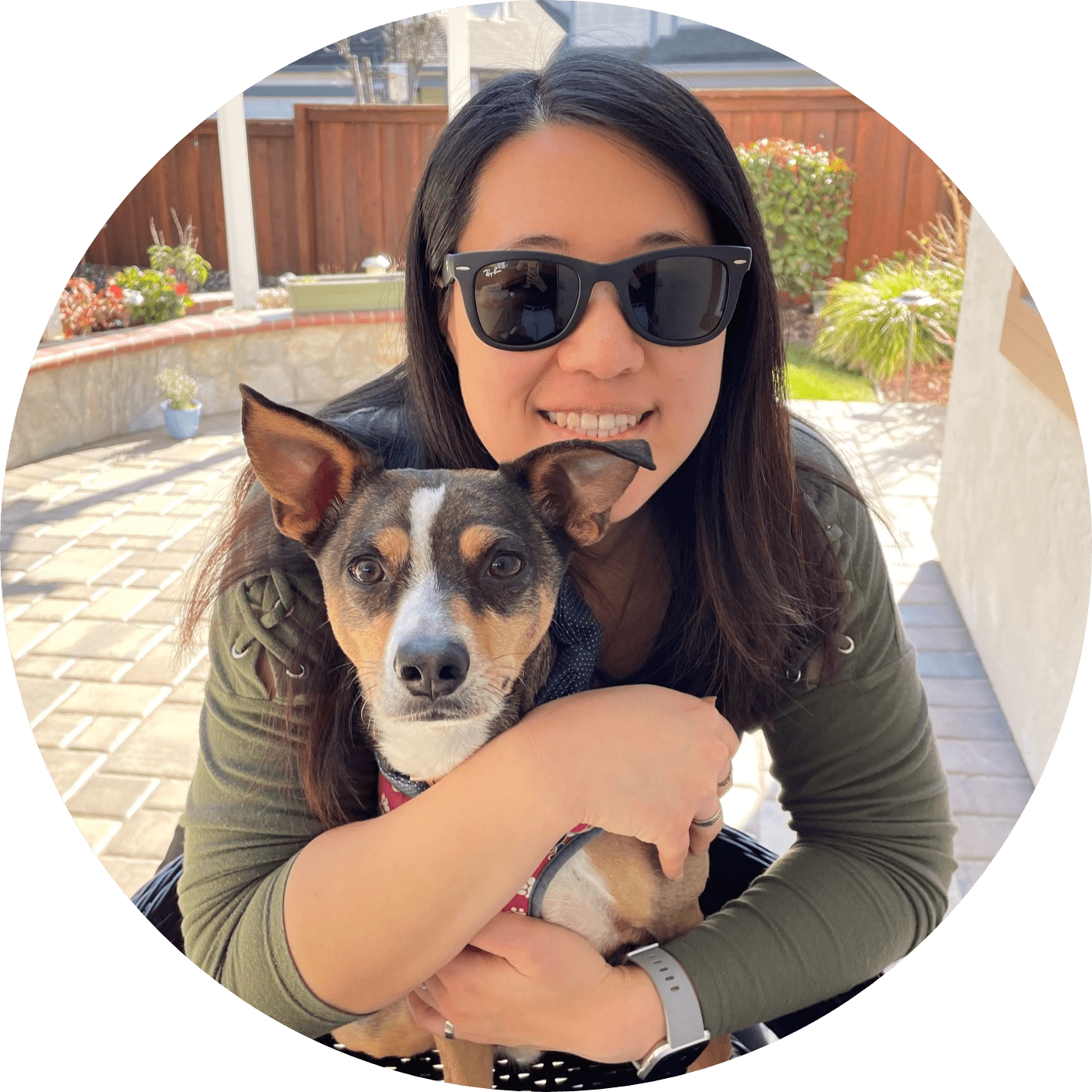 Dr. Sabrina Kong graduated from the Royal Veterinary College in England in 2016 and has been working at a small animal clinic in Northern California since then. She grew up in the Bay Area and got her bachelor's degree from Cal Poly San Luis Obispo. She also became a Certified Canine Rehabilitation Practitioner through a program at the University of Tennessee.
When she isn't in the clinic taking care of her four-legged patients, she enjoys traveling and trying new foods with her friends and her three-legged dog, Apollo. She adopted Apollo from her clinic when he was a puppy with numerous health issues. Dr. Kong truly cares about taking care of animals.