Before you search "Chihuahua puppies for sale near me," check out this list with options under $200. We've created a list of breeders, shelters, and other sources of affordable puppies. Read through the options, pick one that's convenient, and invite a Chihuahua puppy into your family!
Chihuahuas are America's favorite pint-sized pup, and the cost of a new puppy can range from a few hundred to several thousand dollars! If you're shopping for a Chihuahua, you may be asking yourself where you can find a puppy that's a bit more affordable.
Before you scroll further down this list of places with Chihuahua puppies under $200, you can check out: 5 Best Chihuahua Breeders in the United States! (2023) and Is My Chihuahua Too Skinny? (2023).
1. Good Dog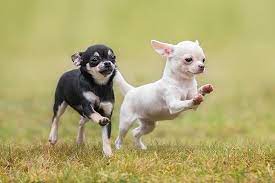 No matter where you are in the United States, you can find a Chihuahua puppy for sale near you, many of which are under $200. Good Dog is a nationwide platform that allows breeders, shelters, and people like you to advertise puppies and dogs for sale. Breeders are located across the country and many are willing to ship or deliver. Transportation availability is listed directly below each pup's picture.
To find your Chihuahua puppy, you'll search by breed. After entering your location, your list will populate with dogs available closest to your zip code. Scroll through the breeders' and puppies' pictures until you find one you like. Click the picture to learn more about the puppy's health, history, and personality.
In many cases, you'll need to fill out an application or interview with the breeder. You can do this by using the contact information given on the breeder's page, or filling out an online application if one is available. The dog's bio will disclose the price, or you can find it when communicating with the breeder.
Talk to the breeder or seller about spay or neuter agreements as well as whether breeding rights are available.
Good Dog Details:
2. Adopt A Pet
Adopt A Pet is another reputable source for Chihuahua puppies under $200. This site, like Good Dog, allows breeders and individuals to sell or rehome dogs. In addition, you'll find shelters and rescues committed to finding the best homes for fur babies who were abused or abandoned.
Enter your location and search by breed to connect with breeders and shelters in your area. Note that puppies, adults, and senior dogs are all available on Adopt A Pet. Take your time and learn more about the animal you want to adopt before exchanging money.
Each dog is placed for adoption for unique reasons — it will be important to understand the exact needs of your dog.
Puppies' adoption fees show up beside their pictures once you click through to the dog's biography. Adopt A Pet does not arbitrate between buyers and sellers; you'll need to ask questions about the kennel directly. Be sure you find out about your dog's vet records, whether he or she is neutered/spayed, and other make-or-break characteristics.
Adopt A Pet Details:
3. Chihuahua Rescue & Transport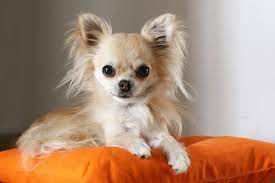 If you're open to adopting an adult dog or a senior, you may be interested in looking into Chihuahua rescues. Puppies are sometimes available through these organizations, and Chihuahua Rescue & Transport is one such group. They focus on rescuing, rehabilitating, and rehoming Chihuahuas who are in trouble.
You'll need to fill out an application to adopt from Chihuahua Rescue & Transport. Any dogs you already have at your home must be spayed or neutered, and they must be current on vaccinations and wormers. You may also need a letter from your vet as a part of your application. Home visits are required, so you must live within the vicinity of your dog's foster family.
All members of your family must be present for the home visit. You'll have the opportunity to show off your pup-proof space, and the Chihuahua Rescue & Transport team member will give you tips to make your home even safer, if necessary.
Once approved, you'll match with a Chihuahua puppy or adult that suits your lifestyle. Adoption fees range from $200 to $300. Fees may be tax-deductible; speak with a tax adviser for more information.
Chihuahua Rescue & Transport Details:
4. Pawrade
Pawrade is next on our list of where to find Chihuahua puppies for sale under $200. They're a platform serving customers nationwide, and they only allow reputable breeders to post listings. Pawrade has a zero-tolerance puppy mill policy and also offers a no-scam guarantee for all dogs.
You can search for Chihuahua puppies by breed, then scroll through to find your dream puppy. The price for each dog appears within his or her biography. At present, there is no option to sort by price, so you'll need to view puppies individually. The cost for your Chihuahua is set by the breeder, not by Pawrade.
Your dog will come with a health guarantee and a free month of pet insurance. Speak to the breeder about whether a spay or neuter agreement is required, or whether you can purchase breeding rights for your Chihuahua puppy. Dogs will be current on vaccinations and wormers upon arrival at your home, and most breeders will also opt to microchips for safety.
Pawrade Details:
5. AKC Marketplace
Admittedly, it's going to take a bit of legwork to find Chihuahua puppies for sale near you under $200 on AKC Marketplace. Breeders who list on this site are members of the American Kennel Club, and they must adhere to certain breeding standards. In addition, dogs are frequently sold for breeding or showing purposes, which command a higher price tag.
With that in mind, it's still possible to find affordable Chihuahuas on AKC Marketplace. Search by breed, then choose a gender and location if you like. Note that most of these breeders are willing to transport puppies, so you can feel free to expand your search outside of your local area. Each kennel will have contact information listed, and many will include the price of Chihuahuas in their business listing.
At times, breeders offer retired dams and sires for adoption. These dogs have been well-loved and cared for, and are just nearing the end of their career. Retired dogs are AKC-registered, but come at a discounted. In most cases, your retiree will be spayed or neutered before joining your family.
Dogs may come with breeding rights but you'll likely have to pay extra for this privilege. Your puppy will be vaccinated and dewormed as appropriate for his or her age, and some puppies will be microchipped upon arrival at your home.
AKC Marketplace Details:
6. Craigslist
Craigslist has a global presence, and it's well-known, having been launched in 1999. Whether you live in Atlanta or Akron, there's a Craigslist classified site local to you. In addition to advertising jobs, free items, and "missed connections," Craigslist posters often offer pets for sale or adoption!
You can find a Chihuahua puppy under $200 on Craigslist simply by searching the word "Chihuahua." Alternatively, you can visit the community section of your local page and click on "pets." Results will appear in a list format, but you can change this to view thumbnails or a map view. Read each listing carefully, then contact the seller via their preferred method.
Anyone at all can advertise on Craigslist so you'll need to use your common sense. Meet the breeder in person, if possible, and visit the kennel if you can. Get the best idea possible as to how your puppy was raised in its earliest weeks, and be sure to request vet records and a copy of a health guarantee. It's a good idea to bring a friend with you to pick up your dog, for safety reasons.
Craigslist Details:
7. Chewy
Most of you likely know Chewy as a pet supply store. The business delivers food, toys, and other pup supplies to your doorstep. But did you know that the Chewy Gives Back program allows you to find Chihuahuas for adoption, too?
You can find your Chihuahua puppy while searching by location. Enter your city or zip code, then enter the breed you're searching for. You'll be shown a photo grid — these are all adoptable dogs in your area! You can find Chihuahua puppies, adults, seniors, and even special needs dogs on this site.
The adoption fee for each dog will vary based on the rescue. Non-profits and animal control-affiliated shelters advertise on Chewy Give Back, so be sure to read about the history of your dog before you agree to adopt.
While you're looking for your forever fur baby, consider donating to Chewy Gives Back. Shelters post "wish lists" that you can help fulfill, and your contribution helps a non-profit. In some cases, you may be able to receive a receipt for tax purposes. Speak with a financial professional for more information.
Chewy Details:
Frequently Asked Questions
Are two Chihuahuas better than one?
If you are thinking of getting a second dog as a companion for your Chihuahua, it might make sense to double up on the breed since they'll be similar in size and energy. That said, Chihuahuas generally aren't the friendliest with other dog breeds. Ultimately, it will come down to each individual dog.
What is the leading cause of death for Chihuahuas?
Heart disease is the leading cause of death for this breed. With an early diagnosis, proper management, and medication, it's possible to prolong your Chihuahua's life, so consult your vet.
Do Chihuahuas defend their owner?
Any Chihuahua owner will tell you that their dog is a top-notch watchdog who will bark at the slightest perceived threat, real or fake. Due to their small size, though, they can't guard effectively.
Conclusion for "Where to Find Chihuahua Puppies for Sale Near Me Under $200"
Chihuahuas are the eleventh most popular AKC-recognized dog breed in America. Because of their fame, these puppies often come with a high price tag! Breeders produce these dogs to show or breed, and sell the pups for thousands of dollars.
Thankfully, there are breeders that recognize that some simply want these tiny dogs as companions, and offer Chihuahua puppies for under $200. Shelters, too, allow would-be Chihuahua owners to adopt dogs for a nominal (and usually tax-deductible) fee. Begin your search with the organizations on this list to find a Chihuahua puppy to call your own.
If you find this guide, "Where to Find Chihuahua Puppies for Sale Near Me Under $200," helpful, try these other topics:
Before you bring home a Chihuahua puppy companion, you can learn more about this dog breed by watching "10 Facts about Chihuahuas You Need to Know" down below:
Garrett loves animals and is a huge advocate for all Doodle dog breeds. He owns his own Goldendoodle named Kona. In addition, he volunteers at the Humane Society of Silicon Valley, where he fosters dogs and helps animals. Garrett enjoys writing about Doodles and believes that dogs can teach humans more about how to live than humans can teach a dog.
Why Trust We Love Doodles?
At We Love Doodles, we're a team of writers, veterinarians, and puppy trainers that love dogs. Our team of qualified experts researches and provides reliable information on a wide range of dog topics. Our reviews are based on customer feedback, hands-on testing, and in-depth analysis. We are fully transparent and honest to our community of dog owners and future owners.