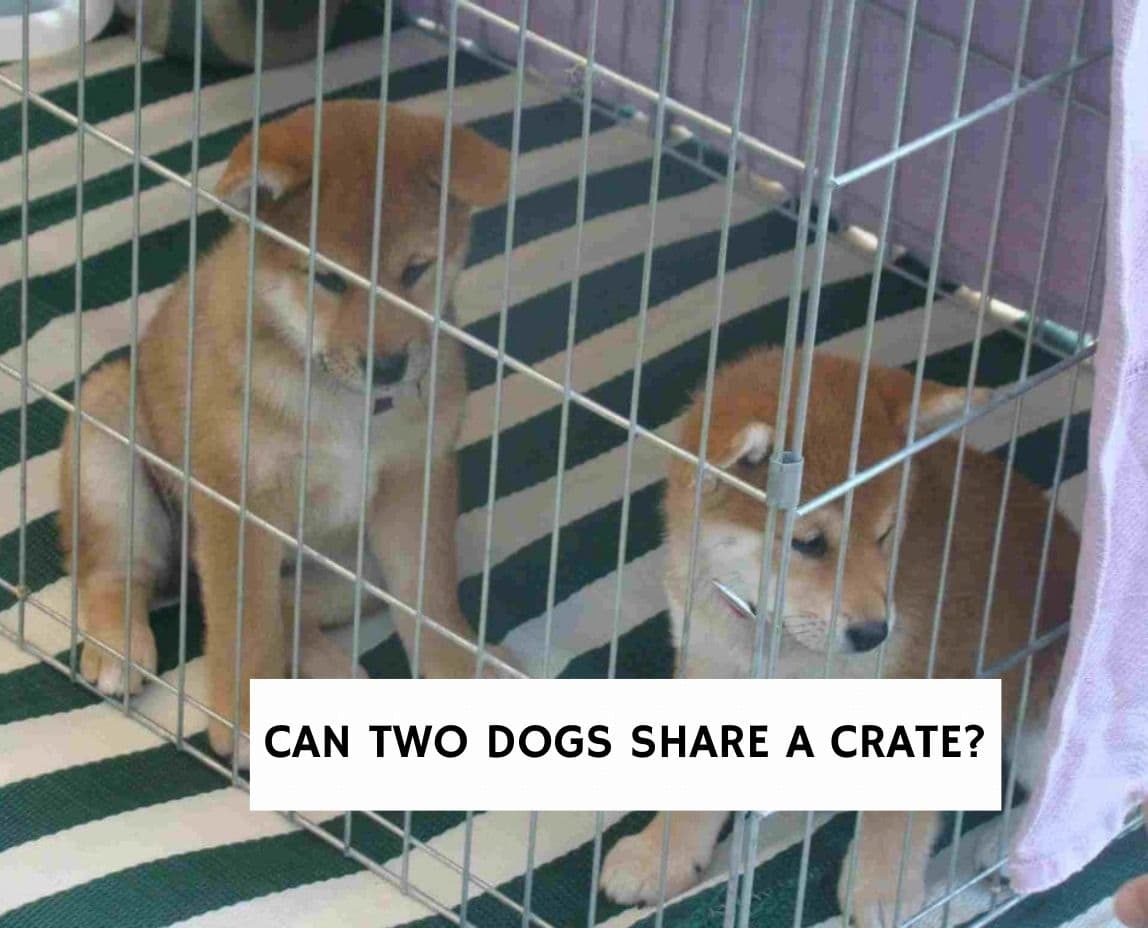 In a scenario where you have two dogs and brought home one crate, you'd probably wonder: "Can two dogs share a crate?" Being a dog parent is so much more than just giving your dog food on a schedule. You also have to be in touch with their temperaments, behavior, triggers, be responsible for their mental and physical well-being, and everything else. One of the ways we do this is with crate training. Crate training has been used by many pet owners for house training their pets.
If you are adopting two dogs at the same time or are adopting a second one, you may wonder if they can share the same crate. After all, since crate training provides dogs with a sense of safety, wouldn't another dog naturally make them feel more secure and comfortable? If dogs could share a crate, it would also save space and the trouble of having to get another one. However, while this seems to make sense, sharing a crate is not the best solution.
Before scrolling down this article "Can Two Dogs Share a Crate," check out our recommendations: Best 72-Inch Dog Crate and Best Double Door Dog Crates.
Decoding Dog Behavior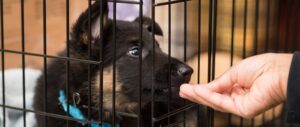 As you know, dogs are territorial. When you make your dog share a crate with another dog, they may not want to share it. They don't consider their crate a home that should be shared but an intrusion of their personal and safe space, their territory. Can two dogs share a crate? The answer is generally no. Two dogs should not share a crate. Of course, there will always be exceptions to every rule. Some dogs may like sharing their crate with other dogs.
This could be because they're littermates or they're still too small to have a concept of personal space. However, it also doesn't mean that just because two dogs are littermates they will accept sharing one crate. Before you bring another dog home, take note of your dog's behavior and temperament. There's still no guaranteeing how they will react or if they will accept having another dog in their crate.
Recommendations: Best Crate for a Labradoodle.
Why Are Crates Important to Dogs?
A crate is a dog's bed and sanctuary, providing both safety and security to your dog. It allows your dog to follow its instinct of having a quiet, safe, and comfortable space, particularly when its surroundings become overwhelming. Crates also have the added advantage of preventing your dog from chewing on your personal belongings as you house train it. As they learn to regard their crate as a safe space where they can sleep and take cover, they will naturally avoid soiling their sleeping area. In addition, this will teach them some measure of bladder control so they can be housebroken more easily.
Recommendations: Best Double Door Dog Crates.
Choosing a Crate for Your Dog
Crates come in a variety of materials, sizes, and features. If you're on a budget, you can easily find a crate for around $25. Other factors you should consider are the size of your dog's crate. Remember, a crate should be big enough for your dog to sleep, stand up, stretch, and move around in even when it reaches full size. On the other hand, be careful not to buy a crate that is too big.
It will make your house training efforts ineffective since your pet may choose to relieve itself in the additional space. You'll find crates that are sold based on dogs' weight, however, you also need to consider your dog's physical size together with their weight. When shopping, consider your pet's comfort once inside the crate.
Recommendations: Best Heavy Duty Dog Crates.
Reasons Why Dogs Shouldn't Share a Crate
If you've been considering having two pets share one crate, here are reasons to make you think again.
1. Limited Space
Each crate was designed and manufactured for one dog. It is supposed to be a cozy space, but when two dogs share the same crate, cozy becomes suffocating. Neither of your dogs will be able to move comfortably since space wasn't designed for two dogs. This can destroy their concept of having a safe space and can create anxiety.
2. Aggressive Behavior
Being confined in a space as small as a crate which it considers its space safe can make a dog feel threatened. This unwanted intrusion can foster aggression which may make them lash out at the other dog. If you're making them share a crate to curb their aggression towards each other, it may be counterproductive. It could result in a fight which could lead to serious injuries. Even when dogs get along, putting two dogs in one crate may lead to hostility which wasn't there before. One dog will always gain the upper hand over the other — not the best-case scenario, particularly if one of them is physically weaker.
3. Trapped With Nowhere To Go
Imagine this scenario: you've put two dogs in one crate and after some time, leave them alone. As soon as one of them feels threatened or intimidated, a fight breaks out. Only this time, you have an aggressive dog and another dog that can't retreat and has nowhere safe to go. If you absolutely must put two dogs in one crate, you should do it under constant supervision. As soon as you notice any terrorizing or threatening behavior, unlatch the door so that they can give each other space. Let your dogs know they can get out when they can't handle being around each other.
4. Territorial Instinct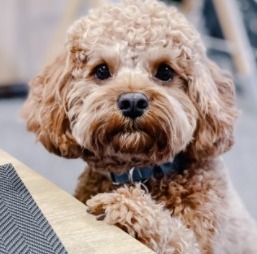 From guarding their toys to imprinting on their humans and marking their territory, dogs can be possessive of people, spaces, and objects they consider theirs. When you crate train your dog, your dog learns to attach itself to its crate. It becomes their property. When you add another dog to the equation, your dog can consider it a threat to its personal space and belongings. Commonly referred to as resource guarding, the dog will lash out and be aggressive to protect their personal property and anything that's in the crate. This doesn't make them bad dogs. They are simply following their instinct. The best scenario will always be to have one crate for every dog.
Recommendations: Best Indestructible Dog Crate Pads.
When Can You Put Two Dogs in a Single Crate?
Now that we've explored why having two dogs in one crate isn't the best idea, is there ever a scenario where you can have two dogs share a crate? The short answer is yes, you can — as long as they're still puppies. Since puppies have yet to form their concepts of personal space, this is the only time when it's safe to put them together in small spaces like a crate. When they're born, littermates stick together. They're subjected to a constant feeling of touch from their littermates.
Crate Together Dogs No Older Than Eight Weeks
You'll have better success putting multiple dogs in one crate when they haven't yet established a sense of personal space. You can put two dogs in a single crate as long as they're all under eight weeks of age. If you've sectioned off a play area that has more space than a crate, you can even put adolescent and adult dogs together for short periods provided they're not opposed to it. If you're worried that your dog might be lonely when you're out of the house, place their crates a short distance away from each other in the same room. By doing this, they will keep each other company while still maintaining their sense of personal space.
Recommendations: Best Dog Crate for a Goldendoodle.
Conclusion For "Can Two Dogs Share a Crate"
Some dogs may not react well when sharing a crate, but dogs always love to snuggle with other dogs. However, if your dog shows the slightest resistance to crating with another dog, it's time to get another crate and split them up. The best practice will always be to have one crate for each dog no matter how many dogs you have or how well they get along. Allowing your dog to have its personal space and respecting it will always be the best thing for it.
For more dog guides from our team, you can check out:
To learn more about this topic, you can watch "Two Dogs in One Crate – Good or Bad Idea" from Dog Psychology and Training Center down below: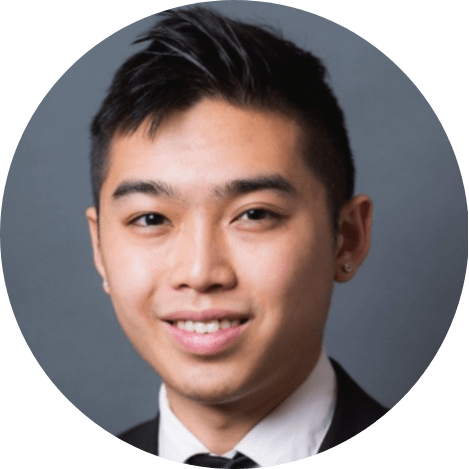 Andy is a full-time animal rescuer and owner of a toy doodle. When he's not saving dogs, Andy is one of our core writers and editors. He has been writing about dogs for over a decade. Andy joined our team because he believes that words are powerful tools that can change a dog's life for the better.
Why Trust We Love Doodles?
At We Love Doodles, we're a team of writers, veterinarians, and puppy trainers that love dogs. Our team of qualified experts researches and provides reliable information on a wide range of dog topics. Our reviews are based on customer feedback, hands-on testing, and in-depth analysis. We are fully transparent and honest to our community of dog owners and future owners.