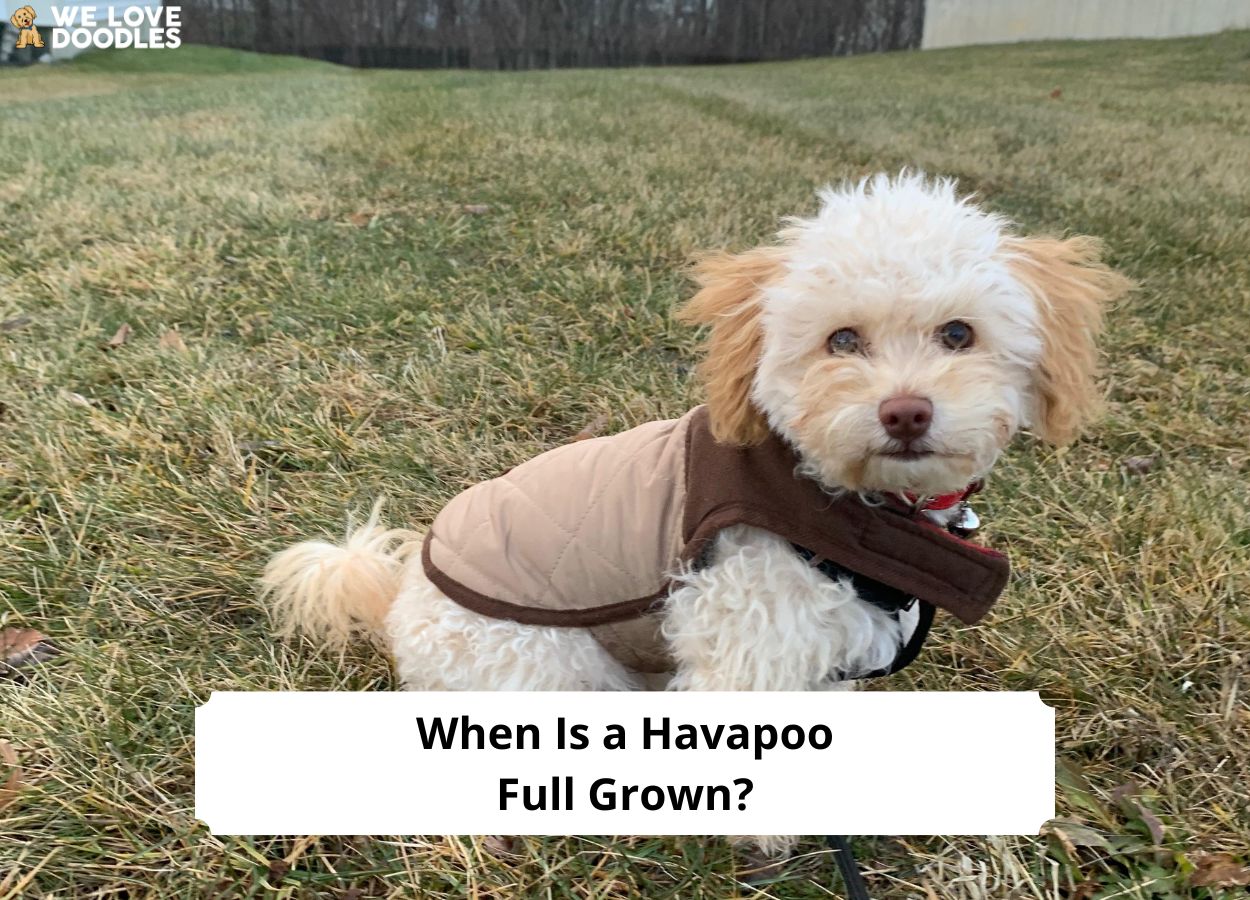 Havapoos are fun, silly dogs that make perfect family members. They're a cross of the Havanese and miniature or toy Poodle. One of the best things about owning a Havapoo is its small size, which makes it easy to take different places. But, it can be hard to know just how big your Havapoo will grow. When is a Havapoo full grown? Stick around to find out!
Before scrolling down this guide, "When Is a Havapoo Full Grown," check out these other Havapoo-related articles from our team at We Love Doodles: Havapoo vs Cavapoo – Dog Breed Comparison and Best Havapoo Rescues for Adoption.
What is a Havapoo?
Havapoos are tiny, adorable dogs that come from breeding a Havanese with a Poodle. Havapoos are small dogs. Their coats are a mix between a Poodle's curls and a Havanese's healthy, beautiful hair. They are typically longer than they are tall and make great family dogs.
The two dogs that create a Havapoo can vary drastically in size, so a Havapoo's weight and length ultimately come down to who its parents are. For example, if a Havanese breeds with a Miniature Poodle, the resulting Havapoo will be a bit larger than if it were with a toy Poodle.
How Big Does A Havapoo Get?
Even in smaller breeds, knowing a dog's fully grown weight and height can help you learn a lot about its growth and development. For example, if your dog should have reached a certain height or weight but hasn't, you can track this and talk to your veterinarian if necessary.
Generally, Havapoos are small in weight and height. Havapoos can be anywhere from eight to 15 inches in height and weigh anywhere from 10 to 45 pounds. But the size a Havapoo can grow varies and is based on many factors, but mainly comes down to their parents.
Havanese are smaller dogs whose weight can range from seven to thirteen pounds. On the other hand, a Standard Poodle can grow up to seventy pounds in weight. Havapoos will never reach that size or weight because breeders don't typically breed a Standard Poodle with a Havanese.
Instead, breeders only mix Toy Poodles or Miniature Poodles with Havanese dogs. The resulting Havapoos are tiny, something many people look for in their puppies.
How Big Do Mini Havapoos Get?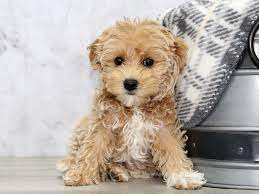 A Mini Havapoo is a cross between the Havanese and Minature Poodle. Mini Havapoos are slightly larger than the Toy Havapoo. They typically measure 10 to 15 inches tall and weigh between 15 and 25 pounds.
How Big Do Toy Havapoos Get?
The Toy Havapoo is a cross of a Havanese and a Toy Poodle, which is the smallest type of Poodle. This means that Toy Havapoos are the smallest versions of Havapoos. They typically measure eight to 10 inches tall and weigh between 10 and 30 pounds.
Is the Havapoo Bigger Than the Havanese?
For the most part, Havapoos are larger than the Havanese in both height and weight. This is because the Havanese breeds with a Poodle to make a Havapoo, and Poodles are larger than the Havanese. Because the Havapoo has a Poodle parent, it ends up being bigger than a Havenese.
When is a Havapoo Full Grown?
Havapoos tend to reach their maximum height and weight when they are one year old. Because they are small dogs, there isn't much to note about their changes in weight and height, but you can certainly see them grow from tiny to small.
Facts to Know About Owning a Havapoo
If you're considering getting a Havapoo, here are some facts you should know.
Grooming
Havapoos are somewhat hypoallergenic because of how little they shed. They make weekly clean-ups in your household easy in terms of hair on your rugs or couches.
However, their hair is surprisingly high-maintenance. Havapoos are playful and friendly, but their coats require regular trims and weekly brushing. A brush-through once a day will help to keep hair clean-up at home to a minimum.
Cleaning and Maintenance
Alongside their lack of shedding, Havapoos are very clean dogs. They don't shed, and if you take care of them properly, their hygiene is fantastic. They don't carry an odor and don't require regular baths as long as you maintain their coat.
Other Dogs
Havapoos are not only great family pups, but they're good with other animals as well. If you're hoping to add them to a family with other furry friends, they remain a great option. They're loyal, gentle, and friendly.
Exercise
Havapoos are small, so they don't need much exercise. An hour or two a day is more than enough. Just like every dog, their daily exercise is important for their health and happiness. It's important for both their physical and mental health.
Training
Havapoos are perfect show dogs. On top of their beautiful coat of fur, they are very easy to train. They are intelligent and cooperative. It doesn't take long for them to learn commands and follow through with them.
Frequently Asked and Questions
When talking about when a Havapoo is full grown, you may have other questions. Here are some answers!
How Long Do Havapoos Live?
Havapoos live 10 to 16 years on average. They are generally healthy dogs, so they normally live their lives in full.
What's the Difference Between a Havapoo and a Cavapoo?
The Havapoo is a mix of a Havanese and a Poodle. Meanwhile, the Cavapoo is a dog breed mix between a Cavalier King Charles Spaniel and a Poodle. Cavapoos tend to be a bit larger than the Havapoo.
What is better a Havapoo or a Cavapoo?
The Cavapoo and Havapoo both make incredible pets. They're both easy to train and require a significant amount of grooming care. They're also both highly energetic. However, a Cavapoo tends to grow more stagnant in old age. So, if having an energetic dog is important to you, the Havapoo may be a better choice.
Havapoo Full Grown Size
A Havapoo is full grown once they reach one year of age. This hybrid breed doesn't grow too much within that year, as they're small dogs. The average size of a fully-grown Havapoo is eight to 15 inches in tall and 10 to 45 pounds.
Havapoos are perfect pets on all accounts, and with proper care, your Havapoo pup will reach full growth at a healthy rate with a happy mind!
If you find this guide, "When Is a Havapoo Full Grown," helpful, check out our other guides:
You can learn more about this dog breed by watching "Havapoo Dog Breed Information – Why Are They Called Velcro Hybrids | Havapoo Dogs 101" down below:
Garrett loves animals and is a huge advocate for all Doodle dog breeds. He owns his own Goldendoodle named Kona. In addition, he volunteers at the Humane Society of Silicon Valley, where he fosters dogs and helps animals. Garrett enjoys writing about Doodles and believes that dogs can teach humans more about how to live than humans can teach a dog.
Why Trust We Love Doodles?
At We Love Doodles, we're a team of writers, veterinarians, and puppy trainers that love dogs. Our team of qualified experts researches and provides reliable information on a wide range of dog topics. Our reviews are based on customer feedback, hands-on testing, and in-depth analysis. We are fully transparent and honest to our community of dog owners and future owners.