Selecting a dog breed that will suit your lifestyle is important. You want a pet that will match your energy level so it will settle into your home quickly. Before deciding on a Cockapoo, you should consider many elements, including questions like "Do Cockapoos need a lot of exercise?"
Unfortunately, a dog's exercise needs are not just about the time you spend walking them. Many other details can attribute to the physical and mental exercise that will help your pet stay healthy and happy throughout their life.
Before you scroll down to a more in-depth answer to this guide, "Do Cockapoos Need a Lot of Exercise," you can check out these other related guides from our team at We Love Doodles: How Big Do Cockapoos Get and How Long Do Cockapoos Live?
The Cockapoo Breed's Energy Level
Examining their parents and genetics is an excellent way to distinguish how much exercise your pet will require. For example, the Cockapoo dog is a hybrid breed that comes from mixing a Cocker Spaniel with a Poodle. By nature, Cocker Spaniels are sporting dogs.
They are incredibly active and were originally used for hunting. This breed is intelligent, easy to train, and likes to please its owners. However, because they have a history of working with humans, Cockers and their offspring will need a lot of physical and mental exercise.
Poodles are considered high-energy dogs that are extremely intelligent. Their history of hunting dogs who love to swim and play in water carries through their genes today. This breed enjoys working with humans and requires daily physical and mental stimulation.
Since the Cockapoo combines these two energetic breeds, potential dog owners should recognize how much daily exercise and stimulation they require. An average adult Cockapoo will need between 30 to 60 minutes of physical activity daily and mental exercises to keep its mind busy.
Related: Cockapoo vs. Poodle Dog Breed Comparison.
Guidelines for Exercising Your Cockapoo
If you are wondering, do Cockapoos need a lot of exercises, the answer can depend on what you consider to be a lot. For example, while some individuals think a 30-minute walk twice a day is not a big deal, others may find it challenging to maintain this schedule daily.
Although 60 minutes per day is an average recommendation, this guideline is more suitable for adult dogs than puppies. Pet owners should be careful not to exercise their puppy too much until it is fully grown.
Related: Best Weighted Vest For Dogs.
Exercising a Cockapoo Puppy Properly
Puppies are baby dogs and cannot walk, run, or play as much as adult dogs, similar to humans. You wouldn't expect a toddler to run with you or go on a hiking trail without them tiring out along the way. Consequently, too much exercise can harm your Cockapoo.
If your puppy runs too long or performs too many repetitive movements while its joints are still growing, it can sustain injuries and cause skeletal problems. A good guideline for exercising your puppy is to plan for five minutes of exercise per month of age.
So, for example, a three-month-old puppy will require only 15 minutes of physical activity each day. You should follow this recommendation until your Cockapoo is fully grown and their joints and boy have finished developing.
Exercising an Adult Cockapoo
Once your pet is 18 months old or older, it should be completely grown. However, before taking your Cockapoo along on a run or hike with you, having a complete veterinarian check is vital to ensure they are not suffering from any skeletal issues that Cockapoos are prone to, including:
Arthritis
Hip and Elbow Dysplasia
Patella Luxation
With your vet's clean bill of health, your dog should be more than happy and able to follow you on any adventures. However, stop the activity if your pet exhibits pain, discomfort, or uncharacteristic movements after exercising. Then, it would be best if you got them examined by your local veterinarian as soon as possible.
Related: When is a Cockapoo Full Grown?
Great Ways to Exercise Your Cockapoo Companion
There are many ways to provide enough physical and mental stimulation for your pet. Even puppies as young as three months old can benefit from regular walks, playtime, and using their mind to burn off energy.
Some terrific ways to provide exercise for your Cockapoo dog are:
Walking and running
Swimming
Hiking
Playing games
Agility training
Snuffle mats
Treat puzzles and slow feeders
Exercising Ideas For Your Cockapoo
Walking and running your Cockapoo companion: Of course, the first thing that comes to mind when exercising a dog is taking them for walks and running with them. While this can be a great way to expel energy and keep them from gaining weight, walking and running are just one of the many ways for your pet to exercise. Although Cockapoos are smaller dogs, they can be fast and easily keep up with humans. So, how fast can a Cockapoo run? It may surprise you, but an adult Cockapoo can run between 20 and 25 miles per hour. For comparison's sake, the average human runs between 6.5 and 8 miles per hour, so taking your dog out for a run should not worry you a bit.
Taking your Cockapoo out for a swim: The Cocker Spaniel and Poodle genetics that Cockapoos possess to give them terrific swimming ability. If your pet is constantly jumping into puddles and playing in the water, you could try taking them for a swim. Swimming is an excellent way to burn off energy and get a low-impact exercise routine for your pet. In addition, if your Cockapoo is facing some joint issues, rather than taking them for a walk, they may receive more benefits from swimming regularly.
Bringing your Cockapoo out on a hike: Although your Cockapoo has shorter legs than other large-breed dogs, they can still be a joy to take with you almost anywhere. For example, taking your Cockapoo hiking is a terrific way to obtain exercise for you and your pet. Pet owners should ensure that there are no steep inclines that may pose a risk for their dog's joints, with repetitive jumping up and down to follow you. If you have concerns about your little dog's feet on sharp rocks on hiking trails, a pair of booties with tread can protect their paws while burning off energy outdoors.
Playing games with your Cockapoo: Cockapoos love to play games and have entertainment throughout the day. So an ideal way to burn off some excess energy and exercise would be by teaching them how to fetch. This way, your pet can exercise physically and mentally while interacting with you. Playing games like fetch, tug, or others is a great way to exercise your dog without having to take them out for walks twice a day. If the weather is terrible or you have a child napping, you can still ensure your pet gets what they need daily with games.
Agility training for your Cockapoo: You may not associate agility training with smaller dogs, but they can be terrific. Many little breeds participate in agility competitions worldwide. But you don't have to sign your Cockapoo up for any expensive dog shows to do this activity. You can create an agility course in your home or outside that will give your pet a great way to exercise both their body and mind. Using hula hoops, ramps, stairs, and tunnels, your Cockapoo will quickly learn how to hop, jump, climb, and scurry through obstacles that will tire them out mentally and physically.
Snuffle Mats: A Cockapoo gets its terrific sniffer trait from the Cocker Spaniel parent. This characteristic makes snuffle mats a fabulous way to exercise your pet's brain. They have a unique design to hide treats or kibble, so your dog has to work using its senses to find food. So, if your Cockapoo still seems hyper after taking walks and playing games each day, it may need mental stimulation. These mats encourage their forging instincts, help calm anxiety, and burn off nervous energy they may have during the day. These are also excellent tools to offer your Cockapoo when you have to leave them alone for short periods. This way, they have a distraction until you return and will not have separation anxiety.
Treat puzzles and slow feeders: Some dogs eat too fast or prefer to work for their food, like Cocker Spaniels. This food-driven trait in your Cockapoo they get from its parent makes products like treat puzzles and slow feeders an ideal way to exercise your dog's brain. Poodles are highly intelligent and love to please their owners, which benefits your Cockapoo. In addition, your pet will be easy to train and enjoy working through puzzles for dogs, encouraging them to think about how to retrieve their treat effectively. Slow feeders help slow down an active dog so they will eat, paying more attention to retrieving the food. This item helps work their brain while benefiting their digestion, keeping them healthier overall.
Conclusion For "Do Cockapoos Need a Lot of Exercise"
For potential dog owners who are curious, do Cockapoos need a lot of exercise? Consequently, the answer is yes; they will need a fair amount. Your pet will require between 30 and 60 minutes each day, but it is easy to achieve when you combine walks, playing games, treat puzzles, and more to their schedule.
Keeping your Cockapoo healthy and happy requires ample physical exercise, mental stimulation, and a proper diet. Additionally, exercising your pet at home can be easier than you think. Your dog will live a long life by your side when you provide everything they need.
If you find this guide, "Do Cockapoos Need a Lot of Exercise," helpful and informative, you can check out:
You can learn more exercise tips and tricks for your Cockapoo companion by watching "4 Quick Ways to Exercise Your Dog Without Walking" down below: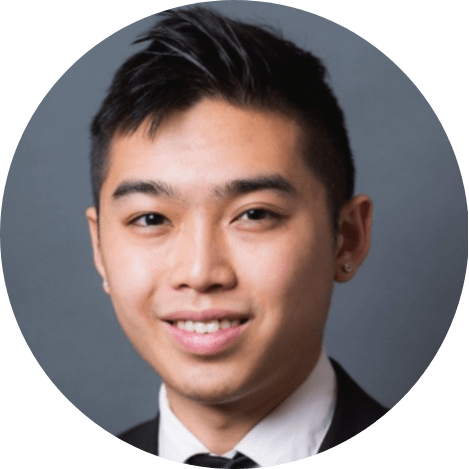 Andy is a full-time animal rescuer and owner of a toy doodle. When he's not saving dogs, Andy is one of our core writers and editors. He has been writing about dogs for over a decade. Andy joined our team because he believes that words are powerful tools that can change a dog's life for the better.
Why Trust We Love Doodles?
At We Love Doodles, we're a team of writers, veterinarians, and puppy trainers that love dogs. Our team of qualified experts researches and provides reliable information on a wide range of dog topics. Our reviews are based on customer feedback, hands-on testing, and in-depth analysis. We are fully transparent and honest to our community of dog owners and future owners.