If you're searching for the best Chihuahua rescues in Massachusetts, you've come to the right place. Adopting a Chihuahua has many amazing benefits, and there are dozens of reasons to choose this option rather than buying a puppy from a store.
One of the major advantages is that you are saving a life, as many shelter dogs end up being euthanized. Another notable advantage of this option is that it helps fight against puppy mills. Most of the puppies in online and offline stores and pet shops are from puppy mills.
Puppy mills are profit-oriented and do not prioritize the health and well-being of the dogs. Adopting your Chihuahua from a local shelter or rescue is one of the best ways to fight against puppy mills and their unethical breeding practices.
Adoption fees usually range from $300 to $500, while buying a puppy like a Chihuahua from a breeder can cost up to $2,500, depending on the breeder. Adopting this breed will save you a lot of money; you will pay less and get more value.
Adoption fees often cover vaccination, spaying/neutering, heartworm test/preventative, and more. Many rescue organizations also allow you to return the dog if any problem arises, an offer you cannot get from a breeder.
To make your Chihuahua adoption process as smooth as possible, we have compiled a list of the best Chihuahua Rescues in Massachusetts. Read on to see Massachusetts's most reputable places to adopt this dog breed.
Before you scroll down this list of Chihuahua rescues in Massachusetts, you can check out these other dog rescue shelter recommendations from our team at We Love Doodles: Best Cockapoo Rescues in Massachusetts and Best Golden Retriever Rescues in Massachusetts.
Find a Chihuahua Rescue Shelter Near Me in Massachusetts
Our team at We Love Doodles created this list of the best Chihuahua rescues in Massachusetts to help you on your journey to finding a companion.
Chihuahua Product Recommendations: Best Flea and Tick Collar For Dogs and Best Plaque Removers For Dogs.
1. Yankee Chihuahua Rescue and Adoption
Founded in 2000, Yankee Chihuahua Rescue and Adoption is a fully registered, non-profit rescue organization dedicated to saving Chihuahuas in New England. This New England-based pet rescue serves the entire New England state, including Massachusetts.
It is a network of independent, dog-loving volunteers who work together to rescue abused, homeless, lost, injured, and rejected Chihuahuas and Chihuahua mixes. Comprised entirely of volunteers, Yankee Chihuahua Rescue and Adoption is 100 percent dedicated to fostering and fundraising to help these dogs on the streets and in shelters.
Yankee Chihuahua Rescue and Adoption is a foster-based rescue program that places all rescued dogs in foster homes. All rescued dogs remain in temporary care until they are ready to join a family. The volunteers do a great job of preparing these dogs for their new families.
While in foster care, the dogs are given necessary medical attention. Any dog with a severe medical condition is attended to accordingly. Part of a dog's preparation for adoption includes temperament assessment, socialization, and training. Your dog will be spayed or neutered before joining your family.
Before being posted for adoption, Yankee Chihuahua Rescue and Adoption dogs are:
Fully immunized
Microchipped
Heartworm tested
Spayed/neutered
On heartworm and flea/tick preventative
A home visit is required prior to adoption, and an adoption follow-up team will check up on recent adoptions to ensure the dogs are safe, happy, and in perfect condition. Yankee Chihuahua Rescue and Adoption achieves all this with only donations and volunteers.
Yankee Chihuahua Rescue and Adoption Details
2. Small Dog Rescue of New England
The New England states are blessed with many dog lovers, most of whom have dedicated themselves to be of help to homeless, abused, and stray pets. Small Dog Rescue of New England is a well-respected pet rescue with many dog-loving volunteers.
This small group of dog lovers always makes themselves available to rescue, rehabilitate, and rehome lost, unwanted, sick, and stranded small dogs in this part of the United States. They rescue, vet, and transport small breeds from southern kill shelters to find their loving, permanent homes in the Northeast.
The rescue group works with its partners in the south to help bring dogs to New England, where they can find the best families possible. Small Dog Rescue of New England does not have a shelter or central location where you can meet their dogs.
It is a 100 percent foster-based rescue with foster homes across New England states, including Massachusetts. Small Dog Rescue of New England is a 501C3 non-profit organization with no governmental funding. They rely solely on donations, adoption fees, and fundraising activities.
All donations directly benefit the rescued dogs and the adoption program. They spend a lot on the vet care of these dogs to ensure they are perfectly healthy and sound before adoption. All dogs are also given up-to-date shots and dewormed. They rescue and rehome various small dogs, including Chihuahuas and Chi mixes.
Whether you are looking for a puppy, adult, or senior dog, you can rely on this pet rescue organization. You must provide some references and answer a series of questions during the adoption process. The adoption process can take a couple of weeks, as the rescue receives dozens of applications daily.
Hence, you are expected to be patient and follow the process through. However, rest assured your dog would be worth the wait, as they significantly transform these dogs after adoption and make them fully adoptable.
Small Dog Rescue of New England Details
3. Forever Home Rescue
Forever Home Rescue saves dogs of all breeds and sizes from bad situations and places them in loving homes. This New England non-profit rescue is devoted to helping dogs and finding them loving homes forever. They adhere to all the adoption and transportation rules of the state of Massachusetts.
Forever Home makes it easy for you to find your next best friend. Their goal is to find better homes for these dogs, where they will be treated and cared for like family members for the rest of their lives. However, they do not just hand over dogs to adopters without due diligence.
They will work with you to find the right Chihuahua for your family and home. You'll be required to fill out a detailed adoption form; the information you provide will help them match you with the right dog. This rescue organization places their dogs in foster homes across Massachusetts after rescuing them.
Your dog's foster parents spend quality time with your pup, which is critical in assessing personalities and unique needs. They ensure every adopter is compatible with their chosen dog and vice versa before finalizing the adoption process. The adoption process starts with filling out the online adoption application.
Upon approval, they will contact you to set up a time and place to meet the dog. After seeing the dog, you will be asked to pay the adoption fee and sign the adoption contract. Every adoption comes with a four-week trial period.
If you find out the dog does not fit well into your home within the trial period, you can return him to the foster home and have your adoption fee refunded. However, the chances of that happening are slim, as the organization is very careful about pet placements.
Forever Home Rescue Details
4. Mutt Rescue, Inc.
Mutt Rescue is a federally licensed, non-profit organization. This charity organization rescues and imports animals into the state of Massachusetts. They rescue all cat and dog breeds, sizes, and ages. This is one of the best options if you want a well-nurtured Chihuahua to adopt in Massachusetts.
Located in Chicopee, Massachusetts, this federally licensed pet rescue organization serves the entirety of New England. Lori Jerusik, the founder and owner of Mutt Rescue, is an avid dog lover. She is a groomer, dog behavior specialist, dog obedience trainer, and former owner of 20-year doggie daycare.
She works with other passionate dog animal lovers to help save these pets and give them a second chance at a happy life. They rescue these dogs and take them into foster homes to nourish them back to life. Of course, nourishing is not the only thing they do, as all their medical, physical, and emotional needs are met while in foster care.
Mutt Rescue does everything possible to ensure the rescued pets are healthy, happy, and adoption-ready. They also offer basic training like a crate, potty, and behavioral training. Socialization is also part of the mix, as the dogs are exposed to kids, adults, and other pets, making it easy for them to blend into a family.
All adopted dogs come with the following:
Up-to-date rabies with a certificate
Deworming
Bordatella with paperwork
Distemper
Heartworm chewable
Microchip
Flea drops
Health certificate
Puppies and dogs that are spayed or neutered cost $550, while puppies under six months (not spayed/neutered) are $475. However, you must sign a Sterilization Clause when buying a puppy under six months that you will spay or neuter them once they are over six months of age.
Mutt Rescue, Inc. Details
5. Sweet Paws Rescue
Sweet Paws Rescue is a fully registered pet rescue based in Massachusetts. Powered by volunteers across the state, Sweet Paws Rescue is on a mission to save as many homeless, stranded, sick, injured, and rejected pets as possible. The rescue organization is shelterless and operates via a foster-based program.
Sweet Paws Rescues also extends its reach to other states – Alabama and Mississippi. Since its establishment in 2011, Sweet Paws Rescue has saved more than 18,000 dogs and cats with no chance at a happy life.
Sweet Paws Rescue is also a New England resource for displaced, abused, and abandoned pets. This organization is unique because its rescue efforts start when its team physically rescues sick, injured, and abandoned pets.
They are responsible for every part of the rescue, including:
Medical treatment
Transportation
Quarantine
Adoption Process
In addition to providing basic vet care, food, and love, Sweet Paws Rescue provides heartworm treatment for adult dogs, surgeries, and emergency care. Their adoption fees only cover the cost of each pet they save.
Sweet Paws Rescue Details
Conclusion For The "Best Chihuahua Rescues in Massachusetts"
We hope this list will help you find your future Chihuahua companion in the Bay State. The search might be difficult, but with time – you'll connect with your desired Chihuahua dog. Our team wishes you the best of luck on your journey to finding Chihuahua rescues in Massachusetts.
For more guides similar to this list of Chihuahua rescues in Massachusetts, you can check out these other rescue shelter recommendations from our team:
Before you adopt a Chihuahua companion from a rescue shelter in Massachusetts, you can learn more about this dog breed by watching "7 Different Types of Chihuahua and Their Characteristics" down below: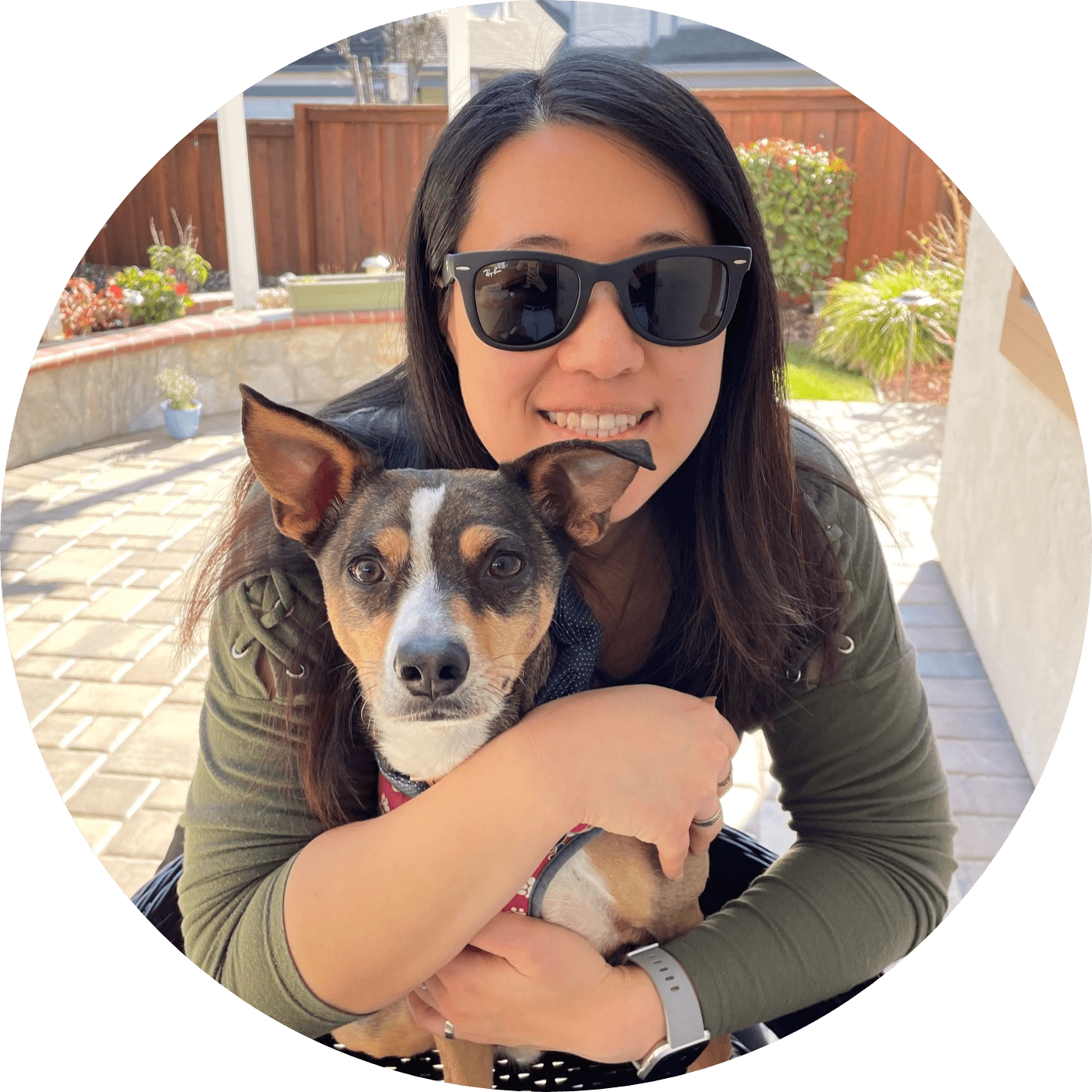 Dr. Sabrina Kong graduated from the Royal Veterinary College in England in 2016 and has been working at a small animal clinic in Northern California since then. She grew up in the Bay Area and got her bachelor's degree from Cal Poly San Luis Obispo. She also became a Certified Canine Rehabilitation Practitioner through a program at the University of Tennessee.
When she isn't in the clinic taking care of her four-legged patients, she enjoys traveling and trying new foods with her friends and her three-legged dog, Apollo. She adopted Apollo from her clinic when he was a puppy with numerous health issues. Dr. Kong truly cares about taking care of animals.