Finding Free Chihuahua Puppies in the United States may seem almost impossible. However, it isn't. Dog enthusiasts looking to get a puppy without breaking the bank can still get free puppies if they know where to look, and this article will show you a few tried and tested options. Remember that you are taking a risk when looking for a free Chihuahua.
Therefore, you must be vigilant to weed out legitimate sources from scammers. One way to ensure you get a genuine dog is to visit the premise of whoever is giving away the puppy to see the puppy before you take it home. If you live far away, arrange a video call, as pictures and videos can be doctored.
You could also arrange to have the puppy checked by a vet before you take it home if the owner permits. You could also ask the owner if you could do a trial period of a few weeks before committing to taking the puppy home. The most important thing to remember is that you need to be 100% comfortable before bringing the puppy home.
Before you scroll further down this guide, "Where Can You Get Free Chihuahua Puppies," you can check out these other Chihuahua-related guides from our team at We Love Doodles: What is a Chihuahua Husky Mix and Why is My Chihuahua's Tongue Sticking Out?
Find Available Free Chihuahua Puppies Near Me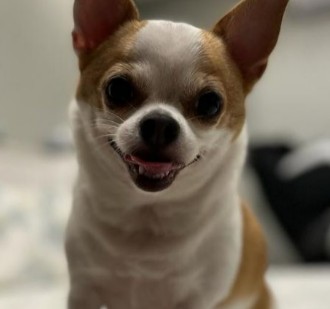 Let us look at some places you can start your search.
More Chihuahua-Related Guides: Chihuahua Cockapoo Mix Information, Facts, and Images and Best Shampoos For a Chihuahua.
1. Local Animal Shelter Houses
A great way to start your search is to look for free Chihuahua puppies in your local animal shelter houses. State or government-run shelters and humane societies always have more animals than resources; therefore, they are happy to give puppies free to adopters.
The only caveat is that the local shelters may not have Chihuahua puppies at all times, and you may have to keep checking with the shelters until you find one. Moreover, some shelters may charge a small adoption fee, and the pup may not be completely free. Here are a few sources you can check.
The American Society for the Prevention of Cruelty to Animals (ASPCA)
The ASPCA is one of the first humane societies in America, established to save, rehabilitate, and rehome abandoned or surrendered animals. Since it is a well-established organization with multiple chapters throughout the United States, you'll likely find a Chihuahua puppy here.
The ASPCA has the most helpful dog and puppy search bar on their website; you can search available puppies concerning the breed, gender, distance, state, etc. This way, you will be able to find the dog of your choice in no time. Look up your local humane society and reach out to them to get a free puppy.
ASPCA Details
2. Foster a Puppy
If you cannot adopt a Chihuahua for free, you can always foster one. Fostering is a great way to get a puppy for free; by fostering it, you can keep it in your home until it is adopted temporarily.
Most animal shelters and rescue organizations are looking for foster parents for puppies that need a place to stay until they are adopted or are too young to be adopted. You may decide to keep the puppy later on, and the shelter may offer you a discount or even let you keep the puppy for free.
Here is what you get if you agree to foster a puppy:
Free puppy food
Vet bills covered 100%
Vaccinations all free
Microchipping free
Fostering a puppy is also a unique opportunity to spend time with a pet and understand what is involved in caring for a pet. Below is an example of a shelter looking for foster parents in Ohio; you can also search for rescue organizations in your local area.
Animal House Shelter
Animal House Shelter is looking for foster homes for dogs and puppies. They are located in Illinois and have provided loving homes to abandoned animals for 20 years.
If you want to become a foster puppy parent, then you need the following:
Fill out an application form.
Once your application is submitted, a shelter employee will call you.
Once approved, you will receive alerts via email, and your application will be on file for six months.
If you have trouble filling out the application online, you can do it at the shelter.
If you are interested, you should contact them by using the information below:
Animal House Shelter Details
3. Social Media
Another excellent way to get a free Chihuahua puppy is through social media. Although social media is less reliable than getting a puppy from local animal shelters and rescues, you'll likely find more options here.
Join or follow animal adoption Facebook and Instagram pages in your area. Unfortunately, some people cannot care for their dogs anymore due to personal issues such as financial troubles, relocation, or the death of the primary caretaker.
These people often turn to social media to find reliable adopters for their dogs. Thus, you'll likely find someone offering their Chihuahua for free on social media. Below are a few examples; you can search for more local pages online.
Free Chihuahua Puppies
When looking for Free Chihuahua Puppies in the United States, check out the Facebook page Free Chihuahua Puppies. The page was created five months ago, which is relatively new, but it has already amassed 118 members.
The best part? They have several free Chihuahua puppies available for adoption. You can view the puppies in the image gallery of the Facebook page. If you like the pups, you can contact any of the two admins directly.
This group is not limited by location, i.e., people from all over the United States list their adoptable Chihuahuas here, and you can choose one near you. Moreover, the person offering the free Chihuahua may be open to safely coordinating with you to transport the Chihuahua.
The great thing is that it is an open and public group, so you do not have to join it to browse the available puppies. You can also join the group and create a post indicating what kind of dog or puppy you want.
Some individuals have posted that they are looking for specific gender and color of Chihuahua and then mentioned their location. Those willing to give their puppies for adoption can comment under your post.
Free Chihuahua Puppies Details
Completely Free Puppies Too Great Homes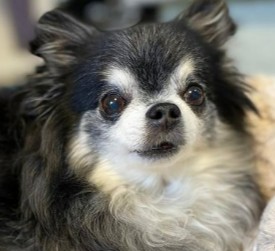 As the name suggests, the Completely Free Puppies Too Great Homes have free puppies that need loving homes. The Facebook page was created in February 2022, and so far, it has attracted 8,000 members and is growing daily.
If you are interested in knowing the group rules and guidelines, you can contact the admin, but for individual puppy queries, you must contact the person who made the post. It is a public and open group, so you can see their posts without joining having to join the group.
Some members cannot believe they are free, but they are. This page is not exclusive to Chihuahua puppies, but with so many posts going up on the page each day, there is a good chance that you will find Chihuahuas soon.
Completely Free Puppies Too Great Homes Details
Free Puppies
Another Facebook page, Free Puppies, has a large audience of about 44,500 members. Going through its posts, you will see several posts advertising free Chihuahua puppies available for adoption. The page has about 120 posts daily, so that you will see many listening for free puppies.
The posts are primarily from individuals who need to find loving homes for their puppies. In this case, they usually will give the puppies to whoever comes first. So, if you are interested in a puppy, it will be a good idea to contact the person who posted sooner rather than later.
Free Puppies Details
Dogs For Free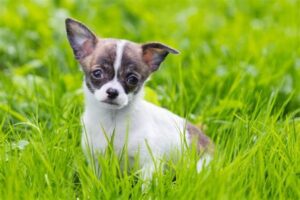 Dogs for Free is a Facebook group that was created by Renee Rico, who is passionate about finding loving homes for cats and dogs that have been abandoned. The group has about 20,400 members who post about 5 to 10 times daily.
The rules of the group are:
Be kind and courteous.
No hate speech or bullying.
No promotions or spam.
No breeders allowed, only posts about homeless pets.
There are adult dogs and puppies available on this page. The community seems to be taking ownership of the page, and they do not allow anyone to mislead members. If you are looking for a Chihuahua puppy, you can create a post asking for precisely what you want and indicate your location.
Dogs for Free Details
4. Online Discussion Forums – Reddit
If you cannot find free puppies in the places listed above, you can always try Reddit. However, you will need to vet the individual that is posting and use your common sense. The thing about forums like Craigslist and Reddit is that there is no guarantee that you will get what is advertised.
So, it is always a good idea to have the individual offering the puppy for free send you a video and visit their home if possible. An even better way to make sure they are legit is to do a zoom call so that you can see the puppy live.
Many posts on platforms like this may advertise puppies that are unhealthy or have genetic issues due to inbreeding. Therefore, take the puppy to a vet for a head-to-toe examination or ask to see a health certificate from the person offering the puppy.
Reddit Chihuahua Puppies Details
Finding Free Chihuahua Puppies in the United States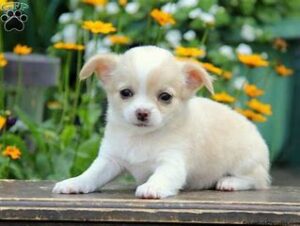 The most important thing to remember when looking for a free Chihuahua puppy is that it may not be completely free. You may receive the puppy for free by luck, but there are other costs associated with keeping a puppy. You will need to pay for food, vet bills, flea treatments, vaccinations, microchipping, and spaying/neutering.
The other thing to remember is that if the puppy is free, it may have health issues. You will need to get a preliminary vet check done after bringing the puppy home to ensure there aren't any critical health concerns.
You may also have to invest in fencing, gates, and doors to make your home safe and comfortable for your new puppy. Grooming expenses may not be that much initially, but once the puppy is an adult dog, you will need to take Fido to the salon at least once every six months.
More Chihuahua-Related Guides: When Do Chihuahua's Ears Stand Up and What is a Brindle Chihuahua?
Conclusion For "Where Can You Get Free Chihuahua Puppies"
When looking for a free puppy, the most important thing to remember is nothing in life is free. You will need to take the steps mentioned above to ensure you are not getting scammed. Here's hoping you find a loving Chihuahua puppy to take home today.
If you find this guide, "Where Can You Get Free Chihuahua Puppies," helpful, you can check out these other related guides from our team:
Before you start your search for free Chihuahua puppies, you can learn more about this dog breed by watching "7 Different Types of Chihuahua and Their Characteristics" down below: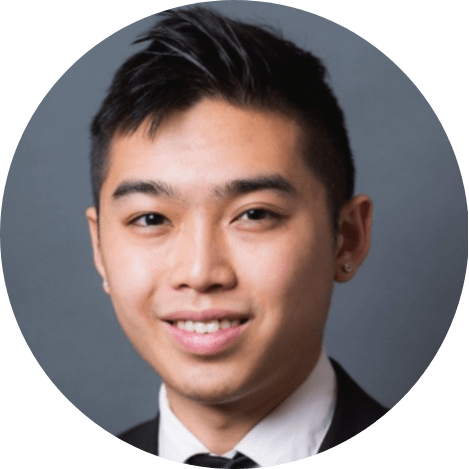 Andy is a full-time animal rescuer and owner of a toy doodle. When he's not saving dogs, Andy is one of our core writers and editors. He has been writing about dogs for over a decade. Andy joined our team because he believes that words are powerful tools that can change a dog's life for the better.
Why Trust We Love Doodles?
At We Love Doodles, we're a team of writers, veterinarians, and puppy trainers that love dogs. Our team of qualified experts researches and provides reliable information on a wide range of dog topics. Our reviews are based on customer feedback, hands-on testing, and in-depth analysis. We are fully transparent and honest to our community of dog owners and future owners.