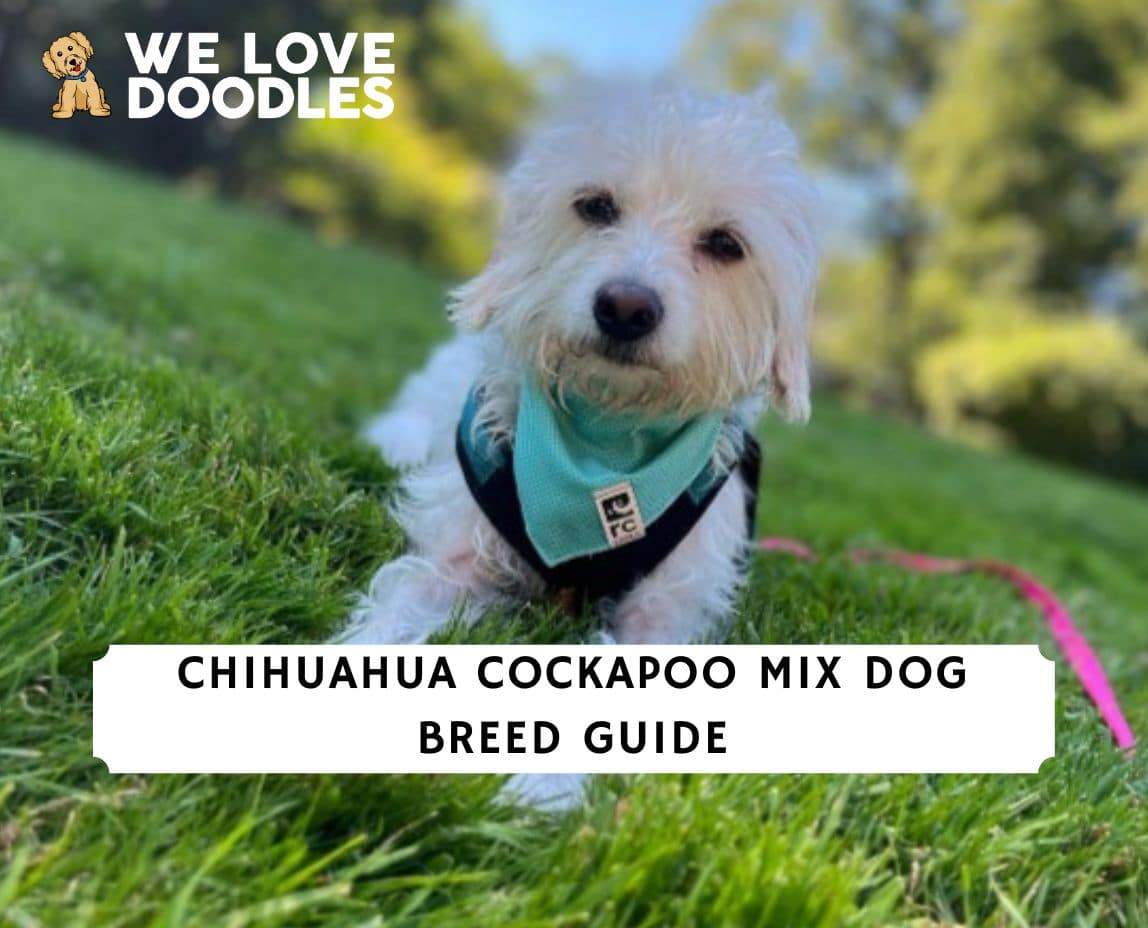 The Chihuahua Cockapoo mix is a much newer dog breed or Poodle mix. In this guide, you'll know everything there is to know about this designer breed. If you have a family, the good news is that they also make lovely pets.
There's a lot to discover, from appearances to health conditions and owner tips. If you have allergies, then this dog breed may be for you. So, let's uncover the pros, cons, and benefits of owning your own Chihuahua Cockapoo mix.
Before you scroll down this Chihuahua Cockapoo mix dog breed guide, you can check out these other Poodle mixed breed guides from our team at We Love Doodles: Maltipoo and Chihuahua Mix Dog Breed Guide and Australian Shepherd and Chihuahua Mix Dog Breed Guide.
Learning the History of the Chihuahua Cockapoo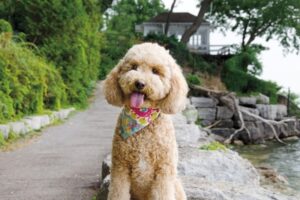 Cockapoos are a cross between the Poodle and the Cocker Spaniel. Generally, they are intelligent animals and very popular. The hybrid mix was one of the first designer dog breeds in the 1960s. From the beginning, breeders had specific goals in mind. The result was to create a wonderful family dog that's friendly and odorless.
The Chihuahua is an older breed. No one knows the exact origin, but they may have descended from the Techichi. In Central America, the Chihuahua dog breed was popular among the Aztecs. While they were around in the 1500s, the breed came around again in 1850 in Mexico.
Finally, the Chihuahua breed became registered in 1904 with the American Kennel Club. So, the Chihuahua Cockapoo blend is a mix between gentle and sassy. The Cockapoochi is a newer designer toy breed, between purebred and mixed. Yet, there's a lot of data on both species. Overall, the Cockapoo Chihuahua mix makes excellent family-friendly pets.
Related: What is a Brindle Chihuahua and Rat Terrier Chihuahua Mix.
Appearance
The Chihuahua Cockapoo mix can weigh around ten to 20 pounds. Additionally, the dog breed grows between eight and 14 inches tall. So, lengthwise, the mix can reach approximately 12 inches.
Regarding their appearance, some puppies take after the Chihuahua's apple-shaped heads. However, others may have a flat, round head after the Cockapoo side. Heads of the Chihuahua Cockapoo mix may also look fluffy. Coloring can range from solid gold to black or even different patterns.
Different colors include the following:
White
Gray, silver
Apricot
Black
Brown, tan
A Chihuahua Cockapoo mix can have a variety of coat styles. While they can have tight curls, they can also have medium curls. They can also have flat coats, especially if they favor the Chihuahua side. Coats and coloring ultimately depend on the parents. Cockapoos have curly coats, and some Chihuahuas have long hair.
So, if your Chihuahua Cockapoo mix has more Cockapoo in their genes, you'll have a curly-hair coat puppy. Due to their low shedding, the dog mix is excellent for allergy sufferers. While dogs aren't 100 percent hypoallergenic, the breed isn't as bad as others with thick coats.
Temperament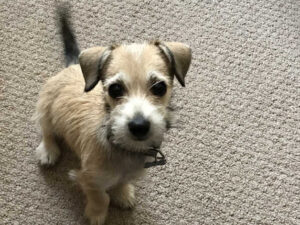 The Chihuahua Cockapoo mix is a great family dog.
Traits include the following:
Friendly, gentle
Playful
Intelligent
Anxious when left alone
Whether you have younger or older people in your household is a great choice. The dog breed gets along with everyone. Plus, the Cockapoo Chihuahua mix doesn't bark a lot. They also love adventure and social activities, like going to the dog park. However, the Chihuahua Cockapoo mix doesn't love being alone.
Separation anxiety is common within the mixed breed, so great interaction with others is crucial, avoiding long periods of alone time. Since the Chihuahua Cockapoo mix breed is intelligent, training is easy. Due to being part Poodle, the breed picks up quickly.
It's best to train them at a young age. However, the mixed puppy can get moody and bored, so patience helps. Training in short sessions helps, including any form of exercise. Keep in mind that rigorous exercise can also hurt their knees and legs.
When it comes to rewarding your puppy, positive reinforcement helps greatly. Aggressiveness doesn't work for the Cockapoo Chihuahua mix, as they are gentle. Start leash training early on for the best outcome and reward with treats. It's also important to be aware of your puppy's health and safety in public places.
Related: Friendliest Dog Breeds with Images.
Health Issues and Conditions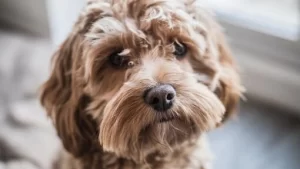 The good news is that your mixed breed tends to be overall healthier than their parents. However, your Chihuahua Cockapoo mix can get traits passed down if a parent has health issues. Certain health conditions and diseases this breed can get include the following:
Allergies
Patella luxation
Progressive retinal atrophy
Eye issues
Patella luxation is a congenital disease that causes discoloration of the kneecaps. As a result, the knees loosen, which causes mobility issues and intense pain. Progressive retinal atrophy is another genetic disease where the retina degenerates. If the condition goes undiagnosed, it may lead to blindness. Early treatment is crucial for the Chihuahua Cockapoo mix.
Other eye conditions can arise, such as the following conditions:
Glaucoma
Epiphora, overactive tear glands
Dry cornea
Cataracts
Overactive tear glands result in watery eyes. In addition, tear ducts become either blocked or narrow due to swelling. Therefore, tears cannot drain, causing a build-up. Make sure to wipe your dog's eyes often to avoid epiphora.
While specific genetic components occur, it's also great to maintain a healthy routine. Keeping up with veterinarian visits, a well-balanced diet, and exercise is essential. Exercise includes around an hour a day. Going for walks add up, and you can split between two half-hour walking sessions.
Swimming, playing fetch, and throwing a Frisbee are all great options for movement. Overall, the Chihuahua Cockapoo mix needs adequate exercise while taking breaks. With excellent care, the Cockapoo Chihuahua mix can live 12 to 15 years with proper love and care.
Related: Common Cavapoo Health Issues.
Grooming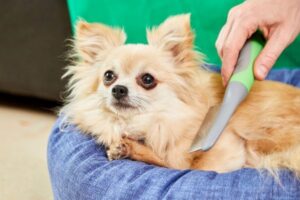 Although the Chihuahua Cockapoo mix is a low-shedding breed, grooming is critical. Brushing at home twice a week helps knots while keeping their curls intact. The Chihuahua Cockapoo mix also doesn't have the typical dog odor. So, you won't have to bathe your puppy as much.
It's essential to avoid excessive bathing. Instead, you'll want to keep natural oils in place rather than stripping them away. However, if they roll around in the dirt, then bathe as needed. Also, keeping your dog's ears dry and clean avoids ear infections.
Nails grow fast, so trimming them at least once a month helps. For healthy teeth, clean regularly. Brushing prevents plaque build-up. Chew toys help break down excessive plaque, including bones. It's also essential to use dog-approved toothpaste and soft toothbrushes.
Related: Best Brushes For a Cavapoo.
Feeding a Chihuahua Cockapoo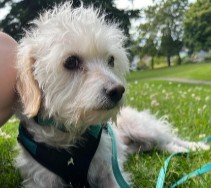 Since the dog breed is relatively small, you won't have to spend much on food. However, the amount of food also depends on your puppy's activity level. You can use this calorie calculator to ensure your dog is eating the right amount of food to achieve a healthy weight. For instance, you'll want to give your Cockapoo Chihuahua mix a small amount of food.
Typically, the breed consumes a half cup to a cup of dry food each day. Kibble is the cheapest and most common dog food for smaller dog breeds. It's easy to eat and great dry food to try first. When you find the best brand, it's best to stick to what your puppy knows and what's familiar. Then, of course, you can always change the flavor, but a consistent diet is critical.
Getting excellent quality dog food is also essential to their well-being. Perhaps wet food is also easier for your Chihuahua Cockapoo mix to eat. While it's pricey, there are many nutrients. You can also mix dry kibble with wet food. Not only will it bump up the calories, but it is appetizing. Maintaining an adequate diet depending on your dog's activity level will benefit your puppy.
Related: Best Air-Dried Dog Food.
Additional Tips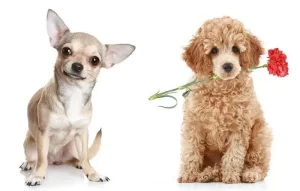 It's essential to buy your Cockapoo Chihuahua mix from a reputable breeder. The hybrid breed can cost between $500 and $1,400. Before going to a breeder, it's vital to research and be aware of potential puppy mills.
Puppies that come from puppy mills can carry diseases. Aside from adverse health effects, they can also suffer emotionally. Financially, getting your new Cockapoo Chihuahua mix adds up. Food can cost $30 every month.
Other expenses of caring for your puppy include the following:
Veterinarian fees, vaccinations
Medications
Toys
Collar, leash
Grooming essentials
Additional training fees
It may be expensive when you first buy your puppy, with veterinarian fees and vaccinations adding up. However, your typical monthly costs will vary after completing the initial tasks. There are many great qualities of the Chihuahua Cockapoo mix.
One advantage includes the ability to live in any living space. From smaller apartments to larger houses, they'll fit right at home. While they are small, they have high-energy while being kid-friendly. Finally, while they aren't aggressive, the breed is protective.
Conclusion For "Chihuahua Cockapoo Mix Dog Breed Guide"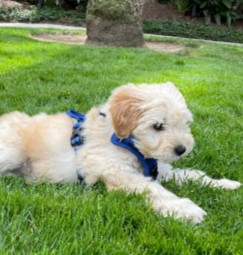 Between the Chihuahua and the Cockapoo, the mixed breed inherits excellent qualities. From intelligence to friendliness, the Chihuahua Cockapoo mix makes terrific pets. While it's important to supervise young kids, the dog breed is perfect for the entire family. This Poodle mix ranges in size but is small, which is great for any living situation.
Unfortunately, when it comes to health conditions, some genetic diseases can be passed down. However, taking exceptional care of your dog helps their overall quality of life. Your mixed breed guide is complete, from brushing and grooming to food and finances. Now, you're ready to conquer your next steps in owning this adorable Poodle mix.
For more Poodle mixes like the Chihuahua Cockapoo mix, you can check out these other guides from our team at We Love Doodles:
You can learn more about other Poodle mixes like the Chihuahua Cockapoo mix by watching "15 Poodle Mix Breeds That Will Melt Your Heart" down below: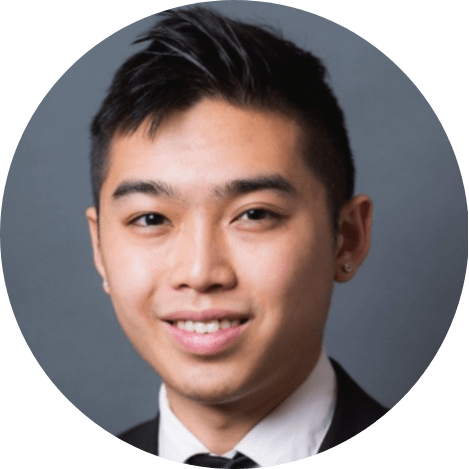 Andy is a full-time animal rescuer and owner of a toy doodle. When he's not saving dogs, Andy is one of our core writers and editors. He has been writing about dogs for over a decade. Andy joined our team because he believes that words are powerful tools that can change a dog's life for the better.
Why Trust We Love Doodles?
At We Love Doodles, we're a team of writers, veterinarians, and puppy trainers that love dogs. Our team of qualified experts researches and provides reliable information on a wide range of dog topics. Our reviews are based on customer feedback, hands-on testing, and in-depth analysis. We are fully transparent and honest to our community of dog owners and future owners.