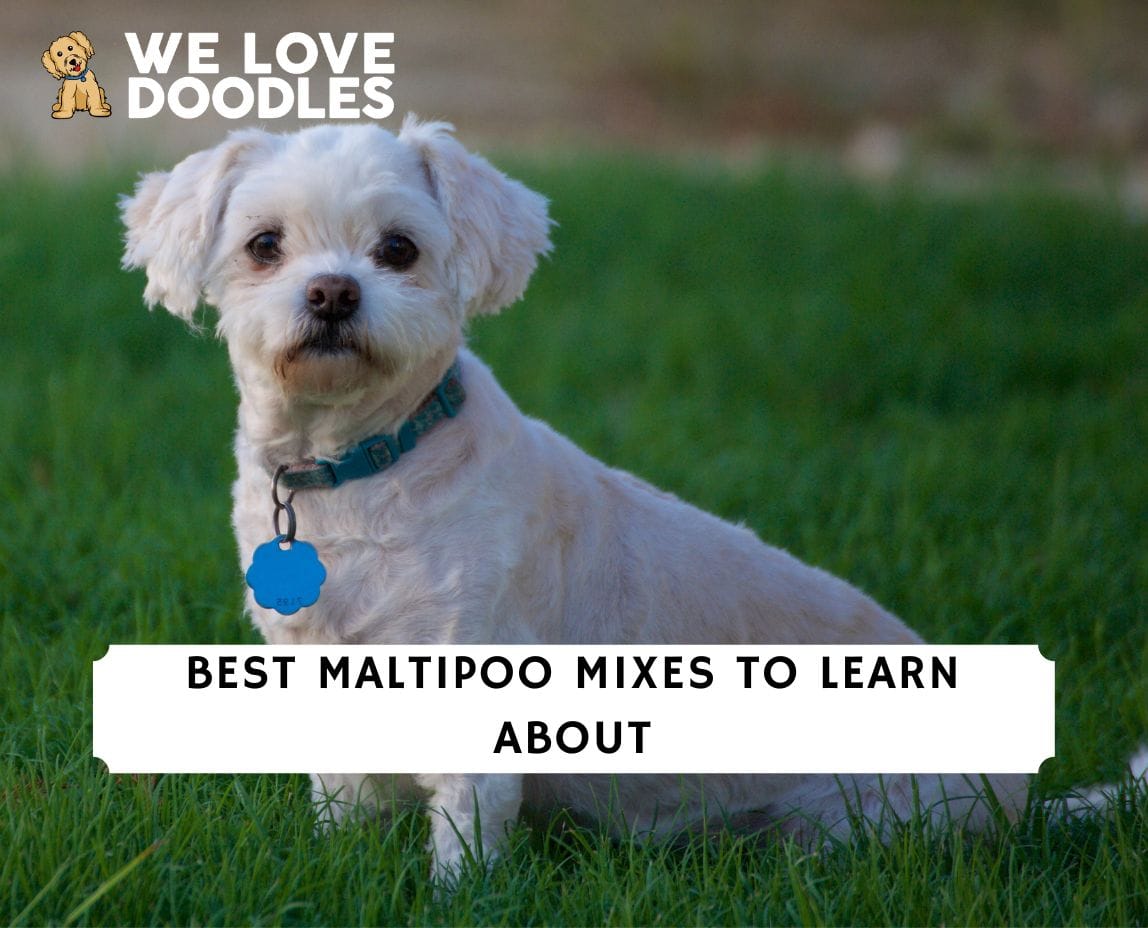 Did you know that there are many Maltipoo mixes out there? You'll find out in this guide. Before we start, here's what you should know about the Maltipoo. The Maltipoo (Maltese-Poodle mix) is an adorable crossbreed that combines the gentle, loving, loyal nature of the Maltese with the bright, energetic, playful nature and hypoallergenic curls of the Poodle. But are there any Maltipoo mixes that include other breeds, too? Yes, and you'll learn about them in a moment.
Before scrolling down this list of Maltipoo mixes, you can learn more about mixed dog breeds from our team at We Love Doodles: What's a Doodle Dog and Popular Border Collied Mixed Breeds.
Interesting Maltipoo Mixes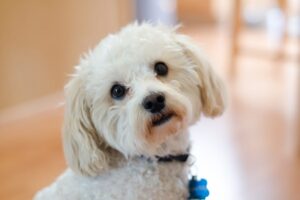 Let's take a closer look at some of the most interesting Maltipoo mixes out there and what they cost.
1. Husky Maltipoo Mix
The Husky Maltipoo mix combines the gorgeous Maltipoo with the majestic, bold, and fun-loving Siberian Husky. In terms of their appearance, they tend to have Husky-like coloring and markings, with the wooly, wiry, wavy texture of the Maltipoo.
They're also a little bigger than the regular Maltipoo, as the Husky is a large breed, so they'll need a bit more exercise every day, too. The average cost of these puppies is around $800 in the United States.
Related: Border Collie Husky Mix Guide and What is a Chihuahua Husky Mix?
2. Maltipoo Yorkie Mix
The Maltipoo Yorkie mix adds the feisty Yorkshire Terrier to the mix. Although they're similar in size, they have a much bolder, more fearless, wonderfully courageous nature but may require extra training to get under control. They also carry the Yorkie's trademark black and tan coats. The average cost of one of these puppies is currently between $600 and $4,000 in the United States.
3. Maltipoo Dachshund Mix
Maltipoo Dachshund mixes, also known as Mauxiepoos, are as adorable as they sound – with raggedy brown fur in the Dachshund's signature chocolate shade and fiercely loyal and affectionate temperament that is much more laid back than the regular Maltipoo, thanks to the Dachshund's famously chilled-out nature. These puppies can cost anywhere between $250 and $800 in the United States.
Related: Doxiepoo Guide.
4. Maltipoo French Bulldog Mix
The Maltipoo French Bulldog mix has the Bulldog's square face and ears that are often pricked up. Their temperaments are very outgoing and friendly, and they're also patient, fun-loving, and alert, but easygoing, like the lovely Frenchie. The average cost of one of these puppies is currently around $600 and $800 in the United States.
5. Maltipoo Goldendoodle Mix
The Maltipoo Goldendoodle mix combines the fabulous Maltipoo with one of the most popular crossbreeds of all time – the Goldendoodle, which also contains Poodle DNA and the DNA of the ultimate family dog, the Golden Retriever. This is the second most popular dog breed in the United States.
This dog breed is known for its big-hearted, gentle nature and golden locks, all of which carry over into the Maltipoo Goldendoodle mix. The average cost of one of these puppies is anywhere between a few hundred dollars to a few thousand dollars, depending on the breeder and the lineage of the puppies.
Related: Types of Goldendoodle Colors and Best Goldendoodle Generations.
6. Maltipoo Chihuahua Mix
The Maltipoo Chihuahua mix is very affectionate, loyal, and sassy. While they are gentle with their family and good with kids, they can be wary of strangers and even bark at them to keep them away – in true Chihuahua style. Like the Chihuahua, they also come in a variety of colors. The average cost of one of these puppies is around $500 and $1,000 in the United States.
Related: Australian Shepherd Chihuahua Mix Guide and Rottweiler Chihuahua Mix Guide.
7. Maltipoo Pomeranian Mix
The Maltipoo Pomeranian mix has the fluffiness of the glamorous Pomeranian, as well as their happy-go-lucky temperament. They are extroverted, friendly, and hard-headed at times, and like the Pomeranian, they come in various colors. The average cost of one of these puppies is around $600 and $1,500.
8. Maltipoo Cockapoo Mix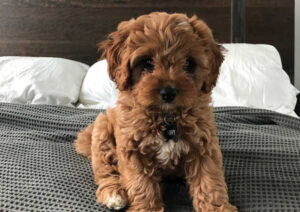 The Maltipoo Cockapoo mix combines the Maltipoo with the Cocker Spaniel-Poodle mix. As well as extra Poodle DNA, the Maltipoo Cockapoo mix has an added layer of family-friendly, sweet-natured, high-energy fun with its Cocker Spaniel genetics. They are a little fluffier around the face than the regular Maltipoo but just as adorable. The average cost of one of these puppies is around $600 to $1,200.
Related: Best Cockapoo Generations.
9. Maltipoo Pug Mix
The Maltipoo Pug brings the sweetness of the Pug into the mix, with their iconic short faces and quiet but charming temperament. They also come in the four classic colors of the Pug and can cost anywhere between $800 and $1,500 in the United States.
Related: Scrunchy-Faced Dog Breeds with Pictures.
10. Maltipoo Schnauzer Mix
The Maltipoo Schnauzer mix combines the Maltipoo with the Miniature Schnauzer, and it shows. They have the classic Schnauzer face, adorable tufty snouts, and high-set flopper ears. This dog breed is a spirited, friendly, and fearless personality. These puppies cost around $250 and $750 in the United States.
Related: Best Shampoos For a Miniature Schnauzer.
Where Can You Find a Maltipoo Mixed Puppy?
Maltipoo mixes are quite uncommon, as the Maltipoo itself is already a mix, and some are more common than others, but they are out there. When searching for your desired crossbreed, use reputable sites like the AKC and GoodDog to find the right breeder.
You should only buy from ethical and smaller-scale breeders that breed their family dogs from home for the love of it and provide a high quality of personal care for their dogs and puppies. It's important to only buy from these types of breeders and to avoid backyard breeders and puppy mills, as they are cruel, inhumane, and often illegal. However, such breeders can conceal themselves online, so you need to know what to look for.
Always look into their breeding practices, ask for photos of their dogs, read reviews from previous buyers, and visit the premises if you can. Higher prices usually reflect a higher quality of care, so don't just go for the lowest possible price. Always ask for health documentation signed by a vet and a health warranty that guarantees you compensation for certain vet bills for your security.
Are All Maltipoo Mixes Hypoallergenic?
Most Poodle mixes are hypoallergenic; the Poodle's hypoallergenic coat is one of the main reasons they are so often bred with other dogs. Many people want low-shedding coats for their allergies or to keep their homes tidier.
Caring For a Maltipoo Mix's Coat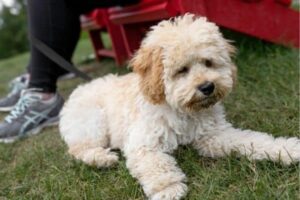 Every crossbreed's coat is slightly different, but every dog with Poodle DNA needs regular grooming. Their thick, textured coats are prone to tangling and trapping dirt, leading to poor hygiene and hazardous mats.
Again, it differs from mix to mix, but most Poodle mixes need to be brushed at least every other day with a slicker brush to remove tangles and debris and bathed once a month with a good dog shampoo. They also need to have their haircut every 6 to 8 weeks to prevent mats and to keep everything tidy.
Related: Why is My Maltipoo Shedding?
Conclusion For The "Best Maltipoo Mixes to Learn About"
The Maltipoo mix with Poodle and Maltese DNA is adorable enough, but if you want to add another of your favorite breeds, these crosses are just as cute and good-natured and make great family dogs.
For more Maltipoo guides from our team at We Love Doodles, you can check out:
You can learn more about the Maltipoo by watching "10 Things Only Maltipoo Dog Owners Understand" down below: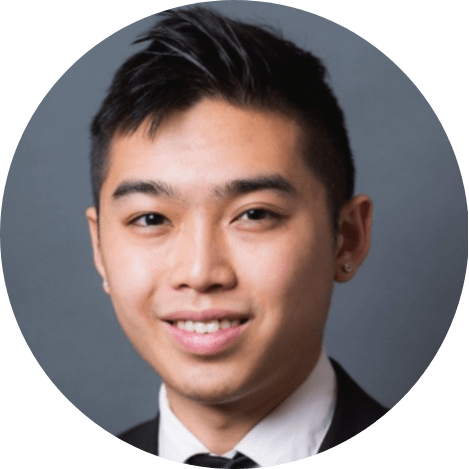 Andy is a full-time animal rescuer and owner of a toy doodle. When he's not saving dogs, Andy is one of our core writers and editors. He has been writing about dogs for over a decade. Andy joined our team because he believes that words are powerful tools that can change a dog's life for the better.
Why Trust We Love Doodles?
At We Love Doodles, we're a team of writers, veterinarians, and puppy trainers that love dogs. Our team of qualified experts researches and provides reliable information on a wide range of dog topics. Our reviews are based on customer feedback, hands-on testing, and in-depth analysis. We are fully transparent and honest to our community of dog owners and future owners.