While there are countless Poodle mixes or Doodle breeds, the Maltipoo takes the spotlight with a few other breeds. In case you're wondering, Maltipoos are not Poodles. A Maltipoo is often mistaken for a purebred Poodle due to its popularity and similar appearances. However, both of these dog breeds have their differences and similarities.
For instance, a Maltipoo is a mixed dog breed while a Poodle is purebred. An example of this would be that these breeds have similar coats but different characteristics and backgrounds. This Maltipoo guide created by our team at We Love Doodles will cover important and helpful information about this Doodle breed.
We will cover the Maltipoo's characteristics, size information, lifespan, temperaments, answers to commonly asked questions, and several other highlights. Whether you're planning to adopt a Maltipoo from a rescue shelter, purchase from a breeder, or are simply curious – you'll have a more in-depth understanding of this Poodle mix by the end of this article.
Before scrolling down this Maltipoo guide, check out these related articles from our team at We Love Doodles: Maltipoo Pros and Cons and Differences Between Male vs. Female Maltipoos.
Origins
The start of Maltipoo dog breed began in the 1990s. Many sources point to Malta as the Maltipoo's country of origin. Like most Poodle mixes, the Maltipoo was bred as a hypoallergenic companion dog. A hypoallergenic dog is generally described as 'nonshedding.' However, this term led many people to believe that nonshedding dogs do not shed.
What it means is that hypoallergenic nonshedding dog breeds shed much less compared to a dog breed that's not hypoallergenic. Nonshedding dog breeds like the Maltipoo can make a positive impact on people. For allergy-sensitive people, owning a nonshedding companion as a service dog can make a difference in their lives.
Generation Information
Like many dog breeds, there are different Maltipoo generations. Learning about a Maltipoo puppy's generation will help you know exactly what you're searching for. An easy-to-understand example of a Maltipoo generation is a purebred Poodle mixed with a purebred Maltese.
Since both are purebred, that makes the Maltipoo 50% Poodle and 50% Maltese. Not all Maltipoos are 50% Poodle and 50% Maltese, so it's important to understand their generations. Some Maltipoos can be 25% Poodle and 75% Maltese or 75% Poodle and 25% Maltese.
Many Maltipoo breeders will provide you with acronyms on the Maltipoo. A Maltipoo's certain generation would likely be labeled as an F1 Maltipoo, F2 Maltipoo, etc. Let's use F1 Maltipoo as an example.
Size Information
Maltipoo comes in various sizes. A standard Maltipoo dog breed can grow between 8 to 14 inches high. Generally, the size of a Maltipoo can be referred to as:
Teacup Maltipoo
Standard Maltipoo
Large Maltipoo
By the time a Maltipoo reaches adulthood, their average weight ranges between 5 to 20 lbs.
Temperament & Personality
In case you didn't know – the Maltipoo's Poodle parent is one of the smartest dog breeds right below the Border Collie. Mixing a Poodle with a Maltese should result in unique temperaments. Maltipoos are incredibly smart, gentle, and playful. Its temperaments make it suitable for families with children and other household pets.
While these are great traits for a Poodle mix, remember that they could suffer from separation anxiety when there's a lack of presence. Due to their intelligence, Maltipoos are quick learners. You can prevent your Maltipoo's bad habits by training it from a young age.
Nutrition
While owners can often be distracted by the cuteness of a Maltipoo breed, keep in mind that it's important to feed this Poodle mix with the proper nutrition. Feeding a Maltipoo with the right stuff will help keep them healthy and active throughout life. It's important to feed a Maltipoo a complete and balanced diet.
There is dog food created especially for the size of a dog. If you're raising a teacup Maltipoo, you should stock up on food for smaller dogs. You want to provide your Maltipoo with essential fatty acids such as Omega 3 or Omega 6.
This will help support your Maltipoo companion's nonshedding and hypoallergenic coat. When purchasing dog food, you should always double-check to ensure there aren't any filler ingredients. You can check out our Maltipoo dog food recommendations below. Our team researched to save you time and trouble.
Related: Best Dog Food For a Maltipoo.
Grooming
Even though the Maltipoo is often described as a 'nonshedding' dog breed, it doesn't mean that they won't shed. Nonshedding generally means less shedding due to its curly coat than a dog with a straight coat. It's important to groom a Maltipoo if you want your companion to have a clean white coat. You can check out our list below to find affordable Maltipoo dog shampoos.
If you're busy or inexperienced at grooming a Maltipoo yourself, you can take your companion to a dog grooming center. Many other great grooming tools to stock up on before bringing home your Maltipoo companion. These Maltipoo grooming items include an entire dog grooming kit, dog nail clippers, and other useful items.
Related: Best Types of Maltipoo Haircuts and Best Shampoos For a Maltipoo.
Exercise
Your Maltipoo should receive at least 10 to 15 minutes of daily exercise. Like most dogs, you should take your Maltipoo out for its exercise right before bedtime. Many people recommend this because your Maltipoo will become tired by the time it's done and will sleep without distracting you throughout the night. You can do countless activities with your Maltipoo to have its daily dose of exercise.
These activities include:
You walking with your Maltipoo.
You letting your Maltipoo play with other dogs at the park.
Training
As mentioned earlier – Maltipoos are quite the intelligent breed thanks to their Poodle parents. Your Maltipoo can grow up to become a good dog or a bad dog. It's your responsibility to train your Maltipoo to be a good dog around your living environment.
The best time to train your Maltipoo is when it's still young. A Maltipoo's puppy stage is when you shape its habits because they haven't developed any. You can purchase dog treats to give your Maltipoo whenever it does something good. You should never use negative reinforcement.
Whether training a Maltipoo is challenging for you or not, you should always use positive reinforcement. Studies have shown that using positive reinforcement with dogs is more effective than negative reinforcement. Your dog will grow up to love and listen to you instead of being afraid.
Related: Best Dog Treat Dispensing Cameras and Beefhide vs. Rawhide Treats.
Health
Maltipoos are generally a smaller breed compared to many other dogs. Smaller dog breeds are known to have a longer lifespan. Maltipoos have an average lifespan of 12 to 15 years. However, these are just statistics. How long your Maltipoo lives can highly depend on how you raise it.
Maltipoo owners should always bring their companion for regular vet checkups, ensuring enough exercise and a balanced diet. Sometimes, that's not always the case. Even with proper care, health problems in Maltipoos could arise, so it's important to observe any unusual behaviors.
Appearance
A Maltipoo can sometimes be mistaken for another dog breed due to their similar appearances. For instance, the West Highland Terrier and Poodle are often mistaken for a Maltipoo. Maltipoos often come in certain coat types. There are two coat types to keep in mind: wavy coat and curly coat.
Wavy Coat: Think of a straight coat. A wave coat Maltipoo is in between a straight and curly coat. This coat is more likely to shed compared to a curly coat Maltipoo.
Curly Coat: If you're dealing with constant allergies, a curly coat Maltipoo would be a more suitable option. A curly coat Maltipoo is less likely to shed. People often describe a curly coat Maltipoo as a hypoallergenic dog or 'nonshedding.'
Don't take the term 'nonshedding' too literally. A curly coat Maltipoo could shed too, but much less than straighter hair dogs.
Price
When you purchase your Maltipoo puppy from a breeder, the price could range between $1,500 to $4,000. If you're purchasing your Maltipoo companion from out of state, the cost could be higher due to shipping costs.
The cost of a Maltipoo also depends on the rarity of its features. For instance, there are certain colors future Maltipoo owners want and are willing to pay more. You could also adopt a Maltipoo from a rescue shelter. However, it's often rare finding a Doodle breed in dog shelters.
Related: How Much Does a Maltipoo Cost?
Frequently Asked Questions
Here are frequently asked questions and advice for the Maltipoo dog breed.
Why Shouldn't You Buy a Maltipoo?
You shouldn't purchase a Maltipoo if you're constantly busy and can't be home. Maltipoos are sensitive dogs, and leaving your companion alone will lead to separation anxiety. This is one of the reasons why the Maltipoo is considered a family dog.
Are Maltipoos Good For People With Allergies?
Yes, Maltipoos can be perfect for dog lovers with sensitive allergies. However, this is only effective if you purchase a curly coat Maltipoo instead of a wavy coat Maltipoo.
Conclusion For "Maltipoo Information, Facts, Images"
Maltipoos are incredibly intelligent dogs. You shouldn't be purchasing a Maltipoo blindly. Before making your decision, you should remember that raising a Maltipoo requires a lot of work, such as taking them to regular vet checkups, grooming, cleaning, taking it out for exercise, etc.
You can check out our Maltipoo breeder recommendations below:
You can learn more about the Maltipoo dog breed by watching our video on "Maltipoo Information, Facts, and More!" down below: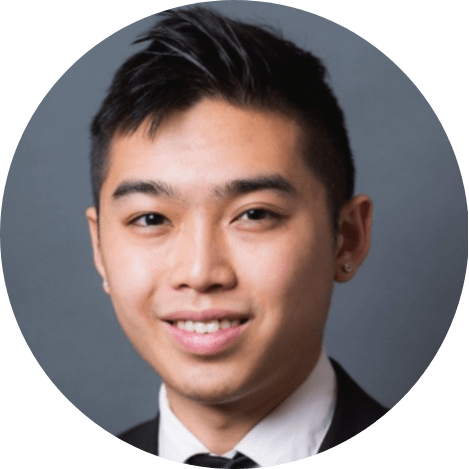 Andy is a full-time animal rescuer and owner of a toy doodle. When he's not saving dogs, Andy is one of our core writers and editors. He has been writing about dogs for over a decade. Andy joined our team because he believes that words are powerful tools that can change a dog's life for the better.
Why Trust We Love Doodles?
At We Love Doodles, we're a team of writers, veterinarians, and puppy trainers that love dogs. Our team of qualified experts researches and provides reliable information on a wide range of dog topics. Our reviews are based on customer feedback, hands-on testing, and in-depth analysis. We are fully transparent and honest to our community of dog owners and future owners.