When do Chihuahua's ears stand up? Chihuahuas are charming and loud dogs with strong personalities that love attention. Although these dogs are known for being all bark and no bite, Chihuahuas love and enjoy spending quality time with their owners or families.
Chihuahuas enjoy playing with small children and other dogs but tire out quickly and may need plenty of relaxation. Chihuahuas are short dogs that grow no more than eight inches tall and weigh no more than six pounds. This dog breed can live up to sixteen years.
Chihuahuas are characterized by short hair and come in many colors but are famous for their beige tone. Chihuahuas are famous for their pointed ears that, in most cases, stick straight up. However, there are some cases where your Chihuahua may not have pointed ears. If you have a Chihuahua, you might wonder: When do a Chihuahua's ears stand up?
Before scrolling down this guide, "When Do Chihuahua's Ears Stand Up," you can check out these other similar guides from our team at We Love Doodles: What is a Brindle Chihuahua and Rat Terrier Chihuahua Mix Guide.
Do All Chihuahuas' Ears Stand Up?
Not all Chihuahuas have ears that stand up. Purebred Chihuahuas usually have pointed ears that stand up on their own, but many that are composed of multiple breeds will have trouble making their ears stand up all the time. Many mixed-breed Chihuahuas will have floppy ears or have one floppy ear while the other stands upright.
Chihuahuas are born with floppy ears. These floppy ears may concern many dog owners who want the classic pointy ear look. However, as Chihuahuas grow, they develop their color, personality, and ears that stand up straight.
Related: Long-Haired Deer Head Chihuahua Guide.
What Age Do Chihuahua Ears Stand Up?
If you're wondering when Chihuahuas' ears stand up, keep in mind the age of the dog. Chihuahuas have floppy ears for many weeks at a minimum. Chihuahua puppy ears generally won't stand up until after five or six weeks. Mixed-breed Chihuahuas may take months until they reach maturity and achieve pointy ears.
This timeline can take up to six months for some Chihuahuas on the larger side of the spectrum and less time for Chihuahuas that are smaller. Have patience with your Chihuahua and use pictures to keep track of your dog's progress, growth, and development.
Can Chihuahuas Have Floppy Ears?
Chihuahuas can have floppy ears, although this doesn't happen often in purebred Chihuahuas. Usually, Chihuahuas have pointy ears that stand upright. Sometimes Chihuahua floppy ears can signal a problem like an ear infection or ear mites. Ear mites can cause skin irritation and itchiness or cause your dog to have a dark-colored discharge from their ears.
Always check inside your dog's ears for signs that your dog has an ear infection or issue. Monitor your dog for itching excessively to decide if they should see their veterinarian. If your dog is healthy and has no issue with their ears, they may be in the small percentage of Chihuahuas with floppy ears that never stand up.
Related: Why Do Chihuahuas Burrow?
How to Tell If Your Chihuahua's Ears Will Stand Up
There are many ways to tell if your Chihuahua will have pointed ears, but they require attention and focus. These signs can be easily missed if you aren't looking for them. Pay attention to some telling signs that tell you if your Chihuahua's ears will stand up and when.
1. The Chihuahua Will Perk Up at Attention
If your Chihuahua's ears perk up when they have your attention or any attention in general, they will likely have pointy ears that stand up when they get older and reach maturity. It may take some time to see if your Chihuahua's ears will stand up all the time. Remember to monitor how your Chihuahua's ears develop over their first few months to see if they continue to stand up more and more.
2. Their Ears Are High on the Head
Your Chihuahua will have pointy ears if they are high on the top of their head. If your Chihuahua has ears on the sides of their head or the corners, they will be less likely to be pointy and instead may flop over.
3. Their Ears Are Close Together
You can tell if your dog will have perky and pointed ears if your Chihuahua's ears are close together. The closer together your dog's ears, the more pointy they will be. Some dogs have very pointy ears that never droop, including many Chihuahuas. These dogs usually have ears that are only an inch or two apart on the top of their head.
Related: Best Chihuahua Dog Insurances.
How to Get Your Chihuahua's Ears to Stand Up
There are some ways that you can achieve the pointed ear look in your dog, but it will take plenty of time and practice. Your pet may not like the training or methods you use, but continue to have patience with your Chihuahua to get the classic pointed ears you desire.
1. Have Patience
Chihuahuas don't get their iconic pointed ears until they have passed the infant stage of their development. This fact means you will need to be patient and take care to watch carefully as your Chihuahua grows. You should wait until your Chihuahua has passed the infant stage before you attempt to use any other methods to make your dog's ears stand up. Starting other methods of training too soon can impact your Chihuahua's development and make them feel unsafe or uncomfortable.
2. Reward Your Chihuahua When Their Ears Perk
After your Chihuahua has hit maturity, you can attempt to train your Chihuahua to keep its ears perked. However, this may not happen all the time. Your dog will likely get tired and let its ears droop often. You can train your dog to keep their ears perked when in your presence or when outside with you, but you will see their ears flop over when they are relaxed or asleep.
Every time your Chihuahua perks its ears for you, give them a small treat and use a signal word like "yes" or "good job" to indicate that you want more of that behavior. You may also want to use a sign for ears with your hands to show what you want.
3. Use a Gentle Taping Method
Taping your dog's ears is controversial. Some dog owners use this method gently, in a way that doesn't harm or tug on a dog's ears. This method should be a last resort as it can be uncomfortable for your Chihuahua. There are some instances where taping your dog's ears can provide a medical benefit, but this is rare.
The taping method involves using bandages or non-sticky tape to wrap around your dog's ears to keep them upright. Keep your Chihuahua's ears bandaged for a few hours at a time.
Related: Is My Chihuahua Too Skinny?
Why Aren't My Chihuahuas Ears Standing up?
Your Chihuahua's ears may not stand up for many reasons. However, it all boils down to genetic differences. If your Chihuahua has a mixture of many dog breeds in their bloodline, they may not have the iconic pointed ears that you desire. Remember to be patient with your Chihuahua as they grow to see how their ears develop and take note of how their ears change.
1. They Aren't Purebred
Floppy ears in your Chihuahua can show that your dog is not purebred and may be a mixture of many different breeds of dogs. Chihuahuas typically have upright, perky ears, but when your Chihuahua is composed of many types of dog breeds, they may not have these iconic perky ears.
If your Chihuahua isn't purebred, they may have multiple different colors and characteristics. For example, a Chihuahua composed of many breeds may have floppy ears, longer snouts, and taller bodies. Some mixed-breed Chihuahuas may also weigh much more than average.
2. They've Evolved
Domestic Syndrome is a part of the evolutionary theory put forth by Charles Darwin. Domesticated dogs tend to have floppy ears whereas wild or stray dogs tend to have perky and upright ears. This condition indicates that dogs may have not required their keen sense of hearing in domesticated homes and shelters.
Although floppy ears don't diminish a dog's hearing, it can indicate that there is not as much attention care for that sense as previously needed. Regardless, floppy ears can show that a dog has a long bloodline of domesticated relatives.
Conclusion For "When Do Chihuahua's Ears Stand Up"
So, when do Chihuahua's ears stand up? Some Chihuahuas may not have ears that stand up completely straight, though most will develop these iconic ears after several weeks or months. Chihuahuas are small, famous dogs and are often loud, but don't cause much harm.
There are some reasons your Chihuahua's ears may not stand up right away, and many of these reasons may require you to be patient and wait for your dog to grow older. You may be able to tell if your Chihuahua will have pointed ears if you take note of the position their ears are on their head and how far apart those ears are.
However, your Chihuahua may have floppy ears due to genetics or their DNA. If your Chihuahua is not a purebred dog, it may have floppy ears from another dog breed. You may also be able to train your dog to keep their ears upright by offering treats every time their ears perk up.
For more Chihuahua guides, you can check out:
You can learn more about Chihuahuas by watching "How to Take Care of a Chihuahua" down below: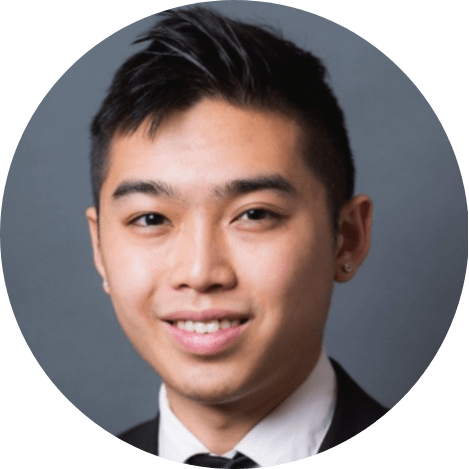 Andy is a full-time animal rescuer and owner of a toy doodle. When he's not saving dogs, Andy is one of our core writers and editors. He has been writing about dogs for over a decade. Andy joined our team because he believes that words are powerful tools that can change a dog's life for the better.
Why Trust We Love Doodles?
At We Love Doodles, we're a team of writers, veterinarians, and puppy trainers that love dogs. Our team of qualified experts researches and provides reliable information on a wide range of dog topics. Our reviews are based on customer feedback, hands-on testing, and in-depth analysis. We are fully transparent and honest to our community of dog owners and future owners.